Indian Motorcycle has launched the new eFTR Hooligan 1.2 electric bicycle in partnership with 'American lifestyle adventure brand' Super73.
The eFTR Hooligan 1.2 is based on the Super73-S2 platform and features a similar removable 960Wh battery that resembles an FTR fuel tank.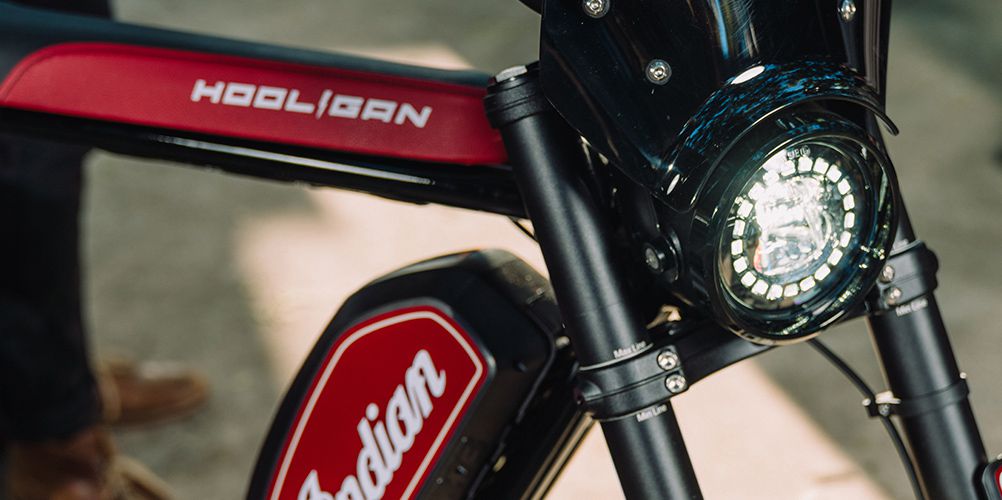 Other features include an inverted front fork, moto-style handlebars, LED headlight, and an FTR 1200 Rally-inspired windscreen.
The eFTR also features a gold chain and an all-terrain Super73 GRZLY 20-inch tires to create the 'hooligan' look.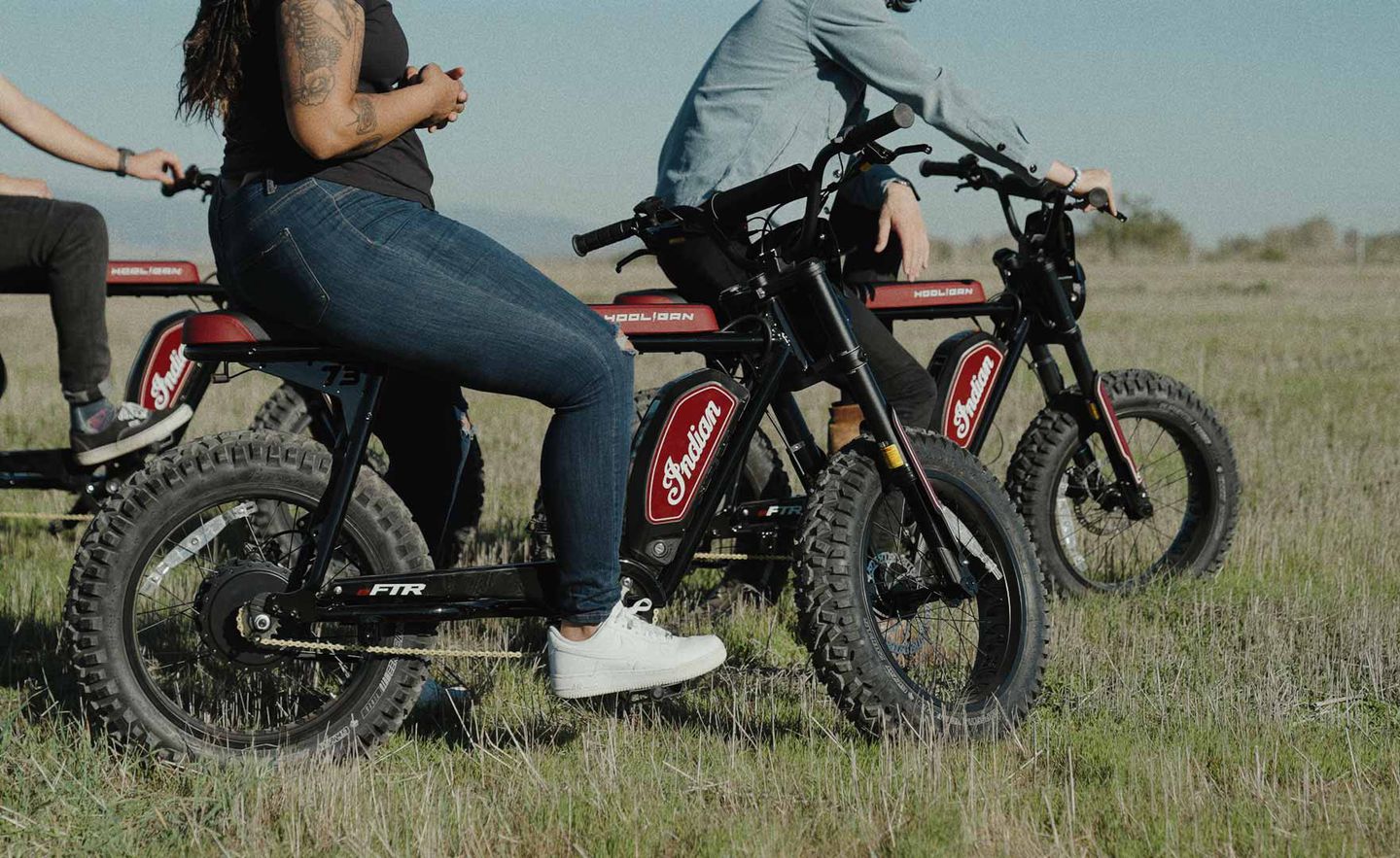 According to Indian, the eFTR Hooligan 1.2 can deliver 65km of range at 30 km/h in throttle-only operation and more than 120km when using Eco pedal-assist mode.
Similar to the Super73-S2, riders can select four riding modes via the Super73 mobile app:
Class 1 – pedal assist with 30km/h max speed
Class 2 – throttle operation and pedal-assist at 30km/h max speed
Class 3 – pedal assist at 45km/h max speed
Off-Road – up to 2000W of power and speeds more than 45km/h
The Indian eFTR Hooligan 1.2 is available for USD3,999.99 (RM16k) and will be offered in Spring 2022.