Harley-Davidson is raising the bar for the motorcycle riding experience with the introduction of two premium 2023 models from Custom Vehicle Operations (CVO).
The new CVO Street Glide and CVO Road Glide models not only showcase advanced technology but also enhance rider comfort and deliver dynamic performance, thanks to the powerful new Milwaukee-Eight VVT 121 engine.
These exclusive models present a transformative revision of the iconic Harley-Davidson Grand American Touring platform.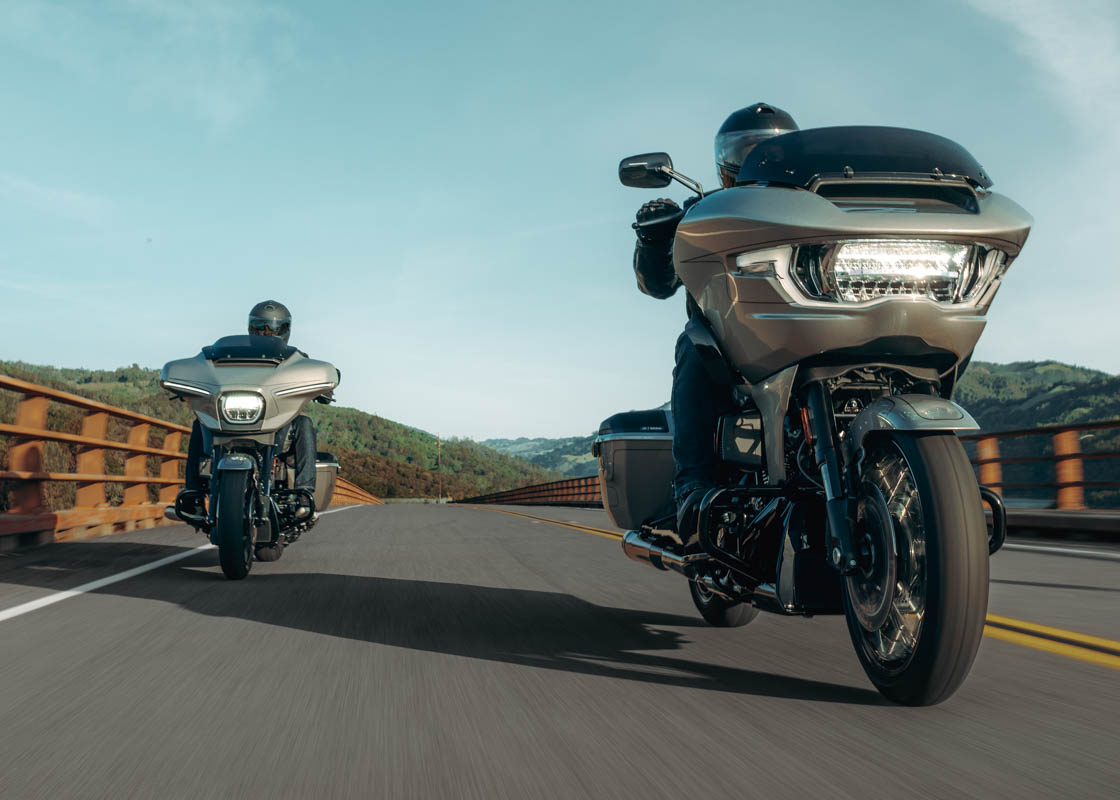 Jochen Zeitz, the Chairman, President, and CEO of Harley-Davidson, expressed his excitement about the new models, stating, "With the all-new CVO Street Glide and CVO Road Glide models, our mission is to advance every aspect of the Grand American Touring motorcycling experience. These models set a new standard for Harley-Davidson performance, technology, and style, accelerating the evolution of the world's most desirable motorcycle brand."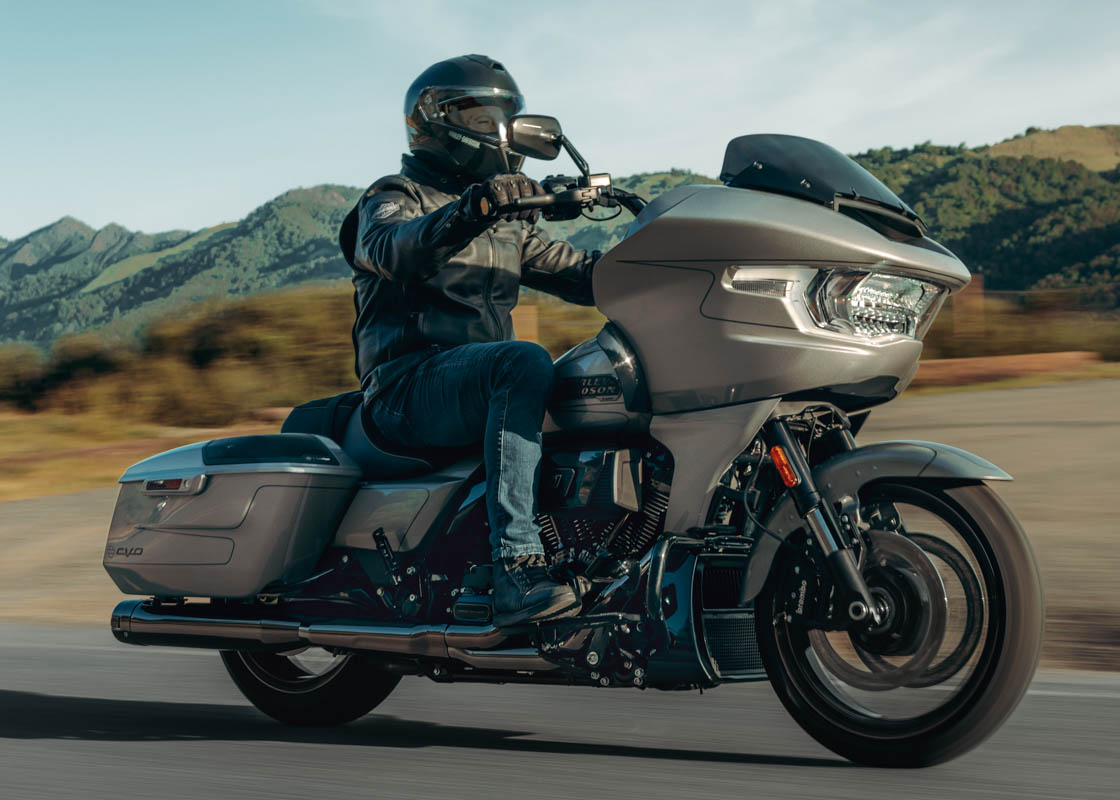 The new CVO Street Glide and CVO Road Glide models feature stunning designs that have evolved from the classic shapes of previous Grand American Touring motorcycles. Integrated venting and LED signature lighting with integrated turn signals are incorporated into the fairings of both models.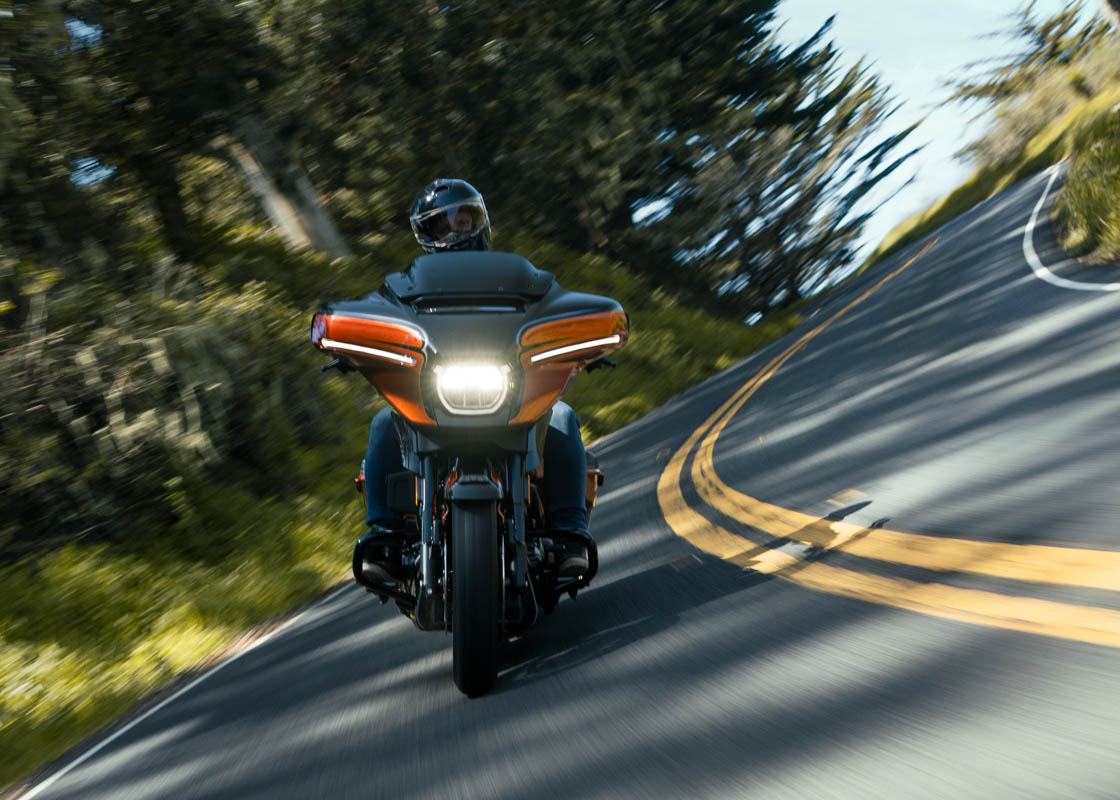 Notable design elements include a trimmed front fender, a distinctively beveled 6-gallon fuel tank, and saddlebags that harmonise with the fairings and fuel tank with their three-dimensional shape. The bold custom statement is further reinforced by the new Combo Cast Laced wheels, featuring a black machine-cut cast-aluminum rim and laced spokes. Each model will be available in two highly detailed finish options.
Setting a new benchmark for factory-installed torque and displacement in a Harley-Davidson Touring motorcycle, the new 121-cubic inch V-Twin Milwaukee-Eight VVT 121 engine delivers exceptional performance. It features optimised liquid-cooled cylinder heads with a new cooling system, variable valve timing, a redesigned intake tract, and a performance exhaust system. The development of the CVO Street Glide and CVO Road Glide models carefully considered every aspect of design to enhance overall performance and comfort.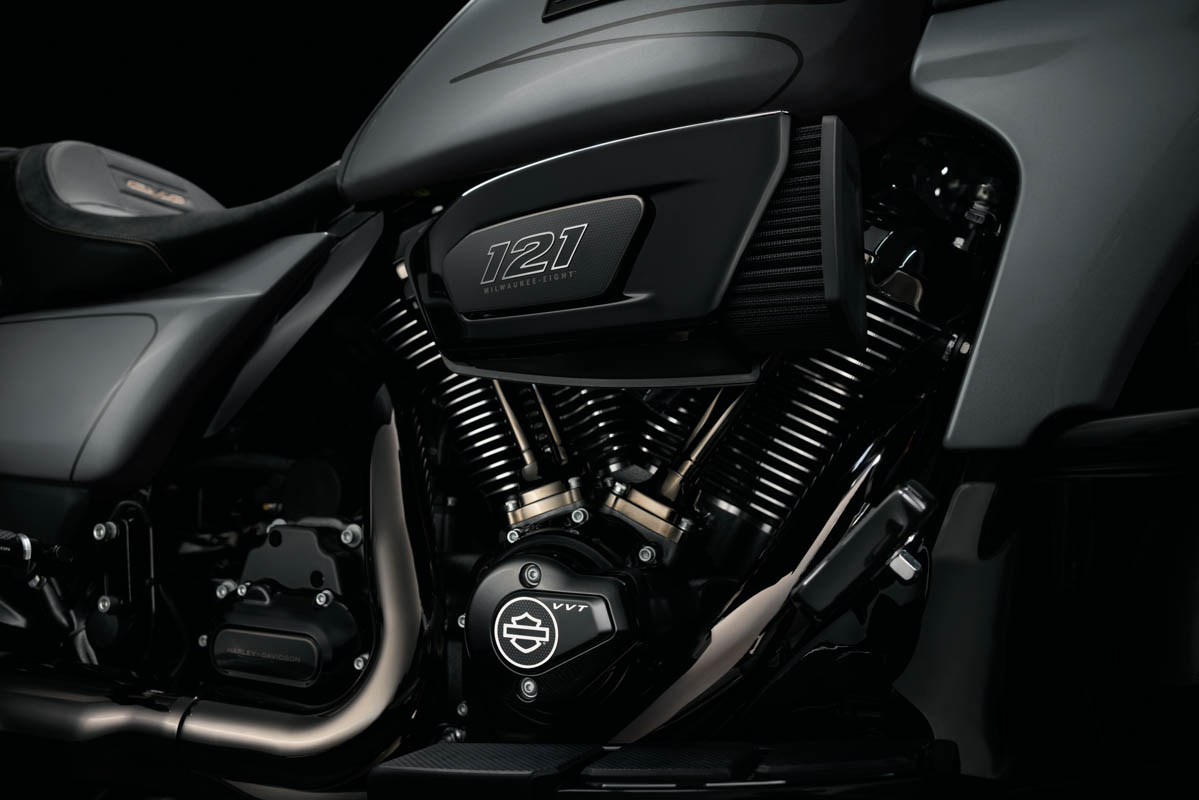 These models weigh significantly less than their predecessors, with a reduction of 31 pounds for the CVO Street Glide model and 35 pounds for the CVO Road Glide model. High-performance front and rear SHOWA suspension components provide confident handling and greatly improve rider comfort compared to previous CVO models, with rear suspension travel increased by 50 percent. Premium Brembo braking components ensure outstanding braking feel and performance, enhancing rider confidence.
A notable feature of the CVO Street Glide and CVO Road Glide models is the introduction of selectable Ride Modes – Road, Sport, and Rain – which electronically control power delivery, engine braking, Cornering-Antilock Braking System (C-ABS), and Cornering-Traction Control System (C-TCS) settings.
The models prioritize aero and thermal comfort through all-new fairings with a "floating" windshield design and adjustable air-control vanes. In wind tunnel testing, these improvements resulted in a 60 percent reduction in subjective helmet buffeting compared to equivalent 2022 models. The new engine cooling system further enhances thermal comfort for riders compared to previous CVO models.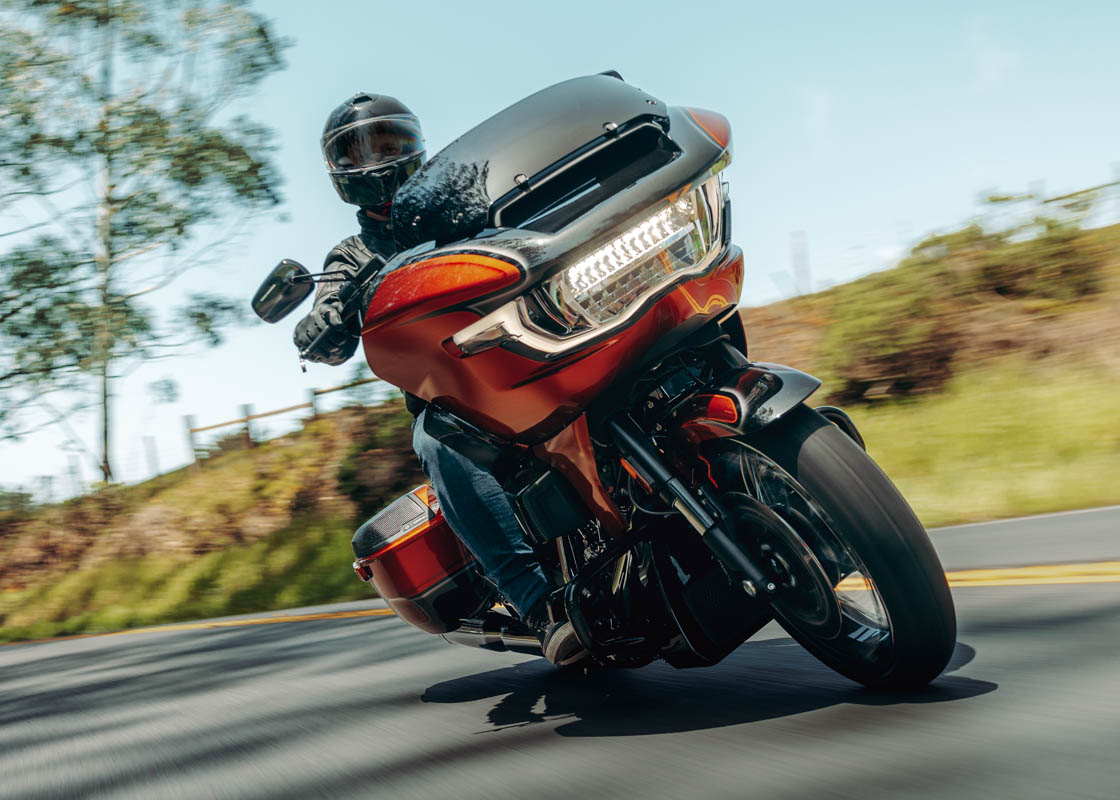 Embracing cutting-edge technology, the CVO Street Glide and CVO Road Glide models introduce an all-new suite of infotainment technology powered by the Skyline OS. Replacing analog instrumentation and most switches, a customizable 12.3-inch TFT color touch screen offers three distinct view options and is compatible with Apple and Android devices.
Wireless connectivity through Wi-Fi enables riders to connect their devices seamlessly, while a built-in Bluetooth receiver facilitates wireless headset use. These models also feature expanded media storage compartments with a USB-C connection point. A premium Harley-Davidson Audio powered by Rockford Fosgate Stage II four-speaker audio system, boasting a new 500-watt RMS amplifier, enhances the overall riding experience.
The CVO Street Glide and CVO Road Glide models will make their U.S. public debut during the Harley-Davidson Homecoming Festival in Milwaukee from July 13-16, 2023. Authorized Harley-Davidson dealer showrooms worldwide will have both models available in mid-July.