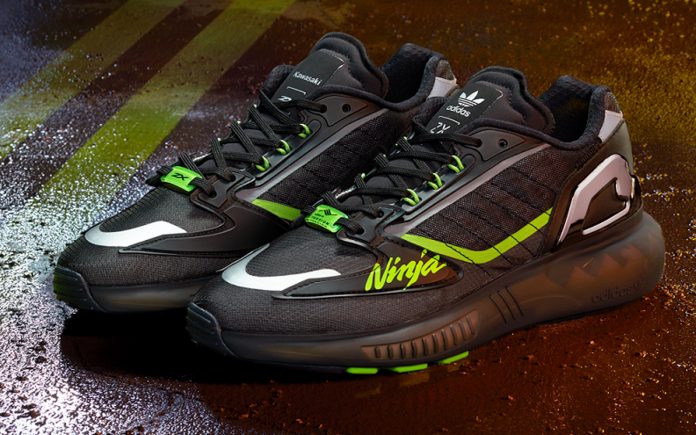 Newly released Kawasaki Adidas sneakers duo features special colourway designs inspired by the Ninja ZX sport bike line.
Kawasaki Adidas sneakers line introduced in Japan.

They feature special colourway styling inspired by the Kawasaki Ninja ZX sport bike range.

Currently on sale in Japan, priced at RM555 and RM740 a pair.
Kawasaki Motors Japan recently collaborated with leading sportswear brand Adidas, and it resulted in these eye-catching Kawasaki Adidas sneakers duo – the ZX 5K Boost Kawasaki and the ZX 8000 Kawasaki.
Just like its Ninja ZX sport bikes, these sneakers made by the world famous sports brand with three stripes are far from subtle in terms of styling. In other words, they're designed after the Kawasaki design philosophy and colour palette, so they're very, very green.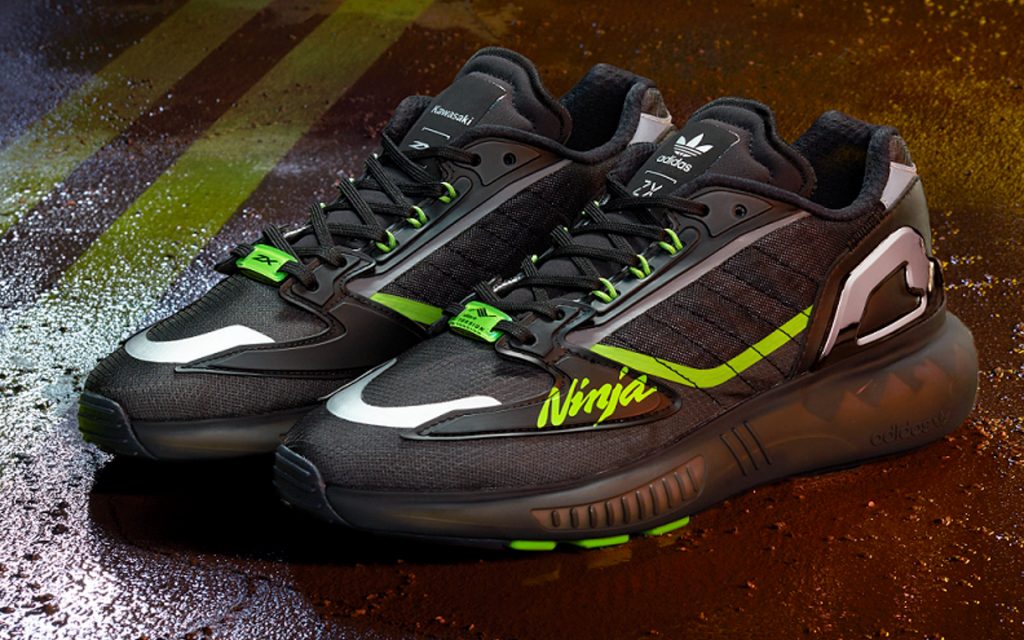 Starting with the ZX 5K Boost Kawasaki, it sports a black base with bright green accents, as well as a Ninja logo prominently displayed on the forward toe area. Aptly, this is the more subdued offering from the Kawasaki Adidas sneakers line.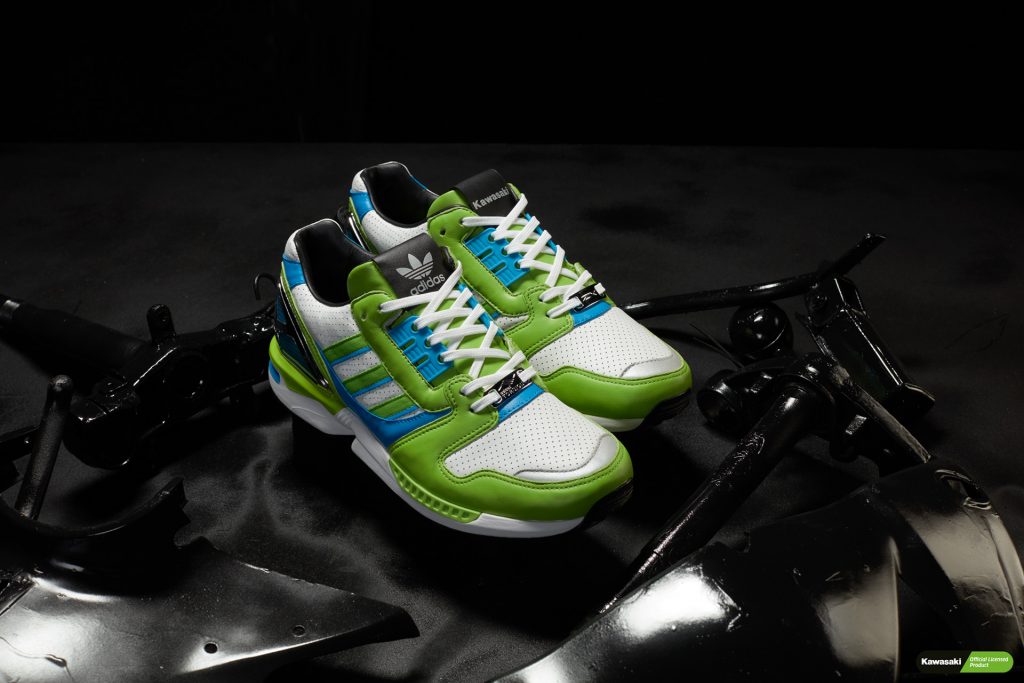 The ZX 8000 Kawasaki, on the other hand, is far from subtle to say the least thanks to its prominent green base with several white and blue accents, as well as a bold Ninja logo embroidery on the side. Notably, this pair of kick is made using kangaroo leather, which promises soft, supple, and comfortable experience.
Presently, both these Kawasaki Adidas sneakers retail in Japan only, where they are priced at JPY22,000 (approx. RM740) for the ZX 5K Boost Kawasaki model, and JPY16,500 (approx. RM555) for the ZX 8000 Kawasaki pair.
No word on availability outside of Japan for now, but expect these to pop up for sale through specialist sneaker and streetwear resellers, likely with a costly mark up too – typical of the hype-driven 'drop culture' practices of this particular sector.
And before you even consider copping a pair to ride in style with on your Kawasaki Ninja, just know that neither Kawasaki nor Adidas have put any claims of riding protection for both pair.
UPDATE – 2022-04-17
Seems these kicks have made their way through our shores through local retailers Atmos Kuala Lumpur. We've got details on local price and availability of both these Kawasaki Adidas sneakers by clicking here.
Image source: CarWatch