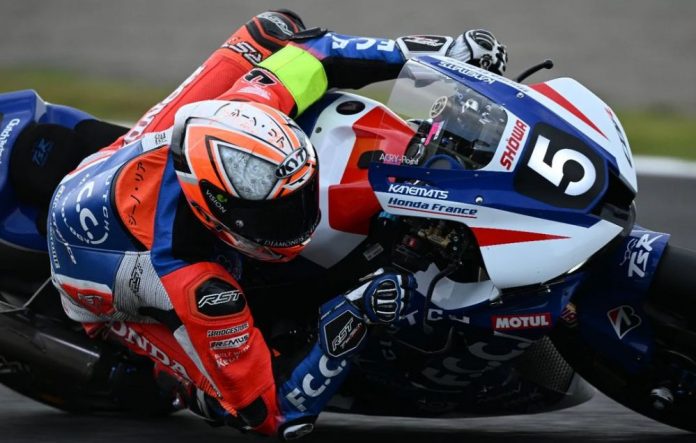 English motorcycle racer, Gino Rea suffered a crashed during the second free practice at the 2022 Suzuka 8 Hours, last Saturday.
Gino Rea sustained a serious head injury during the second practice round at Suzuka.
The rider was flown to the nearest hospital for immediate medical attention with doctors kept Rea in medically-induced coma.

 
Medical personnel rushed to care the FCC TSR Honda France rider, but due to severe injuries, Rea was airlifted to a local hospital.
The team had earlier confirmed that the rider sustained a serious head injury due to the crash and remained in critical condition.
As a result, Rea is put under medically-induced coma for days. 
International media tried to get a hold of Rea's condition but due to the injury's severity, no recent updates were collected.
However, Rea's family has shared an update regarding the situation.
"We couldn't make a post earlier due to the Japanese culture, as they do not release any news to media without the direct contact with the family first.
"We arrived in Japan on August 8 and 8pm with many thanks to the EWC, FIM, Suzuka Circuit, British Consulate, and TSR Racing Team for all the help in arranging emergency visas for us," said Rea's family in a statement.
The statement also explained that doctors kept the rider in medically-induced coma as an effort to reduce the swelling on his brain.
However, according to the family latest update via Rea's official Instagram account, the rider showed a sign of recovery with reduced swelling after undergoing CT-Scan.
"He is in a stable condition and recovering from the usual side effects from such a trauma. We are looking forward to a speedy recovery from him as we all know he is capable of it," the statement read.