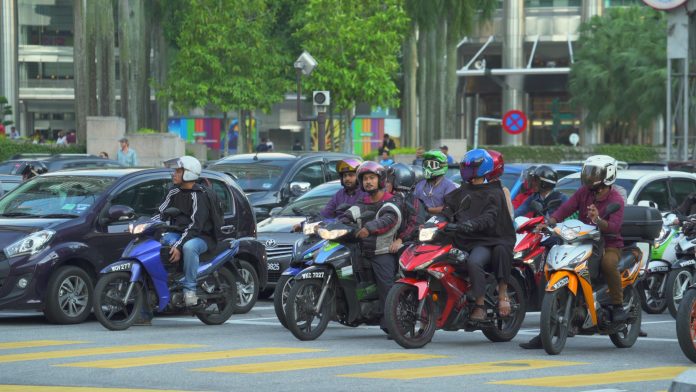 A local transport expert wants the Malaysian government to reconsider reallowing motorcycle e-hailing services to operate in the country to reduce traffic congestion. 
Klang Valley recorded a spike in traffic congestion during the month of Hari Raya.
motorcycle e-hailing services is seemed as a way to help reduce traffic jams in major cities. 
Due to the recent spike in traffic congestion in Klang Valley, a transport expert has suggested that the government should reconsider introducing motorcycle e-hailing services.
Transport expert Rosli Azad Khan said that neighboring countries like Indonesia and Thailand have successfully rolled out such services, yet Malaysia seemed hesitant to allow it.
"Motorcycle e-hailing services are not allowed here due to safety issues. They have been done safely in Indonesia and Thailand, but I don't know why it's not being introduced in Malaysia," he said.
Last November, Deputy transport minister Henry Sum Agong confirmed that the government has no plans to introduce motorcycle e-hailing services due to the high road accidents involving motorcyclists.
However, Rosli suggests that proper screening could be done before hiring riders, and such services should also provide insurance cover for passengers.
He said that GPS tracking should also be applied to keep tabs on the riders. – FMT