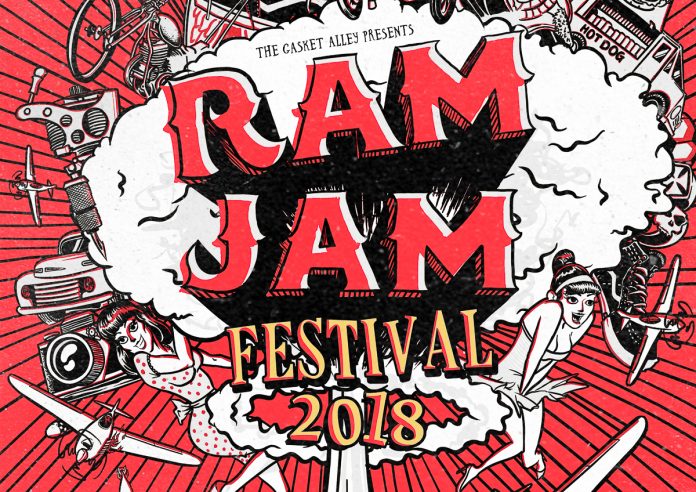 The Ram Jam Festival 2018 is coming soon on 15 July 2018 at the Gasket Alley, Petaling Jaya.

A collection of art, music, automobile, and fashion will gather at this festival hub.

Special performances and exhibitions plus many more are expected to entertain over 8,000 visitors to the event.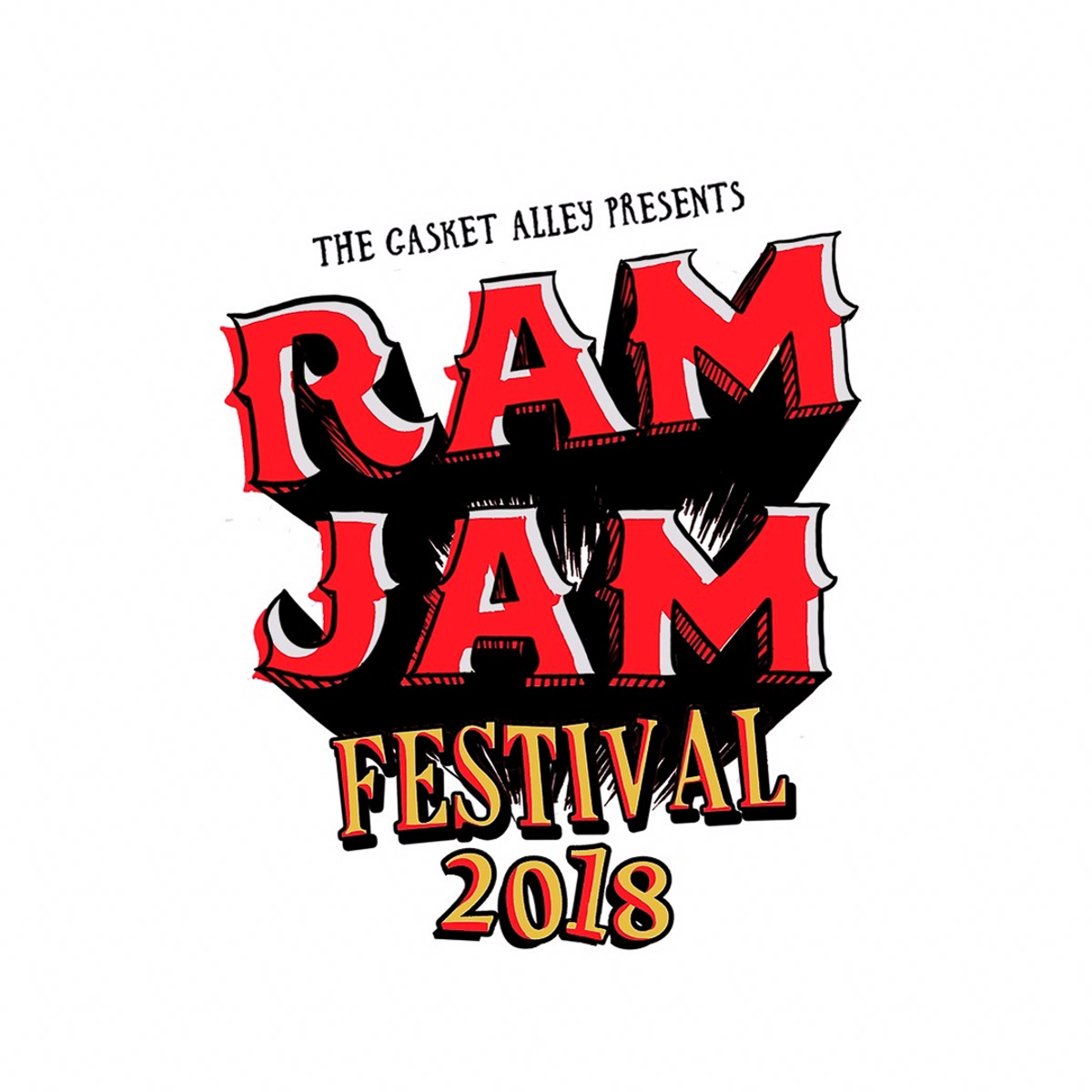 The Gasket Alley of Petaling Jaya will soon feature a one-of-a-kind event that goes by the name of the Ram Jam Festival. On 15 July 2018, a pool of local talents comprising the talents of music, fashion, art, photography, and of course, the automotive world will gather at this soon-to-be historic location.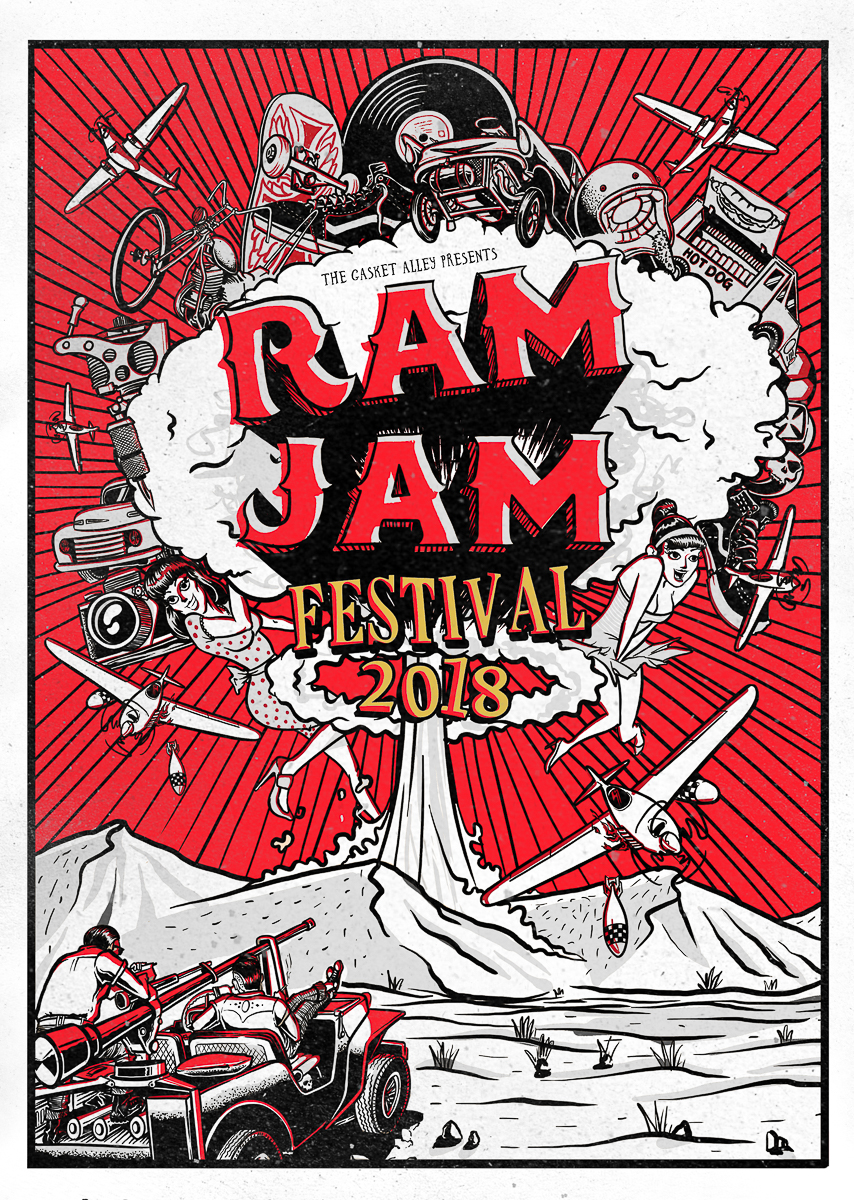 Focusing on a vintage carnival idea, the Ram Jam Festival will present itself as something that will stir nostalgic and countless throwbacks which go hand in hand with the vintage industrial philosophy of the Gasket Alley. Over 8,000 visitors near and far are expected to attend the event next month.
What can you expect from the upcoming Ram Jam Festival? How about some art exhibitions? Maybe a fine dose of skate jam sessions? Perhaps live music performances curated by SIFTERS Asia or the live screening of the FIFA World Cup 2018 finals? There's something for everyone so keep your calendar free on the 15 July 2018!
Some of these iconic appearances include:
Bee's Knees Bobber
Brian Ong's photography art exhibition
MuthaPuaka apparel
Museumoto
Tiga Moto
DIRT ARMY
VANS
Electric Dreams Tattoo Collective and many more!
Those who prefer old school motorcycles and vintage machines do need to stop by as there will be a prime collection of American classic cars and trucks showcasing their stuff to the crowd. Some of Malaysia's rarest machines will gather at the Gasket Alley and you definitely do not want to miss that.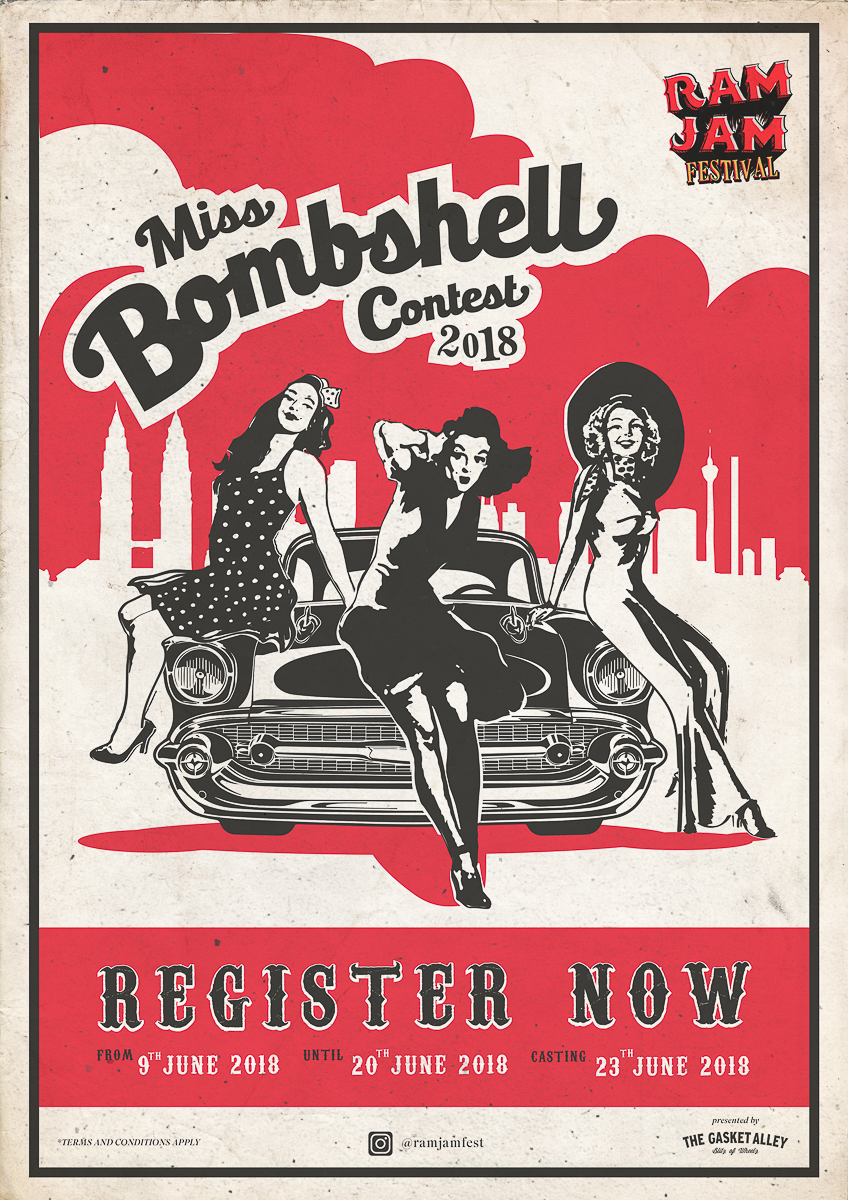 In conjunction with the all of the festivities, the Miss Bombshell 2018 aka "Malaysia's first pin-up girl contest" will be reminiscing the days where they've inspired soldiers back in the 40s all the ways to the 60s. Stand a chance to win a whopping RM8,000 so you can register by clicking HERE.
(QUICK NOTE: Registration is open until 20 June 2018 & castings will be on 23 June 2018)
To know more about the Ram Jam Festival 2018, CLICK HERE.