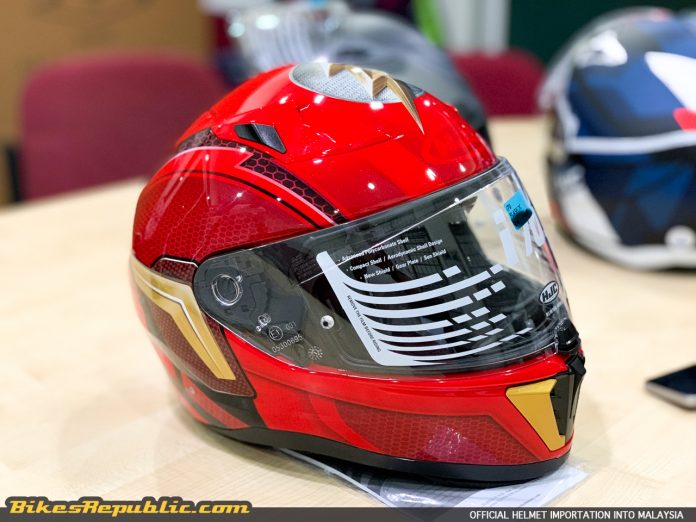 There are formal procedures in importing helmets into Malaysia for distribution and sales.

This was why the Customs Department warned against self-importation.

The procedures are centred around motorcycle helmets being safety related items.
What started it all?
We posted an article some time back after a Royal Malaysian Customs Department poster was spotted at an airport.
The poster had warned that helmets without prior approval from the Road Transport Depart Malaysia (better known as "JPJ") or SIRIM, and without the UN 22.05 (ECE 22.05) and/or SIRIM MS1 standard will be detained or confiscated outright.
(Please click on the link below for the full article.)
That warning is specifically catered to travelers, but there are cases where individuals carry more than one helmet into the country. The Customs Department suspects that the helmets are for distribution and sales.
Moving away from that subject, let's see how helmets are officially imported into Malaysia. To do so, we met with our long-time helmet partner, HJC Helmet Malaysia for further clarifications.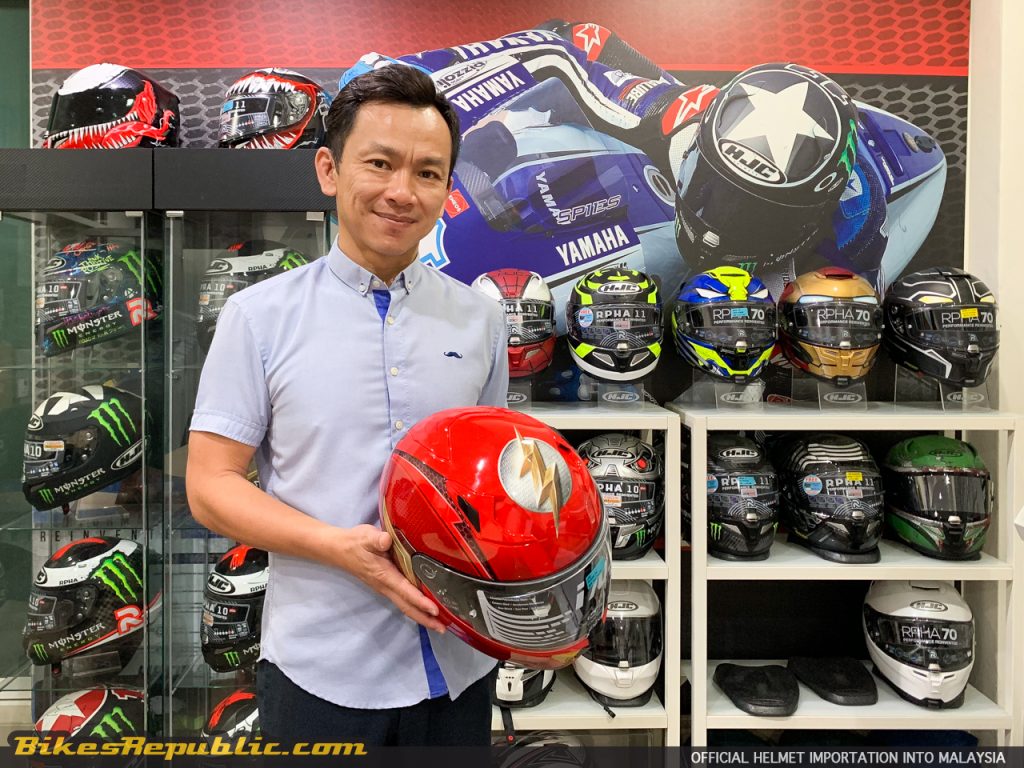 Why are imported helmets regulated?
Helmet importation isn't as simple as ordering the desired models then paying taxes when they arrive at the seaport or airport.
That we find is because many are unaware that helmets are considered safety items. "Motorcycle helmets pertain to safety and are therefore controlled items," said the now-retired Director of JPJ's Technical Department when we met him three years ago.
Being controlled items means that their importation needs to be regulated.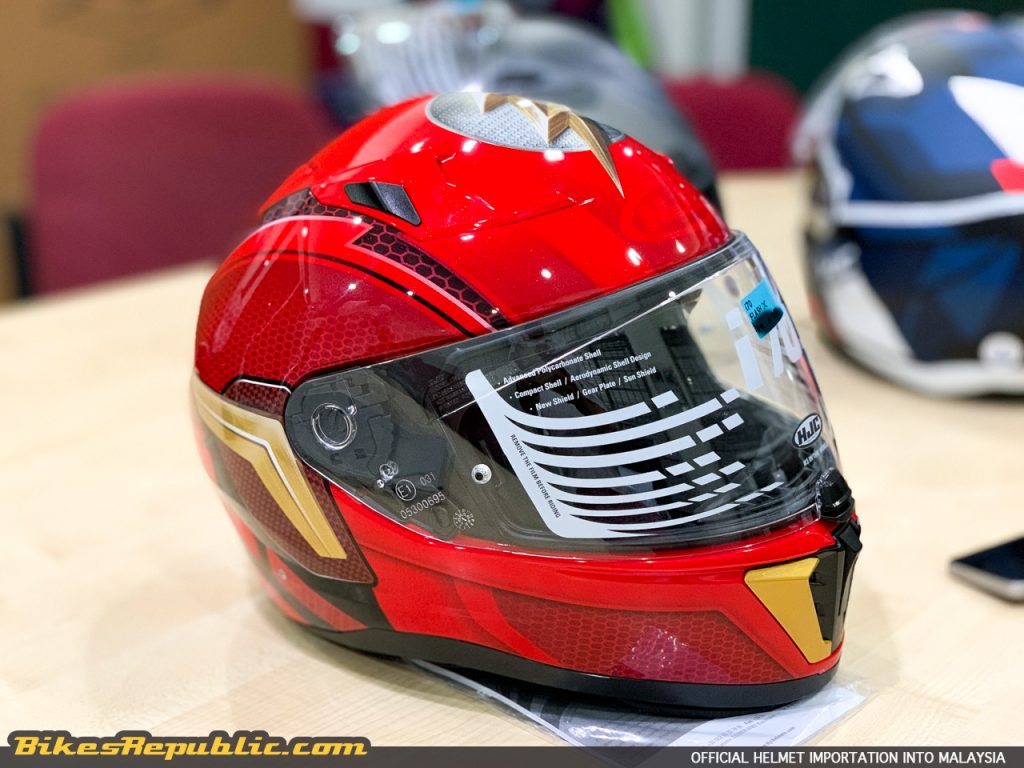 The Procedures
These steps are a summary of what's required. There are many more intricate details that we left out because it'll result in an article that's way too long.
STEP 1
The importer, in this case HJC Helmet Malaysia (HJC MY), chooses the models they wish to distribute. For ease of this article, let's pick one model say the new HJC i70.

HJC MY then prepares the set of documents with the help of the HJC headquarters in South Korea. The documents must state the specifications of the helmet i.e. material, and dimensions such as eyeport size, etc. Since the model was approved under the ECE 22.05 regulation, the manufacturer must also state which lab in which country approved it. TÜV Rheinland in Cologne, Germany carries out the tests for HJC helmets.

HJC MY is also required to provide one piece of the HJC i70 to JPJ for vetting.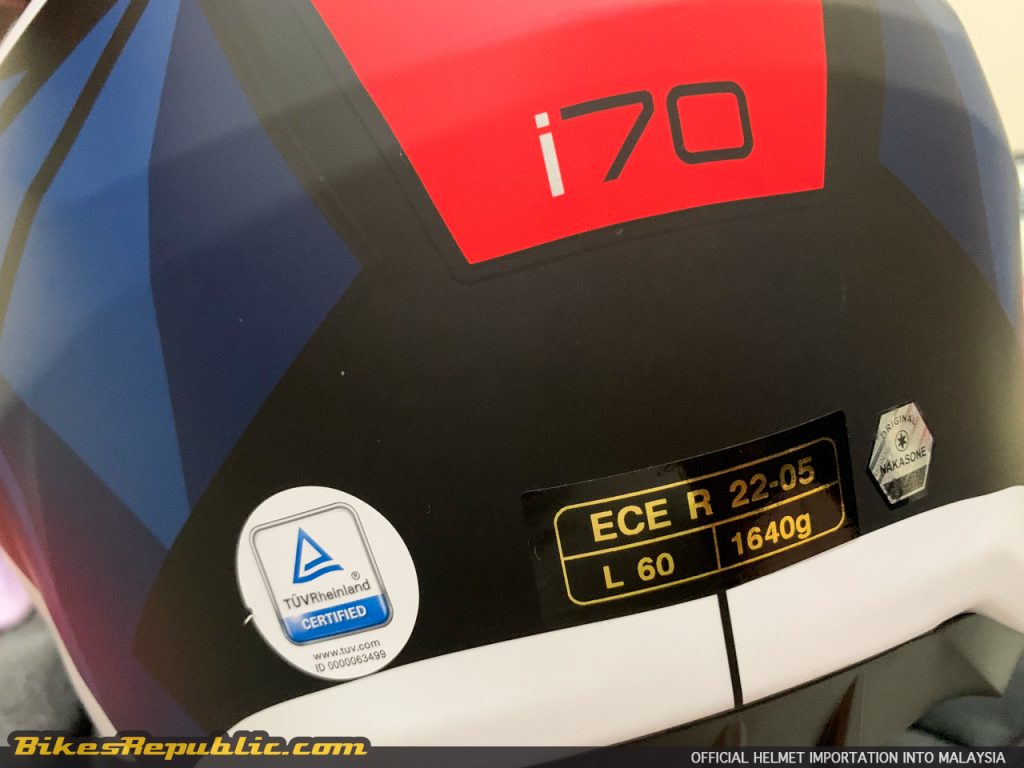 STEP 2
HJC MY then hands over the documents to the JPJ's Technical Department for vetting.

Additionally, HJC MY also needs to furnish the distributor's details, model and its specifications, quantity to be imported.

The JPJ Officers will then vet through the documents by getting in touch with TÜV Rheinland, or other labs if other components such as the faceshield was tested somewhere else.

The important thing here is to establish that the HJC i70 was indeed tested in the same specifications and obtained the ECE 22.05 certification.

Once fully verified, JPJ will issue a Supporting Letter (Surat Sokongan) to HJC MY.
STEP 3
HJC MY then brings the Supporting Letter to the Royal Malaysian Customs Department. The Customs grants the importation and HJC MY pays the duties and taxes.
JPJ Warning
The JPJ has warned before that the "JPJ Approved" or "Diluluskan oleh JPJ" sticker is not allowed on imported helmets, despite the department's approval of importation. Please take note!
Other points
As you can probably see, JPJ and SIRIM doesn't allow exclusively DOT certified helmets into Malaysia. That's because the DOT certification omits and has a different certification pathway compared to ECE 22.05 helmets. However, helmet is allowed if it has both DOT and ECE 22.05 certifications.
There are also officially imported helmets with both ECE 22.05 and SIRIM MS1 standards. This is unique to Arai helmets (as far as we know), as the Arai headquarters in Japan requires that every model imported to undergo local certification in every country they are imported into. Hence, SIRIM in Malaysia.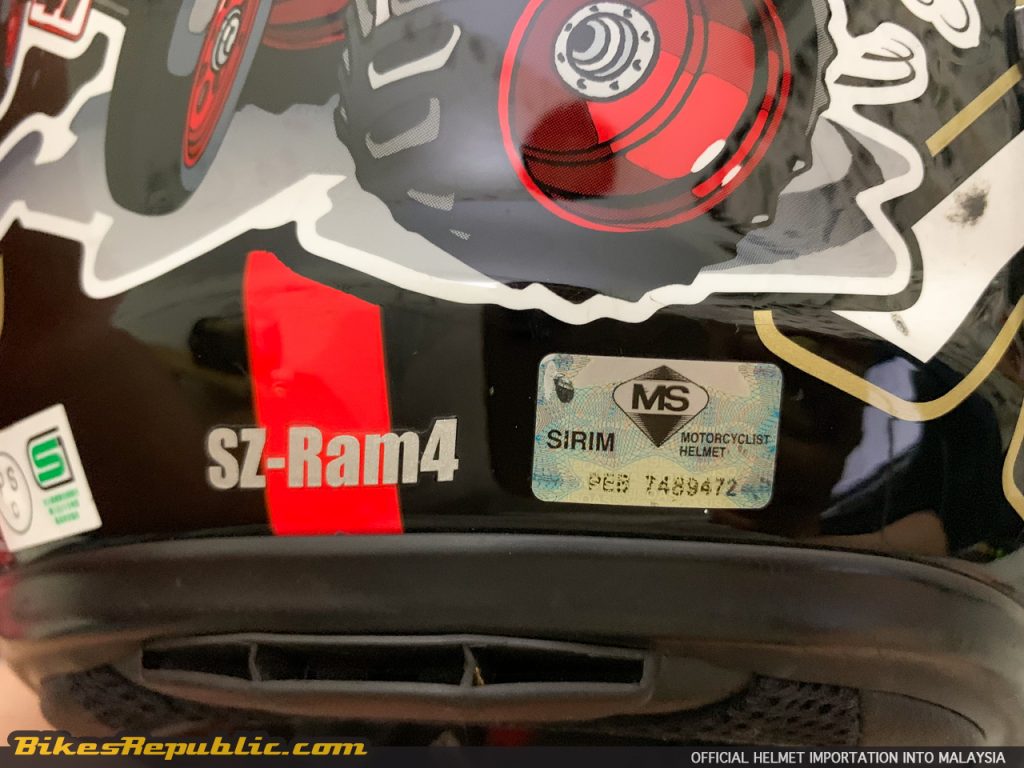 We'll touch more on the different standards in a future article.
How does this affect you and I?
For one, we don't have to sweat it about buying our helmets from overseas, and risking it being confiscated. The approvals and taxes have been settled by the importer.
Also, we can relax when stopped by a JPJ Officer at a roadblock. We can request that he checks with his superiors or the importer that the helmet was brought through legit channels.