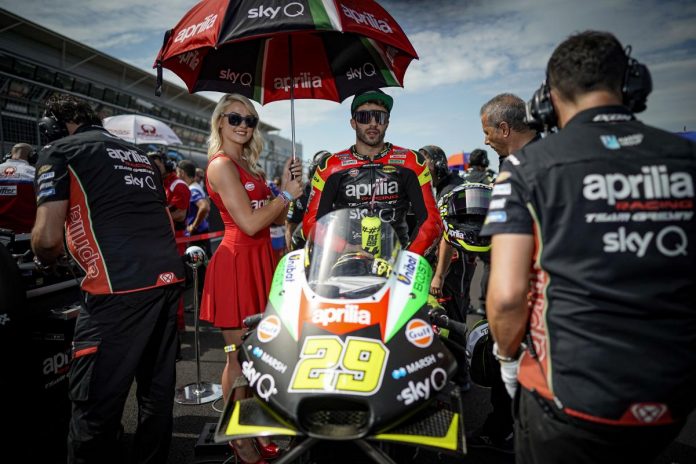 Andrea Iannone wants to return to two-wheel racing after his doping ban ends in 2024.
Andrea Iannone's doping ban will end in 16 months. 
Iannone wants to return to competitive racing after facing a four-year ban. 
The former MotoGP rider was handed a lengthy ban after testing positive for a banned substance during a routine drug test at the Malaysian GP in 2019.
FIM gave Iannone an 18 month-ban before World Anti-Doping Agency (WADA) appealed that the sanction was too lenient and requested a four-year ban.
The Italian rider took the case to the Court of Arbitration of Sport (CAS) to fight the sanction. However, a successful countercase from WADA resulted in Iannone's four-year ban. 
As a result, Iannone refrained from racing or testing until 16 December 2023.
Despite being sidelined since 2020, Iannone is ready to put himself in the market and hopes to secure a top-level seat for 2024.
Speaking to Gazzetta dello Sport, the 33-year-old is adamant about returning to the track once his ban is lifted.
"I'll be back. I don't know where, how and when, if in MotoGP or Superbike, but I guarantee it: I still can't fill my life with things [other] than the bike or the speed.
"Dancing with the Stars was like a diversion and I'm spoiled for choice for everything that's offered to me. If I get offers from TV it means that people are interested in me, but I guarantee you that I am focused on one thing: to get back to [riding]. And I will do it," he said.
While his effort to get back to competitive riding is commendable, it seems unlikely that the former Ducati, Suzuki and Aprilia rider to make the MotoGP list for 2024. 
The championship has changed drastically since the rider's ban, and with every team vying for MotoGP's glory, Iannone's – who will turn 34 by 2024 – chance is slim. 
However, there is still a window of opportunity for Iannone at the WorldSBK, especially since more privateer options are available. 
That said, Iannone still needs to prove that he can still compete at the highest level.