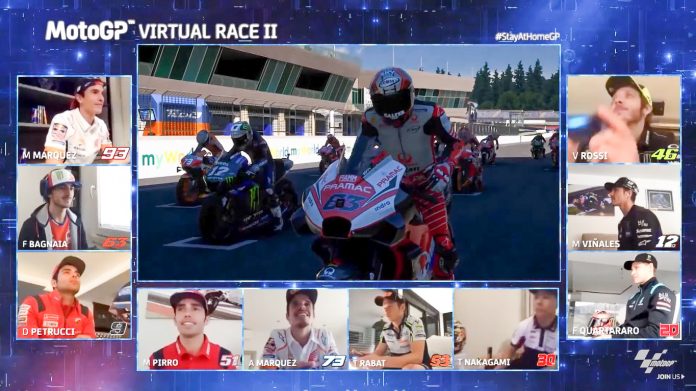 Fans around the globe yesterday tuned in for the second-ever MotoGP virtual race where premier class riders turned to online gaming to offer some motorsports action and this got us thinking, is eSports the future of MotoGP? As an addition? For sure! As replacement? You can never replace the real thing now, can you?
Yesterday's virtual race saw Pramac Racing's Francesco Bagnaia winning his first scrap against the likes of Maverick Vinales (Monster Energy Yamaha MotoGP), Marc Marquez (Repsol Honda) and other high-profile riders. It was certainly entertaining to watch these beloved riders scrapped it out in the virtual world, but will this be a permanent addition to the world of motorcycle racing?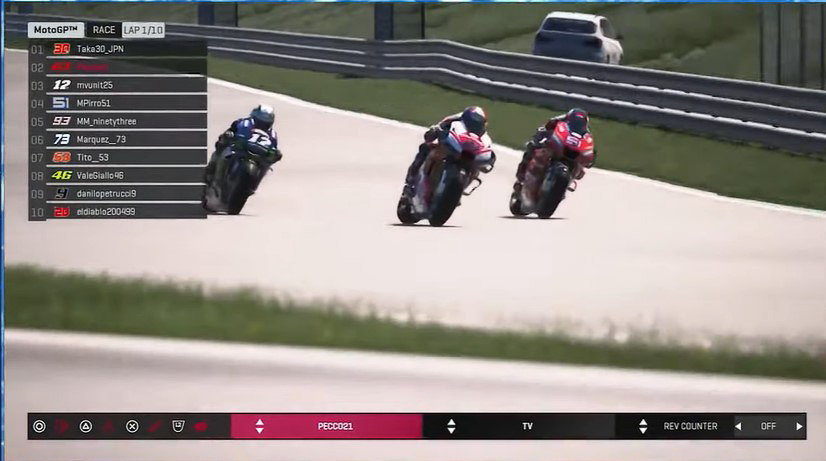 More and more people are getting into gaming in the past few years, especially motorsports where fans, as well as event organisers, have been giving more attention to. Games like Formula 1 or MotoGP had never been as huge as Dota or Counter-Strike but they're slowly getting the recognition they deserve, including from motorcycle manufacturers.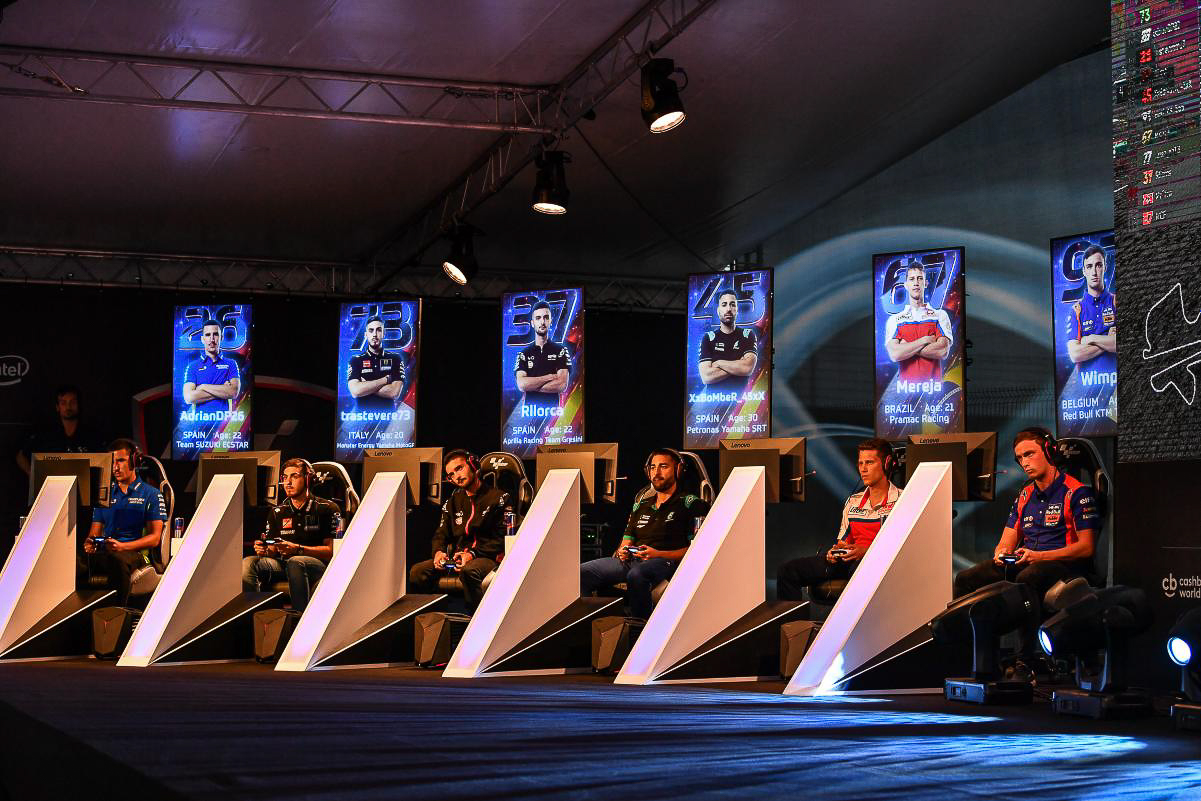 Ducati launched their official Ducati Corse team for Esport earlier this week with the announcement of the current world champion of MotoGP virtual races, Andrea Saveri aka "AndrewZh". After winning the gaming championship last year, Ducati inked a deal with the gamer to race for Ducati in the world of eSports.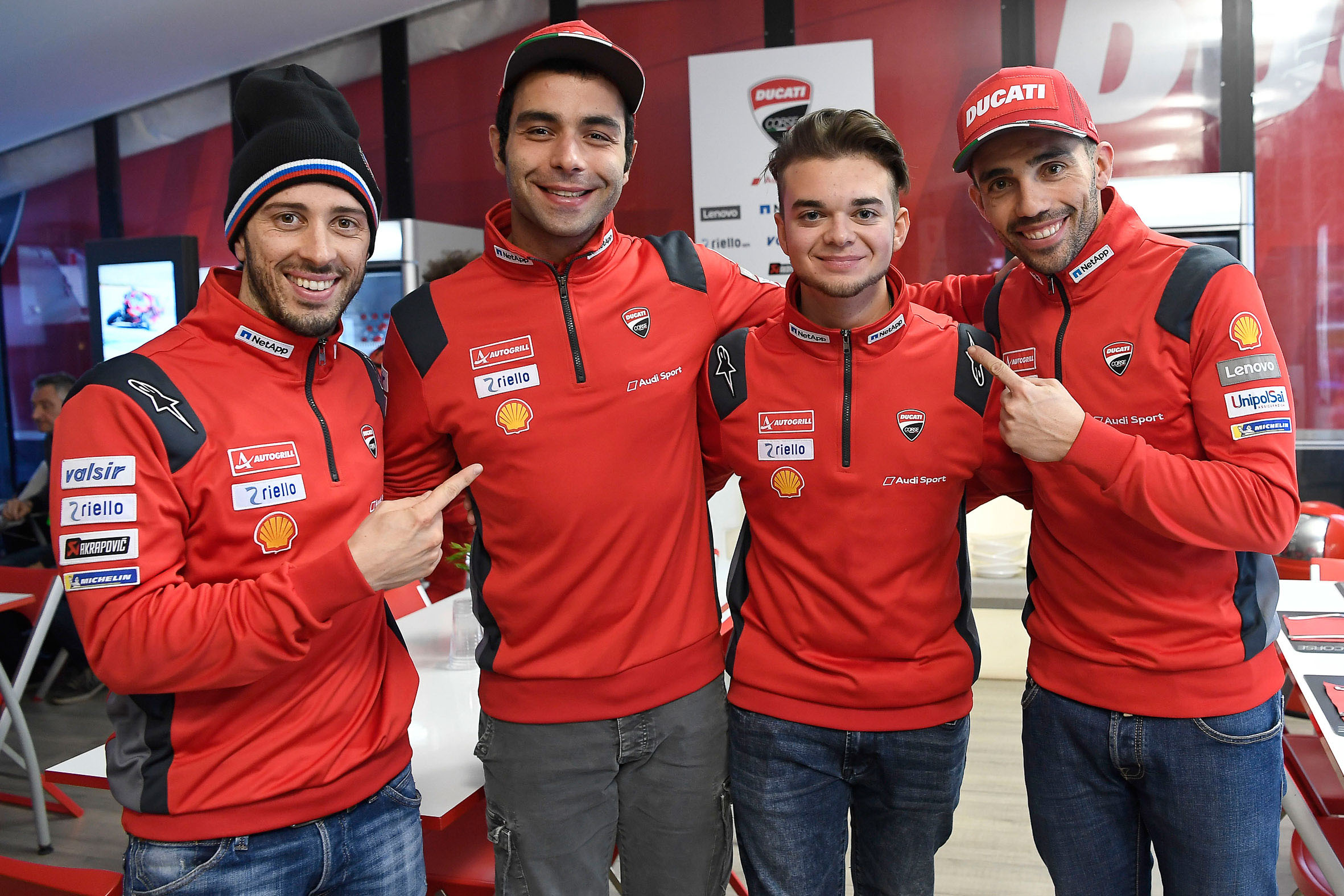 According to Paolo Ciabatti, Ducati Corse Sporting Director, "eSport is an entertainment platform that has grown quickly during the last years: innovation, progress and technology are part of Ducati DNA, and that is why we have decided to commit in this new adventure. We were already discussing to officialise this relationship with Andrea before he became World Champion in order to be able to dress him with the official colours of Ducati Corse, riding a virtual Desmosedici GP bike, for the 2020 World Championship."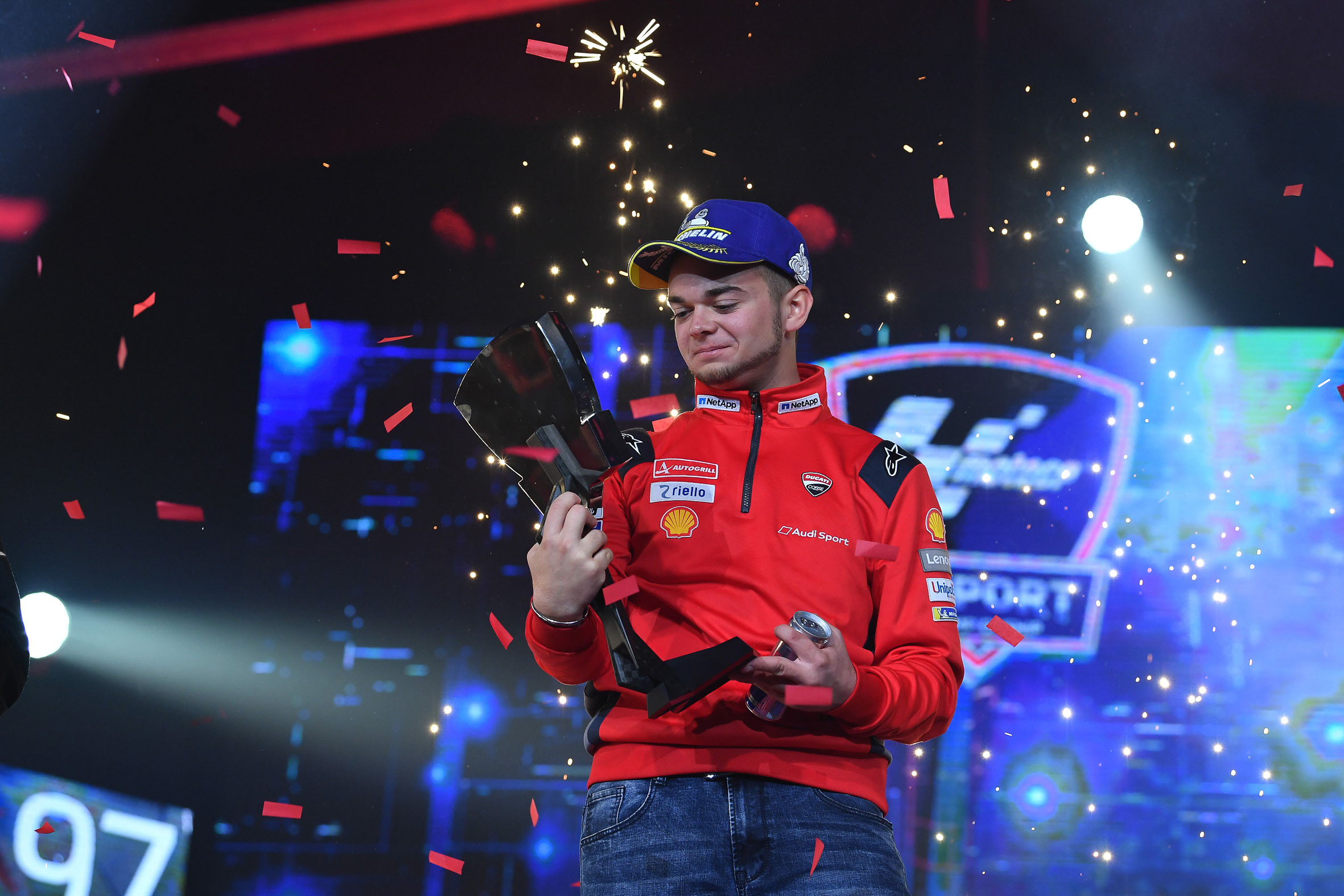 "Andrea isn't just an extraordinary eSport rider, but also a true Ducatista. He comes from Bologna; he lives a few kilometres away from Borgo Panigale, he rides a Ducati Monster, and that is for us an added value. We wish him good luck, and we can't wait for the new championship to begin," added Ciabatti.
Gamers around the world have been raking in millions in earnings from playing games like Dota and Counter-Strike, and even streaming online for fans to watch them strut their stuff. Now, we're certainly glad that motorsports games are finally getting the recognition they deserve not just for smooth in-game features, but the potential of entertaining fans on a different platform.