EMOS (Edaran Modenas Sdn Bhd) officially appointed as Kawasaki motorcycles distributors in Malaysia with 13 dealers listed nationwide.
EMOS officially appointed by principals Kawasaki Motors Ltd (KMC) as new Malaysian distributors of Kawsaki motorcycles brand.

Announcement comes following end of six-month transition period from previous distributors – Kawasaki Motors (Malaysia) Sdn Bhd.

EMOS will now handle all distribution efforts including service and spare parts support.

EMOS reassures all existing owners and customers will be served with the promise of enhanced service quality.

EMOS also names 13 dealerships nationwide, and said network is expected to grow further.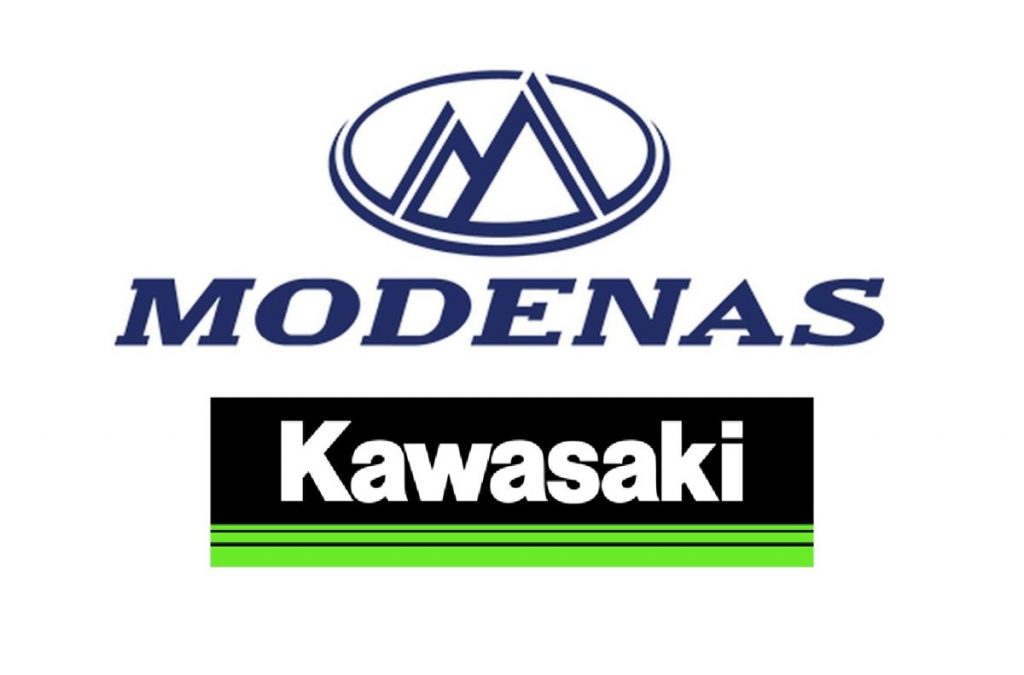 EMOS (Edaran Modenas Sdn Bhd), the distribution business arm of national bikemaker Modenas, have officially announced their appointment as Kawasaki motorcycles distributors. The announcement came via press release issued earlier today by the firm's communications department.
Said announcement ends much of the speculation surrounding the takeover from previous custodians, that being Kawasaki Motors (Malaysia) Sdn Bhd – KMSB. It also marks the end of a six-month transition period from said former distributors to EMOS.
Appointed by principals Kawasaki Motors Ltd (KMC), EMOS will now take over all distribution – service and spare parts included – for the Kawasaki brand in Malaysia. Modenas CEO, Roslan Roskan, also reassured all existing Kawasaki owners that the firm will continue to serve them, promising better service than before too.
"Our plans include expanding operations, developing, producing and sales of Kawasaki motorcycles for its fans that will surely give our Malaysians thrilling lifestyle," added Roslan further about immediate plans by EMOS for the famed green-liveried Japanese brand in the local market.
He continued by saying, "Modenas will also be introducing the latest models from the Kawasaki line-up and unveiling of its new exclusive Kawasaki showrooms in stages. As such, do wait for our announcement on these exciting moments."
Speculations are rife that the first series of new models to be introduced will include the locally assembled (CKD) and Modenas-badged Ninja 250 quarter-litre sport we previously reported on. More of such are expected from EMOS as well.
Regarding its dealership network, EMOS has named the following 13 entities and premises nationwide:
 No
Dealer Name
Location
Contact
NORTHERN
1
Bikers Gallery Sdn. Bhd.
NO. 380, Jalan Raja, Alor Setar 05000 KEDAH
04-7206666

04-7206668

2
EL Chong Motor Trading Sdn Bhd
37, Taman Seruling Emas 14200 Sungai Bakap SPS P.PINANG
04-5822489
3
Sheng Fatt Motor Sdn Bhd
No.24, Jalan Dato Keramat, 10150 Georgetown, P.PINANG
04-2278932

04-2280932

EAST COAST
4
Kk Superbike Sdn. Bhd.
No.103 & 104, Jalan Tan Sri Yahya, 28000 Temerloh PAHANG
09-2961272

09-2968211

CENTRAL
5
Eang Chun Motor Sdn Bhd
No. 69, 71, 73 & 75, Jln Genting Klang, Setapak 53300 KUALA LUMPUR
03-40234790
6
Serdang Motorcycle Sdn Bhd
Jalan 18/2a, Taman Sri Serdang, 43300 Seri Kembangan, SELANGOR
03-89489057
7
Seri Gading Enterprise Sdn Bhd
No. 10 GF, Jalan Keluli Ak7/AK, Pusat Perniagaan Bukit Raja, Seksyen 7, 40000 Shah Alam, SELANGOR
03-33448912

03-33446912

8
Chear Motor (Shah Alam) Sdn. Bhd.
No. 42A, Jalan 15/22, Taman Perindustrian Tiong Nam, Seksyen 15, 40200, Shah Alam, Selangor
012-6989351

03-58889669

9
Soon Heng Bikers Sdn Bhd
No. 103, Jalan 1 Taman Suntex, Pekan Batu 9, Cheras, 43200 Kajang, SELANGOR
03-90758464

03-90754464

SOUTHERN
10
Zong Heng Motors Sdn Bhd
No: 13-C, Sin Hoe Garden, Bukit Baru,75150 MELAKA
06-2829623

06-2871549

11
BZ TOP Automobile Service
No.6, 8 & 10, Jalan Durian Daun, 75400 MELAKA
06-2833731

06-2818595

12
Qbee Superbike Centre Sdn Bhd
No. 6, Jalan Tiong Emas 3, Kawasan Perindustrian Tiong Nam, 81100 Johor Bahru, JOHOR
07-3614221
EAST MALAYSIA
13
Ghee Hua Co. Sdn Bhd
Lot 66, Section 15, KTLD, Jalan Green, 93250 Kucing, SARAWAK
082-418218

082-419218
For further enquires, owners and customers can call the Kawasaki Customer Care line at: +6019-570 8135