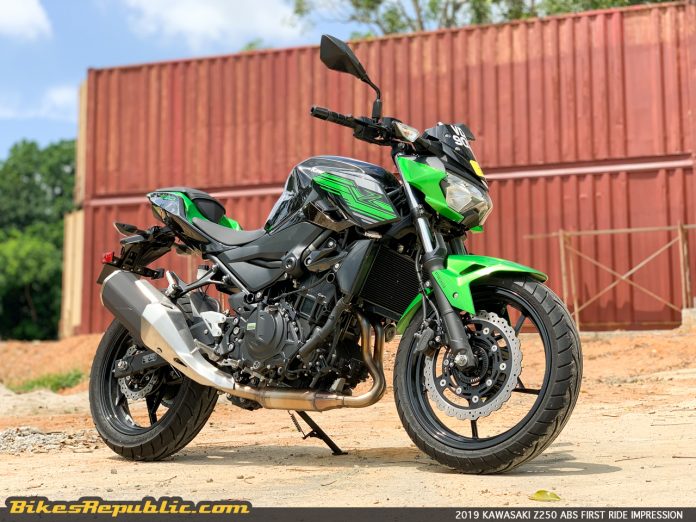 EMOS expands its local Kawasaki brand service network, and it now has a total of 20 authorised service outlets nationwide.
Edaran Modenas Sdn Bhd (EMOS) increases number of authorised Kawasaki service centres to 20.

New centres were added and it includes new additions that will serve customers in Sabah and the Central Region.

Notable new addition is former brand distributors via its new KMSB Solutions Sdn Bhd banner.
As the new appointed Kawasaki brand distributors, Edaran Modenas Sdn Bhd (EMOS) have expanded its network of service centres in several locations around the nation this week.
According to the firm, this latest expansion of its network covers the state of Sabah, as well as the Central and Northern regions of the peninsular. Altogether, EMOS' network of Kawasaki dealerships now totals at 20 nationwide.
Notably, former Kawasaki distributors (who have now switched to Suzuki) have been included in this recently expanded network under its new KMSB Solutions Sdn Bhd banner. They were announced as one of the newly added service centres within the peninsula's Central Region.
"We are pleased to have KMSB Solutions as one of the authorised service centre representatives for the Central region. Surely, this former Kawasaki motorcycle distributor is more knowledgeable and experienced in handling the brand's models," said Modenas CEO Roslan Roskan.
The exec further notes that the inclusion of KMSB Solutions Sdn Bhd will ensure some much-needed continuity in their efforts to meet the needs of the Japanese brand and its customers in Malaysia.
Here's the full list of EMOS's Kawasaki authorised service centres, now updated to include the new additions:
Northern Region:
Bikers Gallery – Alor Setar, Kedah
EL Chong Motor – Sungai Bakap, Pulau Pinang
Sheng Fatt – Georgetown, Pulau Pinang
Hot Bike – Georgetown, Pulau Pinang
East Coast:
KK Superbike – Temerloh, Pahang
Central Region:
Eang Chun Motor – Setapak, Kuala Lumpur
Apex Motorsports – Batu Caves, Selangor
Serdang Motorcycle – Seri Kembangan, Selangor
Seri Gading – Seksyen 7, Shah Alam, Selangor
Chear Motor – Seksyen 15, Petaling Jaya, Selangor
Soon Heng Bikers – Cheras, Kajang, Selangor
Motorsim – Batu Caves, Selangor
Puncak Alam – Petaling Jaya, Selangor
KMSB Solutions – Glenmarie, Shah Alam
Southern Region:
Zong Heng – Bukit Baru, Melaka
BZ Top Automobile – Durian Daun, Melaka
Qbee Superbike Centre – Kawasan Perindustrian Tiong Nam, Johor
Tong Ban Seng Motor – Kulai, Johor
Sabah & Sarawak:
Ghee Hua – Kuching, Sarawak
Inti Deras Motors – Kota Kinabalu, Sabah