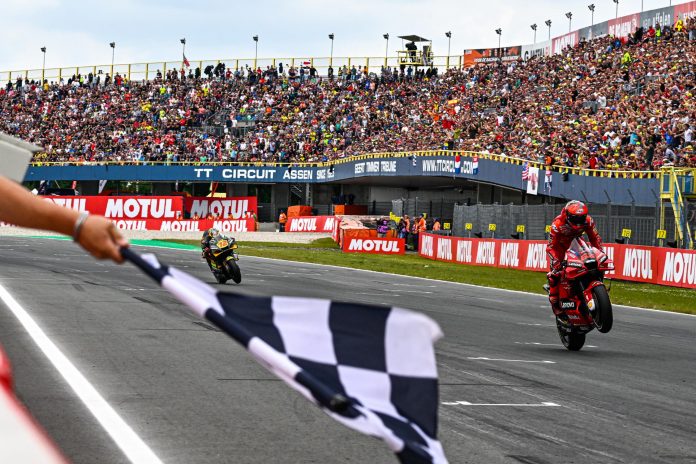 Francesco Bagnaia is back to winning ways after claiming a sensational win at the Dutch GP, while Fabio Quartararo crashes twice at Turn 5 on the M1.
Bagnaia handed Ducati first win at the Dutch GP since Casey Stoner in 2008.

Quartararo crashses twice at Turn 5 before retiring after suffering a violent highside.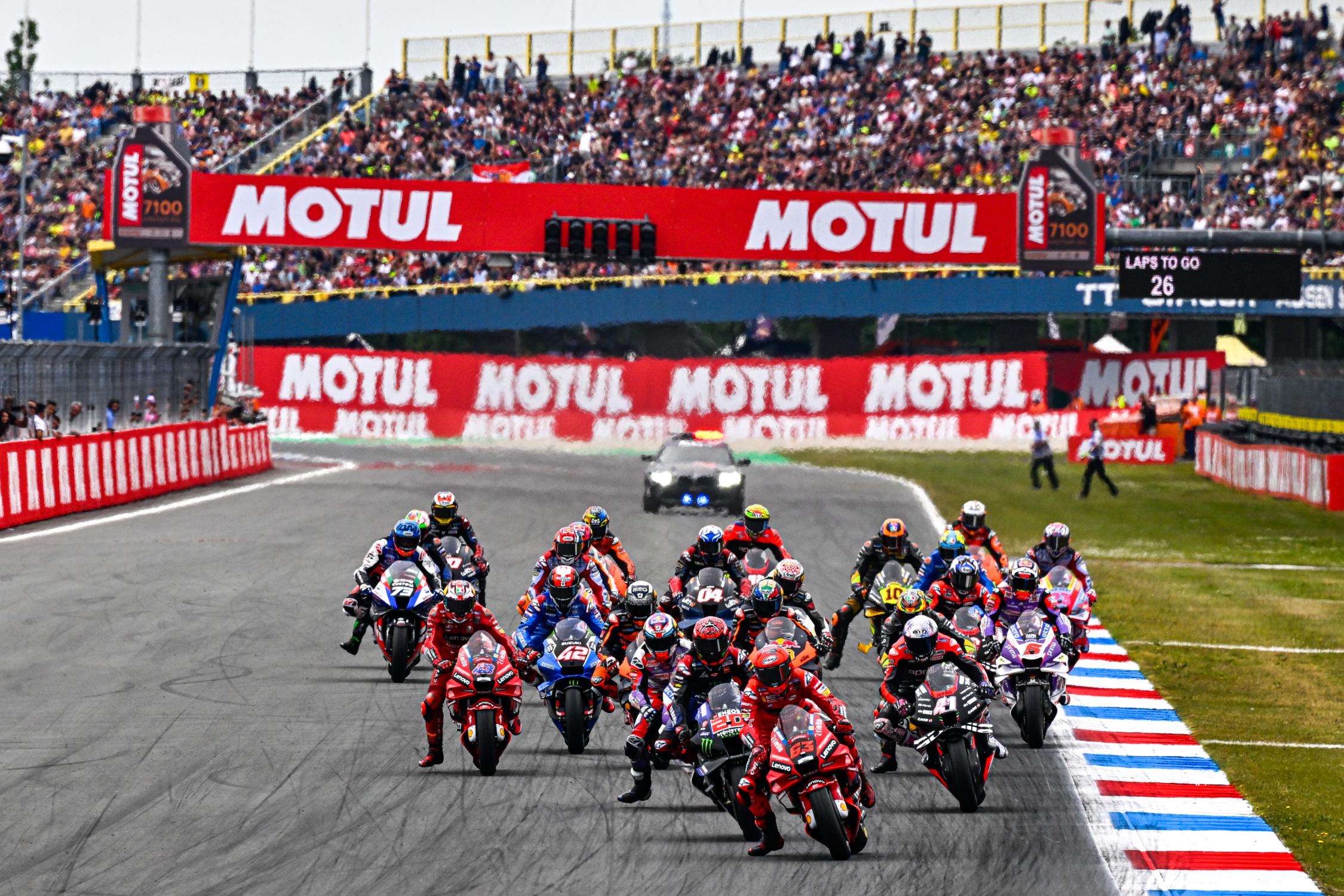 Unlike a week ago, Bagnaia managed to fend off Quartararo on the run to turn one.
Quartararo was then pushed to third by a charging Aprilia's Aleix Espargaro, while Bagnaia took the opportunity to widen the gap.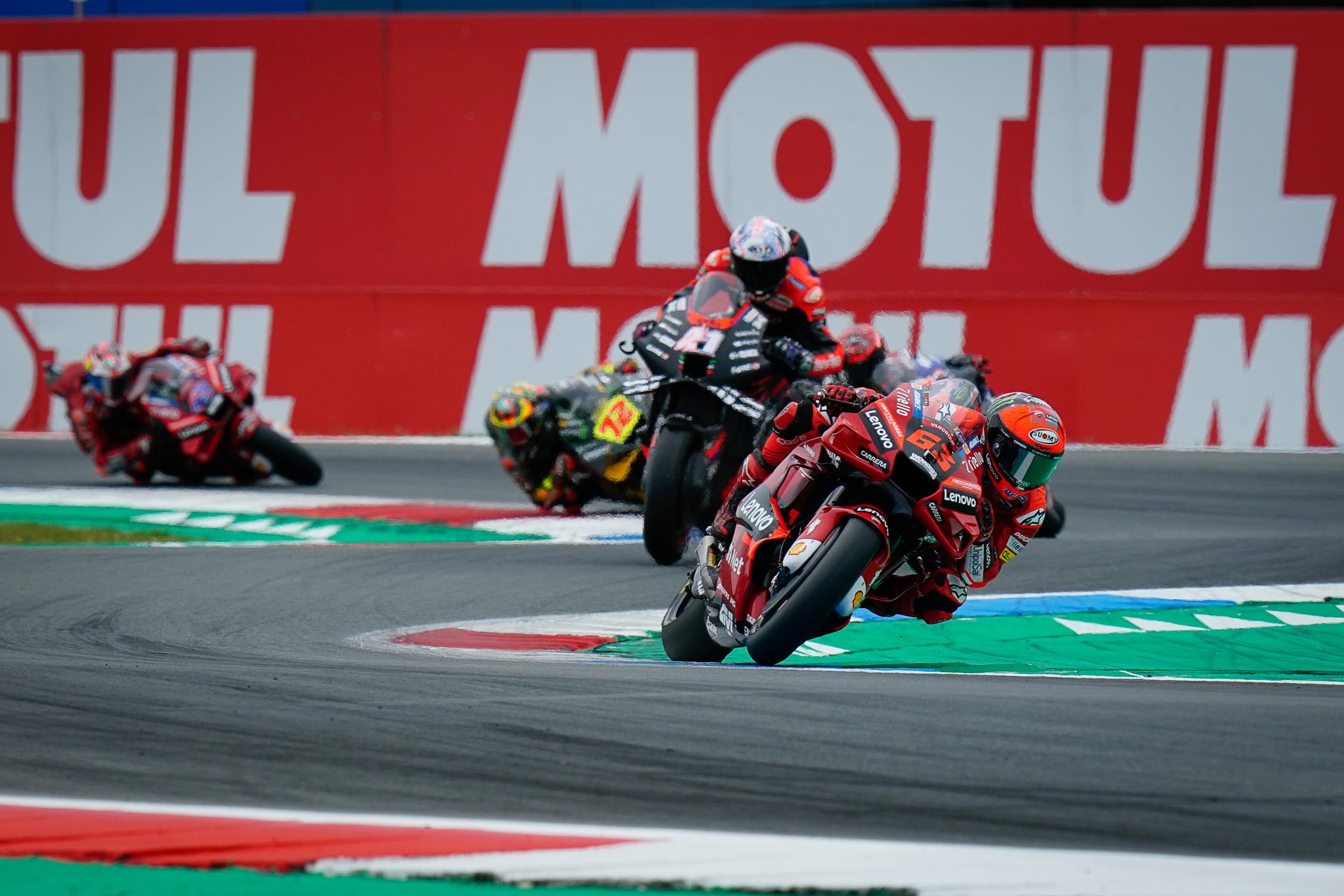 Later on, Quartararo made his first blunder of the season as he crashed into Espargaro at Turn 5 in a rash attempt to regain the time lost to Bagnaia.
The mistake cost him dearly as he was then pushed at the way into last place while Espargaro – who was running second behind Bagnaia – had to make the climb from fifteenth.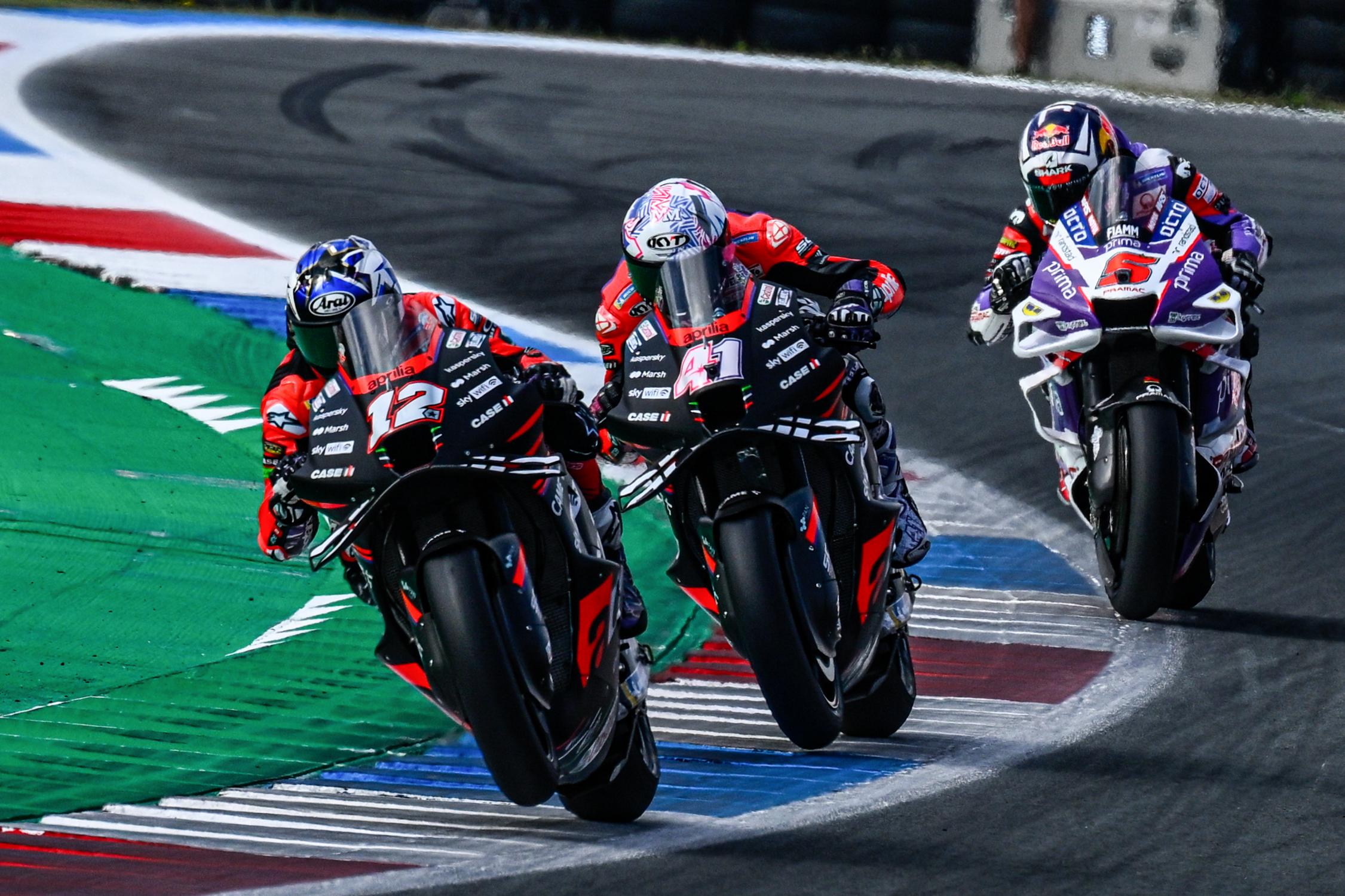 However, it wasn't a 'down and out' storyline for the Aprilia rider, as he began lapping five-tenths quicker than the leaders. Espargaro quickly reeled off Alex Marquez and Alex Rins.
Quartararo then made his way to the pit lane before deciding to continue on. However, the Frenchman's dreadful run comes to an end when his M1 viciously high-sided on the exit of Turn 5.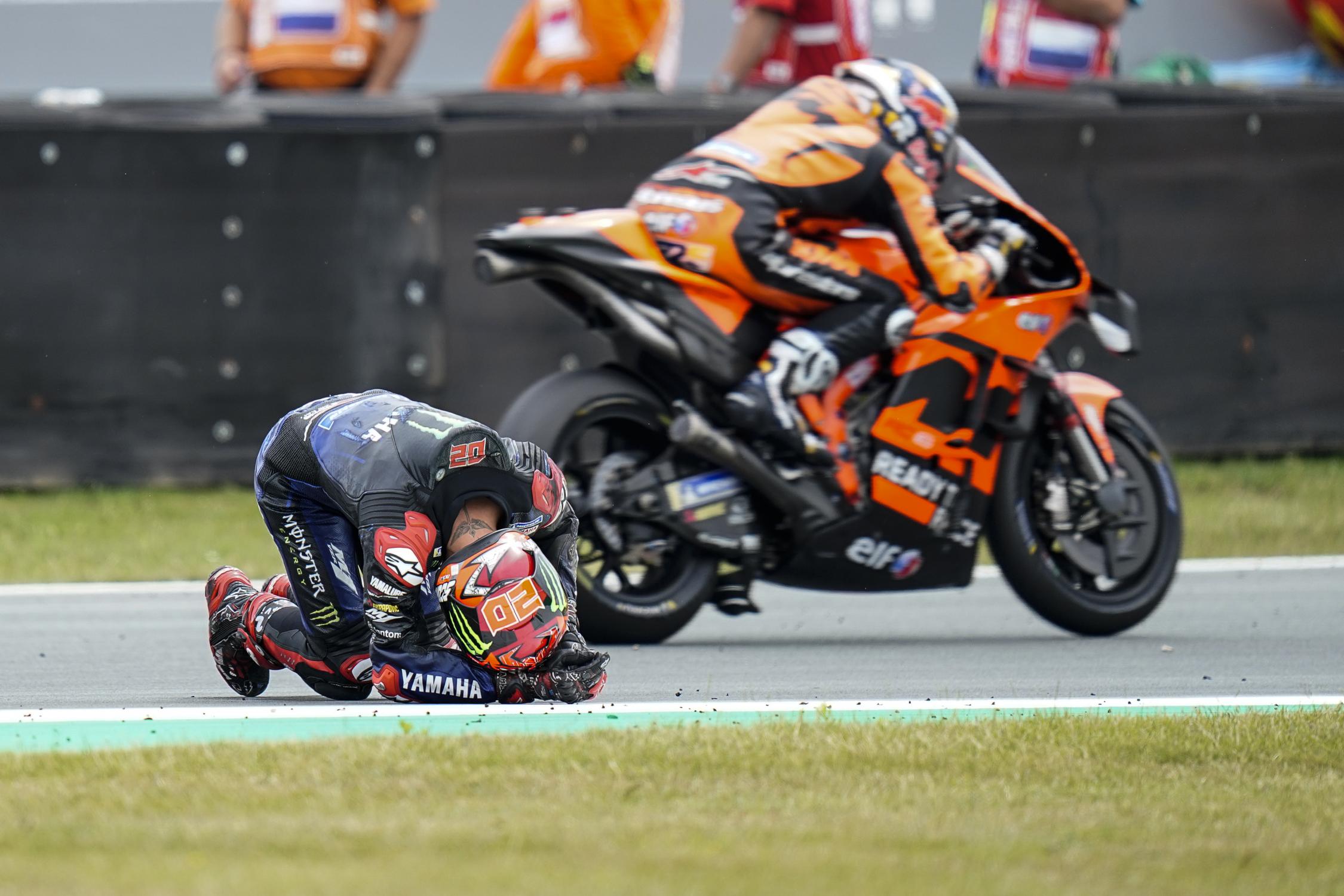 It was a poor day for Yamaha as three out of four of their riders resulted in a DNF, with Franco Morbidelli and Darryn Binder (RNF Racing) also suffering a crash.
Meanwhile, Marco Bezzechi, who started fourth, took second place with Aprilia's Maverick Vinales and claimed his first podium of the season on board the RS-GP 22.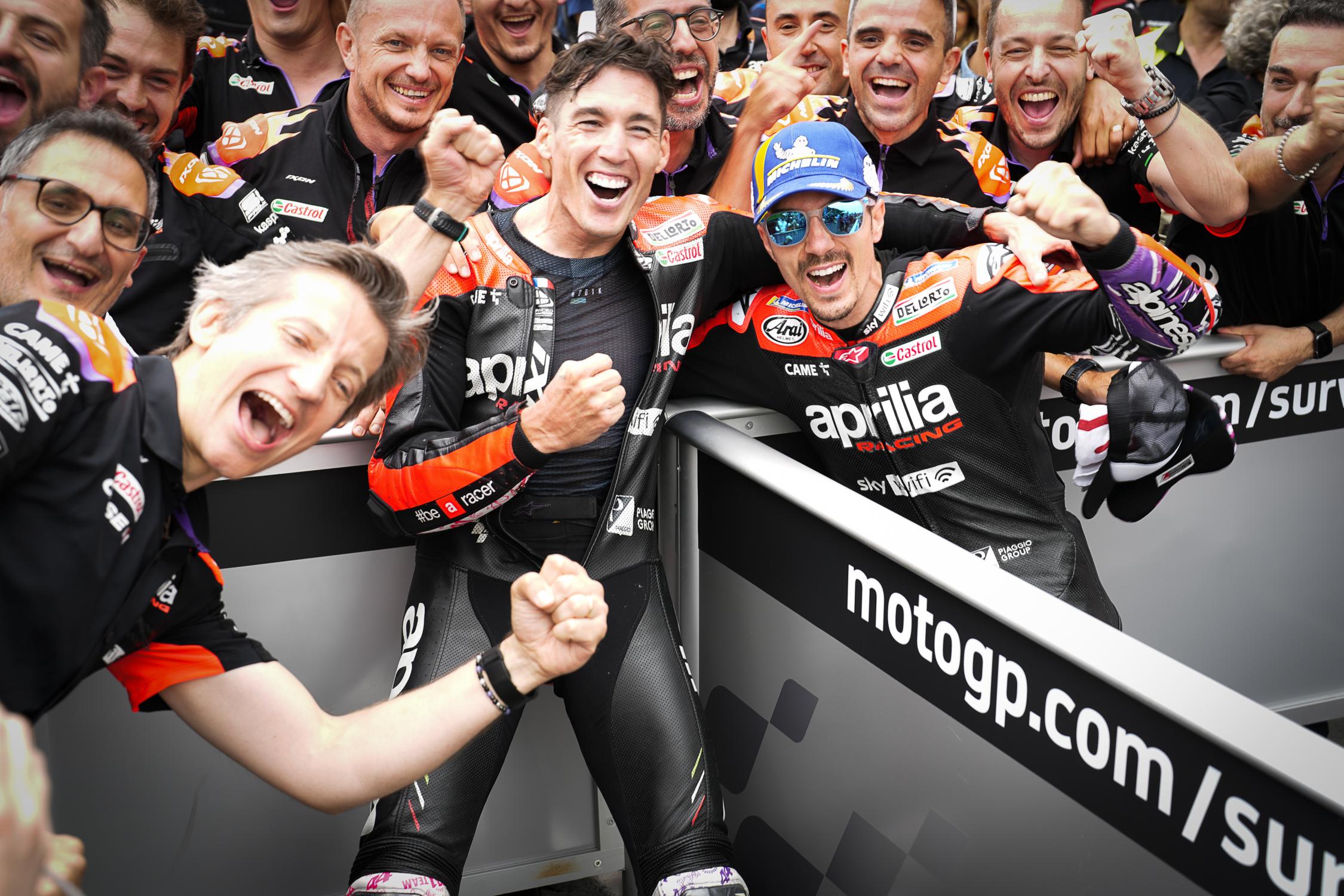 Nevertheless, the rider of the day award went to (Aleix) Espargaro, who managed to climb all the way to seventh before making it fourth on the final lap.
The Spaniard produced one of the best overtakes, if not the best of the season when he overtook both Brad Binder and Jack Miller at the final corner.
On the other hand, Quartararo leads the championship with 172 points, followed by Espargaro (151 pts) and Johann Zarco (114 pts). Bagnaia is backed in contention with 106 pts, followed by fellow Ducati Enea Bastianini (105pts).