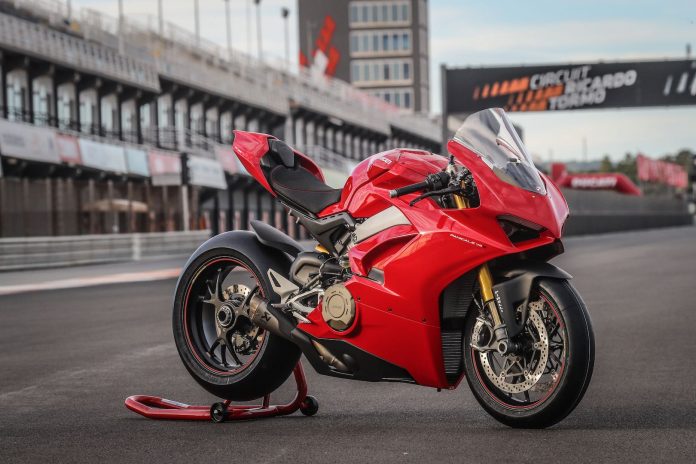 Ducati Motor Holdings is the latest to report a decline in sales.

It was in Q2 2018 which dropped more over the first half of 2018.

Ducati is just one of the manufacturers who are seeing the decline in a soft worldwide motorcycle market.
When analysts said regarded the worldwide motorcycle as "soft," they weren't kidding. Ducati Motor Holdings is the latest to announce a sales decline of 7.4% in the first half of 2018 compared to the same period last year.
Total units sold were 32,250 motorcycles, representing €448 million revenue for the Audi-held motorcycle brand.
To analyze further, Ducati's second quarter sales were down by 8.9% compared to Q2 2017, translating to 20,319 units compared to 22,300 in the same quarter last year.
Sales in all segments took a hit except for the manufacturer's sport category which includes the SuperSport and superbike models. This sport category is what keeps them doing reasonably well despite the slump in sales for the other models, as there was a 29% increase with 7,683 units sold in the first half of this year.
That report leads to the Panigale V4 being the key driving force. Sportbikes are dead? We don't think so. The manufacturer had also iterated that the Mutlistrada 1260 had also performed well.
Ducati did not reveal their performance in individual markets, however. However, we do know that the Italian motorcycle market is seeing a resurgence of late, driving up not just Ducati's sales but also BMW as we reported earlier.
Will 2018 see the end of Ducati's eight-year sales increase? In fact, Ducati barely grew in 2017. Do note that this current motorcycle sales slump hit all other manufacturers, too. In our opinion, the industry-wide slump shows that it's not due to one brand being more popular that the other.
And of another intriguing note is how will VW Group treat this news (although we feel they won't divest in Ducati yet).
It'll be interesting to see what the other European manufacturers such as KTM and Triumph will report, as they had been doing very well for many years. Triumph, in particular, has seen great growth year-on-year.