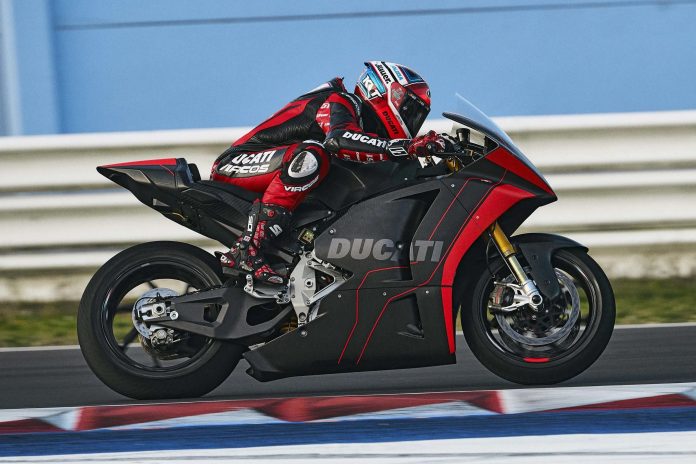 Ducati works test rider Chaz Davies posts video showing prototype Ducati V21L MotoE racer launching quicker than its MotoGP counterpart.
Latest video by Chaz Davies shows the potential of the Ducati V21L MotoE prototype.

In a simulated race-start 'test', the electric machine held its own against a full-fledged GP bike.

Could this perhaps be indication of an exciting and faster-paced new era for MotoE?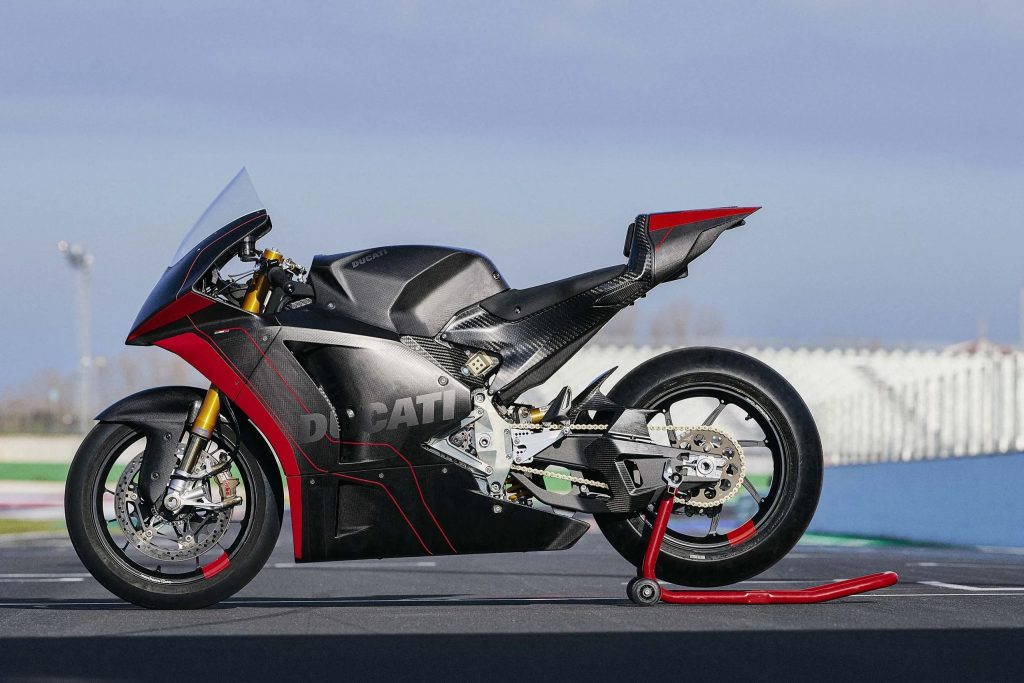 Retired WSBK star Chaz Davies isn't sitting idle in retirement. In fact, he's been busy with colleague Michele Pirro in developing the Ducati V21L MotoE prototype race machine. Well, the Brit recently took to social media showing how that's going, and we now have an idea just how quick it is.
In his recent Instagram post, Davies posted a video showing the V21L going head-to-head with a relatively current Ducati Desmosedici GP MotoGP machine in a simulated race start whilst testing over at Mugello.
Unsurprisingly, the GP machine had the edge for the long run, but it's the initial launch that caught our attention.
View this post on Instagram
From the video, we can clearly see the Ducati V21L prototype performing a near-perfect launch, edging past its MotoGP counterpart momentarily too – the latter presumably having its 'Holeshot' ride height device primed for launch too.
Those who understand the dynamics of electric propulsion won't find this surprising. The 'test' eventually ends with the GP machine having a clear advantage, but the fact that the electric V21L had the initial edge and stayed alongside for the most parts is a sight to behold.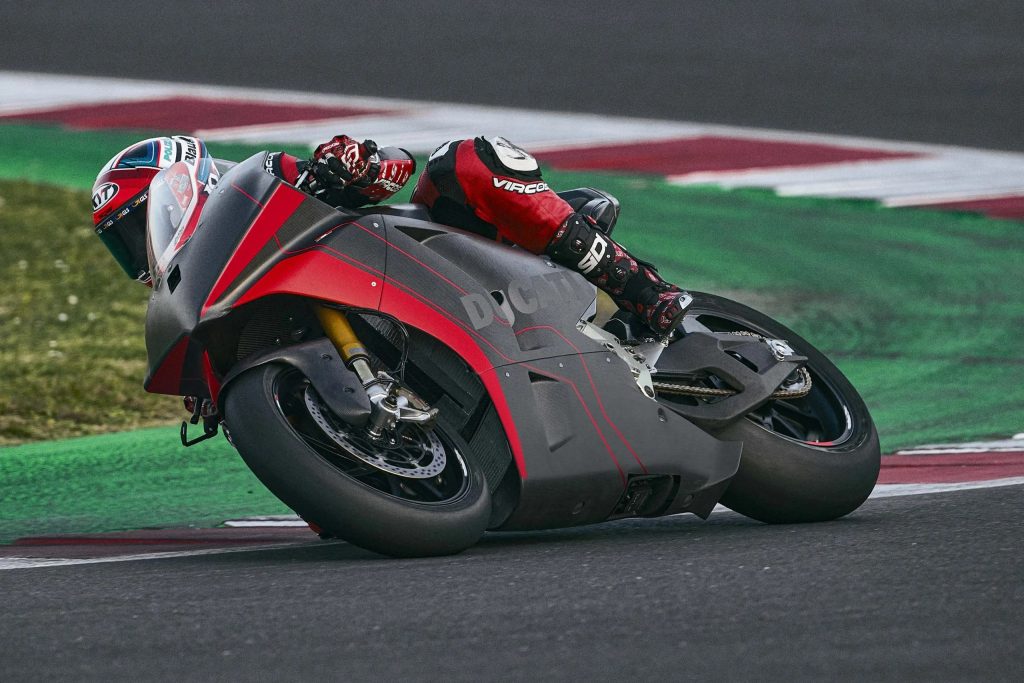 Surely, this is clear enough indication that this next generation MotoE racer, which is slated to enter competition from 2023 onwards, has got a lot of power and speed on tap – perhaps significantly more than the current MotoE machine supplied by Energica.
Are we in for a much more exciting and faster-paced racing in MotoE when Ducati enters the foray as the series' new one-make supplier? We'd like to think so…