Ducati has finally unveiled their latest and most powerful Ducati Panigale yet, the Ducati Superleggera V4. Coming in hot with 234hp (when equipped with the Akrapovic full titanium race exhaust), the Ducati Superleggera V4 is the first street-legal motorcycle in the world that comes with a full carbon fibre chassis.
Speaking of carbon fibre chassis, this includes the swingarm, wheels, fairings, biplane wings, and other bits which resulted in a bike that weighs only 159kg dry. That's a whopping 16kg lighter than the standard Ducati Panigale V4. This translates to a power-to-weight ratio of a staggering 1.54hp/kg in 'racing kit configuration.'
Regarded as the brand's company's greatest masterpiece in terms of engineering, performance and design, the Ducati Superleggera V4 has been finetuned for ultra-premium track performance thanks to its racing configuration that offers superior power, outstanding stopping prowess, and agile manoeuvrability unlike any other Ducati superbike of the past.
How powerful, you ask? When fitted with the racing kit and slick tyres, the Ducati Superleggera V4 when around the Mugello Circuit at 1:52.45; only two seconds slower than the Ducati Panigale V4 R WorldSBK-spec (both piloted by Ducati's MotoGP test rider, Michele Pirro).
Perhaps, the bike's most outstanding feature has to be its biplane wings. Inspired by the Ducati Desmosedici GP16 MotoGP bike, the wing/fairing combination offers great levels of aero efficiency that is said to not only match but exceed current MotoGP bikes.
The sheer amount of downforce these wings produce is around 50kg when hitting 270km/h which is a whopping 20kg more than the Panigale V4 R. This results in a bike that can accelerate harder and faster without having to worry too much on power loss when the front wheel goes up as well as added stability during hard braking.
Its 998cc Desmosedici Stradale R V4 engine punches out a hefty 224hp in road mode but when fitted with the type-approved Akrapovic exhaust (available in the racing kit), that figure rises up to 234hp and offers access to a "RaceGP" display. Designed to give great input to Ducati MotoGP rider, Andrea Dovizioso, owners of the Superleggera V4 can also experience the same instrument panel as the Desmosedici GP20 machine.
Other unique specs include:
Three reprogrammed Riding Modes + – five additional personalised Riding Modes
Upgraded lap timer with five track presets (Laguna Seca, Mugello, Jerez, Sepang & Losail)
Ducati's latest DTC & DQS EVO 2 electronics package
Lightweight Öhlins suspension with GP-derived valves
Brembo Stylema R callipers
Only 500 units will be produced ever (at USD100,000 or RM407,760) and as icing on top of that already deliciously baked and expensive cake is a chance to purchase an exclusive Superleggera V4 premium leather suit with integrated airbag and carbon fibre helmet from Dainese and Arai respectively. But wait, there's more!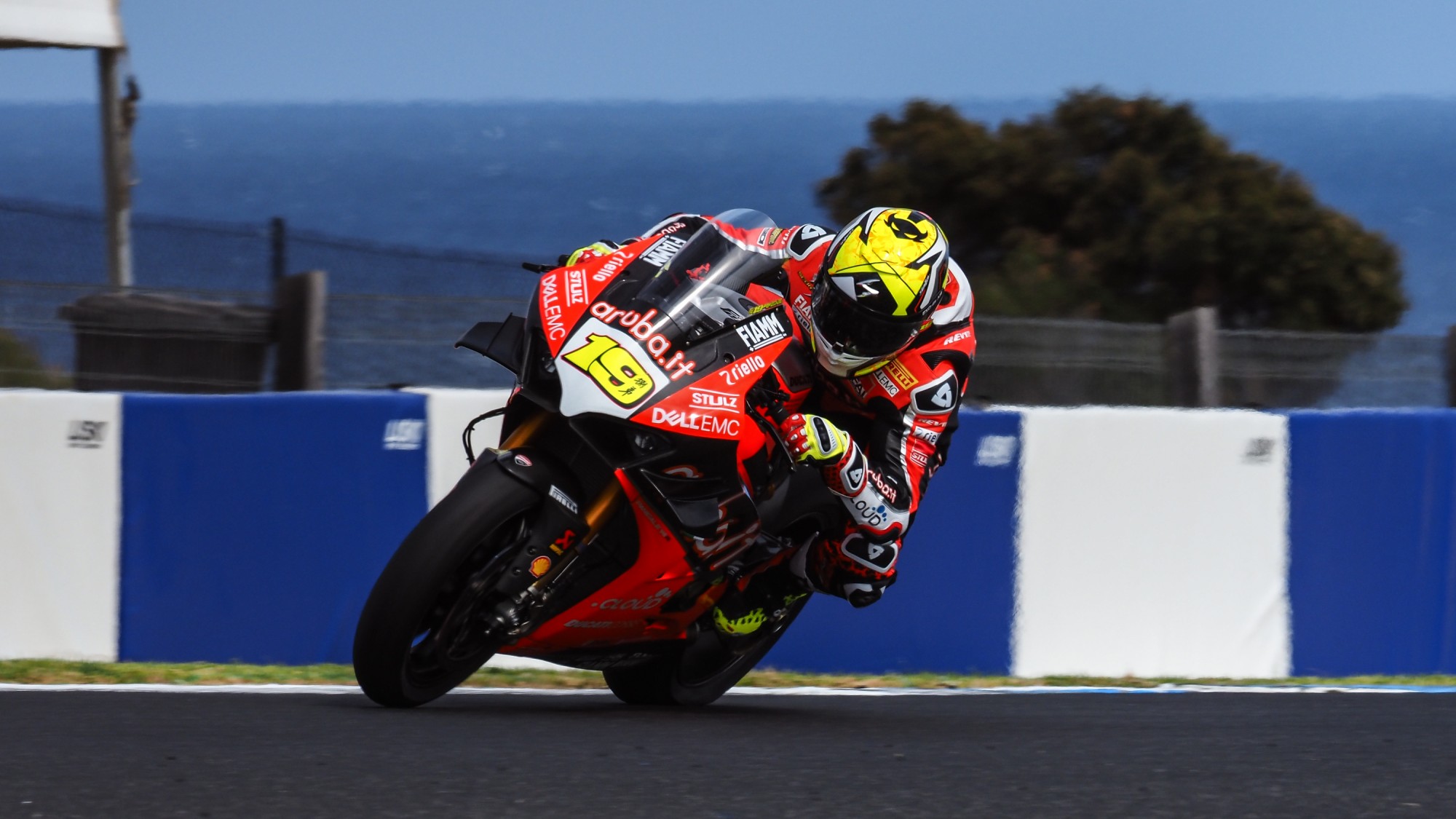 Each owner will be offered the "SBK Experience", a chance to rider the WorldSBK-spec Panigale V4 R in Mugello, Italy! Want more? Out of the 500 owners, 30 lucky individuals will be offered the "MotoGP Experience"; a chance to ride the Ducati Desmosedici GP20 on the same track and time as Andrea Dovizioso and Danilo Petrucci. *insert silent fanboy scream here*