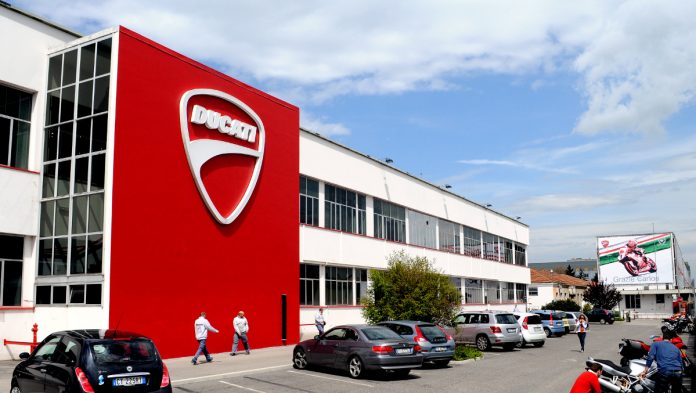 Ducati posted a 7% profit margin for 2018.

The profit was despite the 2.7% global slump for motorcycles above 500cc and 9% drop in the US market.

Although revenue was down, the manufacturer compensated with the sale of higher margin models such as the Panigale.
Ducati announced a 7% profit margin 2018.
The end of 2018 posted the figure despite the worldwide slump in sales for motorcycles above 500cc. The Italian manufacturer delivered 53,004 units, compared to 55,871 in 2017. That's a 5.1% drop in a worldwide drop of 2.7%. Ducati's sales took the largest hit in their biggest market, the US where the market dropped by 9%.
Yet, it was the fourth consecutive year in which the manufacturer had sold more than 50,0000 bikes.
Revenue in 2018 was €699 million, a reduction from €736 million in 2017, translating to an operating profit of € 49 million compared to € 51 million. The operating margin was 7% in 2018, the same as in the previous year. Ducati managed to compensate for the reduction in volume through the sale of models with higher margins, such as the Panigale line-up. (The Panigale was the best-selling sportbike in 2018.)
Ducati Panigale V4 was World's Best-Selling Sportbike in 2018
"2018 was challenging from many points of view, but we are satisfied with our financial performance throughout a difficult year" – declared Claudio Domenicali, CEO Ducati Motor Holding – "The company is generating the resources to continue funding the development of new products which is very positive for the future.
Oliver Stein, CFO Ducati Motor Holding, added: "Financial stability is extremely important for the company in order to support the technological development programme which Ducati is currently involved in at full speed."
The results were part of the announcement for the Audi Group's 2018 financial year.