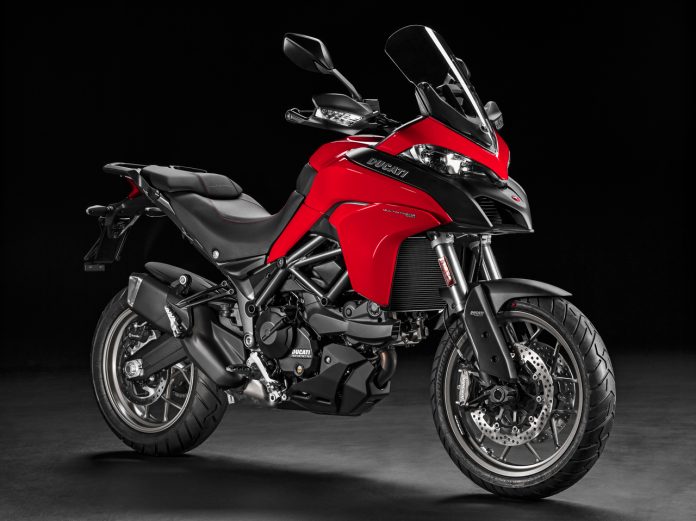 Ducati is hard on developing their current line-up with their latest 1,103cc Desmosedici Stradale V4 engine and the latest spotting of the Ducati Multistrada V4 showcased the engine's ability into the world of dual-sport motorcycles.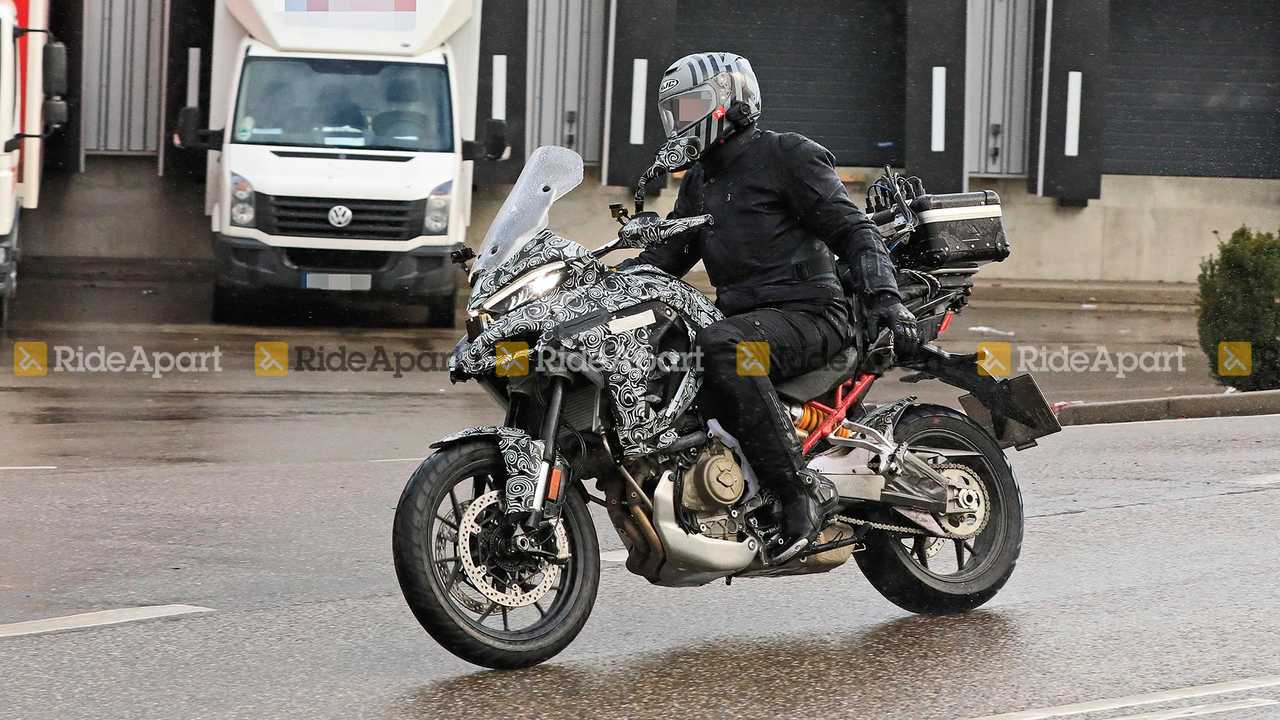 The folks over at RideApart published a couple of very interesting photos of the said Ducati Multistrada V4 in camo while out and about on the streets for testing. Designed to offer something completely new in the present Multistrada family, the V4-powered machine entails a lot of subtle changes once you go in for a closer look.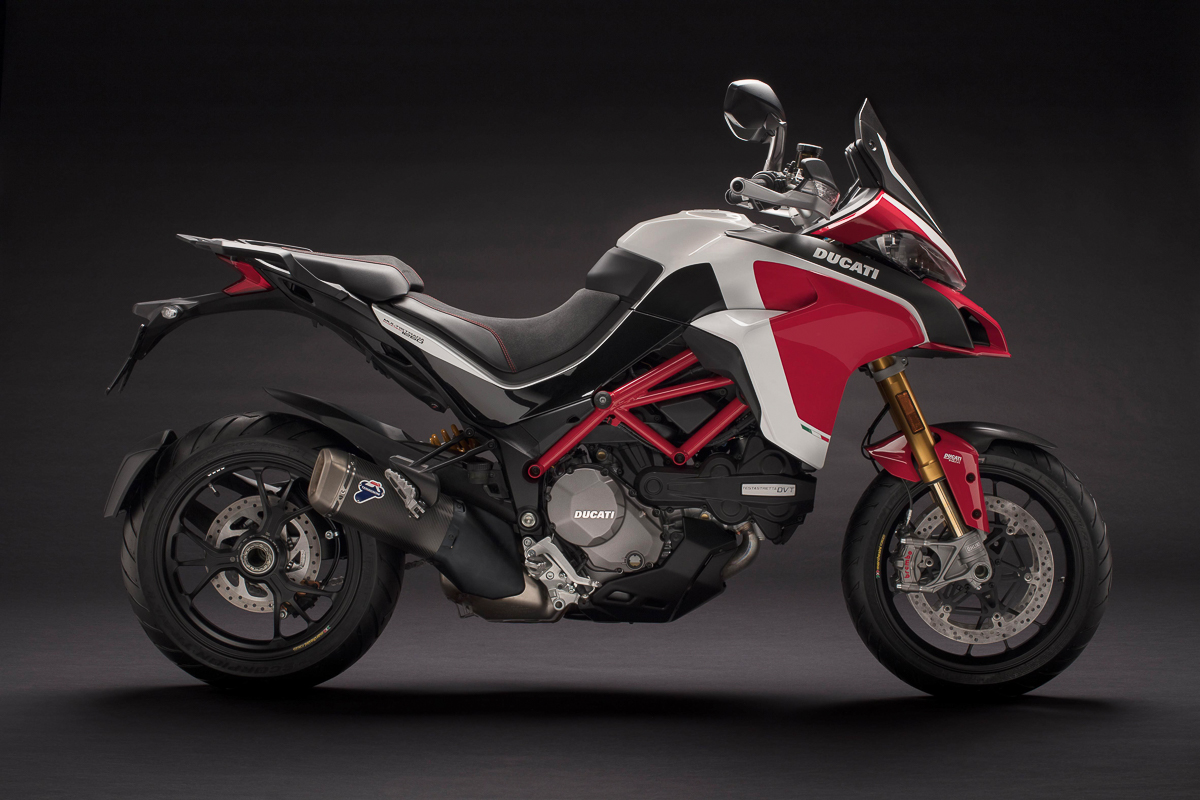 Apart from the bright red subframe (which is not available on either the 950 or 1260 models), we also noticed that the rear double-sided swingarm is somewhat slightly shorter than its current V-twin siblings (the other V4-powered models and the 1260 use single-sided swingarms, FYI).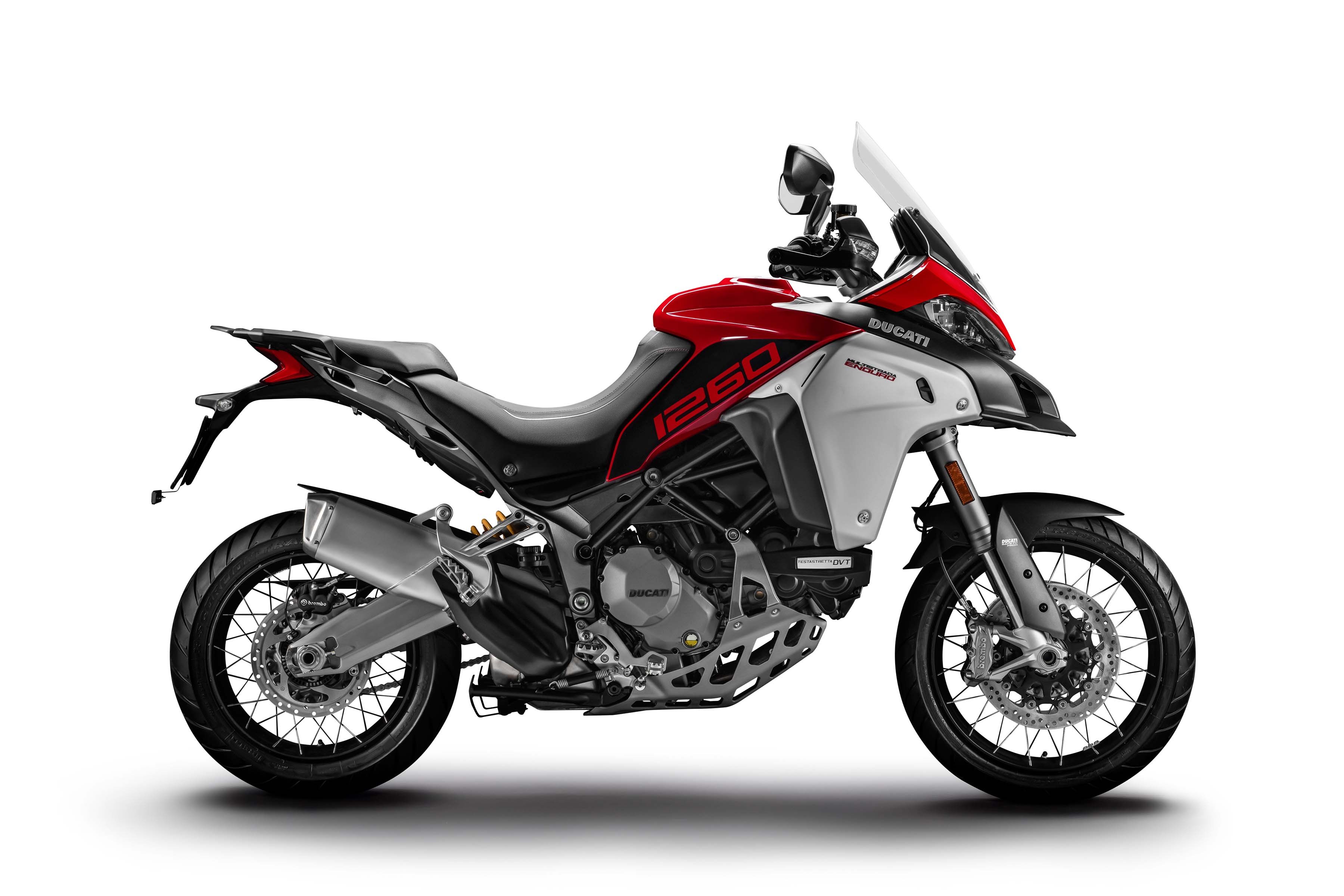 The front fairing which sets the Multistrada different from any other bike in the same category looks to be more compact with a set of different air ducts on the front and side. The power figures are still in the dark at the moment but just for comparison, the Panigale V4 kicks out 214hp while the Streetfighter V4 has around 208hp of powerful goodness.
The prospect of an adventure bike with over 200hp is certainly interesting but scary at the same time. We're guessing that Ducati might change it up to offer more smoothness and better torque delivery in lower rpm to keeps things north of everything fun when it comes to riding an adventure bike.
Ducati Panigale V4 25th Anniversario 916 arrives in Malaysia – RM359,900!