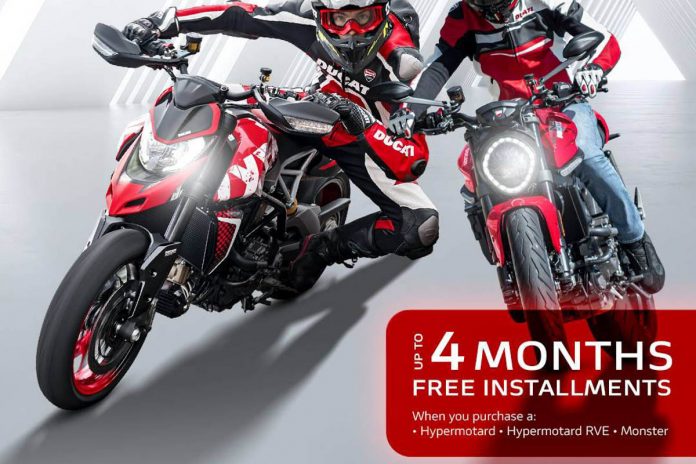 Motorcycle enthusiasts in Malaysia have a thrilling reason to celebrate as Ducati Malaysia introduces an enticing promotion to ignite their passion for riding.

 
The #Ride4Free campaign offers a unique opportunity to experience the exhilaration of three of Ducati's powerful models – the Ducati Monster 937, Hypermotard 950, and Hypermotard RVE – with up to four months of installments covered by the company.
With this exclusive offer, riders can turn their dreams into reality and hit the road on one of these remarkable Ducati motorcycles. The promotion not only allows enthusiasts to experience the cutting-edge features and unparalleled performance of these models but also eases the financial burden by shouldering the installment costs for a limited time.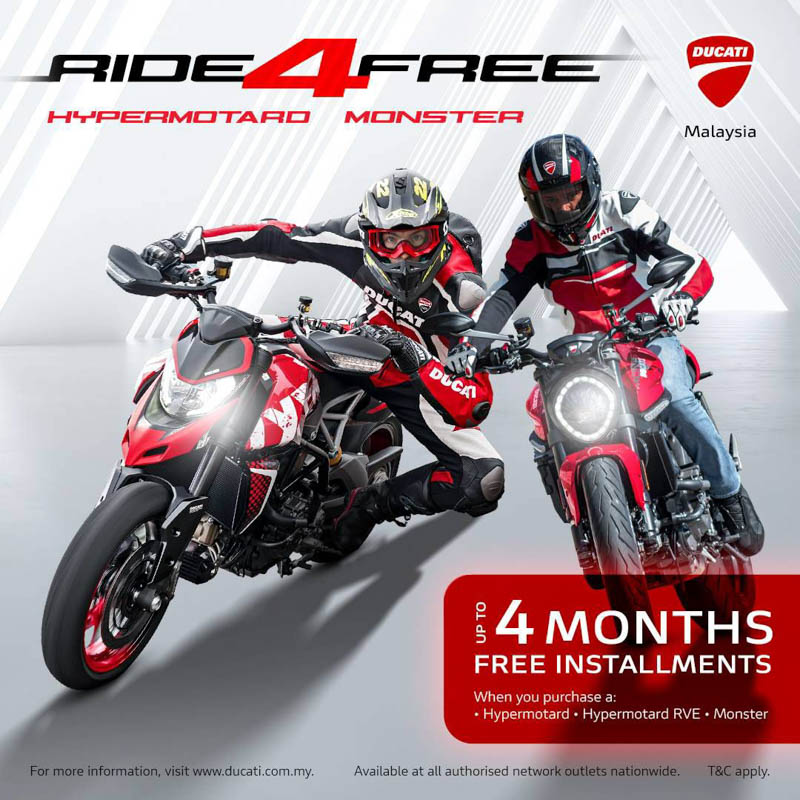 To take advantage of this exciting opportunity, interested riders can register online at bit.ly/DucatiTests or visit their nearest Ducati showroom. The registration process is simple, ensuring that aspiring riders can quickly reserve their chance to get behind the handlebars of the Ducati Monster 937, Hypermotard 950, or Hypermotard RVE.
So, whether you've always yearned to conquer the streets with the iconic Monster 937, crave the adrenaline rush of the Hypermotard 950, or desire the unique style and flair of the Hypermotard RVE, Ducati Malaysia's #Ride4Free promotion is the perfect opportunity to make your two-wheeled dreams come true.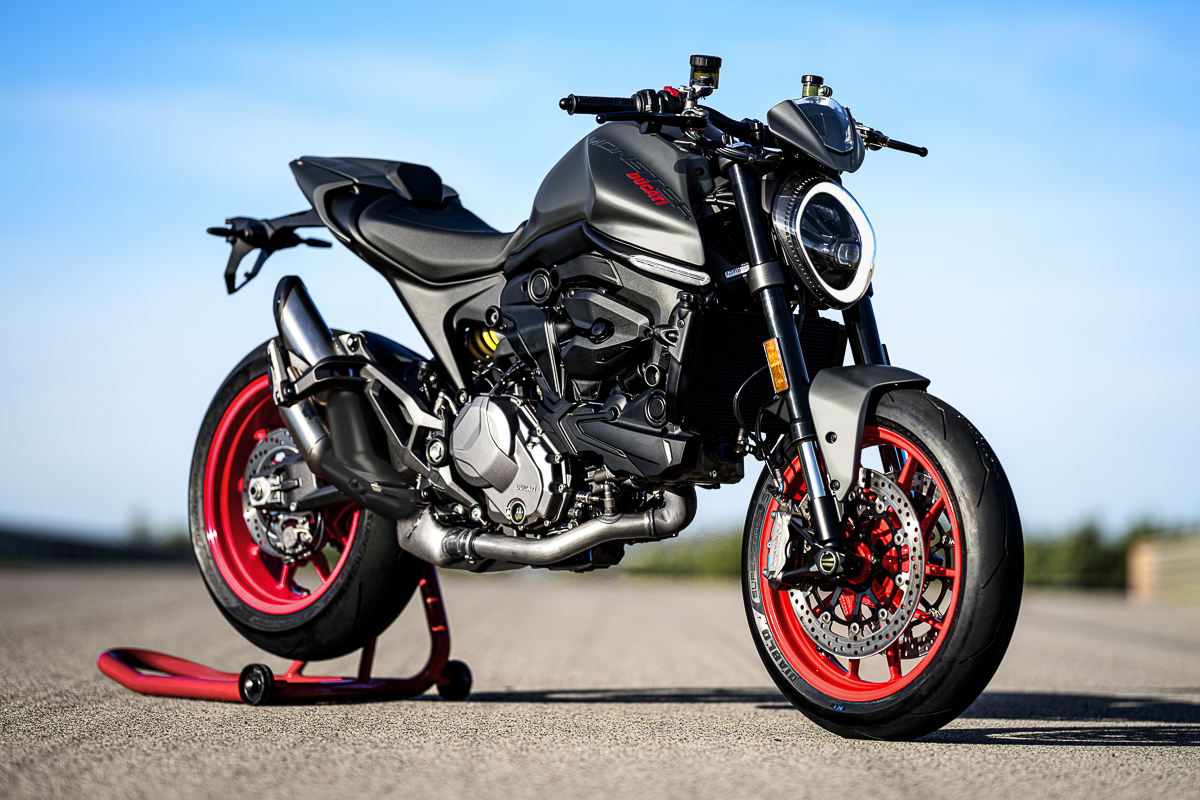 Don't miss out on this incredible chance to ride in style and experience the thrill of Ducati motorcycles without the burden of immediate financial commitments. Head to bit.ly/DucatiTests or visit your nearest Ducati showroom, including @ducati.pj, @ducati_welly, @ducati_kualalumpur, @ducati_johor, or @ducati_penang, and embark on an unforgettable journey with Ducati Malaysia.
Join the conversation online using the hashtags #Ride4Free, #Ducati, and #DucatiMalaysia to share your excitement and connect with fellow riders.