Ducati Malaysia with Amah Ehsan Care has extended a helping hand for all the victims of the flood tragedy in Yan, Kedah.
The contributions consist of towels and other necessities in an effort to ease the burden of all those affected by the recent flood tragedy.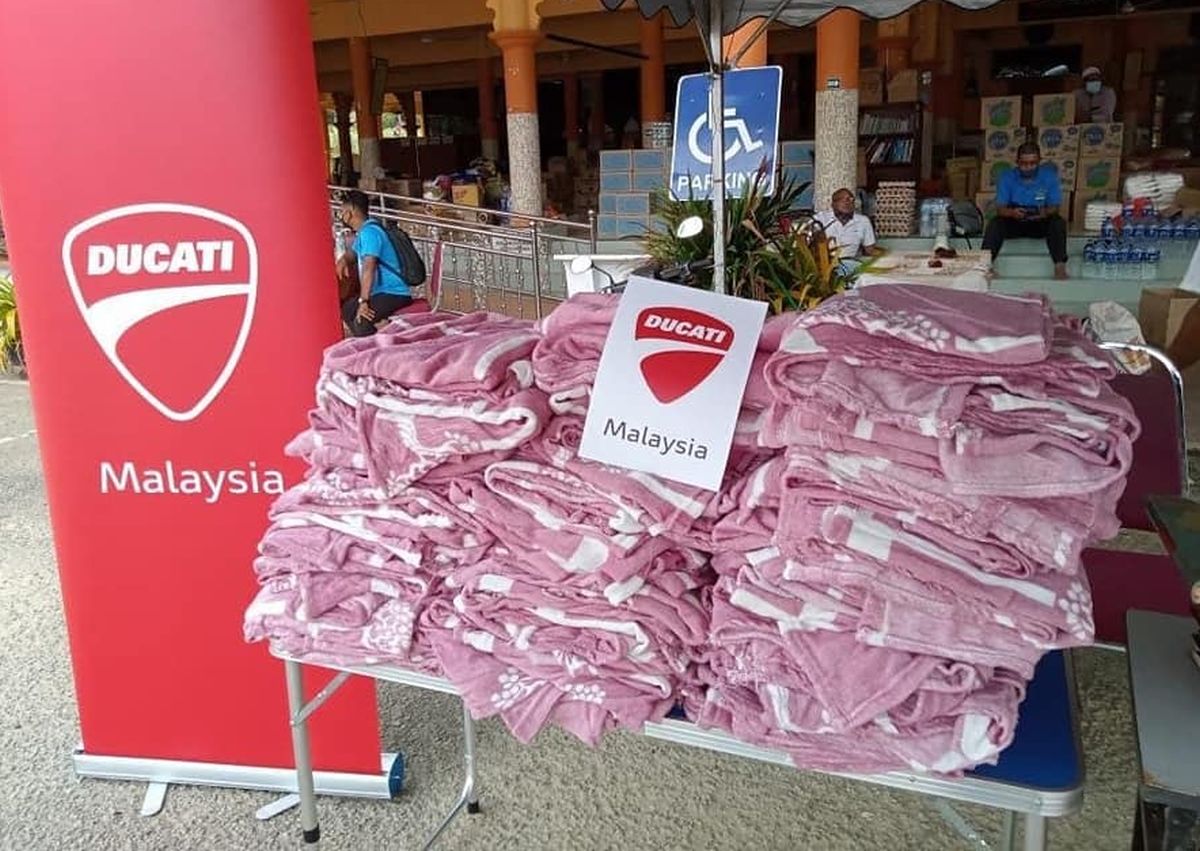 Several villages and residential areas around Gunung Jerai in Yan, Kedah were hit by floods believed to be caused by "kepala air" surging from the waterfall areas at the foot of the mountain almost two weeks ago.
The incident also caused a swift overflow to residential areas while causing damage to roads and houses.
The flood tragedy has claimed four lives and affected about 1,000 houses in Yan and Kuala Muda districts.