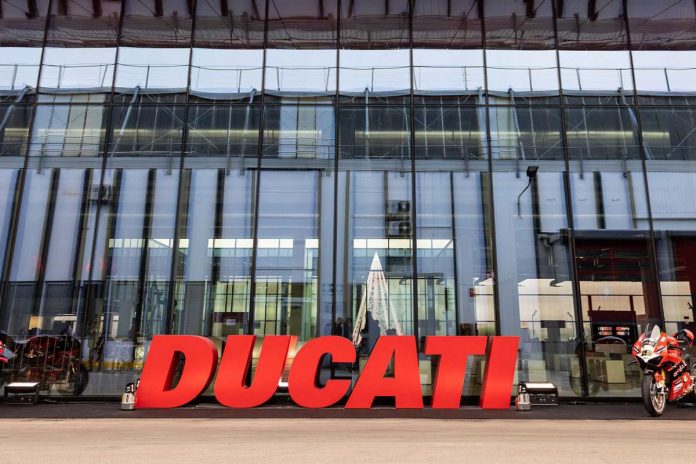 Ducati officially marked a big step towards a sustainable feature with the opening of a new eco-friendly facility in Bologna.

 
Ducati latest facility includes an underground rainwater storage. 
Equipped with photovoltaic system that provides clean energy. 
The new facility, called the Finitura e Delibera Estetica (Finishing and Aesthetic Resolution) will host the final phase of Ducati's production cycle which include verifying the quality of each bikes produced. 
The 13,000 square-foot building features photovoltaic system and a rainwater recovery system which contributes to making the build nZEB (nearly Zero Energy Building). 
However, the photovoltaic system played a bigger role in achieving nZEB status as it helps to produced more than 200 MWh of clean energy pear.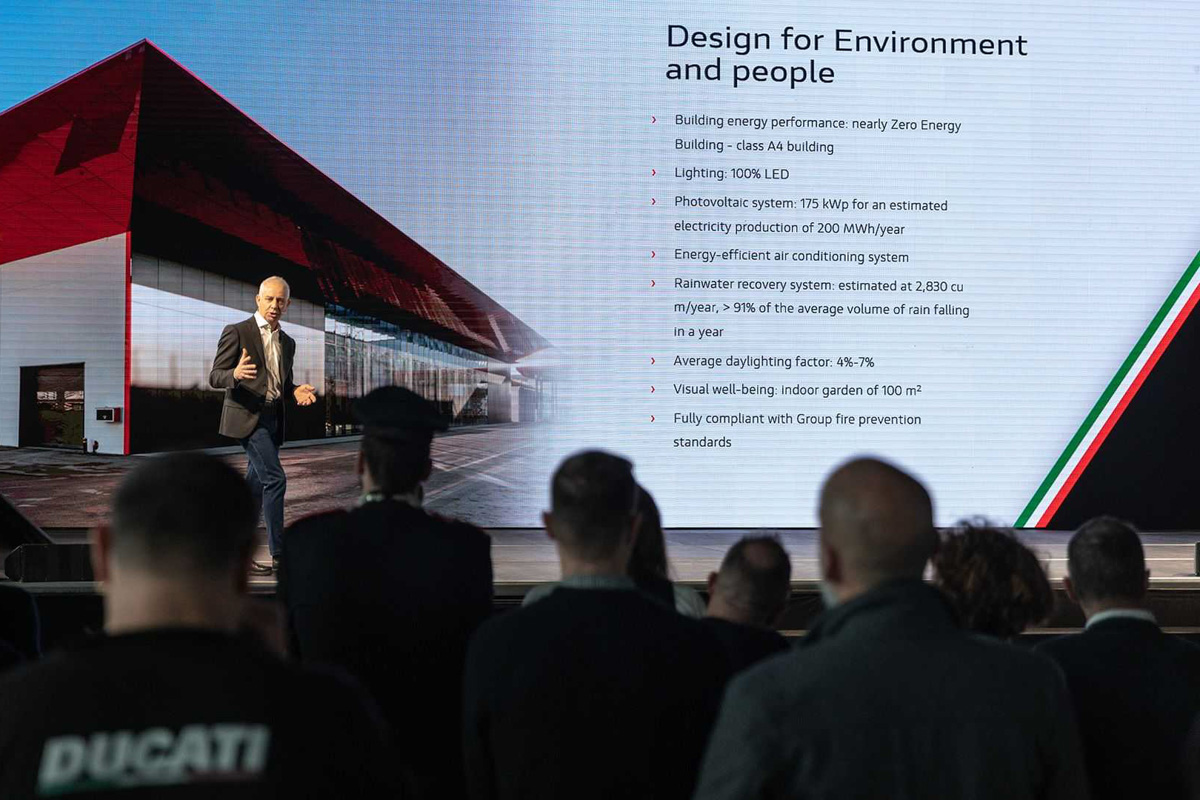 "This year has been truly splendid for Ducati, and the inauguration of the new Finitura e Delibera Estetica manufacturing represents yet another moment of pride. 
"This building embodies an investment that brings value to the company but also to the territory in which Ducati operates. 
"The new space will house a strategic phase of production where we focus on the attention to detail and beauty of our motorcycles so that they are perfect when they arrive to our passionate Ducatisti," said Claudio Domenicali, CEO of Ducati. 
Interestingly, the facility took less than eight months to complete with the construction work only began April this year. 
Other notable features also includes an underground rainwater storage tank that guarantees the recovery of 90 per cent of the rainwater.