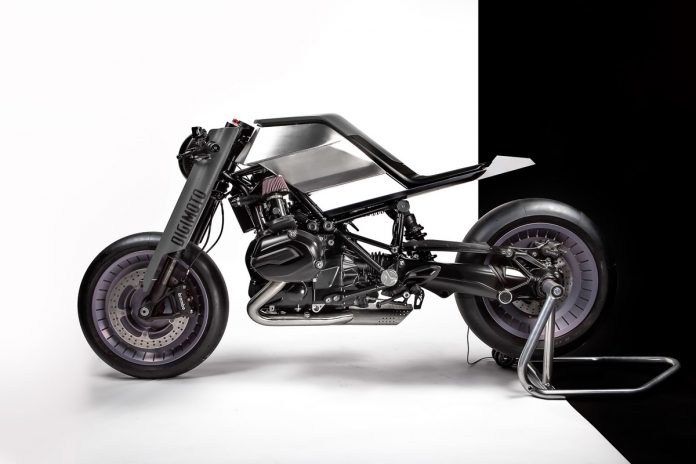 Digimoto's BMWR1200R Future Concept from Zanzotti, GRADEV. and Wunderlich.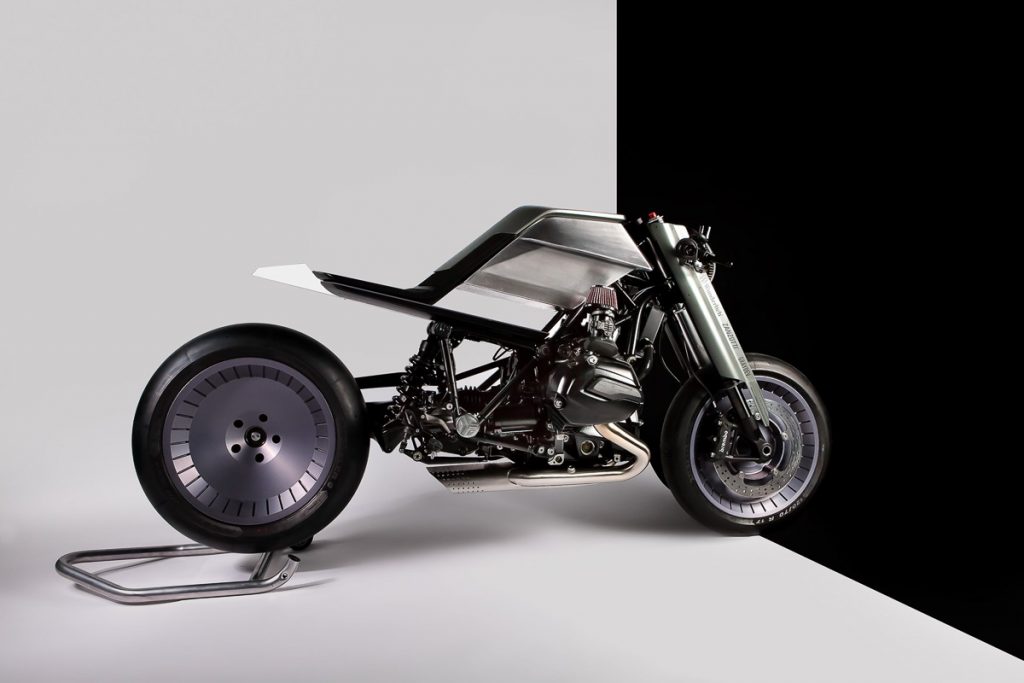 Presenting the Digimoto R1200R concept birthed by German designer Zanzotti, industrial design house GRAYDEV., and parts-maker Wunderlich. The future-inspired beast was on display at EICMA 2016 in Milan, Italy just last week.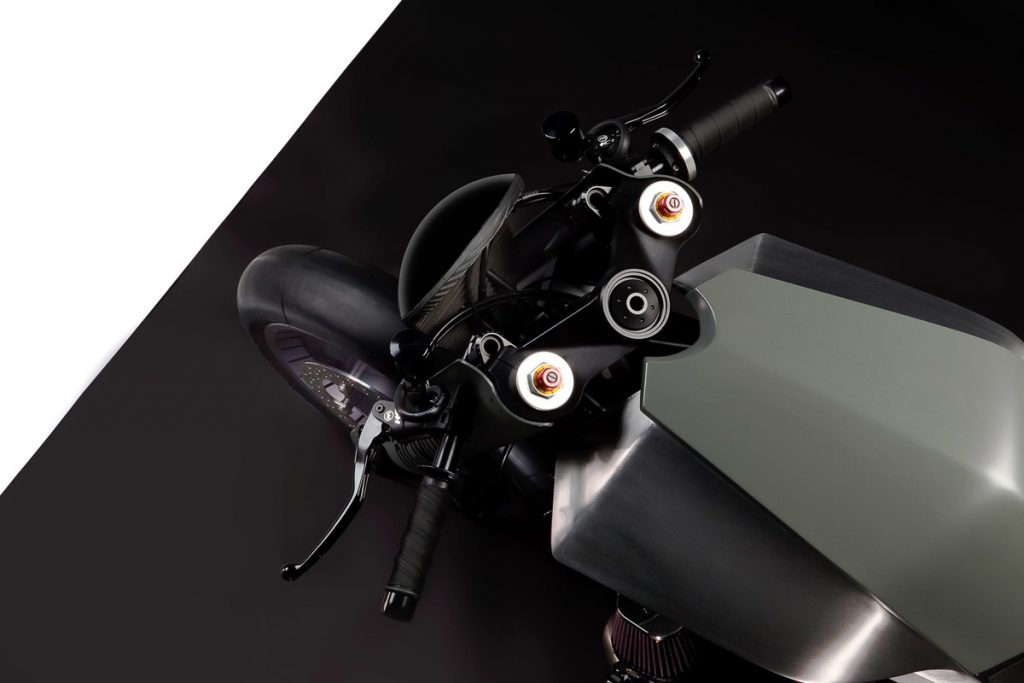 This mad and futuristic concept started out as a brand new BMW R1200R before it was taken apart and 3d scanned by these mad scientists. They stated that the bike was designed mainly with virtual reality and other futuristic techniques (as clearly seen below by the man wearing Oculus Rift goggles and other virtual reality gears) which resulted in this concept machine.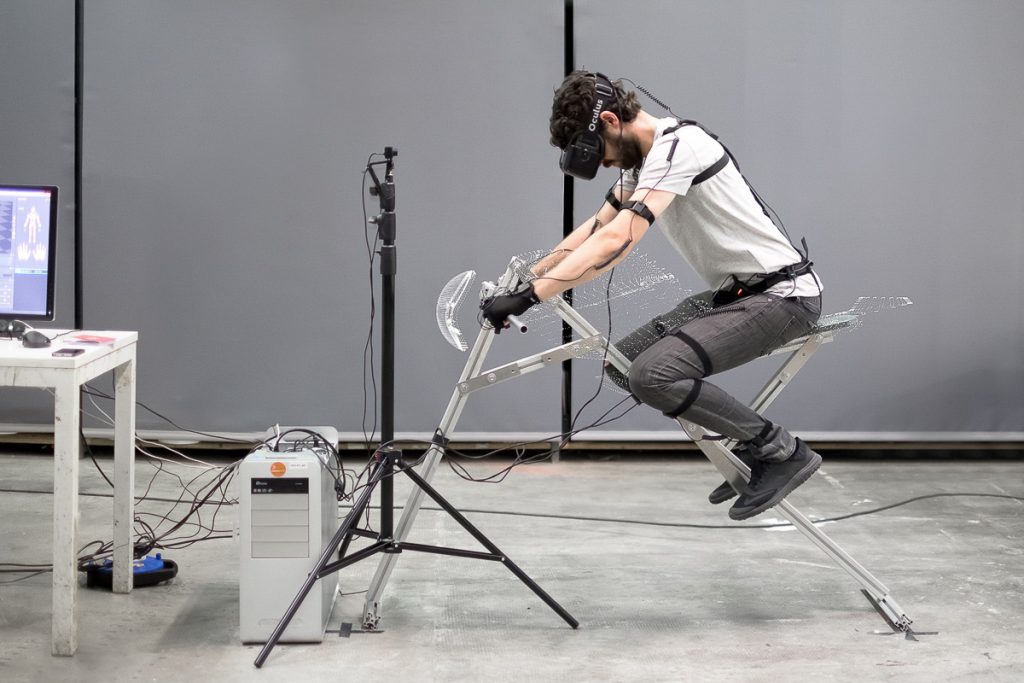 The creators of Digimoto also explained that there are all sorts of sensors and even cameras on the bike that is relayed directly to the rider's helmet shown below. This is their attempt to close the gap between man and machine to make it as seamless as possible or in their own words "drastic streamlining".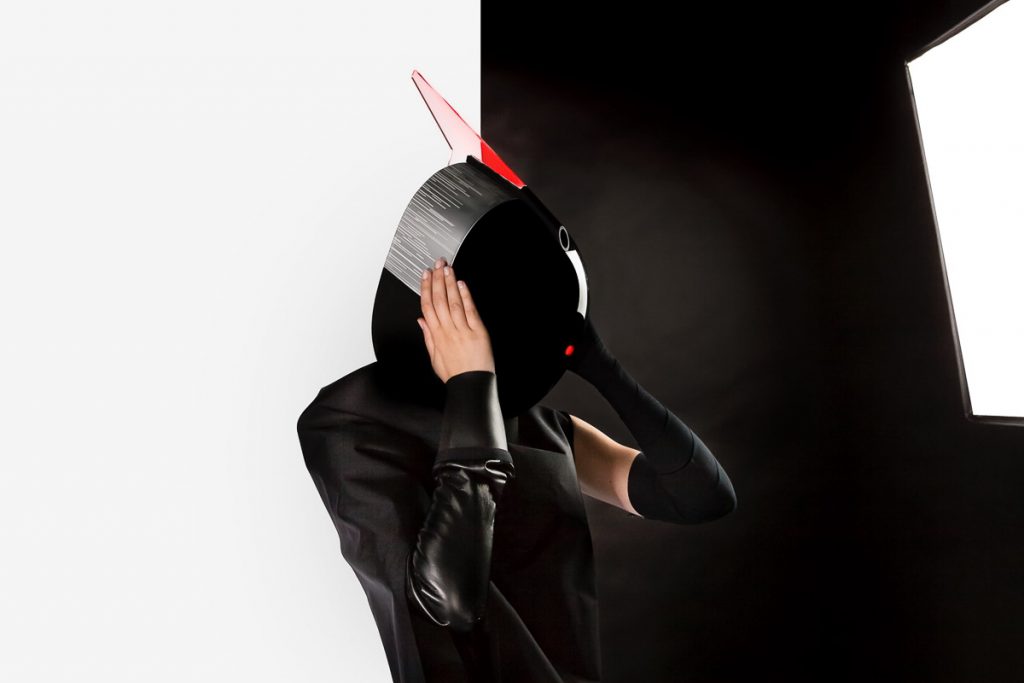 As you can see, the helmet that they've designed together with the bike looks like a very advanced and ultramodern version of a fencing helmet. One can actually see that it's more appropriate to be used for Gundam or Macross pilots fitting for all their antagonists.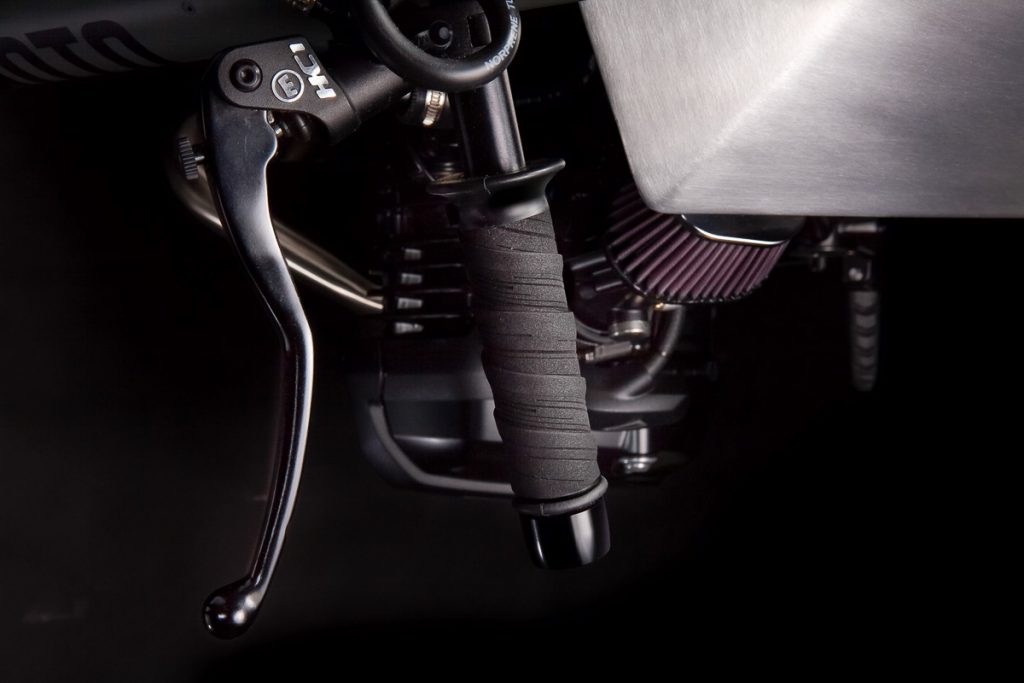 Aluminium disc disc wheels, laser cut seat and makrolon poly-carbonate brake light look simple but jaw-dropping at the same time.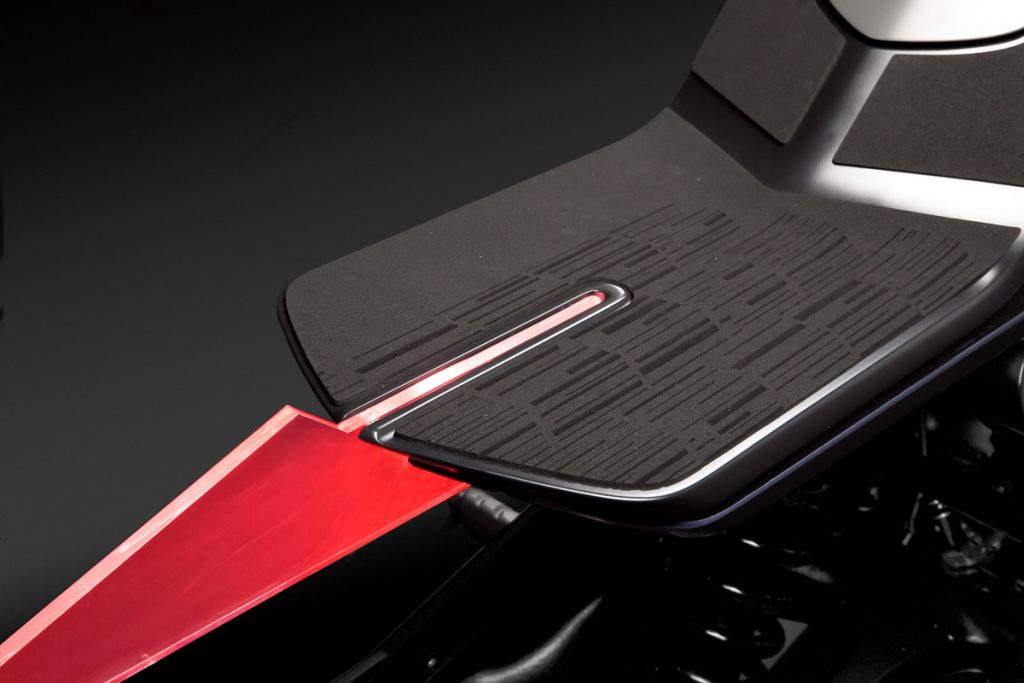 What caught our attention the most was the choice of headlight, if you can call it that. It looks like the there's a galaxy contained in the front end of the bike to illuminate the surroundings just for rider who is lucky enough to ride it.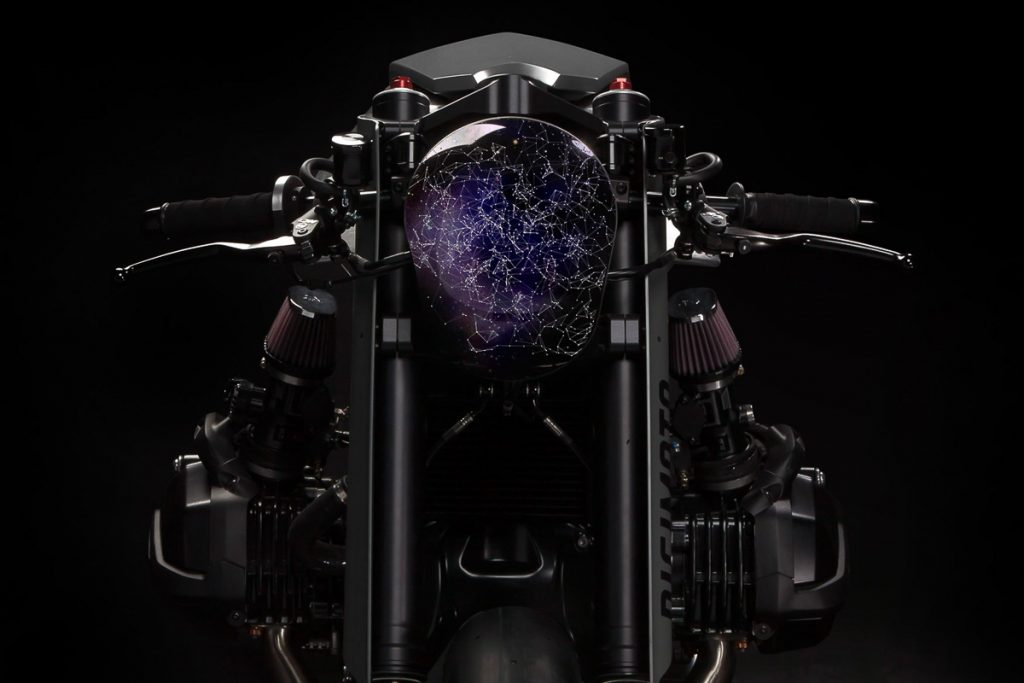 The boxer twin looks proper for the Digimoto concept. The design of the fuel tank is also very unique where there's a significant gap between the tank and the frame. Perhaps the designers wanted to incorporate some act of the levitation into the concept as well.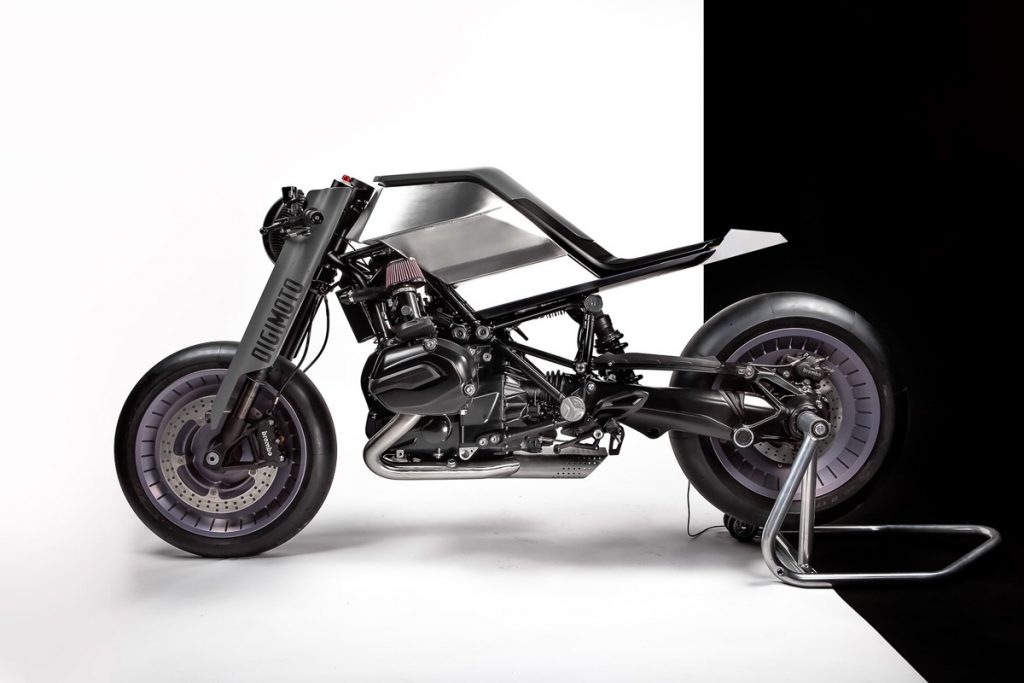 All we can say about this concept is that it's a concept that we would love to have in our own garage in the distant future. What about you?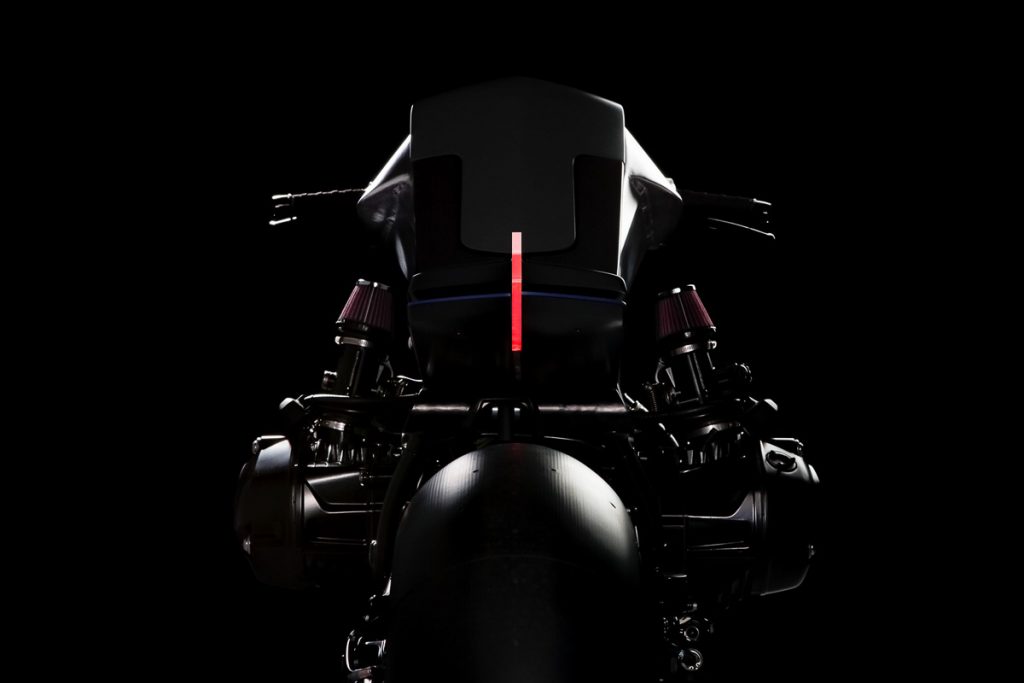 To get a sense on how the bike was designed, you can visit www.thedigimoto.com.