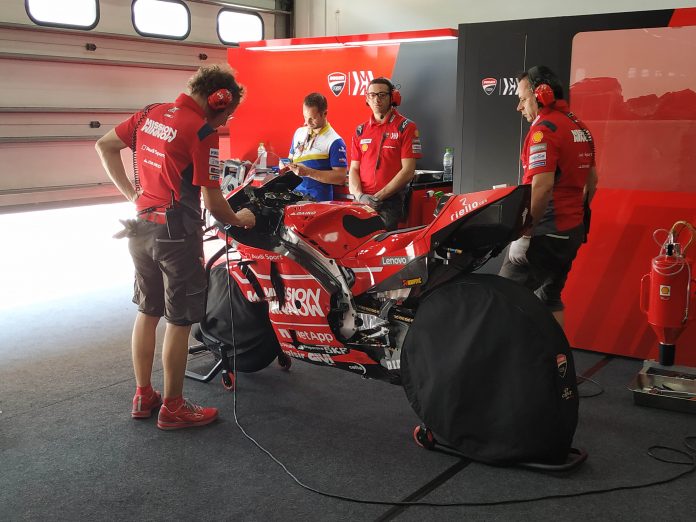 Desmo Owners Club Malaysia members were treated to a special meet and greet session during the recent Sepang Winter Test.

They saw the new Desmosedici GP19 firsthand and met with Mission Winnow Ducati riders.

The members were rewarded with the fastest ever lap record at the circuit.
Desmo Owners Club Malaysia (DOCM) members got a special treat during the MotoGP 2019 Sepang Winter Test.
The special meet and greet session was organized by Ducati Malaysia in collaboration with Shell and the Mission Winnows Ducati Team. It was held on the final day of the Sepang Pre-Season Test.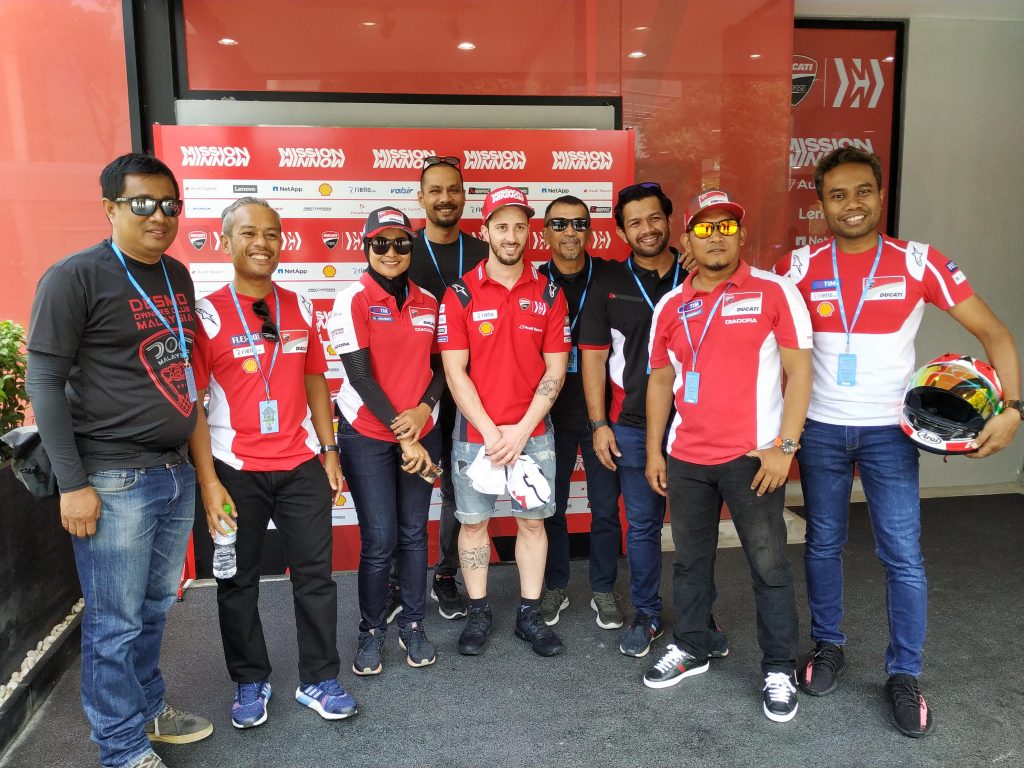 The Ducati owners were given an exclusive peek into the race operations of the team as they prepare for the new MotoGP season. They were also given a guided tour of the pits to witness the new Desmosedici GP19, firsthand.
Ducati team riders Andrea Dovizioso and Danilo Petrucci then met with the DOCM members during their break. Lucky club members were picked to attend an autograph session with the riders and team members.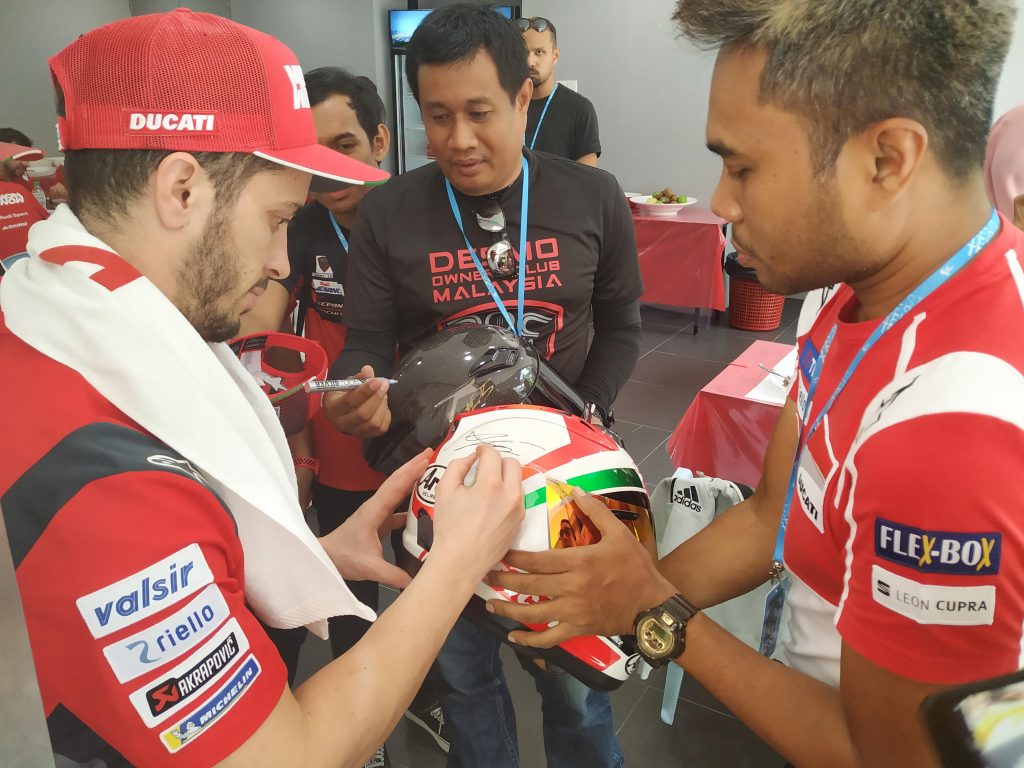 It was a thoroughly rewarding and proud day for the Italian bike owners as Danilo Petrucci recorded the fastest time on the timesheets. His time of 1m 58.239s was almost 0.6s faster than the 1m 58.830s record set by Jorge Lorenzo in last year's test. Petrucci's record means it was the fastest motorcycle to ever circulate the Sepang International Circuit.
Including Petrucci, Ducati-mounted riders were the Top 4 fastest on the final day and breaking the old record also.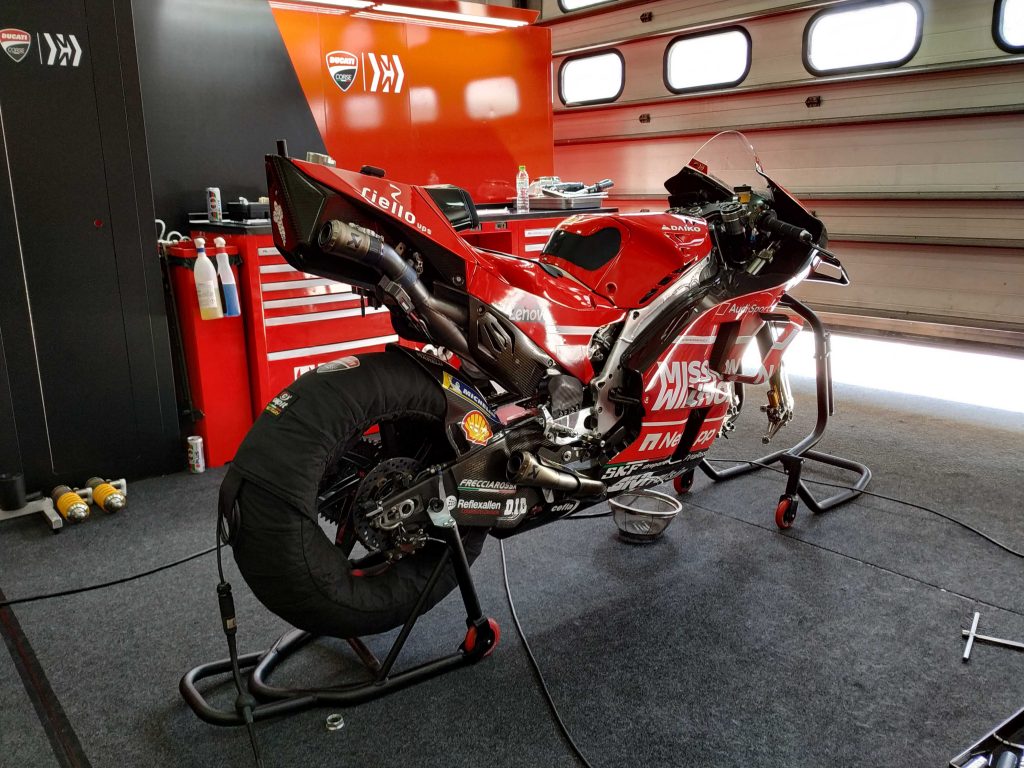 Another attraction during the session was a Panigale V4 S on display. The bike utilizes many of the technologies used in the Ducati MotoGP Desmosedici.