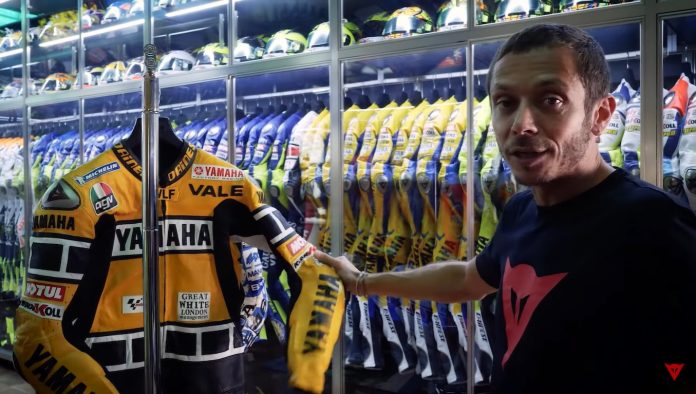 If you've ever wondered what happens to all of the racing suits, gloves, boots, and helmets that have been used and worn by nine-time MotoGP world champion, Valentino Rossi, Dainese is here to let you know. Hidden away from the public, they've posted a four-series video on YouTube showcasing Valentino Rossi's 'secret room'.
So, what's inside this secret room? How about all of the Dainese racing gears that Valentino Rossi have used throughout his racing career? From the very first suit he wore back in from 1993 (27 years ago) right down to the high-tech ones he wears today, it's a walk down memory lane for Rossi and his fans as well as the progression and development of Dainese's racing suits over the years.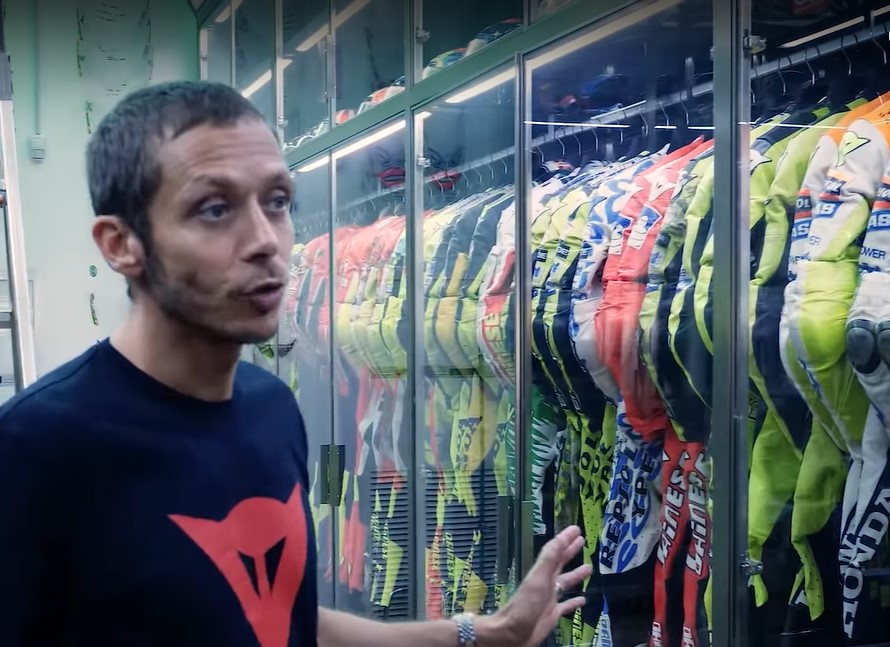 Even during his early days of racing, Valentino Rossi praised how lightweight and quick the company developed into updating their racing gear offerings throughout his career. From the move towards boots tuck within the suit to the introduction of modern airbags, safety in racing has come a long way and Rossi was there at every stage of development for Dainese.
There are four episodes related to Dainese and Rossi's secret room filled with hundreds of his racing gears and so far, only three episodes have aired on YouTube. If you're a Rossi fan, these videos should be a special one for you as Rossi himself showcased and explained all his favourite ones, including some special items he wore in the past. In short, it's awesome AF.
Train with Valentino Rossi at Dainese Riding Masters MotoGP Class!