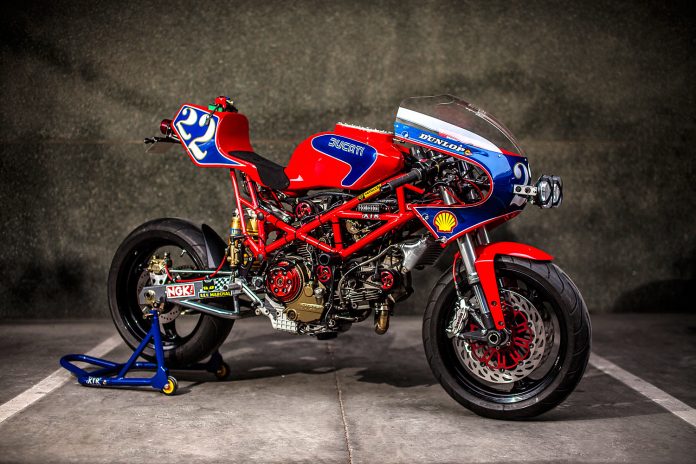 Looks like we've been bitten by the custom bike bug and it is hitting us HARD. Our thirst for beautiful custom bikes led us to this beauty all the way from Spain. This stunning monstrosity was brought to life by Ducati expert and custom bike builder, Pepo Rosell from XTR Pepo. The custom shop is based in the capital of Spain.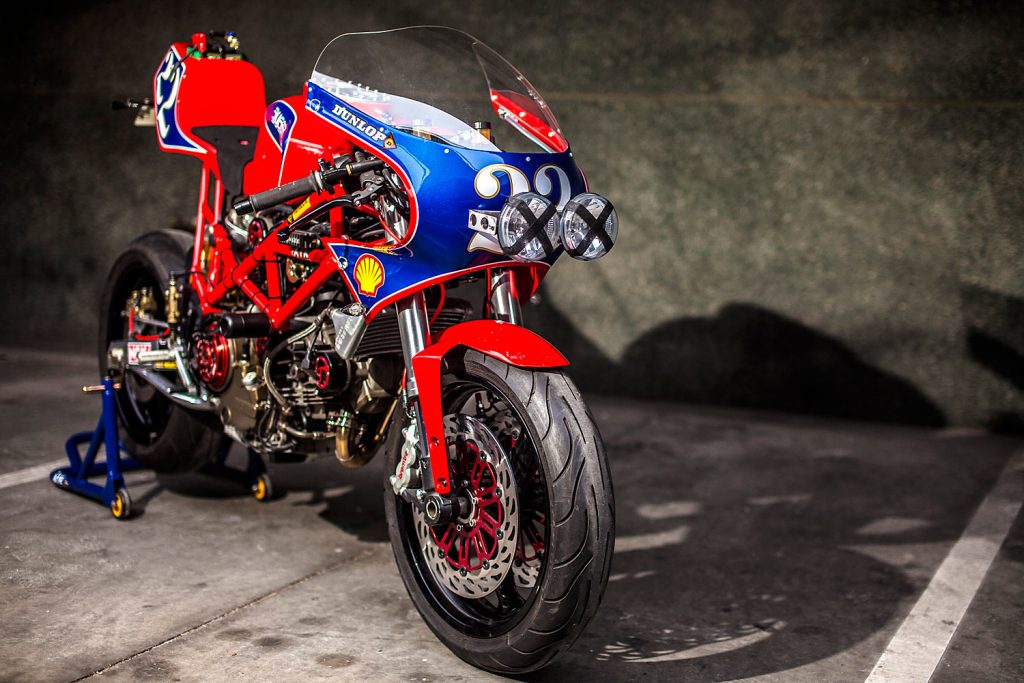 The French-born used to be a fish biologist and once owned a different custom shop named 'Radical Ducati'. After a one-year hiatus, he opened up his current shop called 'XTR Pepo'. With the current shop, he now caters to a number of different bikes and owners who are looking for that special personal touch to their beloved machines.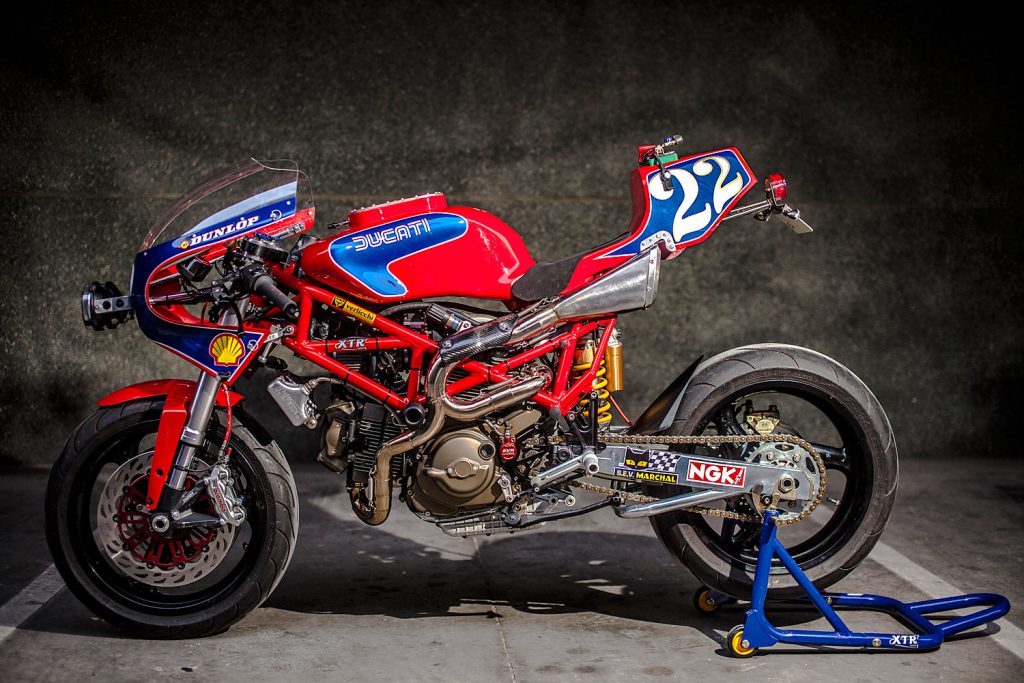 Even though he has given himself more freedom, he turned once again to Ducati to create his greatest masterpiece yet to promote his new custom shop. After obtaining the donor bike from a previous customer, he started the project with only visions in his head on how the bike should turn out. No sketches, no master plans, none of that.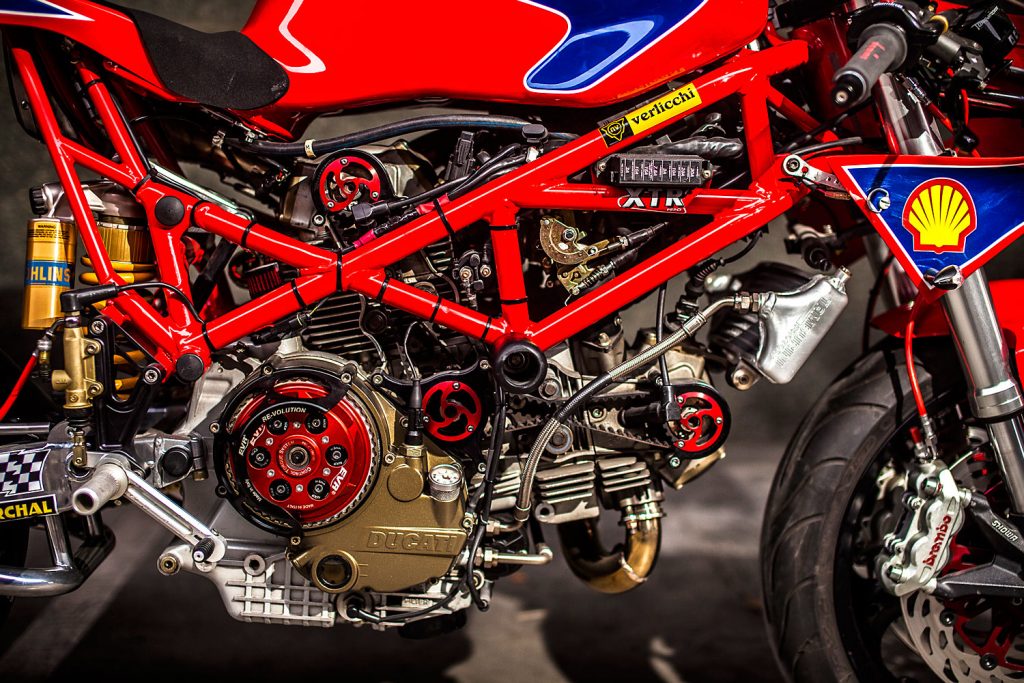 First, the Monster was stripped down and the engine went through a major overhaul. Fitted with new bearings, port work and a new flywheel for higher power band, Pepo then added an open clutch and belt covers for that extra spine-tingling sensation.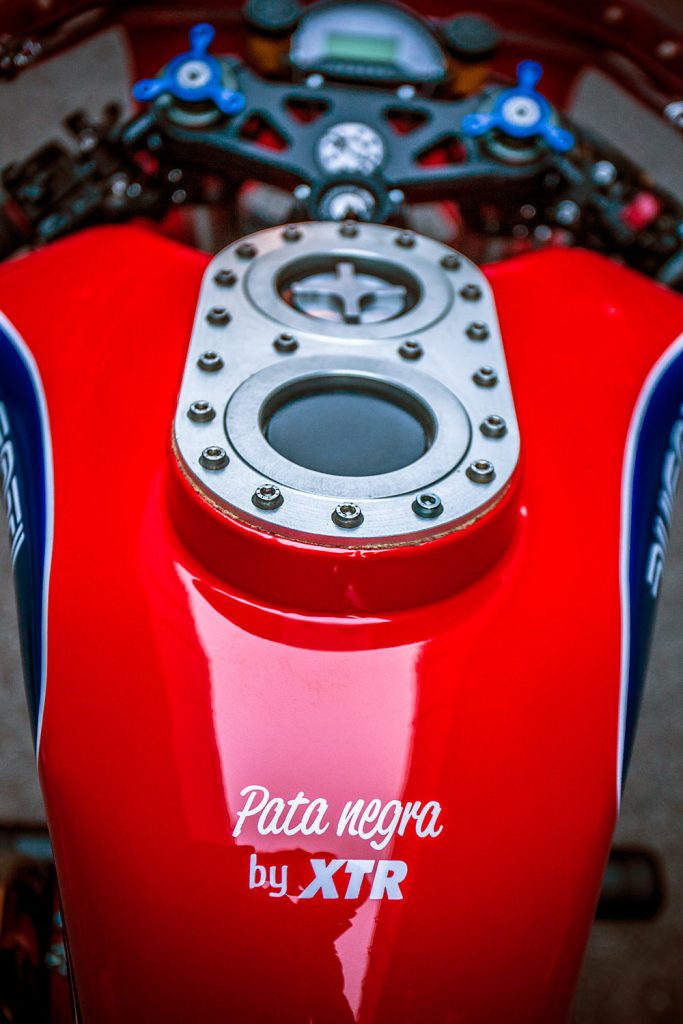 The fuel tank was swapped with a tank from the Ducati 749 for a slimmer profile. With endurance races as the main source of inspiration, Pepo then added a quick-fill fuel cap and lights similar to the ones found on the old 750 Ducati F1 factory race bikes. A solo seat was added after some modifications were made to the rear sub-frame together with a wicked-looking exhaust.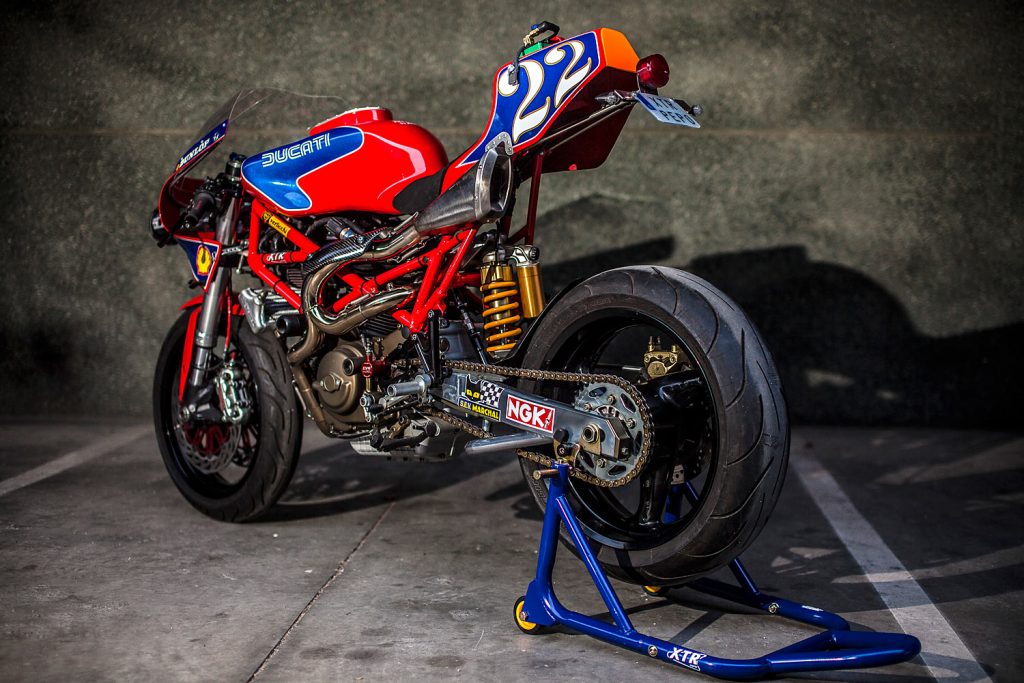 The bike was then fitted with a front fork taken from the Monster S4RS and a fully-adjustable Ohlin shock absorber took care of the back end.  Electronics proved to be quite a challenge when Pepo tried to install the Aviacompositi dashboard together with a Mycrotech ECU but Pepo being the Ducati expert that he is, it was nothing but a minor setback.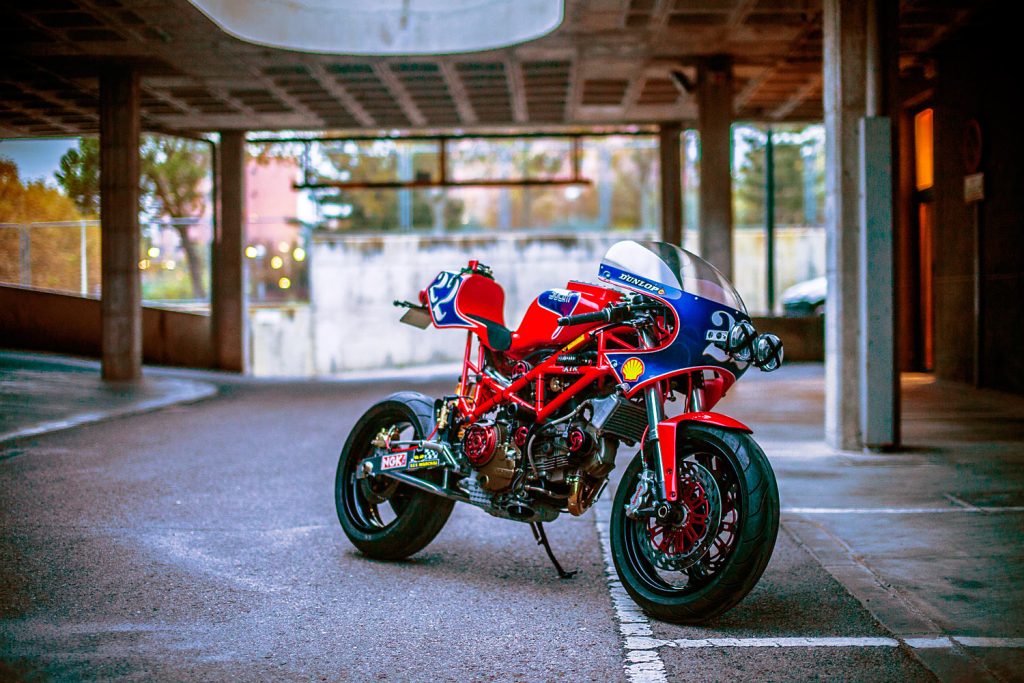 The end result? Glorious, glorious beauty. The boys over at XTR Pepo came up with something so unique and so gorgeous, it's hard to get our eyes off of it. With its bright red and blue paintjob together will all the race-inspired stickers, it is as radical as it looks. This is a perfect example for a bedroom wall poster to stir any soul and rock any motorcycle enthusiast's boat. Like the great Steve Irwin used to say, "What a beauty!"
To know more XTR Pepo, you can visit their Facebook page or Instagram.
PHOTO SOURCE: Pipe Burn