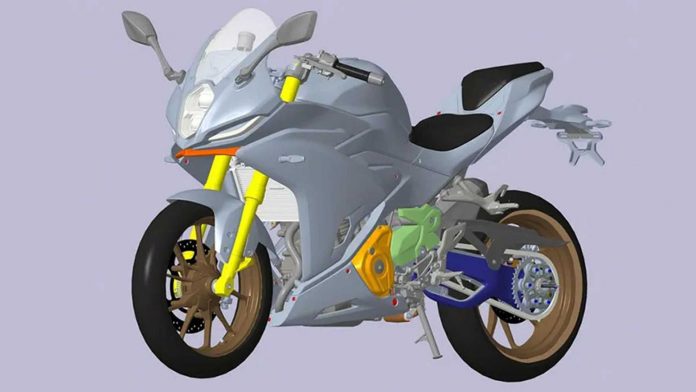 Patents surfacing online indicates a possible new twin-cylinder Benelli 402R sport model to battle against the Kawasaki Ninja 400.
Design drawing patents filed recently in China shows a possible new Benelli 402R in the works.

Crucially, it features a 400cc parallel-twin heart, sharp styling, and sporty hardware to match.

Other noteworthy traits include a single-sided swingarm setup plus upsidedown front fork.

Clearly, this will go up against the Kawasaki Ninja 400 should it make production.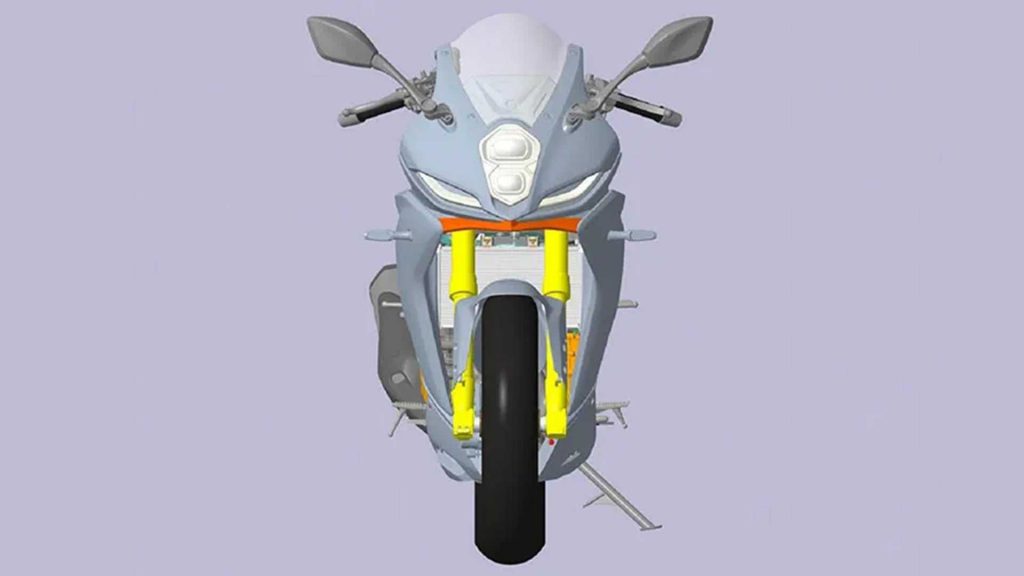 It seems that QJMotor are poised to introduce a new Benelli 402R model based on these recently surfaced design patents the firm filed in China.
At the very least, these patents suggests that the firm is preparing a new 400cc sport for the Italian brand under its ownership. Indeed, this will mark a substantial upgrade for the existing Benelli 302R considering that the QJMotor brand already has the SRK 400 RR in its line up.
Surely, a Benelli-badged parallel-twin 400cc sport offering would leverage that existing platform, but these patent drawings also indicate key design differences.
Maintaining the Benelli sport styling here is the Suzuki GSX-R-inspired central headlight cluster whilst the side-mounted running lights mirror to what's seen in Yamaha's YZF-R designs. Though the 302R sports a dual-sided swingarm assembly, these patents show a single-sided unit, which likely adds a more 'Italian' flair.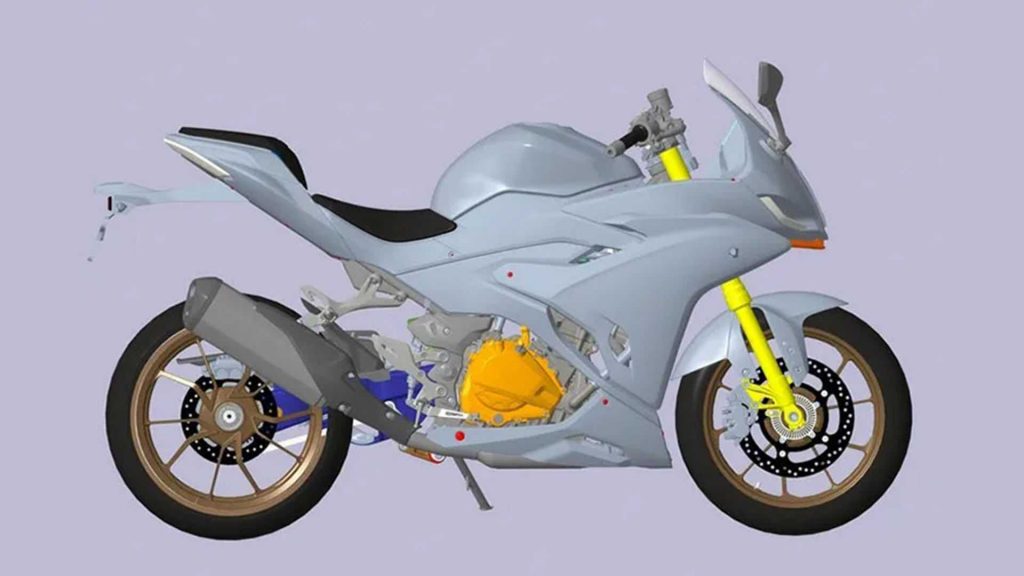 What's evidently clear though is this purported Benelli 402R having the Kawasaki Ninja 400 in its crosshair, especially with its proposed 400cc parallel-twin powertrain package. It even edges the Kawasaki through its adoption of inverted (upsidedown) forks as seen in the drawings. Other key traits include the four-pot brakes present up front.
QJMotor hasn't acknowledged anything officially just yet, but the fact that these patents were filed indicates its serious intent. Perhaps we may not have long to wait and see this purported Benelli 402R model to materialise and slot above – or even replace – its existing 302R sport model.