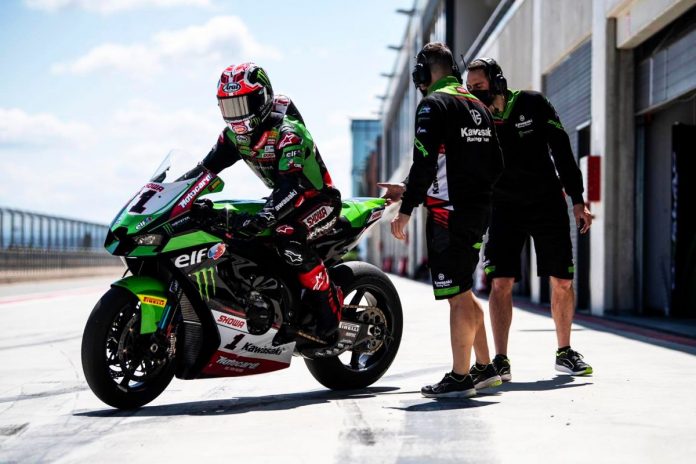 Jonathan Rea will continue to race at the WorldSBK in 2023.
Rea is set to continue racing at the WorldSBK for the 2023 season.
Kawasaki is likely to renew Rea's contract for the new season. 
However, it remains to be seen whether the six-time WorldSBK champion will continue to race with team Kawasaki for the 2023 season.
Despite tailing behind Alvaro Bautista in the 2022 championship standing with a 36 point gap, the KRT rider remains a serious title challenger.
Although Rea took five race win so far with Kawasaki this season – just one shy of Bautista – his future with the team is still in doubt.
While there are ongoing rumours that he is being courted by Ducati, staying put at Kawasaki is probably the best option for the 35-year-old riderr.
"One thing for sure is that I'm not going to stay at home and watch the races; my manager is coming here this weekend and he'll understand everything.
"Then, in the next days or weeks, there'll be communication. It's exciting times but I'll be on the grid next year in WorldSBK and I can't wait!"