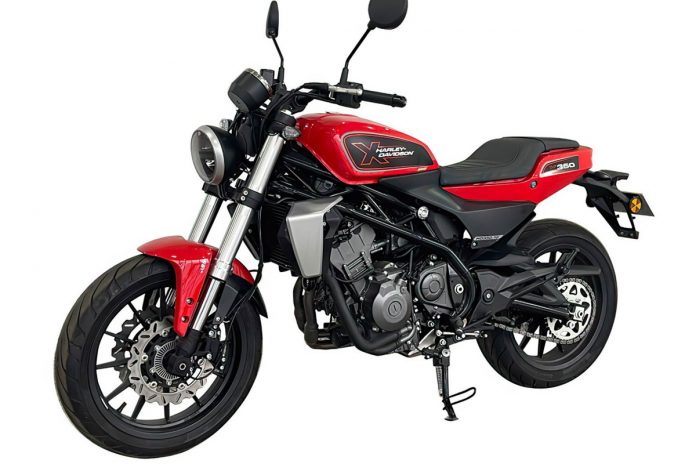 Harley-Davidson first announced its partnership with China-based Qianjiang Group back in 2019 as part of a plan to expand its range to smaller-capacity motorcycles.
Harley-Davidson to roll out the Chinese-made X350 and X500 in Asia soon. 
The smaller capacity Harley-Davidson will be built by Zhejiang Jisheng Motor Vehicle Co. Ltd. 
Back then, the small Harley was referred to as the 338R, further confirmed by a leaked photo that revealed the side profile of the motorcycle. 
However, the latest type-approval filed in China has revealed that not just one but two bikes have been approved for sale in the country with the name X350 and X500. 
Accompanying the type-approval document is two photos that showcase the X350 and X500. 
Firstly the X350 looks identical to the early sketches Harley showed back in 2019, mainly the flat-track-inspired bodywork.
According to reports, the upcoming X350 shared most of its components from QJMotor's SRK350 and Benelli's 302S, including the same 353cc parallel-twin engine. 
That said, the document revealed that the X350 makes a good 36hp but tips the scale at 195kg, making it a pretty heavy bike.
In addition, the X350 is also fitted with the same rubber as the 302S, 120/70-17 at the front and 160/60-17 at the rear.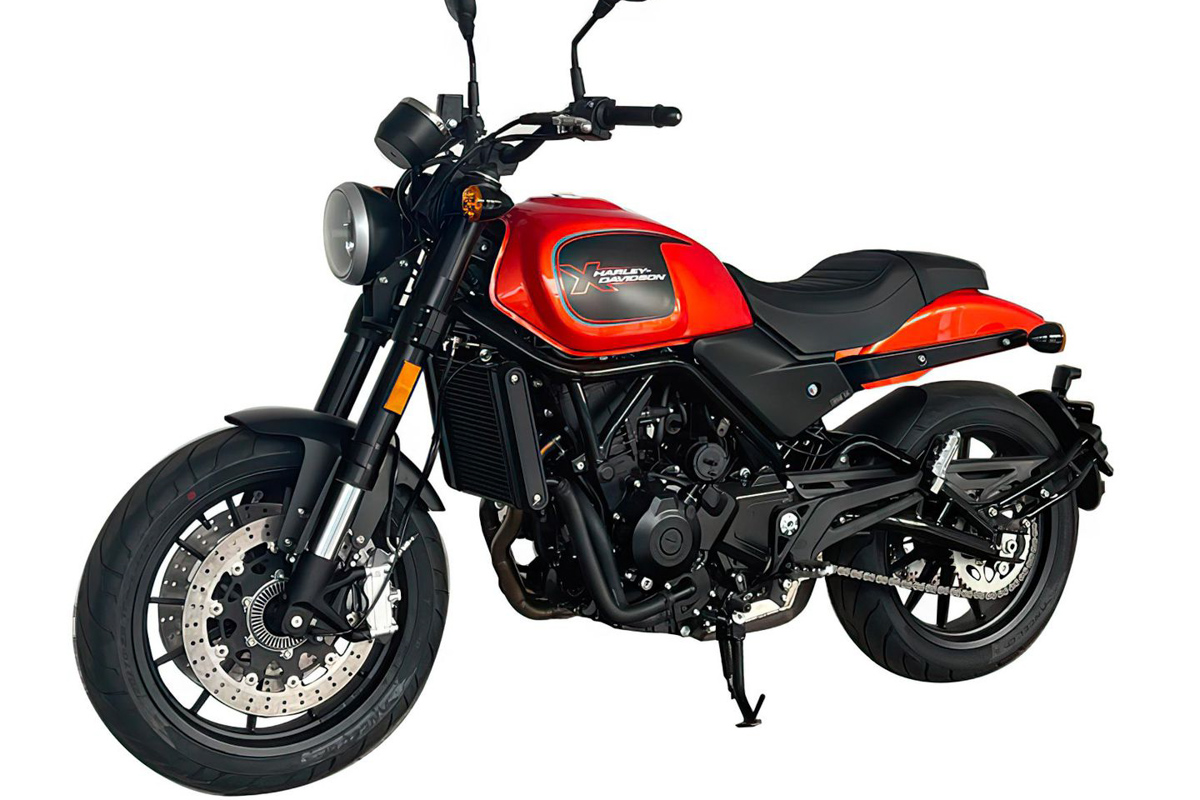 Meanwhile, the X500 features the same frame and engine as Benelli's Leoncino 500. The X500 makes 47hp and weighs in at 206kg.
Despite being fitted with the same front and rear wheels as the X350, the larger bike features radial-mount callipers and a bigger brake disc similar to the Leoncino 500.
For your information, both of these bikes will be made by Zhejiang Jisheng Motor Vehicle Co. Ltd, a joint venture company set up by Harley-Davidson and Qianjiang in China.