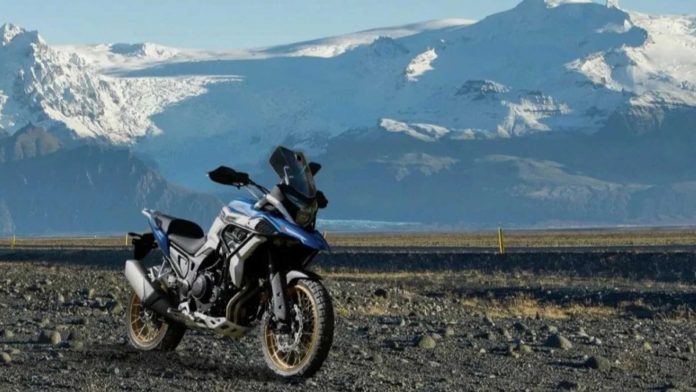 If there is one thing that Chinese bike makers have a reputation is, it is for being copy cats of great designs.
And that has been proven true once again by a Chinese motorcycle company called Colove, and its latest model called the Excelle 525X .
Truly, this is the Excelle and not a BMW F850GS, we kid you not! This is real. Check out the Youtube video below from a Youtuber called AutoWin.
The headlight (shown further below) may not be like a BMW, but it does look like it was inspired by Honda's CBX models.
The design of the tank, the beak and the golden tubeless wire-some rims are curiously similar to the BMW.
But unlike the BMW on which it has obviously stolen its design from, the Excelle 525X supposedly costs a third of the asking price of the BMW.
The Excelle 525X relies on a 493.9cc engine that puts out 53.8PS at 9000rpm and 48Nm at 6500rpm. The engine is mated to a 6-speed gearbox that features a slipper clutch. A quick search on the internet reveals very little about where this engine originates from, or anything about the Excelle at all. A quick visit to the website of the Chinese bike maker shows that the website has been down for a while.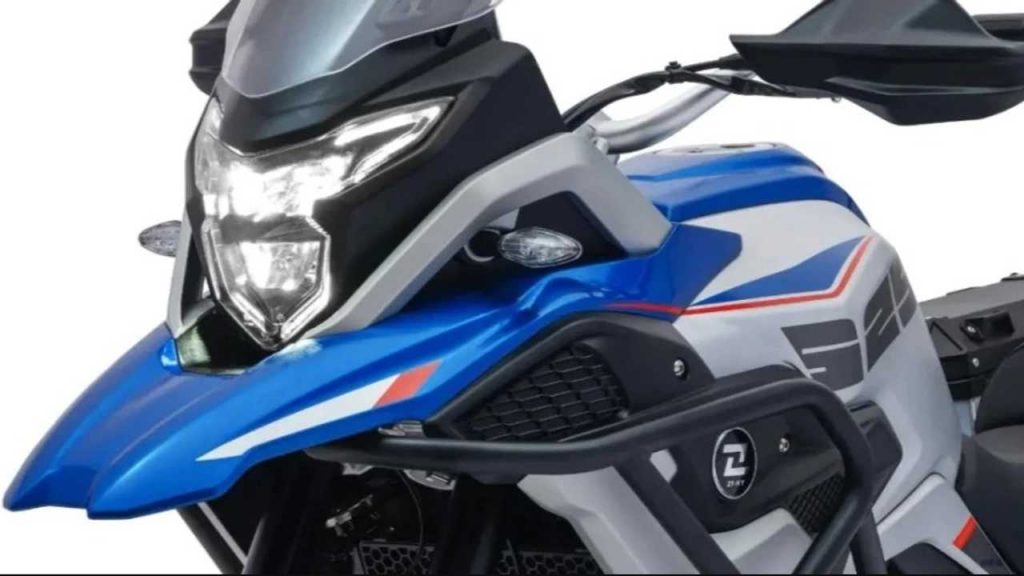 But if there is one thing that is impressive about the curious Chinese brand that has very little digital presence is that it comes with an impressive underpinnings.
It offers an adjustable KYB upside down fork with 195mm travel while the rear monoshock offers 200mm travel.
When compared to the bike it has based its design on, the BMW F850GS, the German bike costs more and even has inferior suspension made up of a non-adjustable fork, but with a fully adjustable mono shock.
As for the brakes, the Excelle uses Kailing callipers that grip on dual petal discs at the front and a single disc at the rear. There is no further information available about braking duties.
In terms of electronics, the Chinese manufacturer has loaded the 525X with an adaptive LED headlight, dual on-board chargers and a smartphone compatible instrument console.
Price starts from RM25,880 for the base model while the top end model that apparently features a single-sided swing arm costs about RM28,000 before Malaysian taxes.
There is no further information available regarding the Colove Excelle 525X, neither are there more photos.