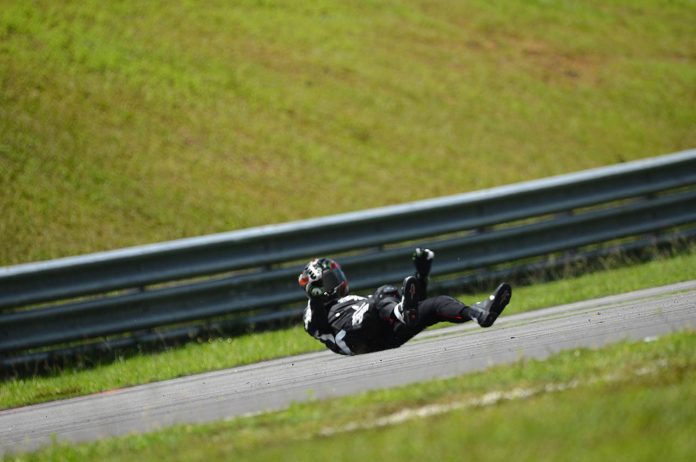 Our editor falls at turn two of the Sepang International Circuit.
Result of a combination of too much speed and too much throttle.
He walks away unharmed thanks to top of the line helmet and quality leathers.
BMW S1000RR escapes unharmed too, except for a few scratches and such.
The worst hurt is editor's ego.
So it has happened. As I write this, the muscle and tissues in my left elbow are sending neurocell-sized nuggets of information back to my brain telling it that something is not right somewhere. I feel the soreness every time I move it.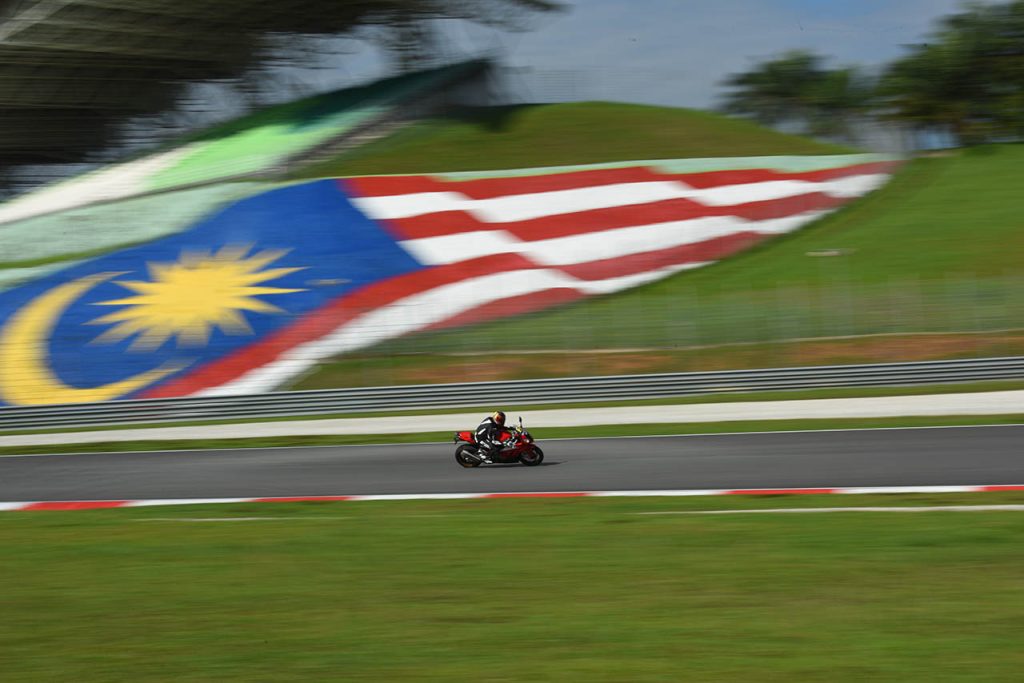 My left shoulder also has a sore point that irritates every time I lie down. My right shoulder, which has just recently fully healed after dislocating it a few months ago, has been aggravated again and I wish I could just unplug it, store it away in the closet to let it heal and plonk it back in place once it is better.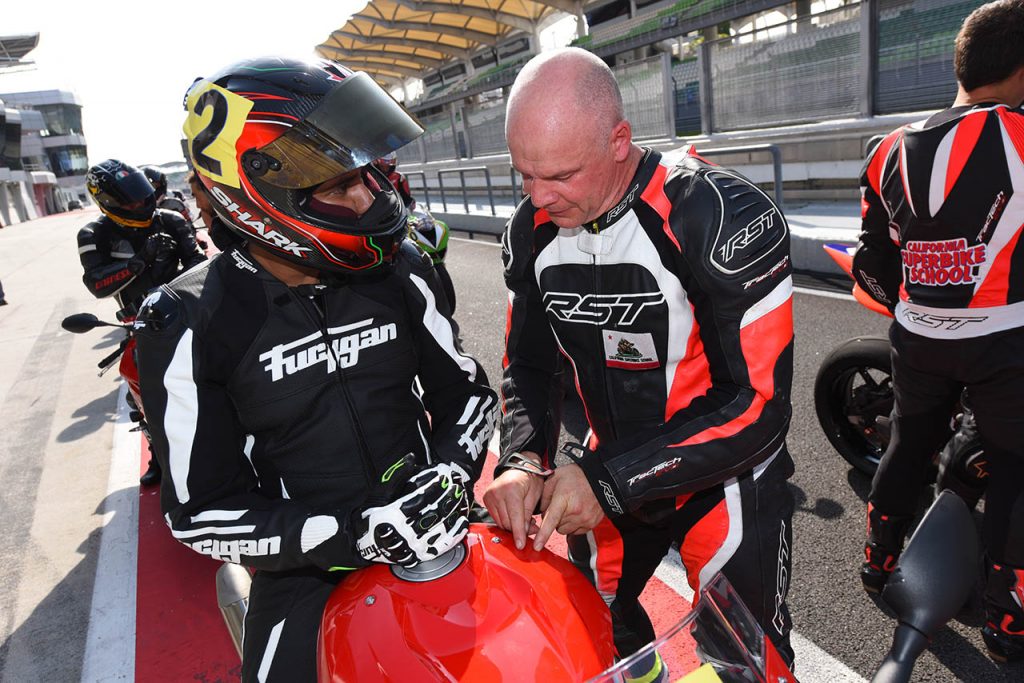 My head though feels the same way it felt when I got into a fight with a guy twice my size and got a fistful of anger on the left temple. I don't remember much about what happened after that, but if you have ever got into a fight you had no chance of winning but stupidly wanted to anyway, perhaps then you would know how my head feels.
That is a quick summary of how my body feels after my first ever superbike crash at the Sepang International Circuit.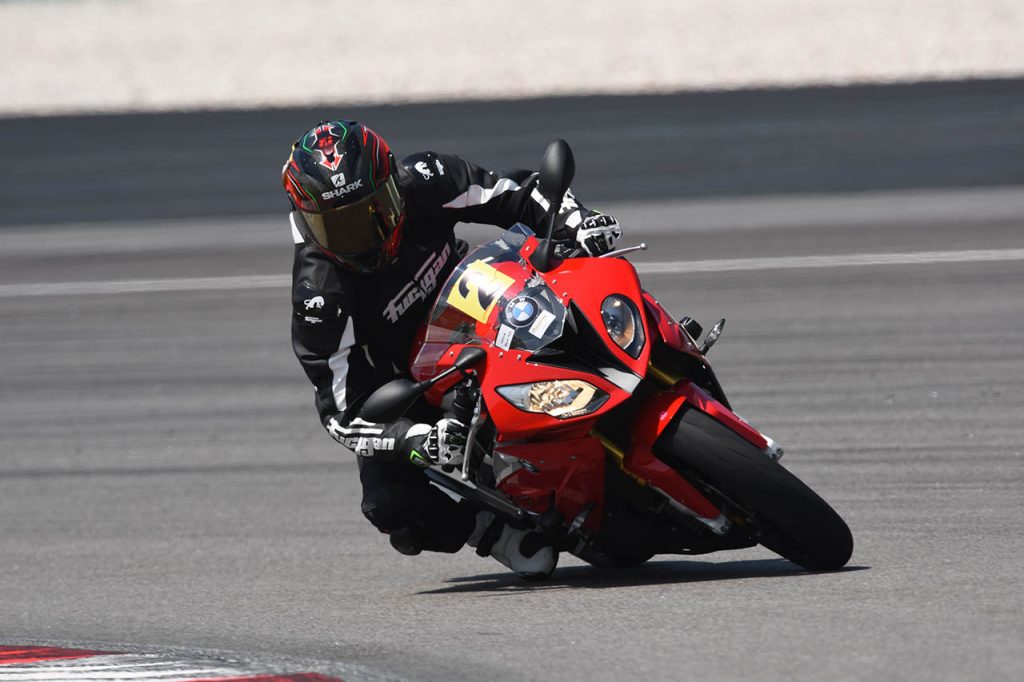 I have crashed on bikes before and have suffered the customary road rash, cuts, bruises, and all that jazz. But crash on a superbike in a controlled environment with tens of other, more experienced bikers looking you on? Nah, never done that before. It was embarrassing, painful, and it hit my ego right where it hurt most.
But I am glad that it happened the way it did.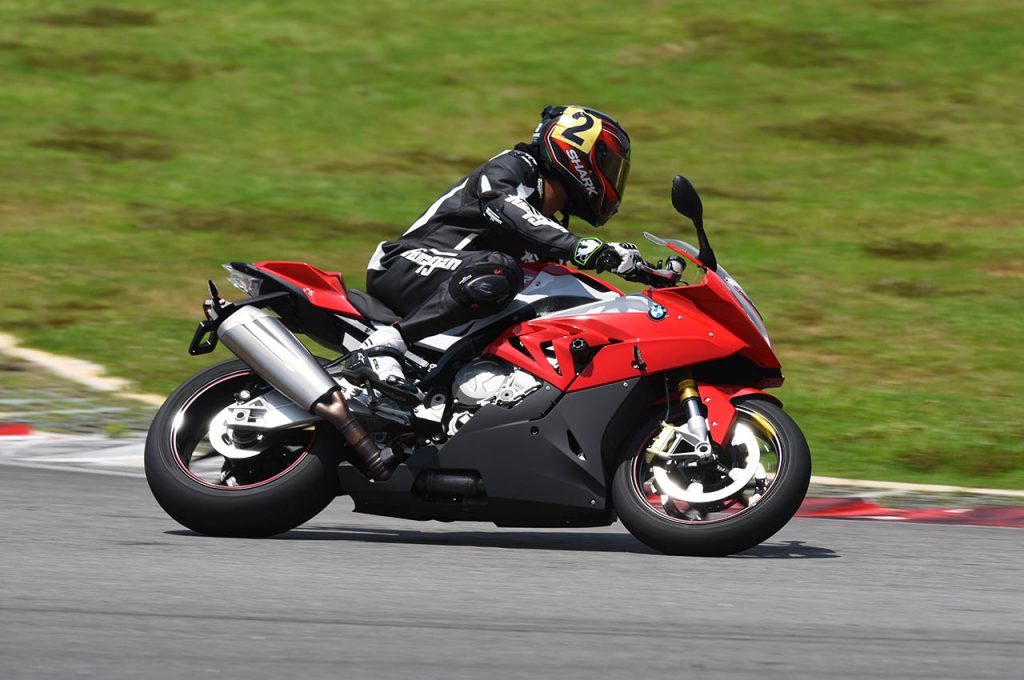 See, there is one cold hard fact about motorcycling – if you decide that you are going to ride a motorcycle, there is a contract which you subconsciously sign – that you accept the fact that you will crash. It is not a matter of if you will crash, it is a matter of when and how hard you crash. And so my time had come to pay dues to that contract.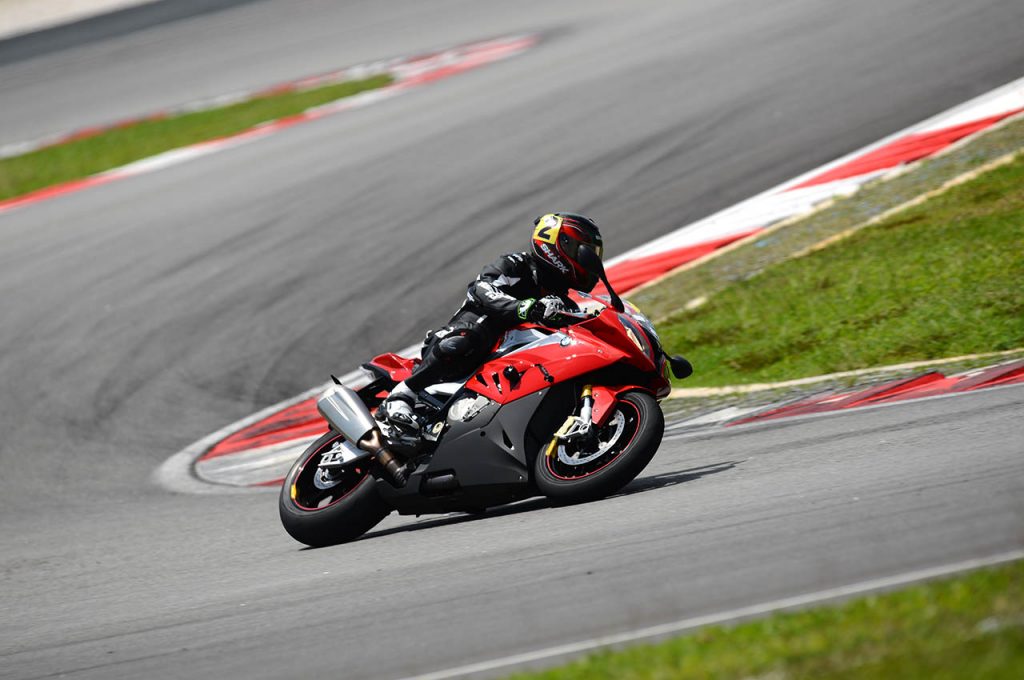 So what happened? Lets start from the top, I was attending the world famous California Superbike School (read about my experience at the best riding school here) which aims to teach bikers correct riding techniques and lets you explore the limits of a motorcycle in a safe environment like Sepang Circuit. Of course they let you do the speeds you normally would on a circuit like Sepang, but they insist on top notch safety so that means only the best riding gear is allowed and every thing that can make it safer has been put in place already – like only being allowed to use four gears instead of the full six to limit your speed. And riding marshals, who are light years faster than CSS students, just to keep your on track behaviour in check.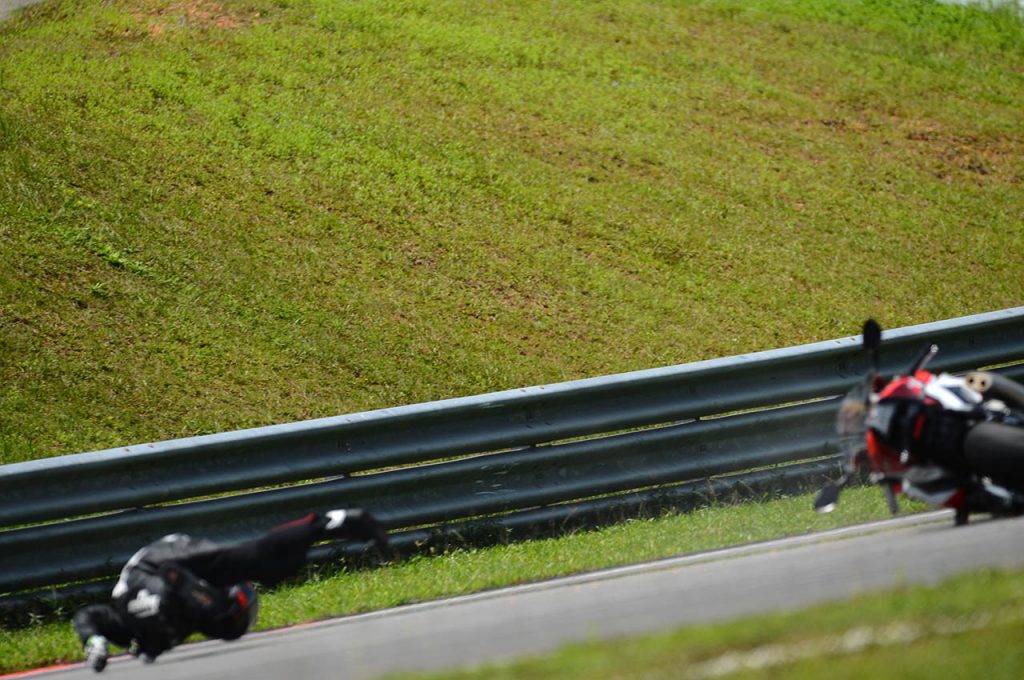 But I didn't crash at 200km/h with the bike exploding into pieces and me sliding gracefully away into the gravel trap ala Iannone. None of that cool stuff.
It was day two of training at the CSS and they had just thought correct sitting techniques and how to take the perfect corner. And then we were sent out to practise.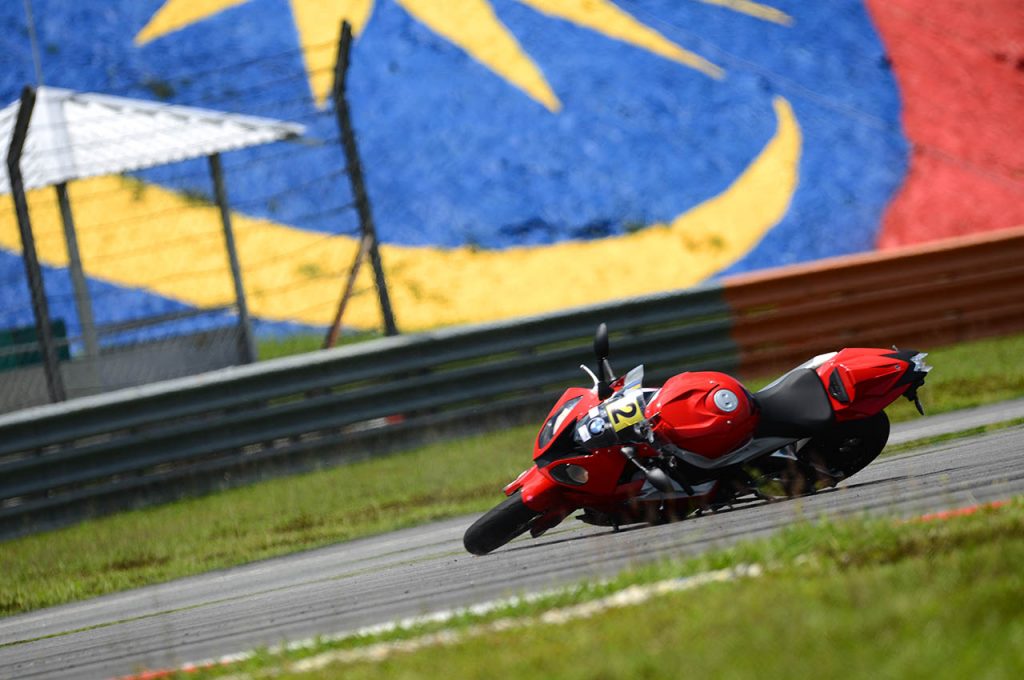 So here I was at full gallop down the main straight, my thighs gripping the tank of the BMW S1000RRR that BMW Motorrad Malaysia, the sponsor of the CSS, had loaned me. It is one of the most advanced bikes ever to be made, featuring electronics that are able to decide how much traction you have, how much brake force is applied, and even tells you you your lean angle so you can see how far away you are from Marquez's 68 degrees. It is engineering perfection on two wheels.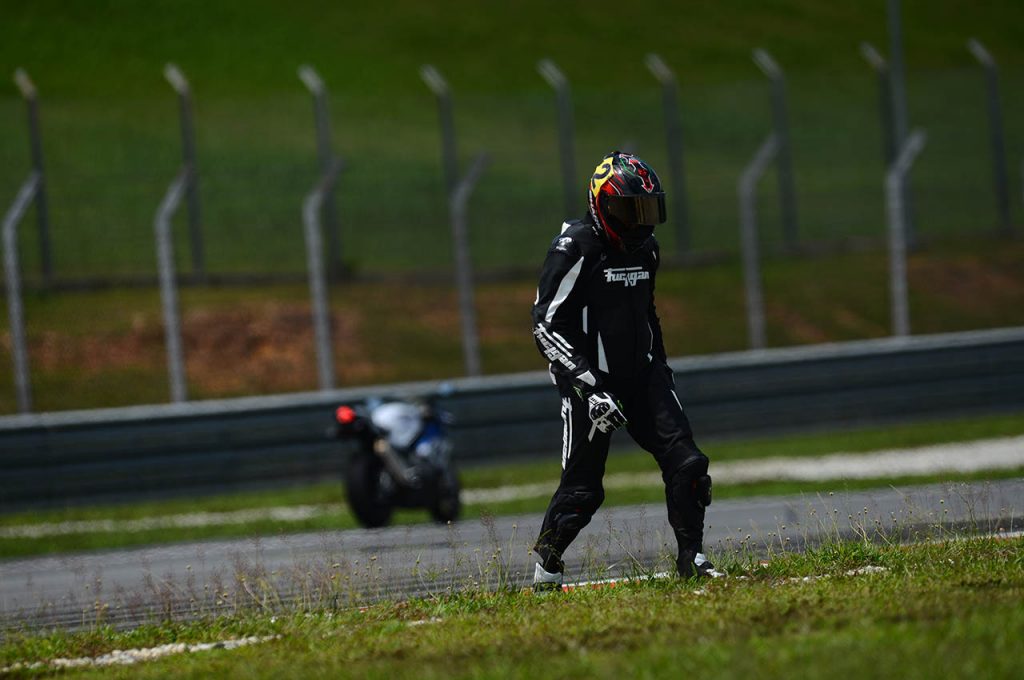 Moving on, the school apparently doesn't like you knowing how fast you are riding so had blacked out the speedometer with tape. And then came the braking point so I squeezed hard on the brakes for turn one. Felt the front grip with zero drama, leaned the bike down for the corner, smooth on the throttle as I felt the edge of my shoe just scrape the tarmac. I let it continue scrapping since it had sliders on it already. Then I picked up the bike and pointed it towards the entry of turn two.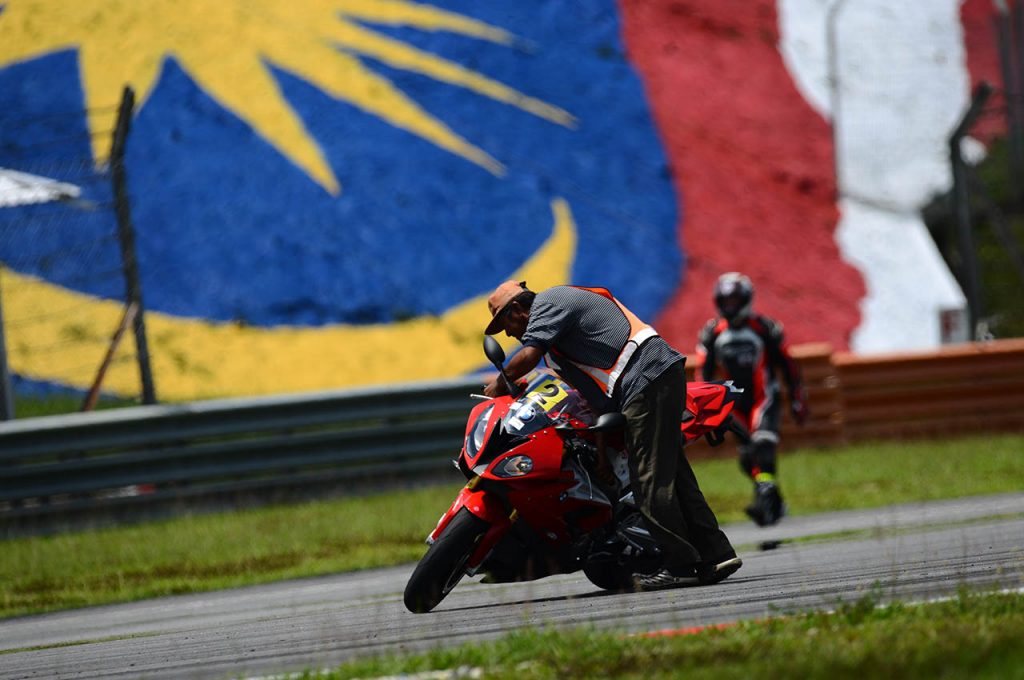 One of the main learnings from the CSS is that you cannot force a bike to do two things at once. You either take a corner with very little but consistent throttle input, or you get on the throttle when the bike is already upright. You cannot take a corner and get on the throttle at the same time. But that's what I did.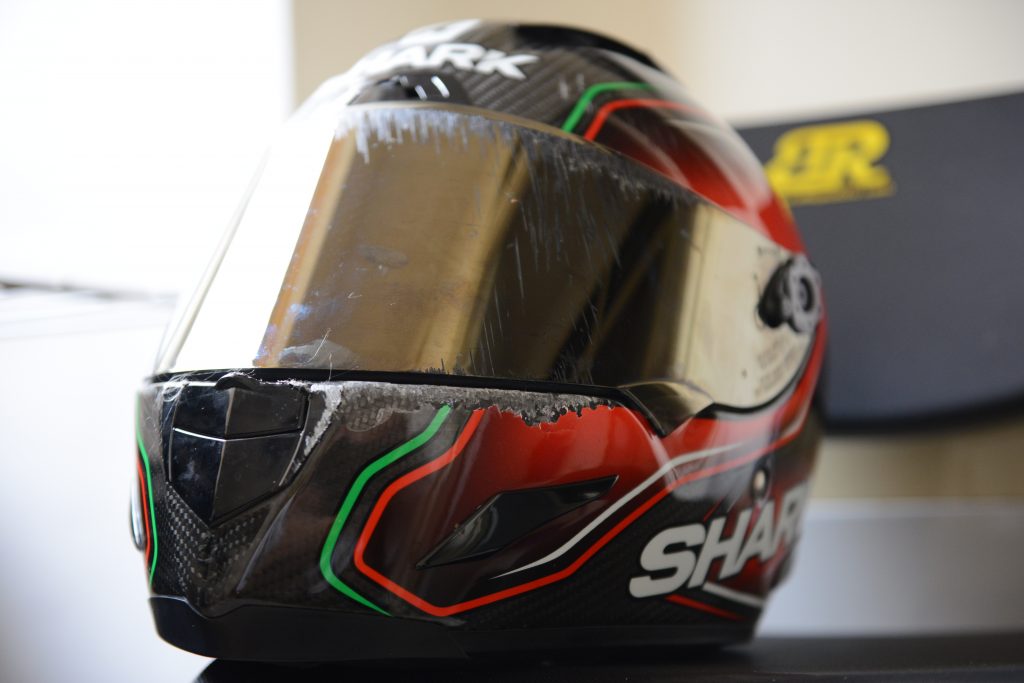 The bike was already at a beautiful angle, the onboard computer displayed 51 degree lean angle. It's not much but I was feeling quite proud of myself with that angle, and just when I thought I had felt the rear tuck in to grip right at the apex, I got on the throttle and – BANG! My helmet met the tarmac hard as the front tyre washed away, pulling the bike away from under me, forcing me into a helpless barrel roll down turn two.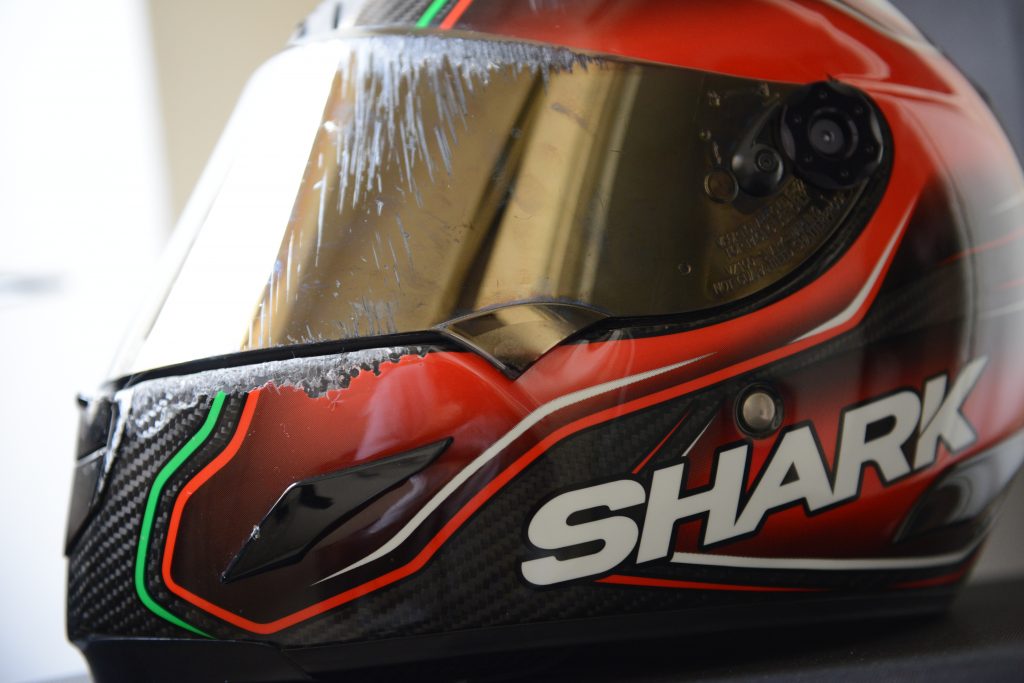 My body did a quick diagnostics check and my mind was still trying to register what had just happened. There was no bike behind me as the school ensures there's plenty of space between two riders. You are in shock for a few seconds. Intoxicated with adrenalin, all I really wanted to do at that point was to go out and try doing it again and again till I perfected it.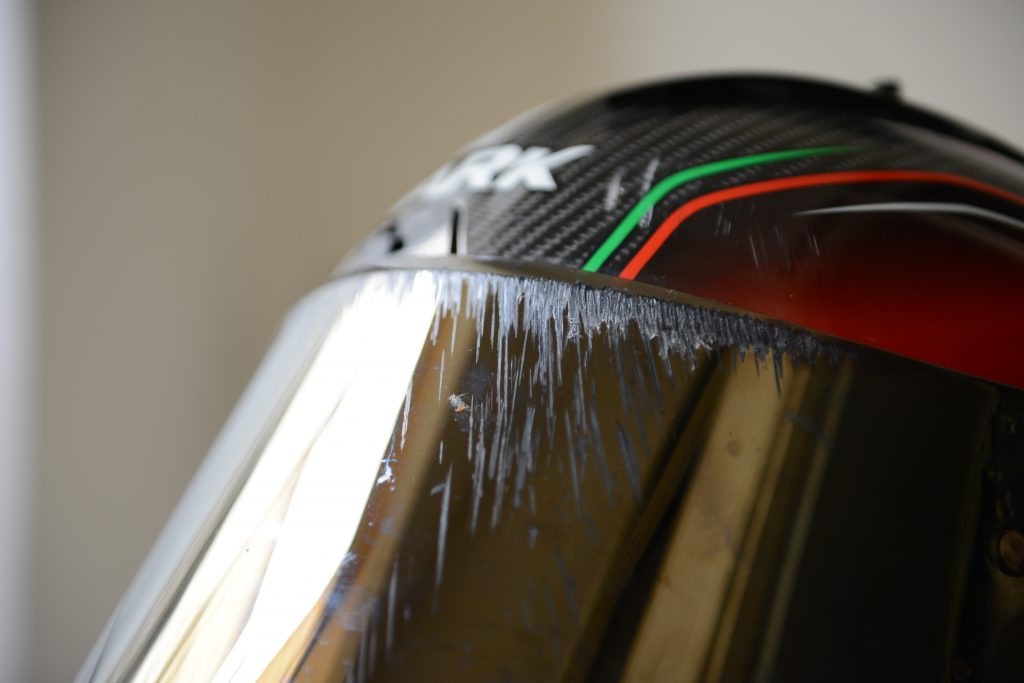 It was a classic error of judgement, rookie mistake, but I am thankful it happened. I mentally analysed my mistake and realised I was a bit too aggressive with my approach. Ever watched Youtube videos of humans interacting with wild animals? The humans are always gentle, careful but yet comfortable with the animals. You apparently handle a bike the same way – gently, carefully, comfortably. I took the corner too quick and got on the throttle too fast, feeling motivated by two days worth of advance training that thought me new things.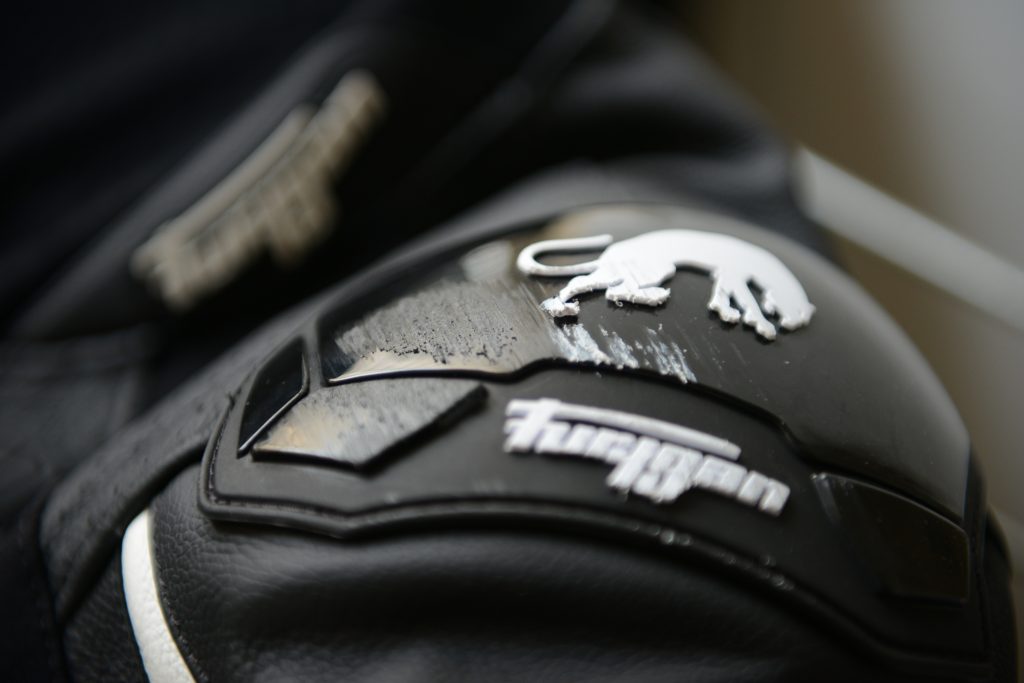 The S1000RR survived with a bent gear lever, some scratches on the engine bay and a worn out slider. To BMW Motorrad Malaysia, thank you for the loaner and apologies for returning it the way I did. But maybe signing me up for more lessons at CSS might help too?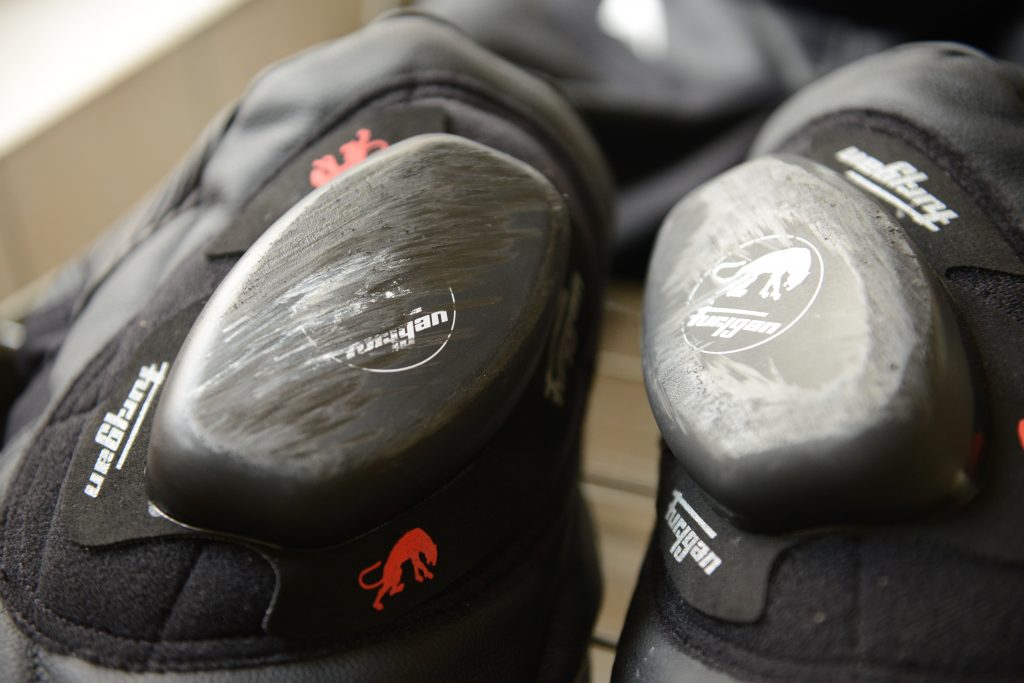 I also want to thank Shark Helmets Malaysia for providing me their top of the line Race-R Pro Guintoli replica helmet. Constructed of carbon/aramid fibres, the helmet was initially designed for top level riders in MotoGP, WSBK and Moto2, and so was made to protect at the highest levels. It worked exactly the way it was supposed to, absorbing the hit rather than channeling it to my head.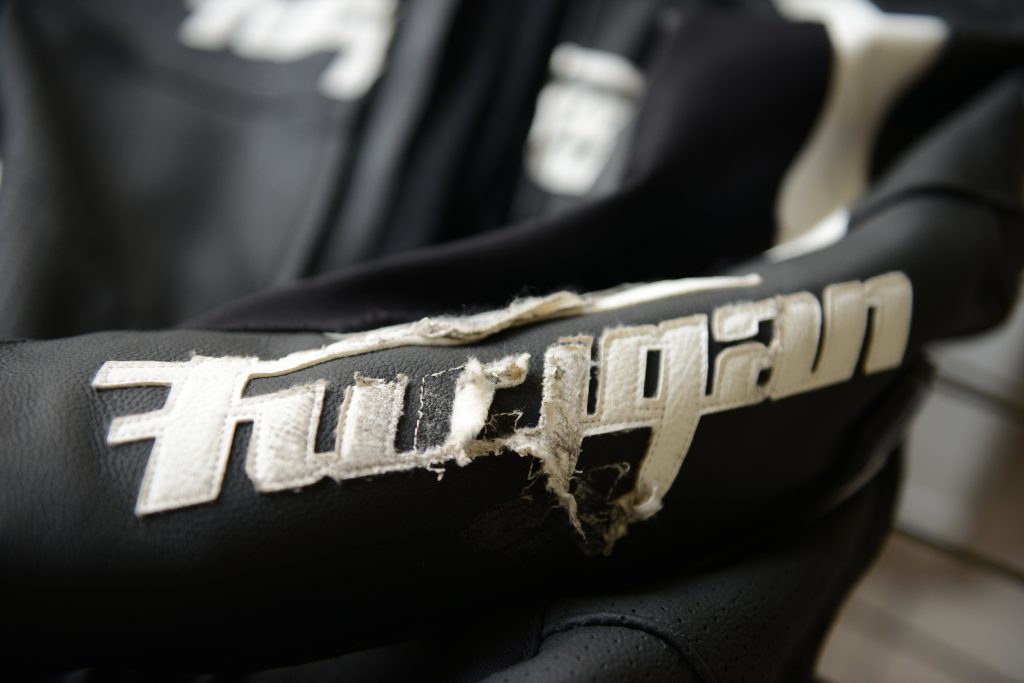 The Furygan suit and gloves I was wearing were the only defence I had against painful road rash, so imagine the relief of having your skin intact even after you had rolled across the road twice. The suit is made of 1.4mm water repellent race-spec Brazilian cowhide, so to that cow that sacrificed it's skin to save mine, thank you.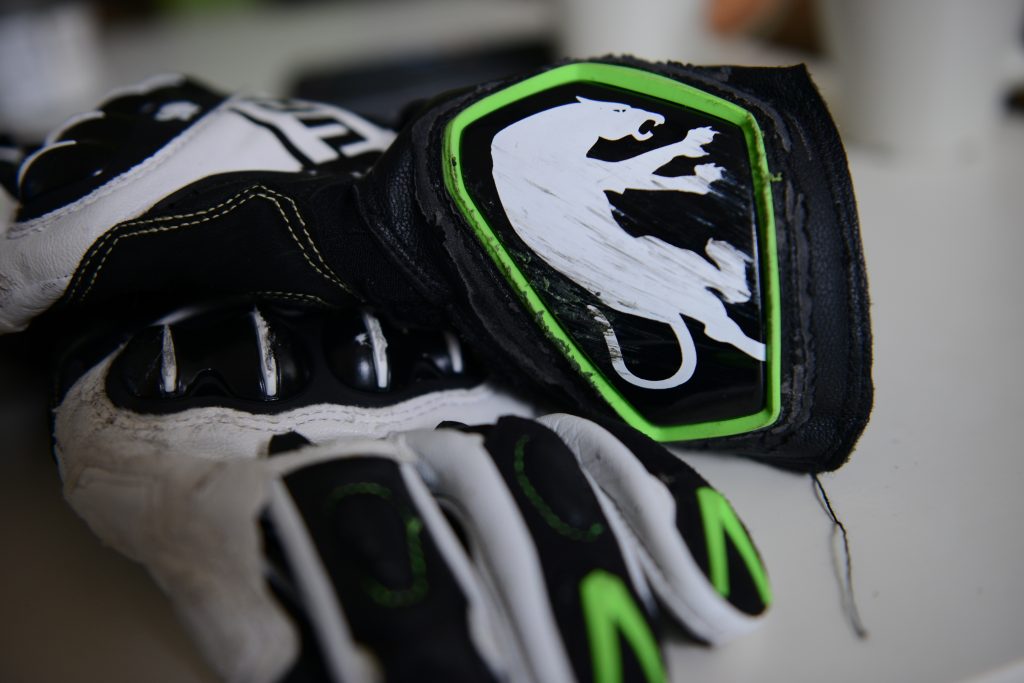 Back at the pits and feeling sheepish about everything, the other riders and coaches at the CSS were quick to share their stories of how they crash at least twice a year. A guy sitting next to me at the debrief session shared how he fell twice in turn one and once in turn two, all in the same day. Then someone reminded me of the many MotoGP riders who had fallen at the same corner. So even the best fall too. And that made me feel really good about myself for working up the guts to truly exploring the edges of my capability. I found my edge, now I just have to learn to toe the edge without falling off. Again.