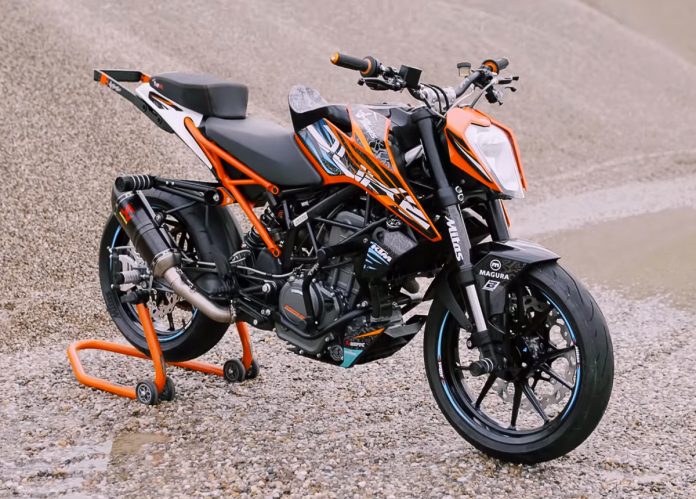 KTM's official stunt rider Rok Bagoros has showcased his latest 2018 KTM 250 Duke stunt bike.
Covered with all of the latest parts for stunting, this baby is arguably one of the best looking 250 Duke we've seen yet.
From the Rok Bagoros signature stunt parts to its rear twin four-piston Brembo setup, the 2018 stunt bike is ready to stunt like never before.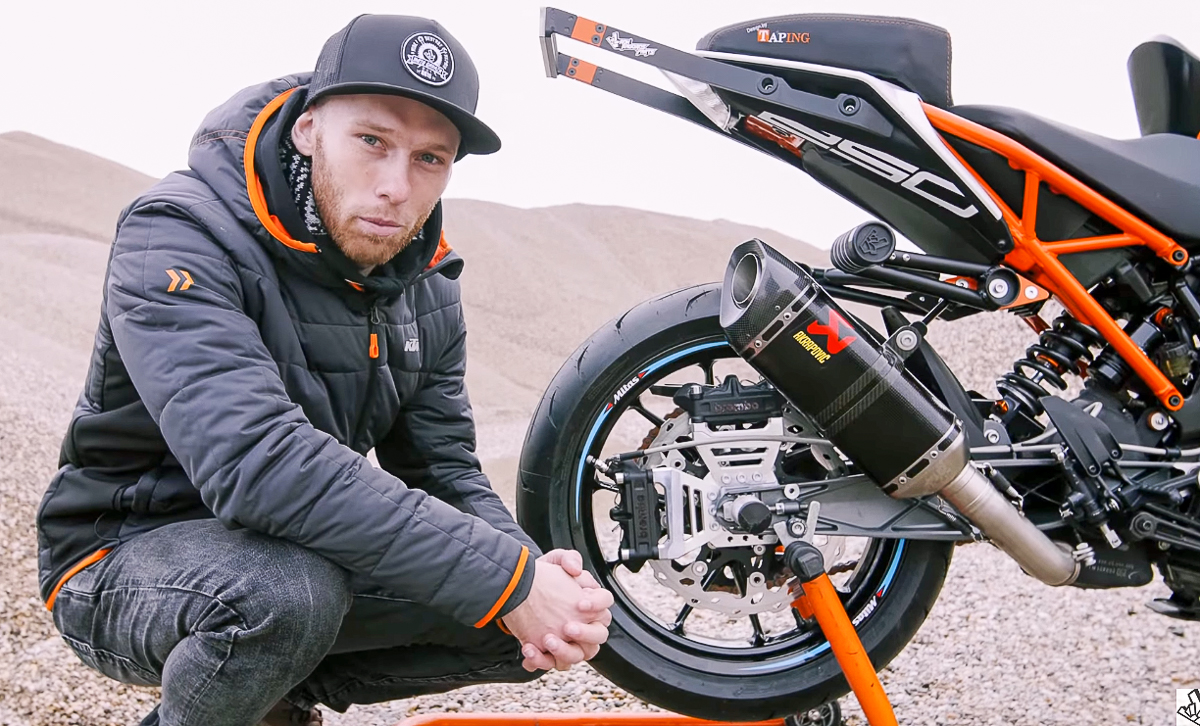 One of the most popular stunt riders in the present world today has to be Rok Bagoros. The 28 year old from Slovenia has been chosen by KTM themselves as their official stunt rider and he has been pulling out all the stops with his crazy stunts and wild personality.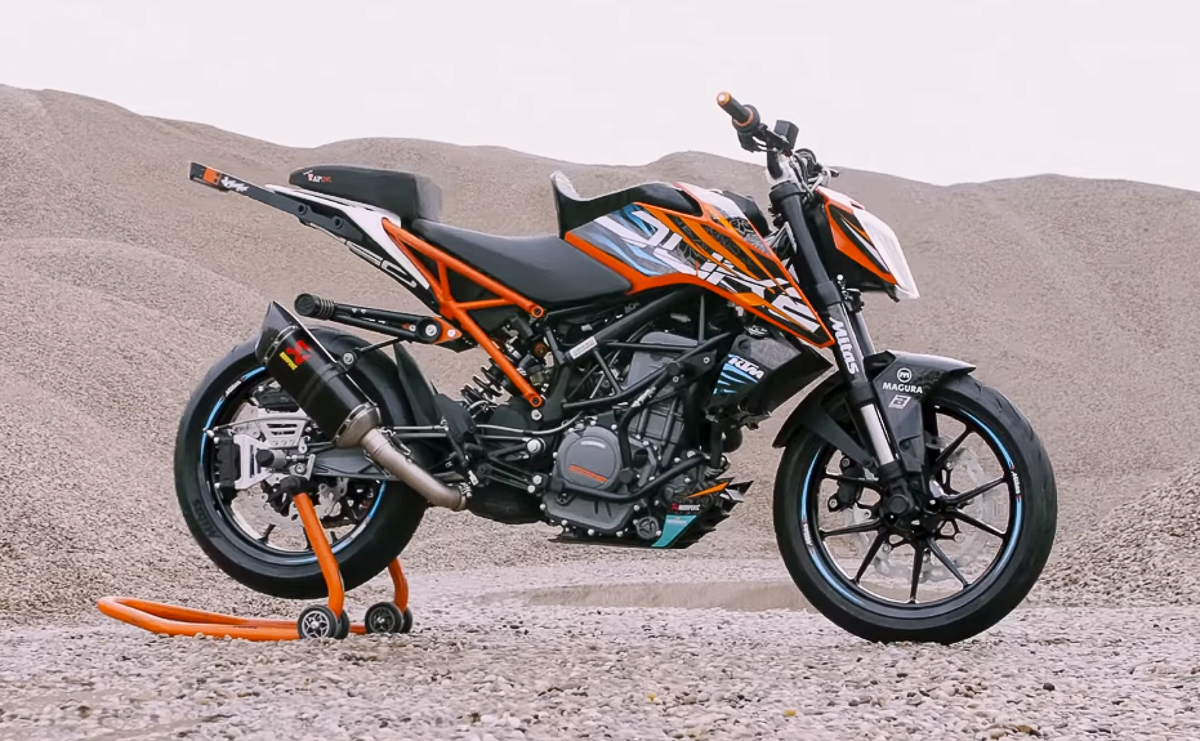 For 2018, Bagoros has something awesome up his sleeve which comes in the form of a 2017 KTM 250 Duke. The latest entry-level naked bike from KTM has been taken up quite a few notches in order to qualify as the perfect stunt bike for Bagoros to slay away in style.
Covered in his latest cool livery with crazy blue tiger patterns and RokON logos plus sponsors, this is arguably one of the best looking 2017 KTM 250 Duke we have seen yet. From its custom pillion seat from Taping to the Rok Bagoros Signature wheelie bar and sub cage pillion foot pegs, this thing is indeed a beast.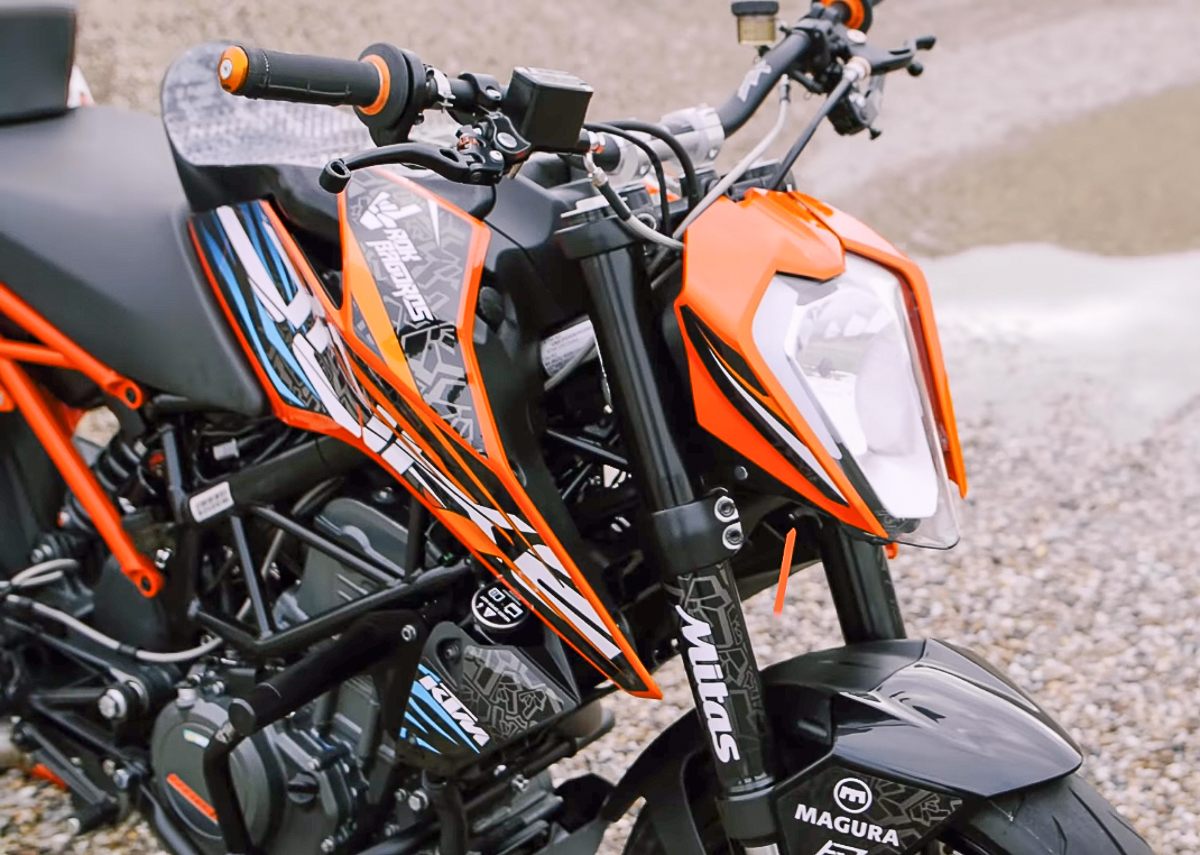 Looking closely at his 2018 KTM 250 Duke stunt bike, the most obvious and prominent aspect of it has to be the sculpted stunt fuel tank. Designed using aluminium, it was easy to custom-shape it for better stability when performing stunts which require stepping or sitting on it. Fitted with a new prototype grip tape from Black Bird, it'll make sure that Rok stays on the bike while performing gravity-defying acts.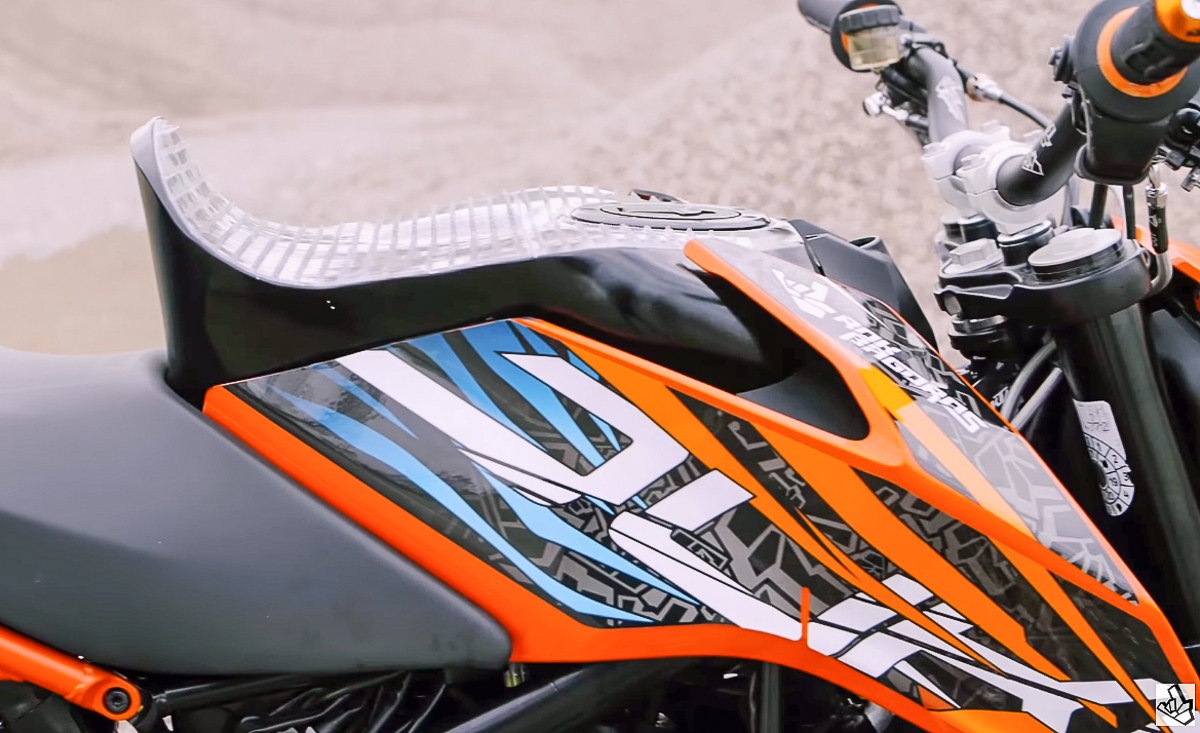 The front headlight has been kept stock to keep the true spirit of the KTM 250 Duke alive and well. The handlebar however has been swapped with Magura's Rok Bagoros signature handlebar which is wider than the stock piece. This is to ensure that all of his required stunt components will be easier to mount.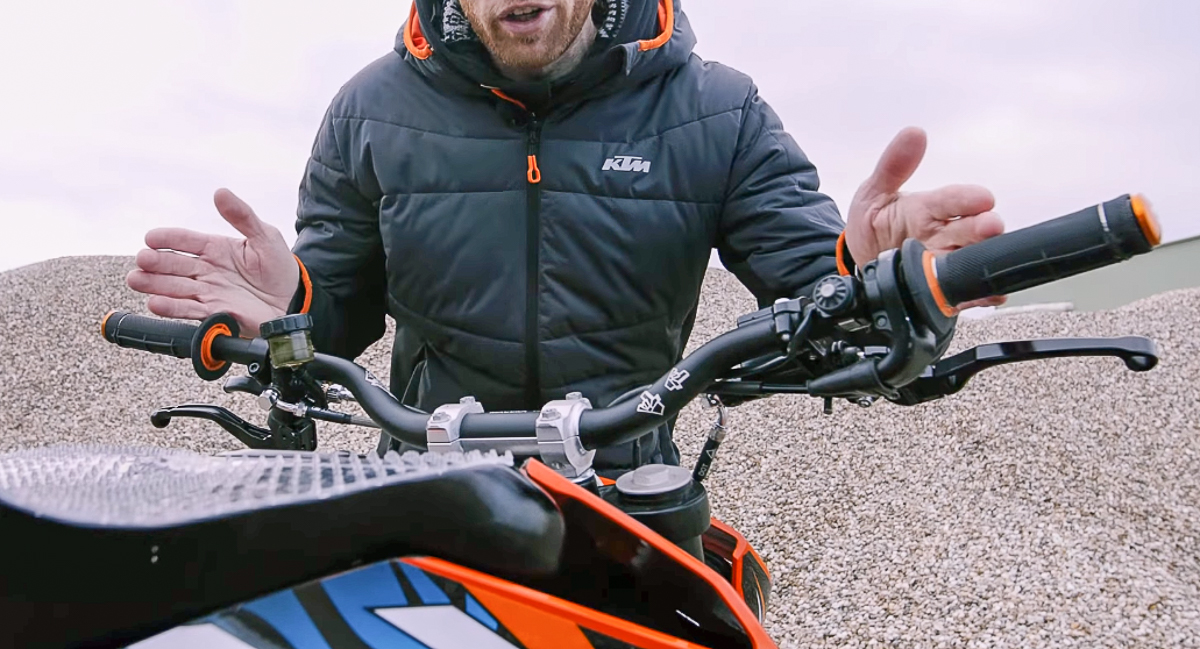 The front brake system has been slightly upgraded with KTM's PowerParts adjustable brake lever and a 230mm disc. The Front brake master cylinder has been kept stock because according to Bagoros, it's more than sufficient to provide optimum performance for stunting.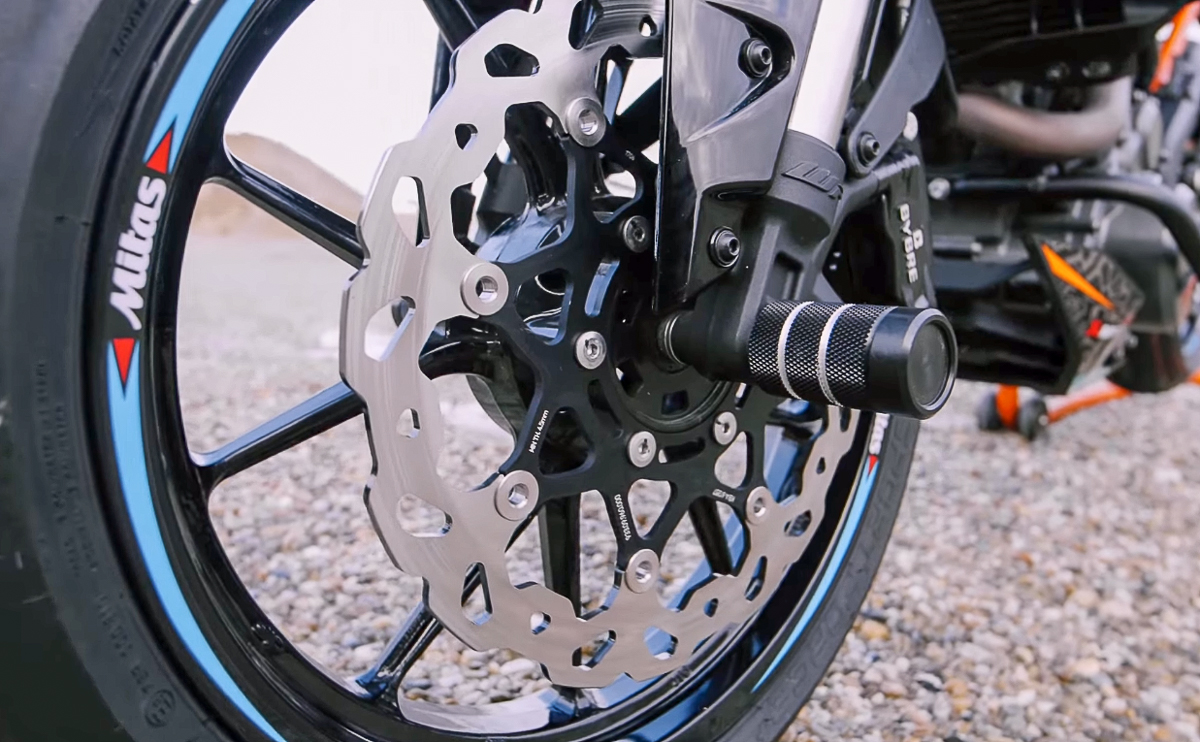 The left-hand side of the handlebar tells a different story with the usual setup for stunting where you'll also find a second lever for the rear brake. The clutch lever is upgraded with Rok Bagoros CNC-machined piece for a super-smooth operation while a Magura AC1 13mm clutch master cylinder is alternated for the rear brake system. Wow.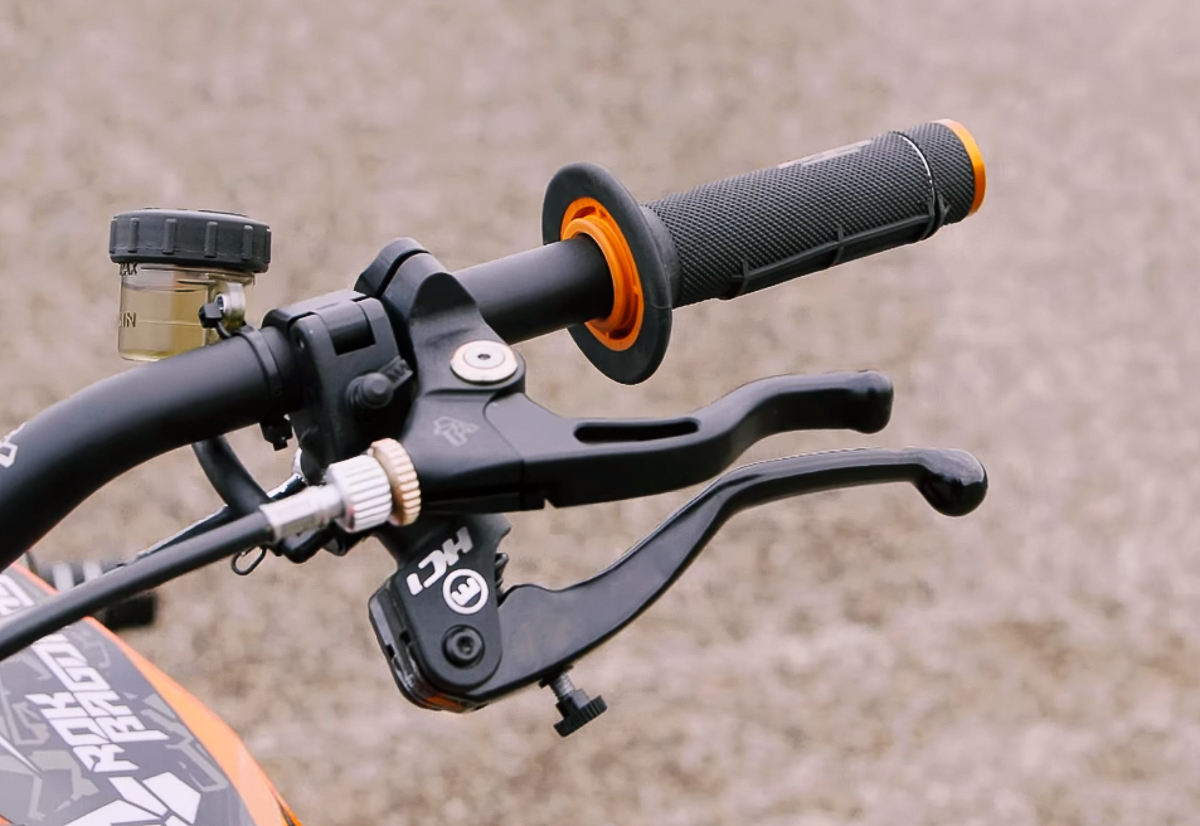 Talking about the rear brake, it's even more amazing when you look up close. Fitted a custom bracket to hold not just one but two Brembo four-piston calipers, each of the caliper is connected to a hand and foot operated brake levers for stunting heaven.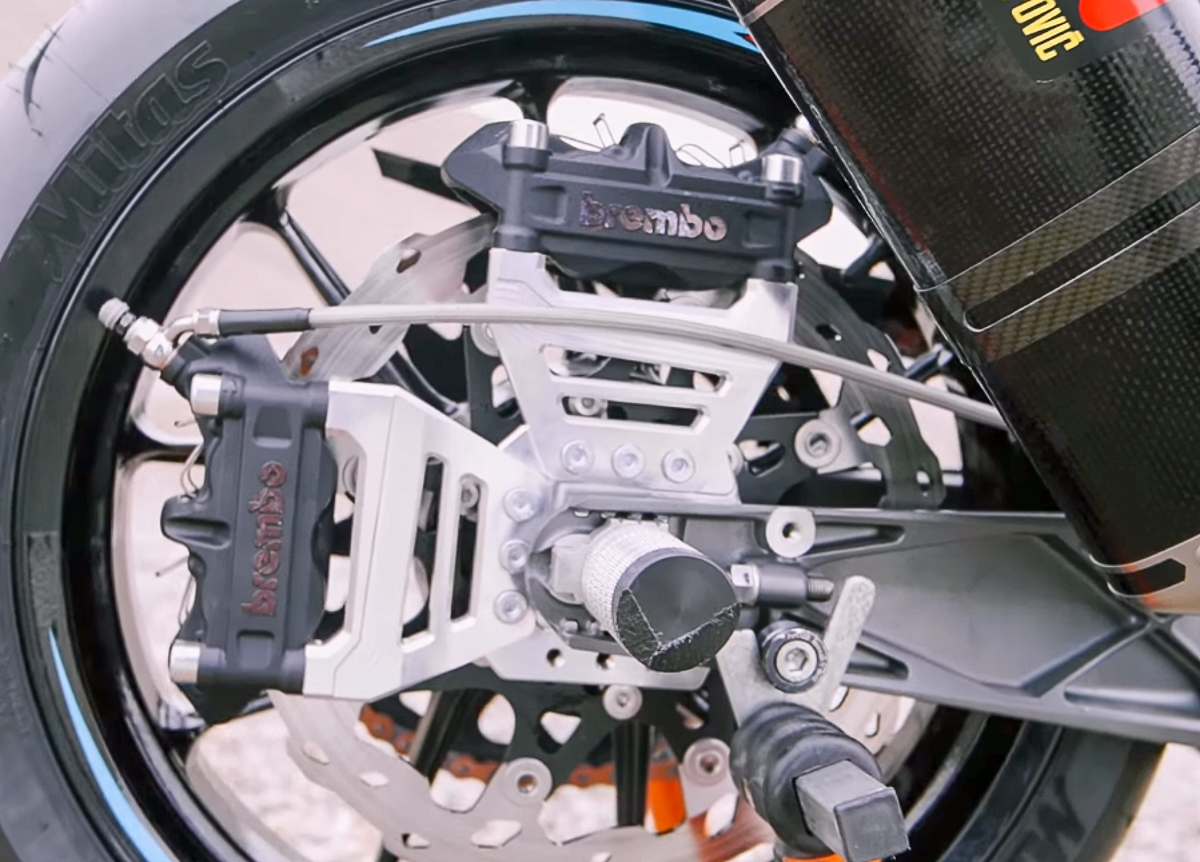 An Akrapovic slip-on exhaust under the KTM PowerParts line-up is used in which we think sounds great especially on the 2017 KTM 390 Duke we tried out a couple of months ago. The tyres have been swapped with a set of Mitas Sport Force tyres for optimum grip even at lower temperatures.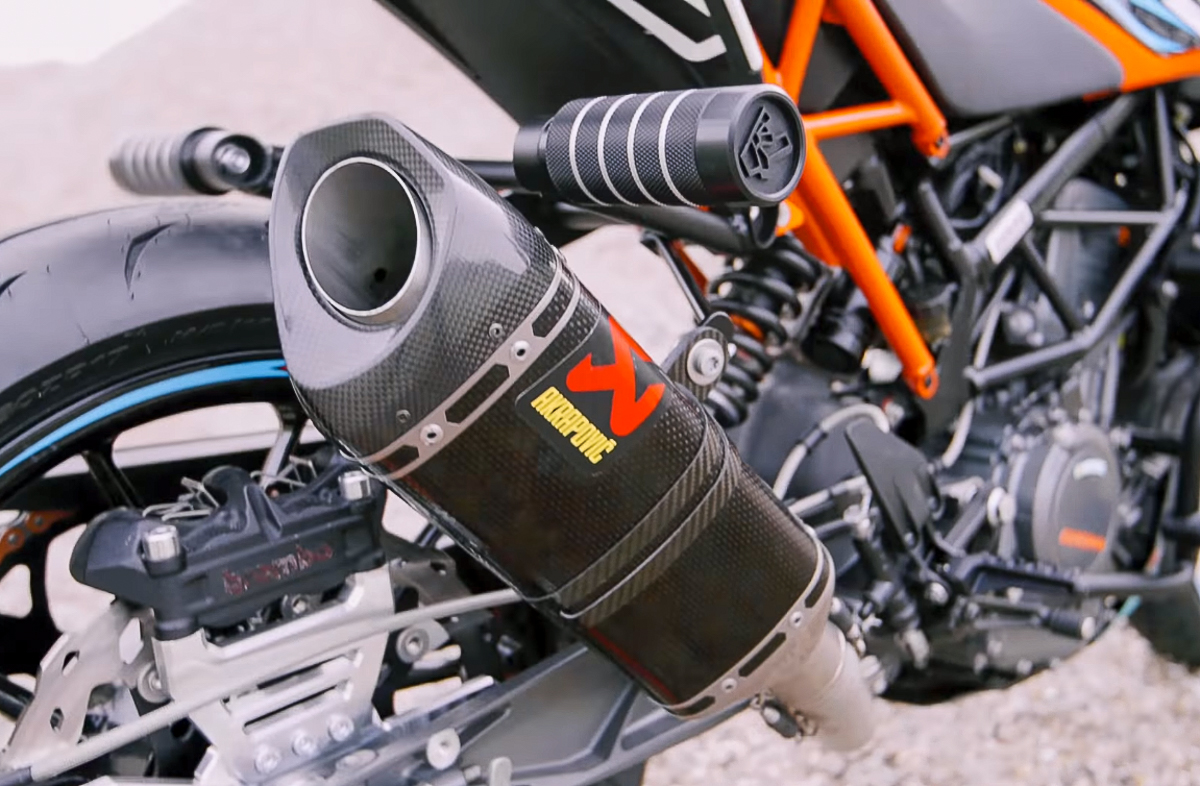 To make sure that Bagoros can continue his stunts even if he drops the bike multiple times, some armour have been retrofitted in the form of a brand new crash cage and pegs with plastic ends which help in absorbing all those nasty impacts.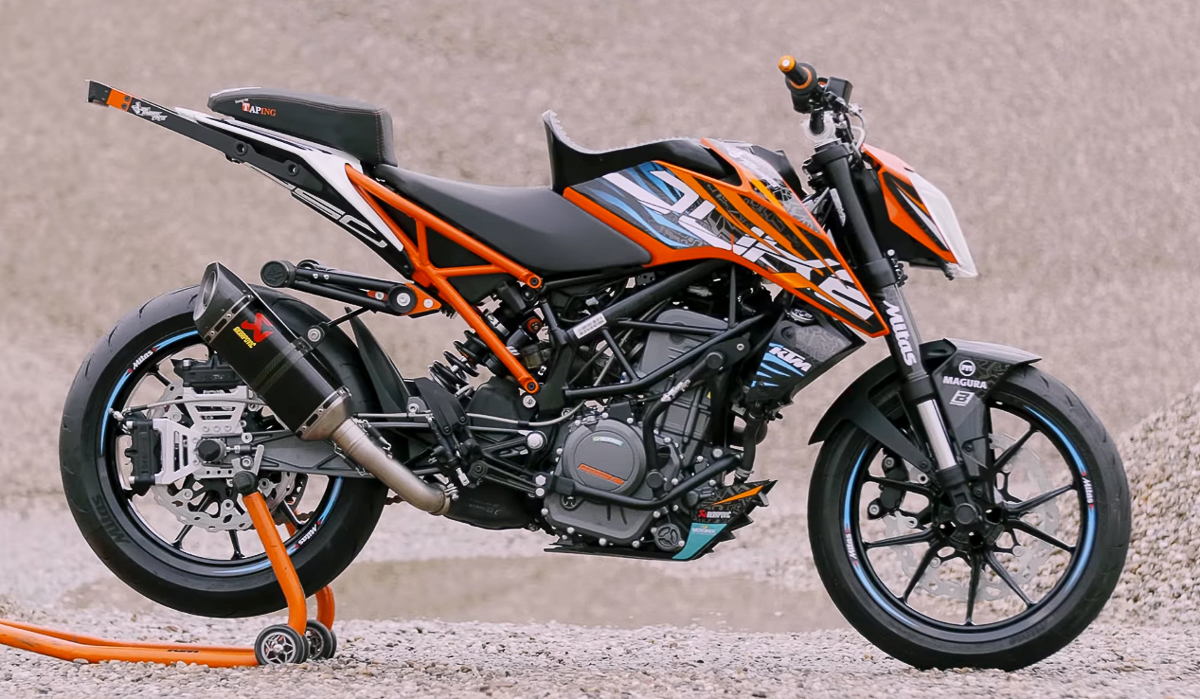 The rear sprocket has been changed to Rok Bagoros signature 56-teeth CNC machined custom part in which the man developed himself for optimum stunting performance. Coming in black, it looks wicked and ready for some endless wheelies.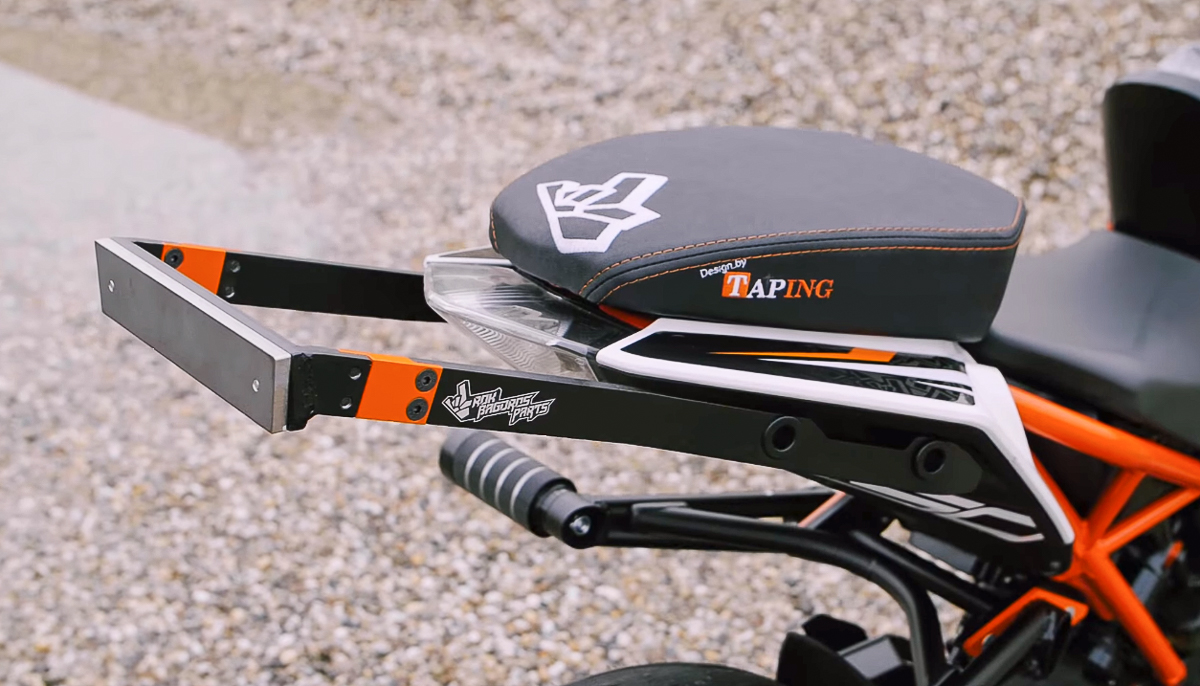 We know for a fact that Rok Bagoros is crazy with his stunts but looking at how far he has come with sharpening his skills together with coming up with his own line-up of custom stunting parts, we're sure that the new bike will be a jaw-dropper once we see it in action.
To know more about all of the Rok Bagoros Signature stunt parts, CLICK HERE.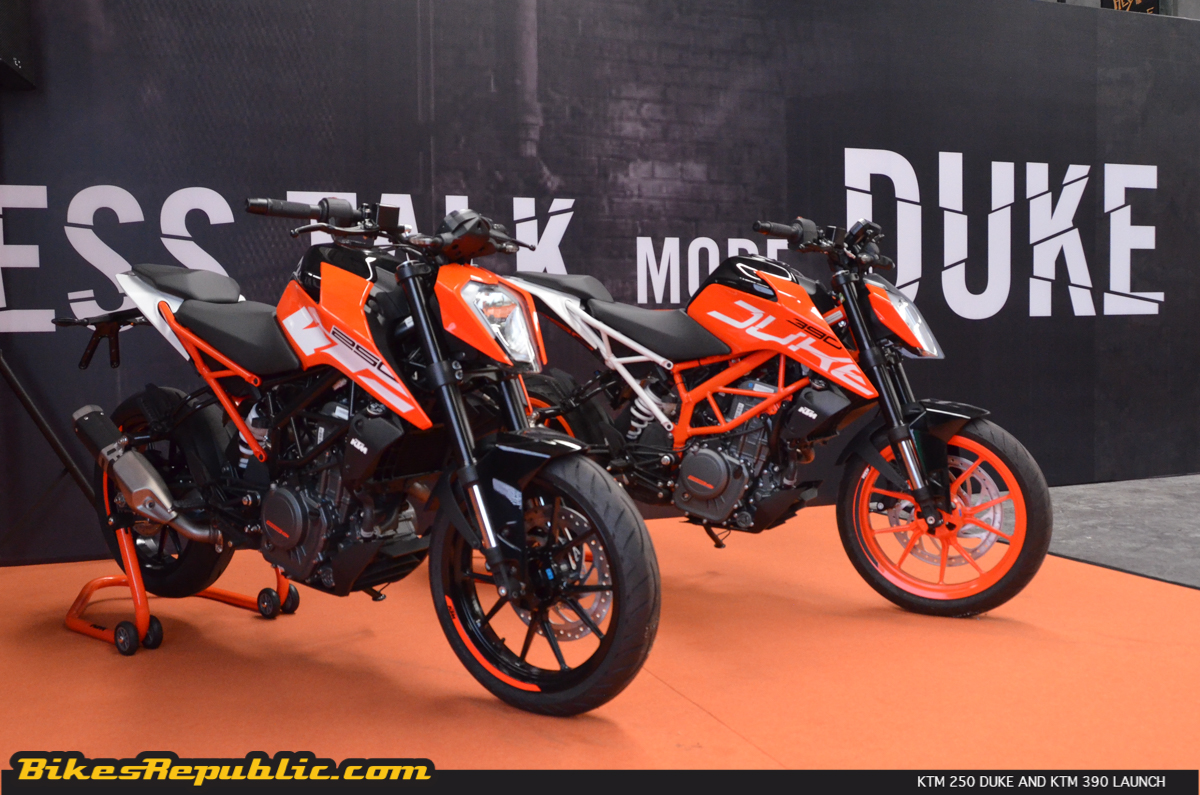 To know more about the 2017 KTM 250 Duke and 390 Duke, CLICK HERE.