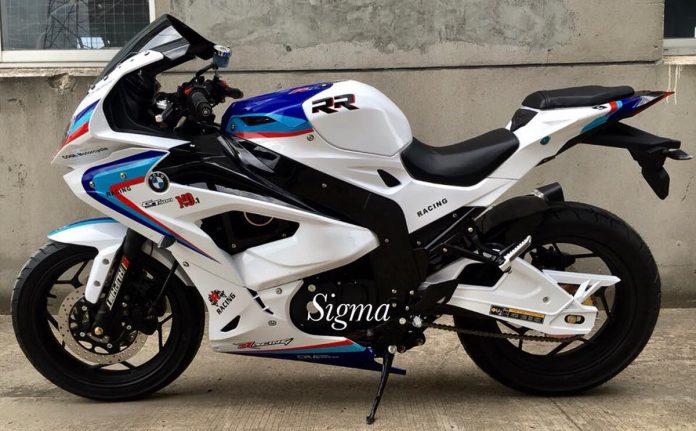 There's is a thriving market for replica motorcycles or copycat bikes from China in countries like Pakistan.
Sigma Motorsports has taken this to a whole new level with a variety of replica bikes on offer.
Bikes from the Ducati 848, BMW S 1000 RR, KTM Duke, Honda CBR250R and many more all have their own small-capacity versions in Pakistan.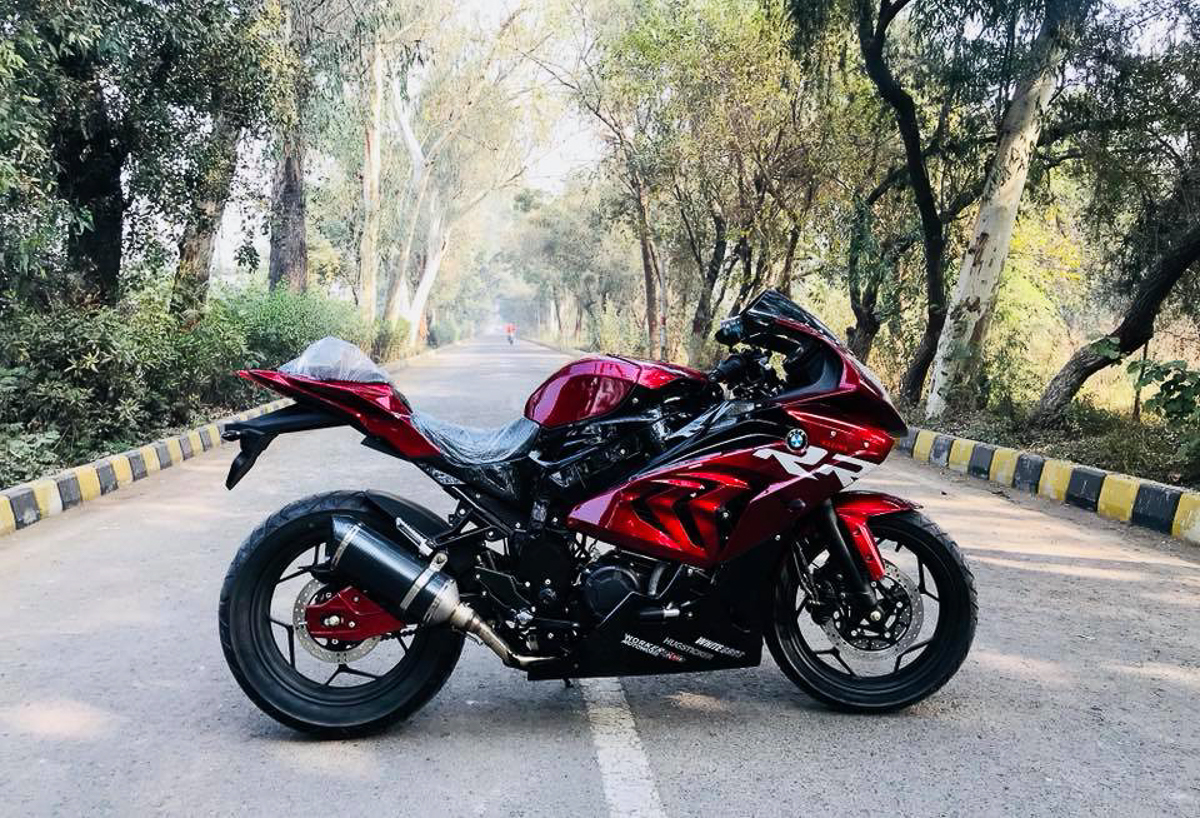 China is known for their thriving business in almost anything and everything under the sun. Being one of the fastest growing super countries in the world, everything else followed suit including their market for copycat items. These include vehicles and motorcycles too, folks.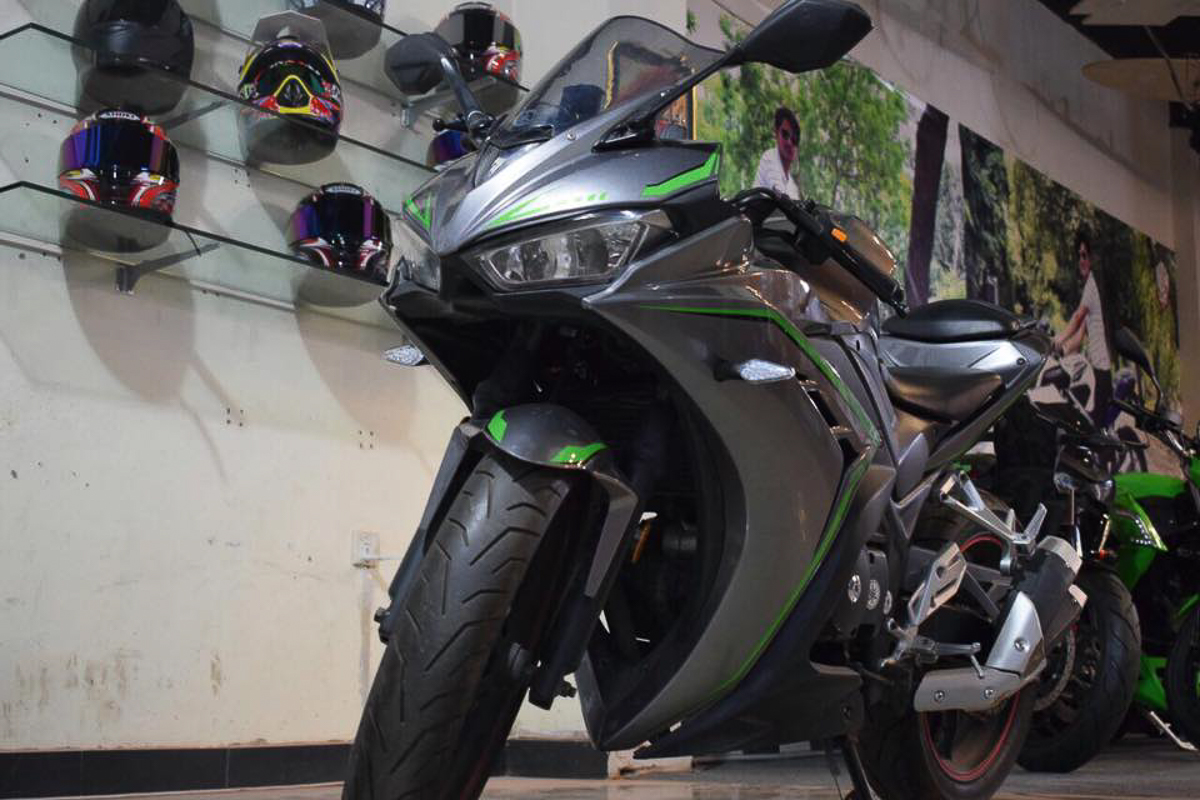 The majority of copycat motorcycles won't dare to step foot in markets like America and Europe, they're making quite a name for themselves in countries like Pakistan. Here are some prime examples of these counterfeited two-wheelers compared against the originals.
Sigma Lion 150 – Bajaj Pulsar RS200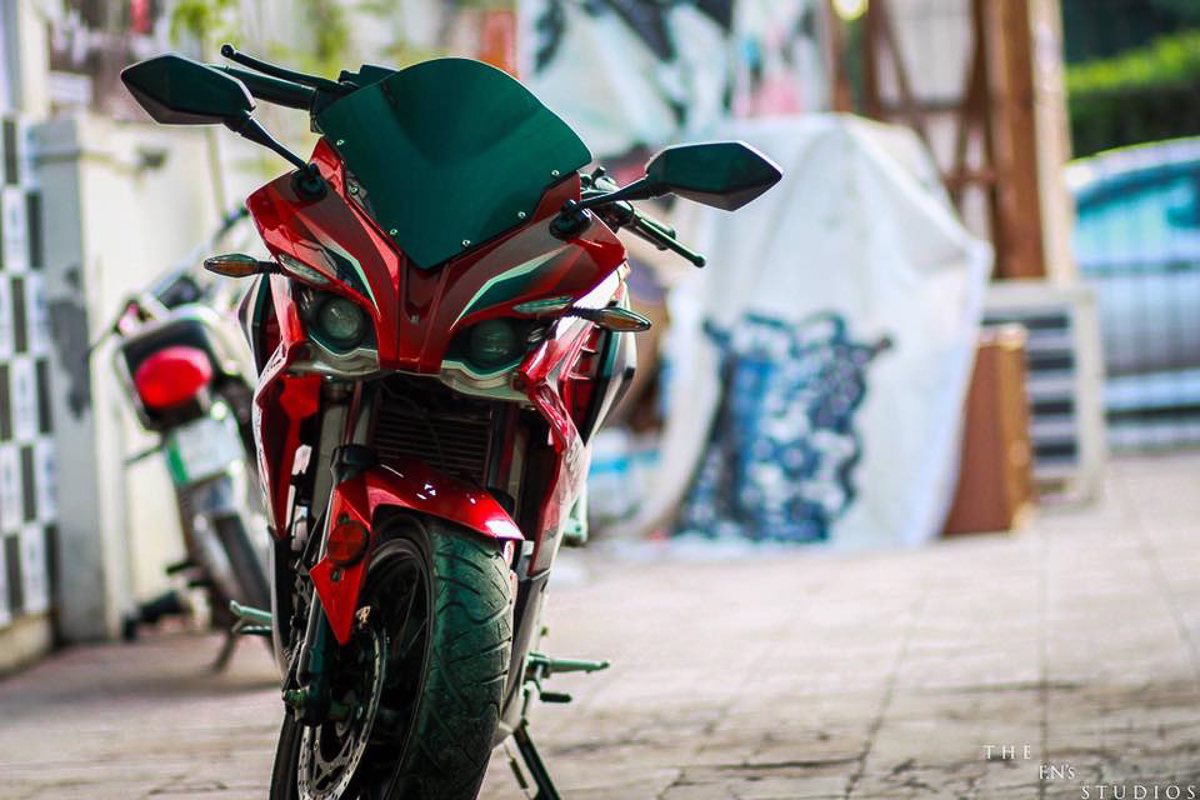 Our first example is the Lion 150 produced by Sigma Motorsports. One look at this baby and it's clear who the bike is trying to replicate. The Chinese were keen on the designs, took it and stuffed in a 150cc single-cylinder engine with liquid-cooling. With a combined weight of around 130kg, the Lion 150 can reach a top speed of 100km/h.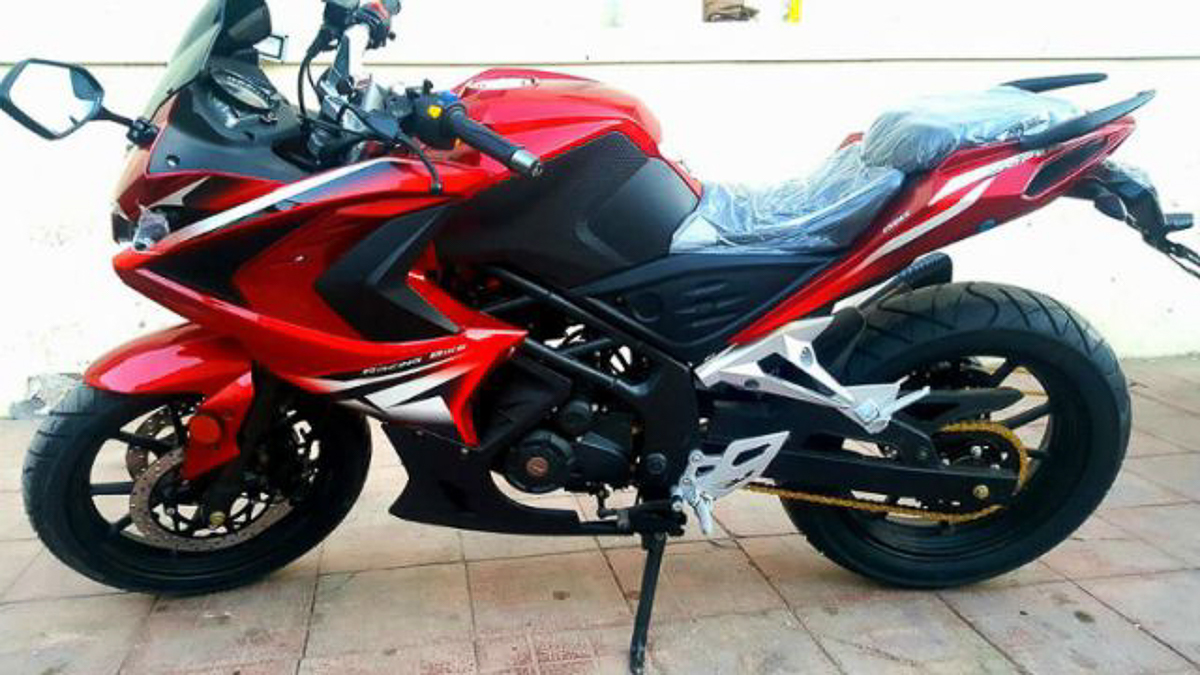 Sorry Lion 150 but with a price tag of 180,000 INR (around RM10,826), we prefer the much more capable Modenas Pulsar RS200 any day of the week.
Sigma Rokk – KTM 200 Duke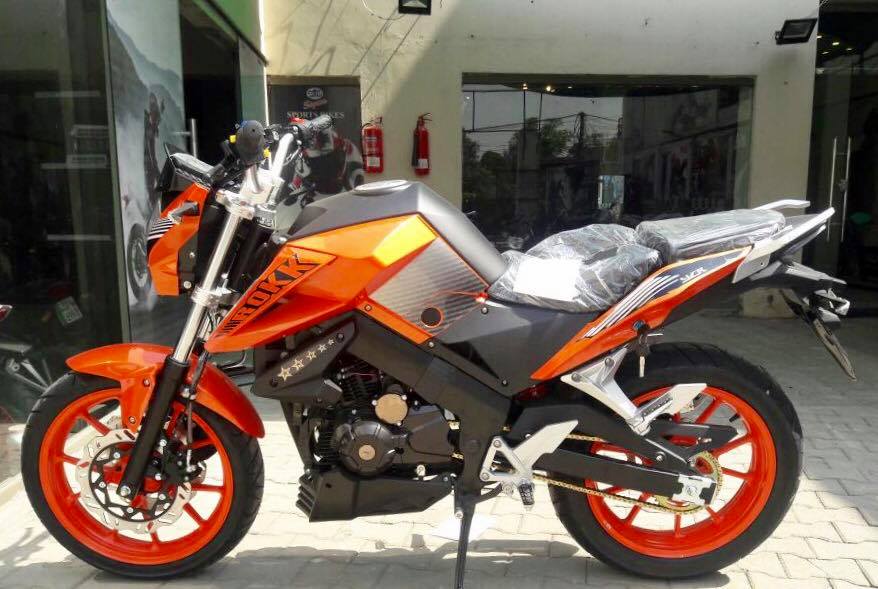 Here's another one from Sigma Motorsports. While the name might be different, the design really screams out KTM 200 Duke. We've been told that this particular model is very popular in Pakistan and is powered by a 150cc single-cylinder air-cooled engine. What about power and torque? All we can say is just get the original from KTM and you'll be better off.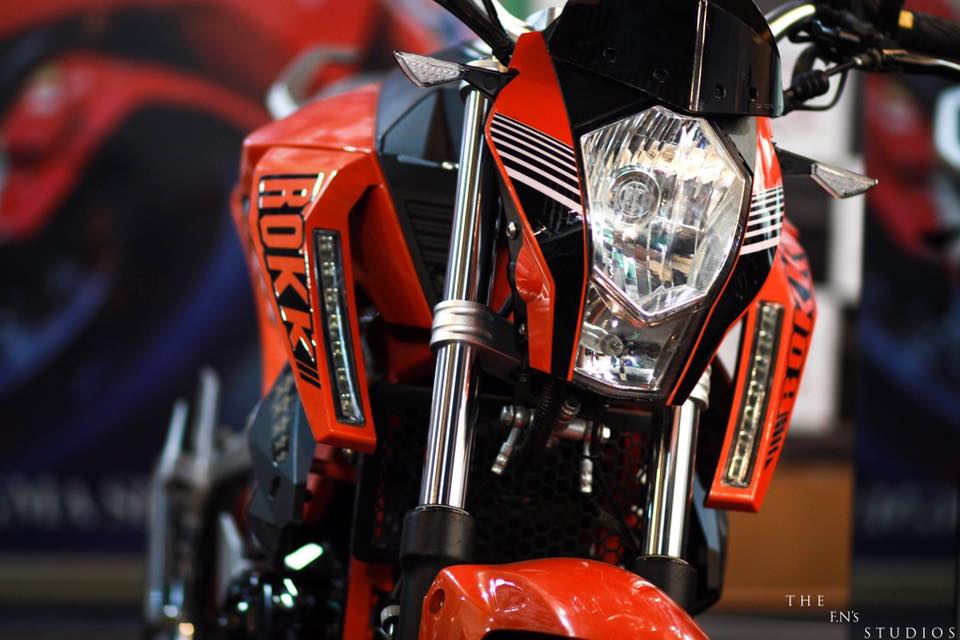 Priced at 225,000 Pakistani Rupees (RM7,966), it is quite a bargain but we probably think that there's nothing else going on about the bike. Sorry, Rokk. Pass.
Sigma YCR 150 – Honda CBR250R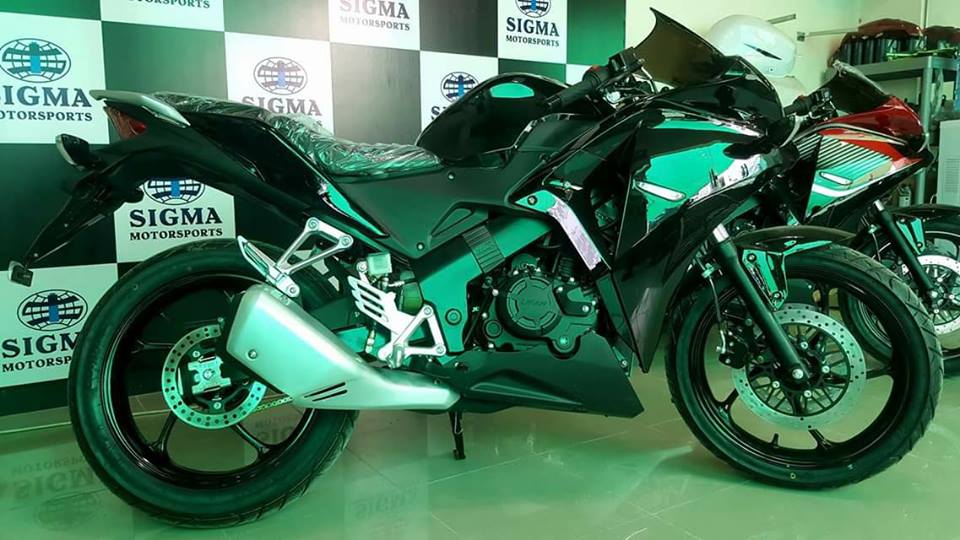 We're starting to see a similar pattern and you guessed it, Sigma Motorsports is in the China copycat motorcycle business. The YCR 150 is the cloned version of the Honda CBR250R. While the CBR is no longer available in the country, Pakistanis can still get the similarly-looking bike at 280,000 PKR (RM9,913).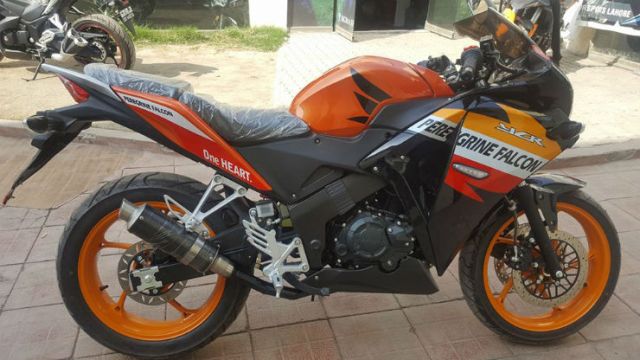 Heck, they even have a Repsol Honda edition on offer! Like other models, the YCR 150 is powered by 150cc single-cylinder engine produced by LIFAN Motorcycles from China.
Sigma Thunder 250 – Yamaha YZF-R25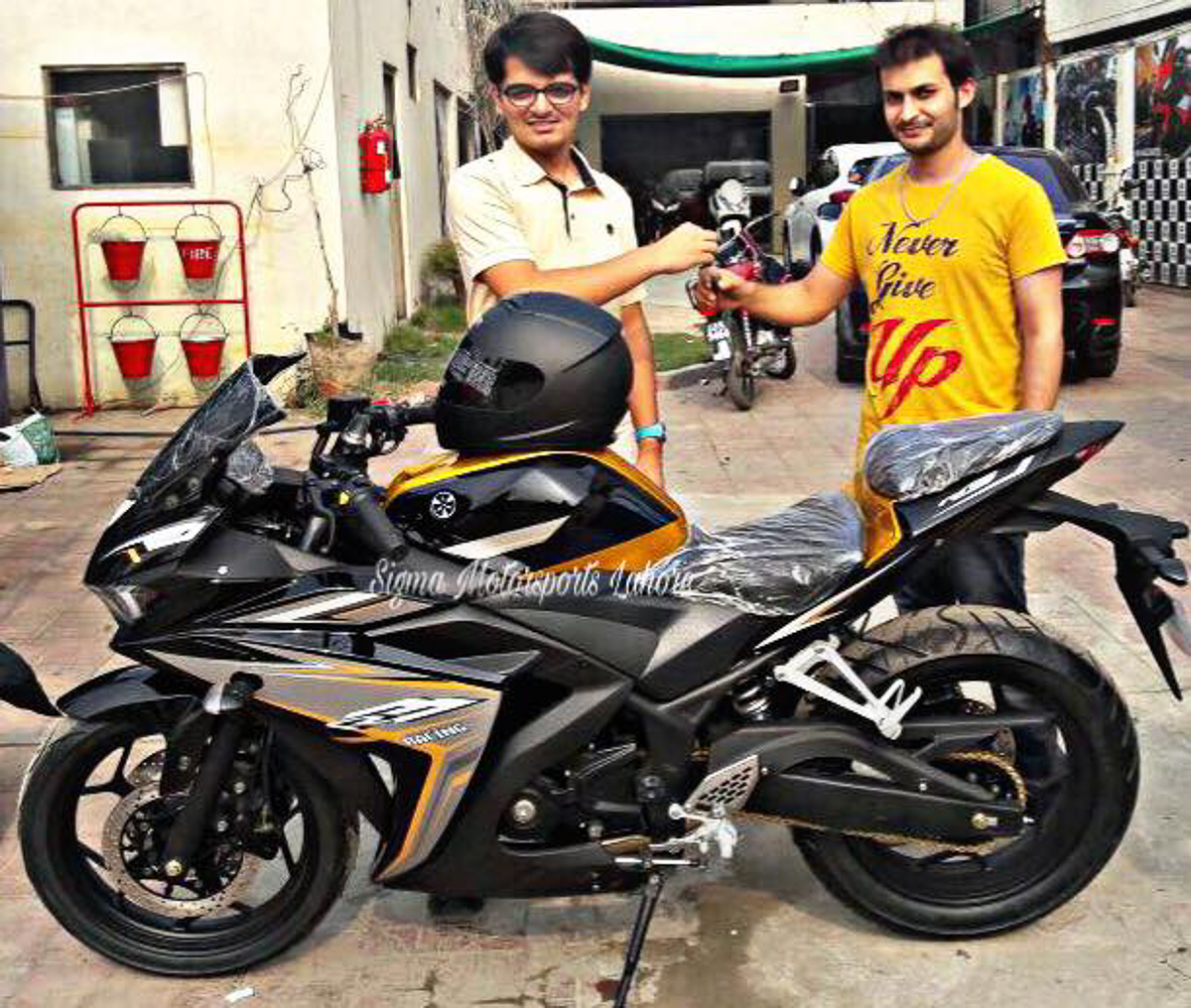 One of the most popular 250cc models in Malaysia that is the Yamaha YZF-R25 comes in the form of the Sigma Thunder 250 in the Pakistani market. It comes ready with a 250cc twin-cylinder SOHC engine with water cooling and there's virtually nothing different in terms of design compared to the original from Yamaha.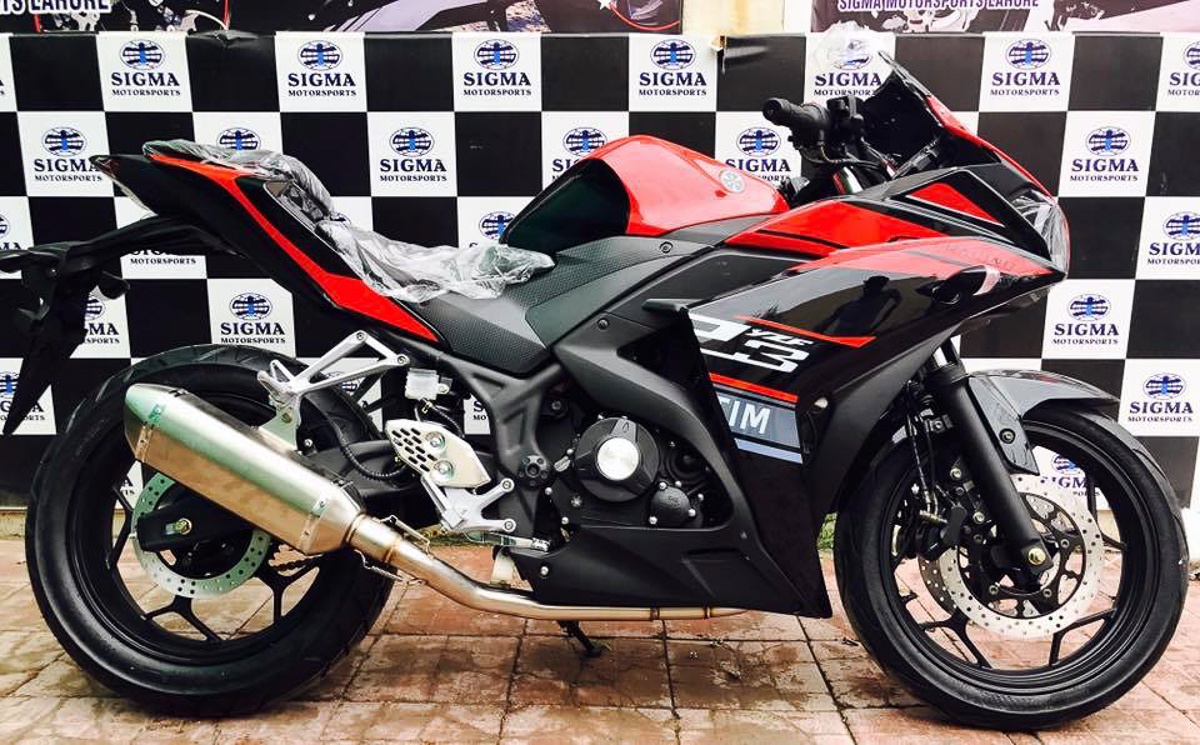 The Thunder 250 does come with front dual disc brakes, a variety of colour options and 'international gears' (whatever that means). It is priced at 470,000 PKR (RM16,640).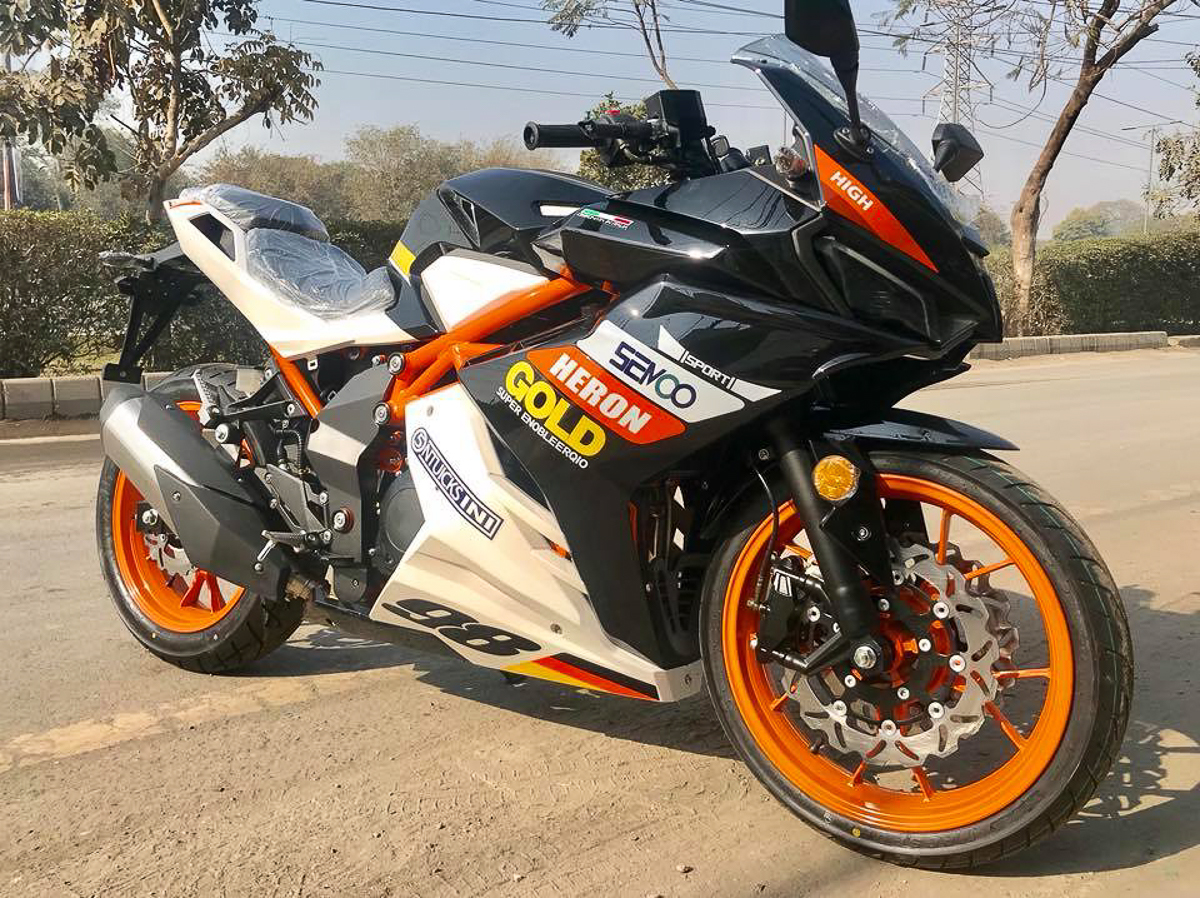 If you prefer something with a bit more power but still don't want the original, Sigma Motorsports has the Valentino 350R where they claimed is a China-made all-Italian original design just like the name. It still looks very Chinese-Japanese to our eyes.
Sigma Warrior 350 – Ducati 848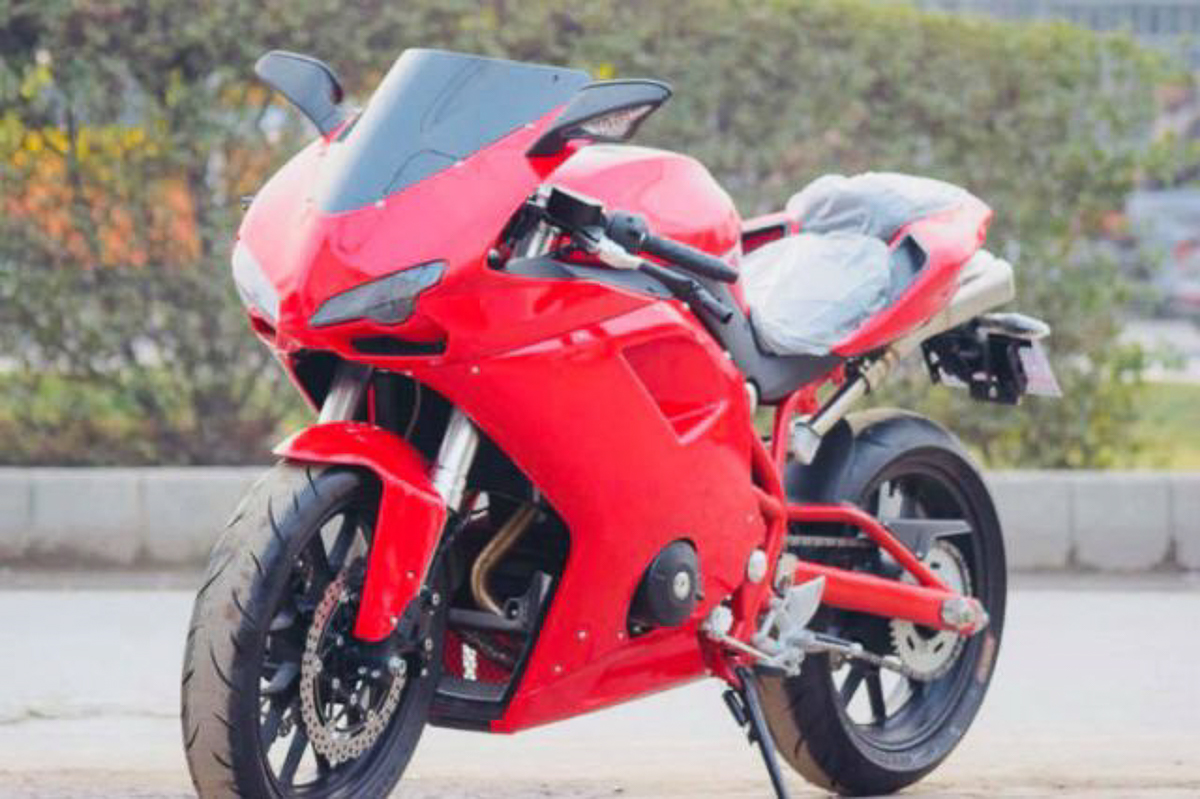 This particular model is the first copycat model that has got us just a little bit more excited than the rest. The Warrior 350 pays homage to one of the greatest Ducati superbikes in its era (up until today) that is the Ducati 848.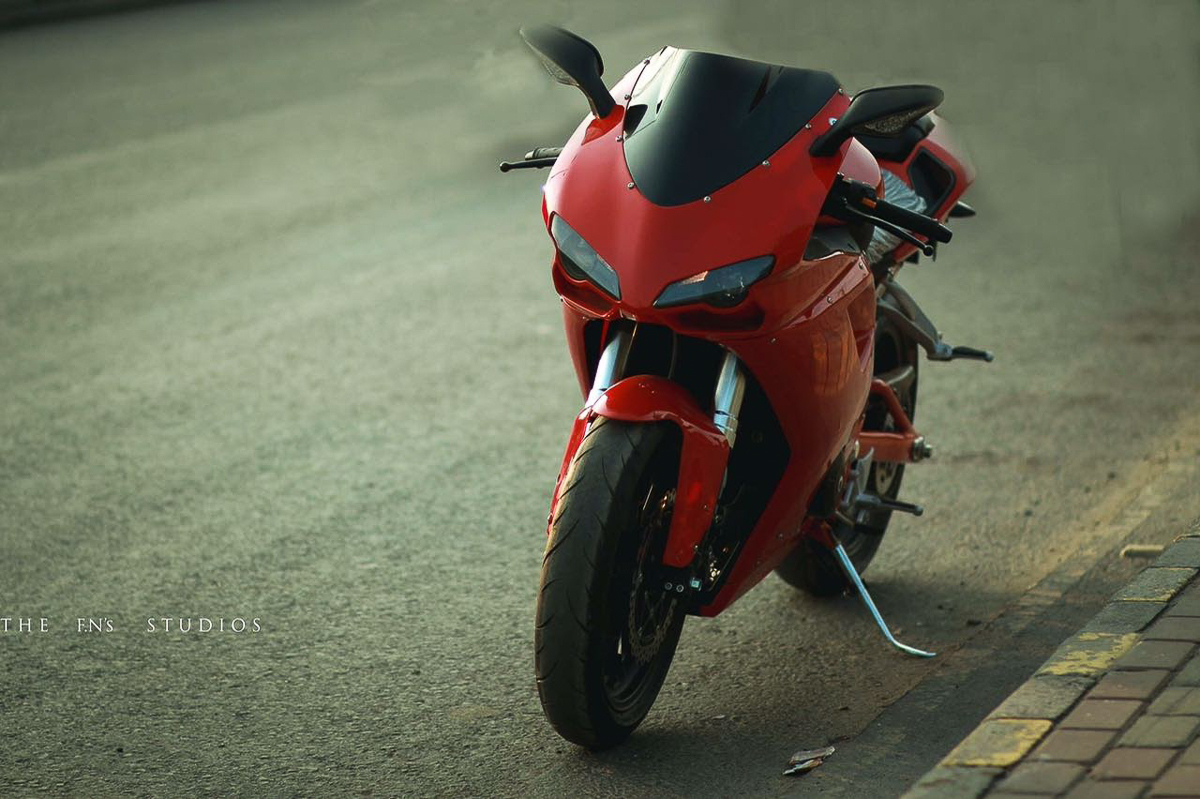 Same looks, same Ducati red but minus all that Ducati-ness. The Warrior 350 is powered by a 350cc twin-cylinder liquid-cooled engine and other features like China-made Italian design, powerful engine, excellent finishing and our favourite, 1,500km warranty! Not 15,000km folks, just 1,500km. Oh boy.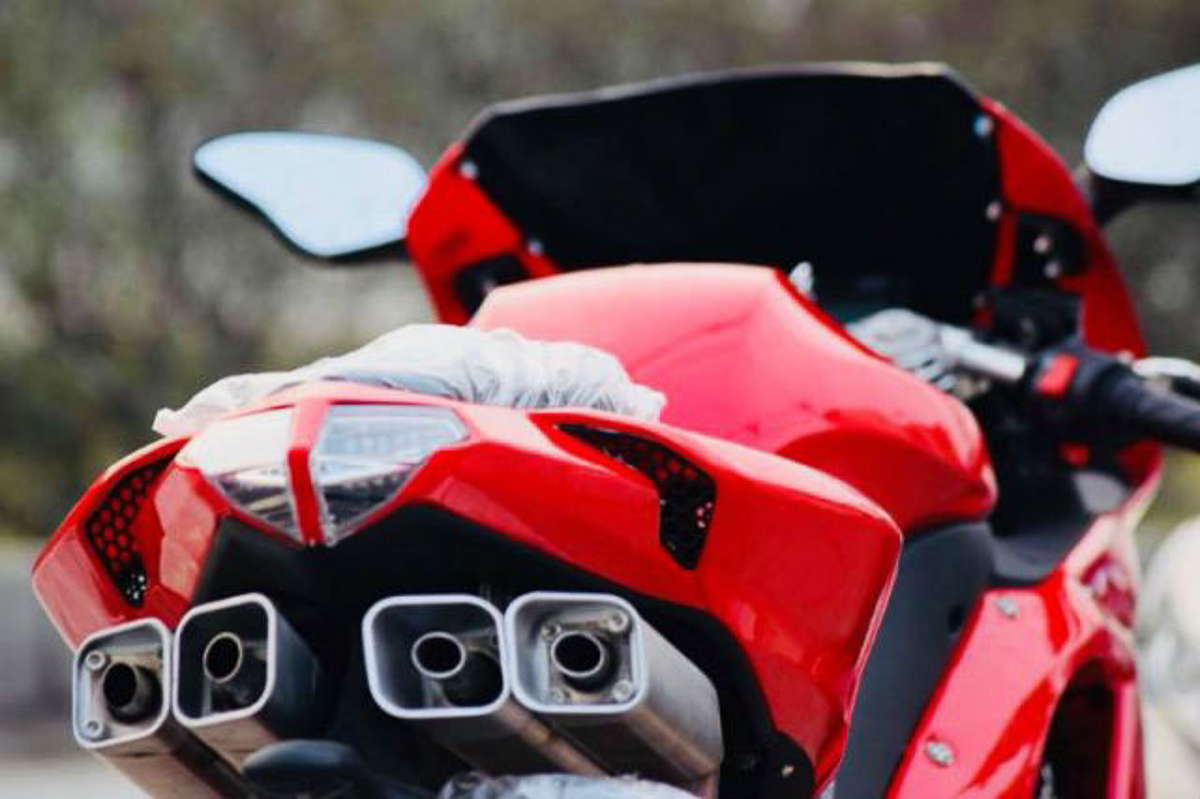 The Warrior 350 is priced at 665,000 PKR (RM23,544). At least the exhaust looks kind of okay which sort of resembles the MV Agusta F4. No? Okay, moving on.
Sigma Scorpion 350RR – BMW S 1000 RR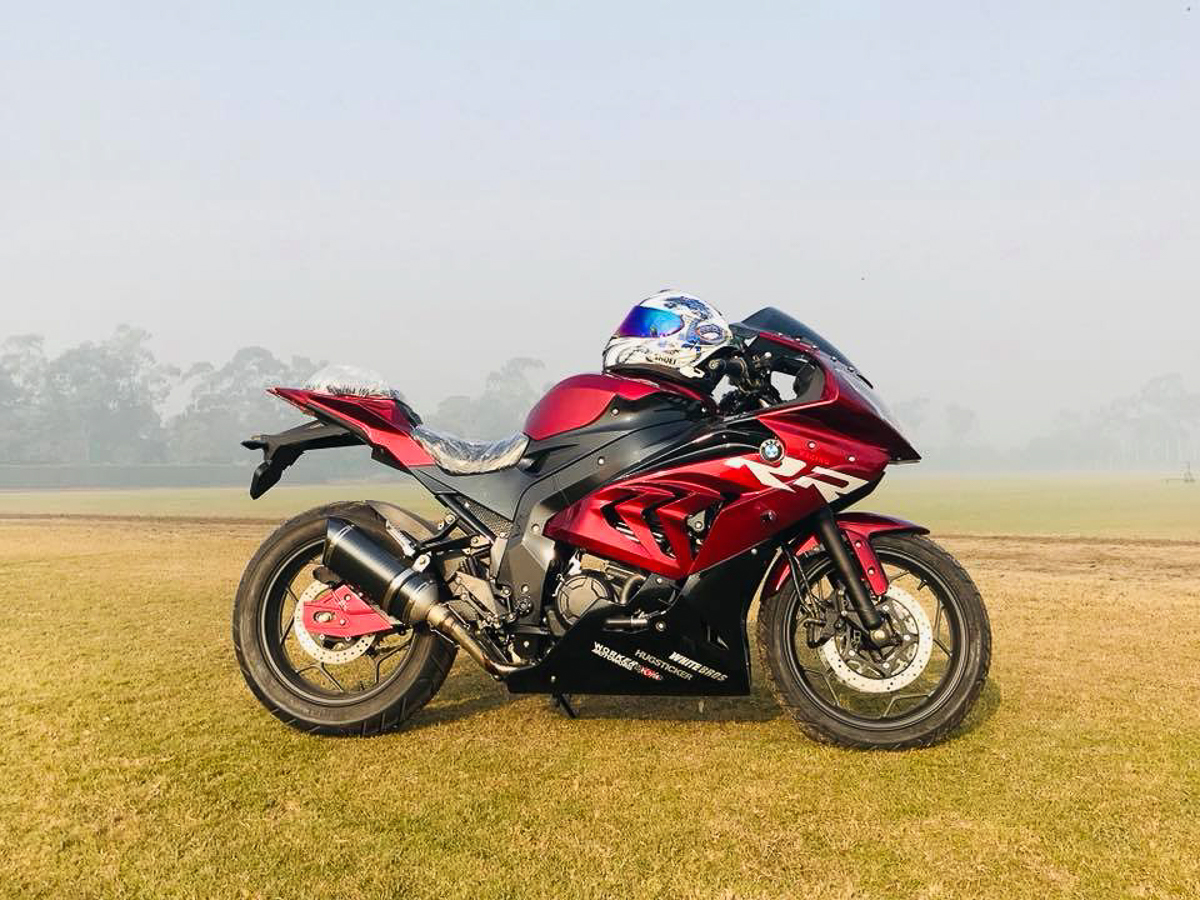 Ever wanted a bike that looks like the BMW S 1000 RR but you don't really RM100,000 to spare? Well, head over to Pakistan and get your hands on the 350cc Sigma Scorpion 350RR! Powered by the same engine as the Warrior, the Scorpion is surprisingly one good-looking machine.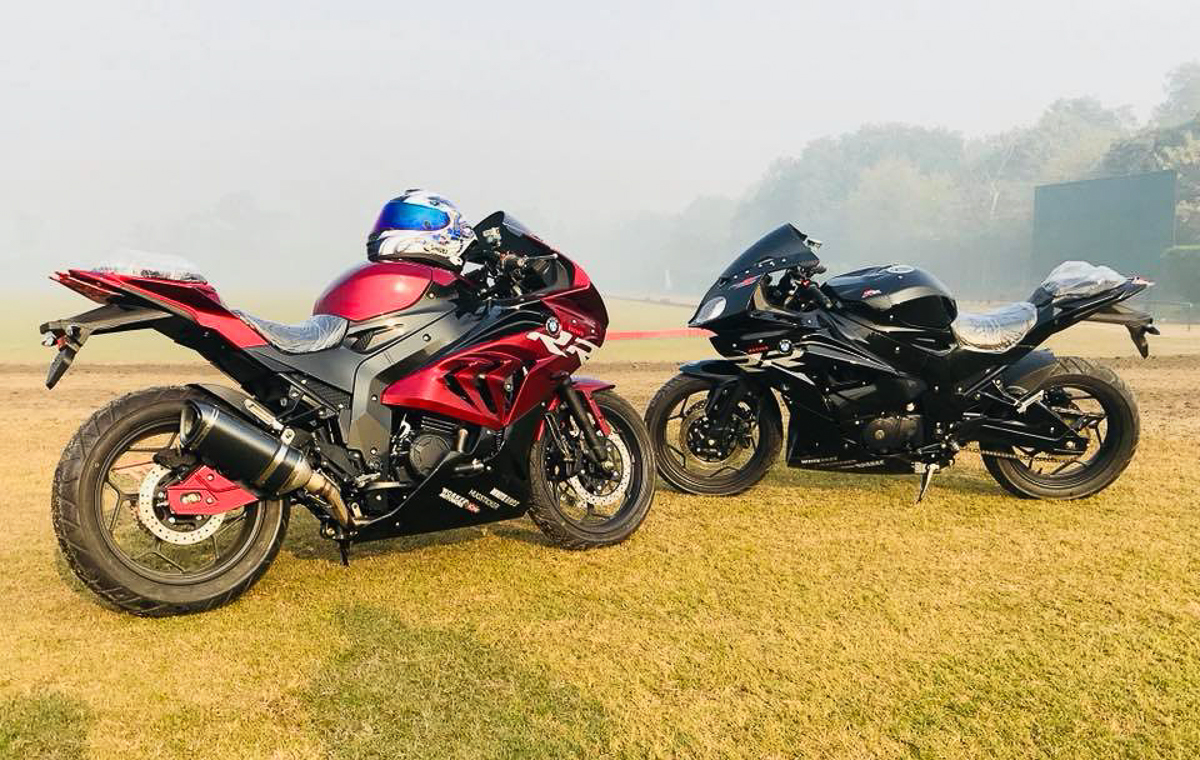 It is however based on the S 1000 RR so any replicas will look good either way. Price? 575,000 PKR (RM20,357). Other features include front twin disc brakes, five-speed manual gearbox and a 13-litre fuel tank.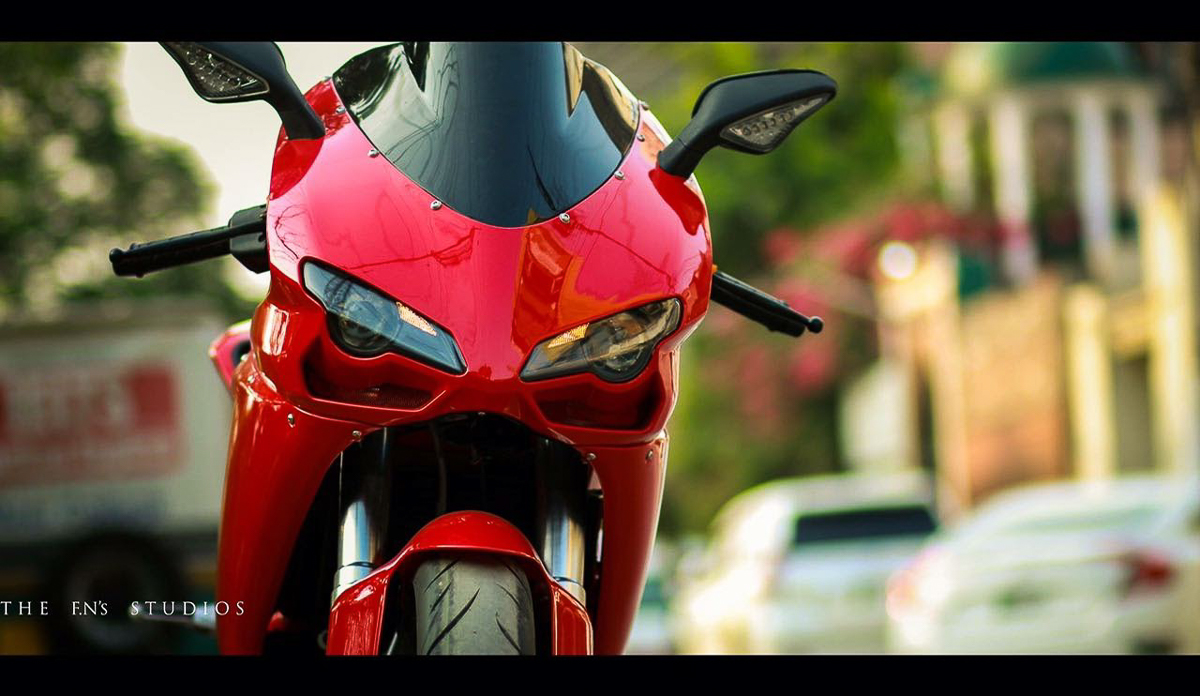 If you to the Sigma Motorsports of Lifan Motorcycles websites, you'll see a whole range of motorcycles 'inspired' by other bikes from a wide variety of manufacturers around the globe. All we can say is nothing because our jaws are wide open and emitting the silent sound of disbelief.