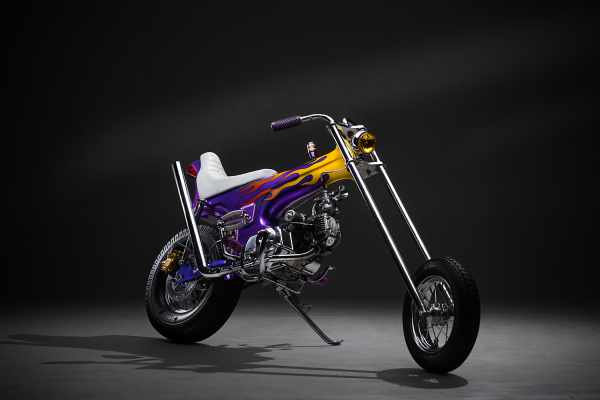 Honda Dax 'Ramone' is an Indonesian-built baby custom chopper named after a character from Pixar's 'Cars'.
Though it started out life as a pint-sized minibike with modest  commuter ambitions, this custom chopper build created by a bunch of Indonesian builders turned out to be larger than life.
Called the Honda Dax 'Ramone', it is the brainchild of Insta-famous Indonesian visual artist Muklay. To build it, Muklay had commissioned renowned Indonesian custom bike builders Lemb Inc, who completely transformed a Honda Dax (aka Honda ST-Series) to create Ramone.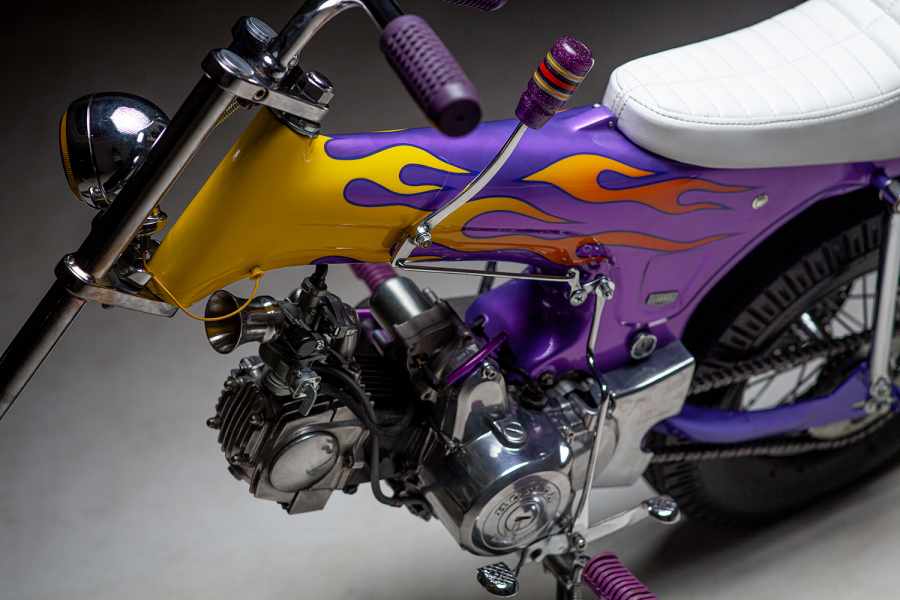 The first challenge Lemb Inc faced was the powertrain, whereby they had to swap out the original C70 powertrain for a sturdier C86 Supercub unit instead. The mill then gets brimmed with a custom-built exhaust that points skyward, as well as a hand-shifter unit mounted on the left side.
The Dax's rear end was also reworked to accommodate the kick-back seat design. Lemb Inc then added the obscene 107cm solid front forks to give this minibike the full custom chopper look and stance, along with a set of 10-inch wire spoked wheels wrapped in (presumably) low-pressure tyres for some comfort.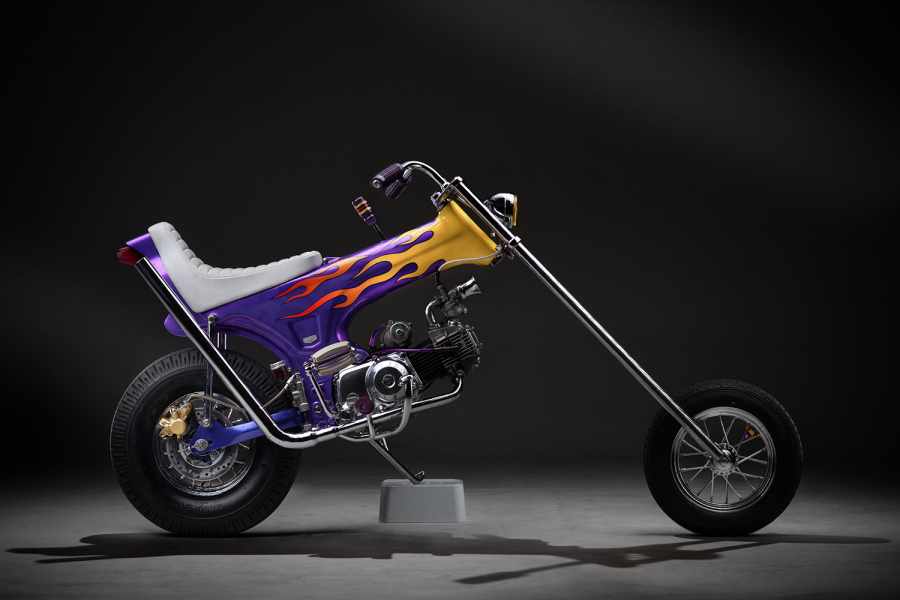 As for the wild paintwork, Muklay himself worked on it, with the artist favouring a 70s styled flames and candy purple hue. The build's name came about after Muklay realised how the finished product looked similar to the character Ramone from Pixar's feature animation Cars.
Sadly, Ramone's paintwork did get scuffed after being knocked over by thieves who broke into Lemb Inc's garage. Fortunately, it was repaired and restored by Indonesian paint expert RSSQ who even managed to fully conceal any signs of damage. The result of which looks unbelievable to say the least.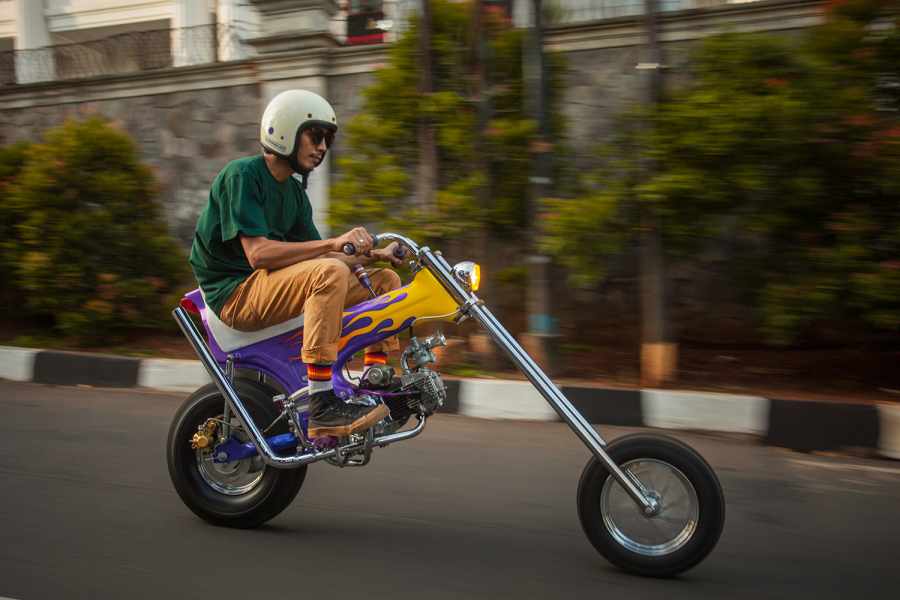 Overall, it's safe to say that this Honda Dax 'Ramone' baby custom chopper build will be the centre of attention anywhere it goes. We just hope Muklay doesn't encounter too many potholes riding it though!