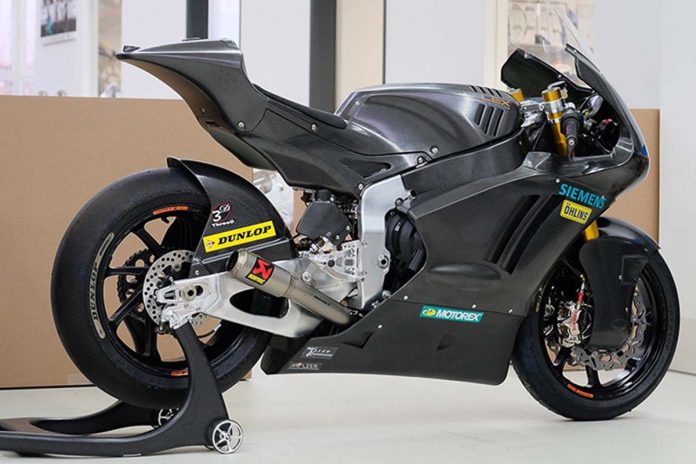 This particular 2019 Triumph-powered Kalex Moto2 bike is looking ready for 2019.
The 2019 Moto2 season will see a brand new 765cc three-cylinder engine manufactured by Triumph being used.
Kalex is already a few steps ahead as they need to impress a lot of their customers using their chassis come 2019.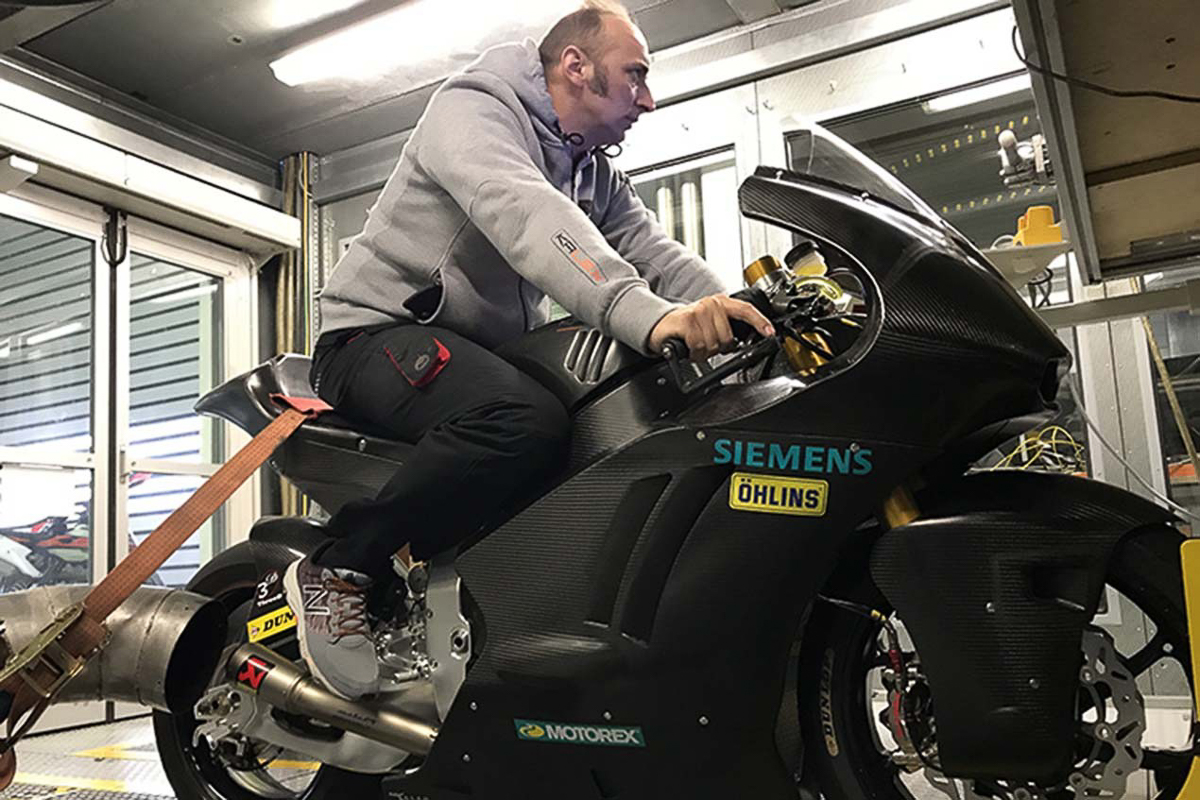 It looks like this particular 2019 Triumph-powered Kalex Moto2 bike is primed and almost ready for the upcoming 2019 season. As most of you may have heard, 2018 will be the last year that Moto2 will use the 600cc four-cylinder engine from Honda's CBR600RR before they make the transfer to Triumph's 765cc three-cylinder firepower.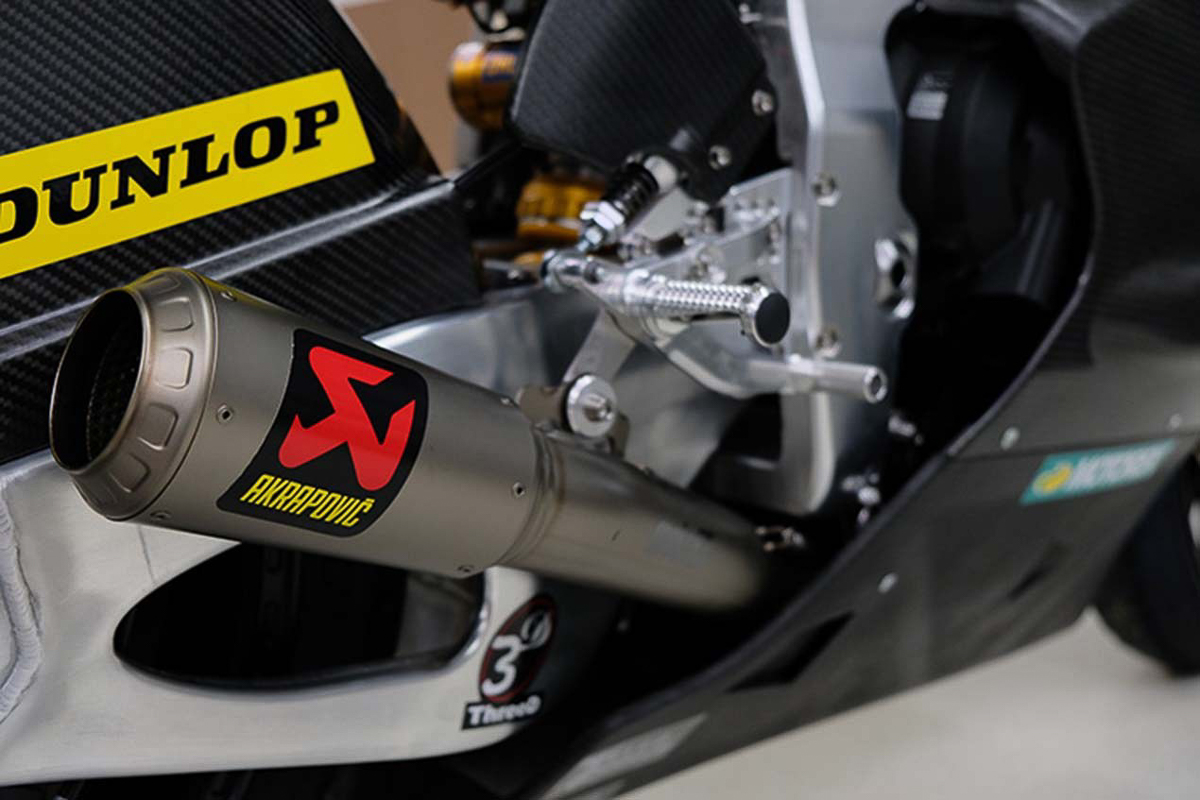 Kalex has already made grounds in coming up with the perfect chassis to fit this new engine and it is looking great. The German-based chassis manufacturer has a lot of customers in the Moto2 category and they definitely do not want to disappoint come 2019 when the new Triumph engine comes into play.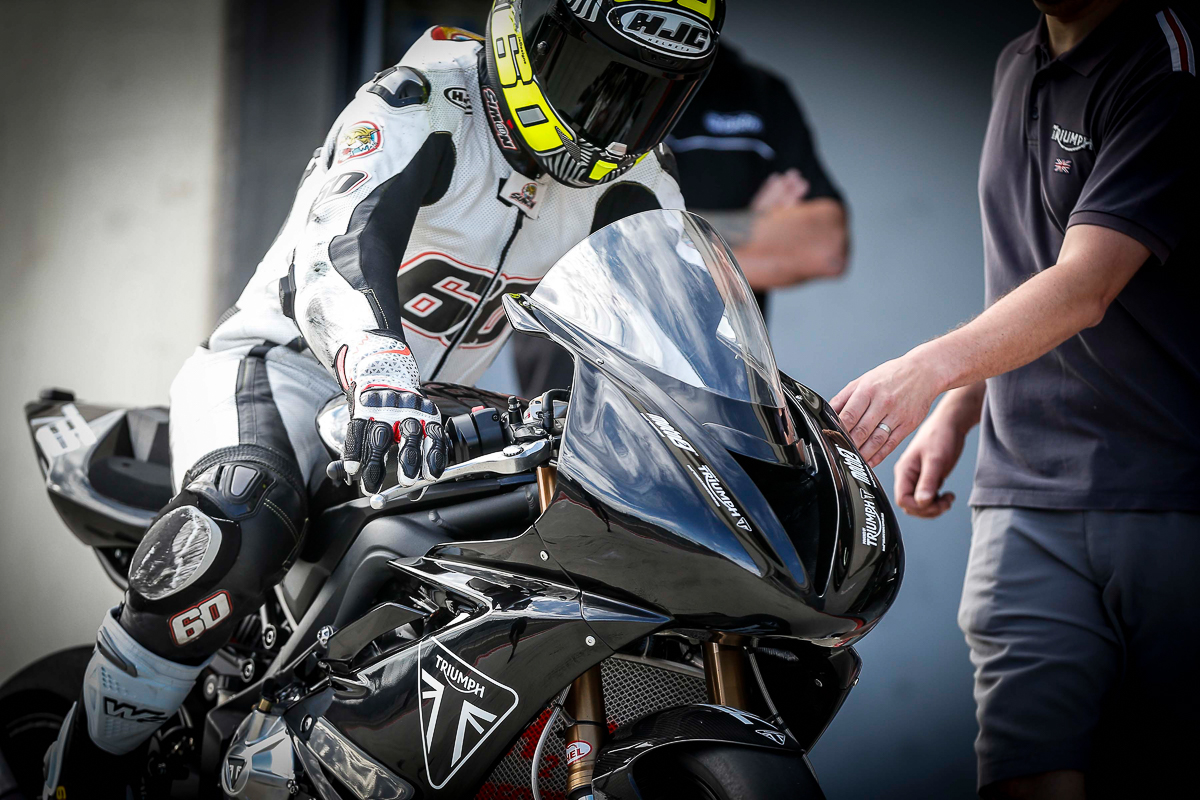 With a growing number of teams using Kalex as their go-to chassis, the manufacturer is looking to continue their dominance in the intermediate class after winning every single championship from 2011 up until 2017 (except for 2012 where Marc Marquez blew past everyone on board his Suter race machine).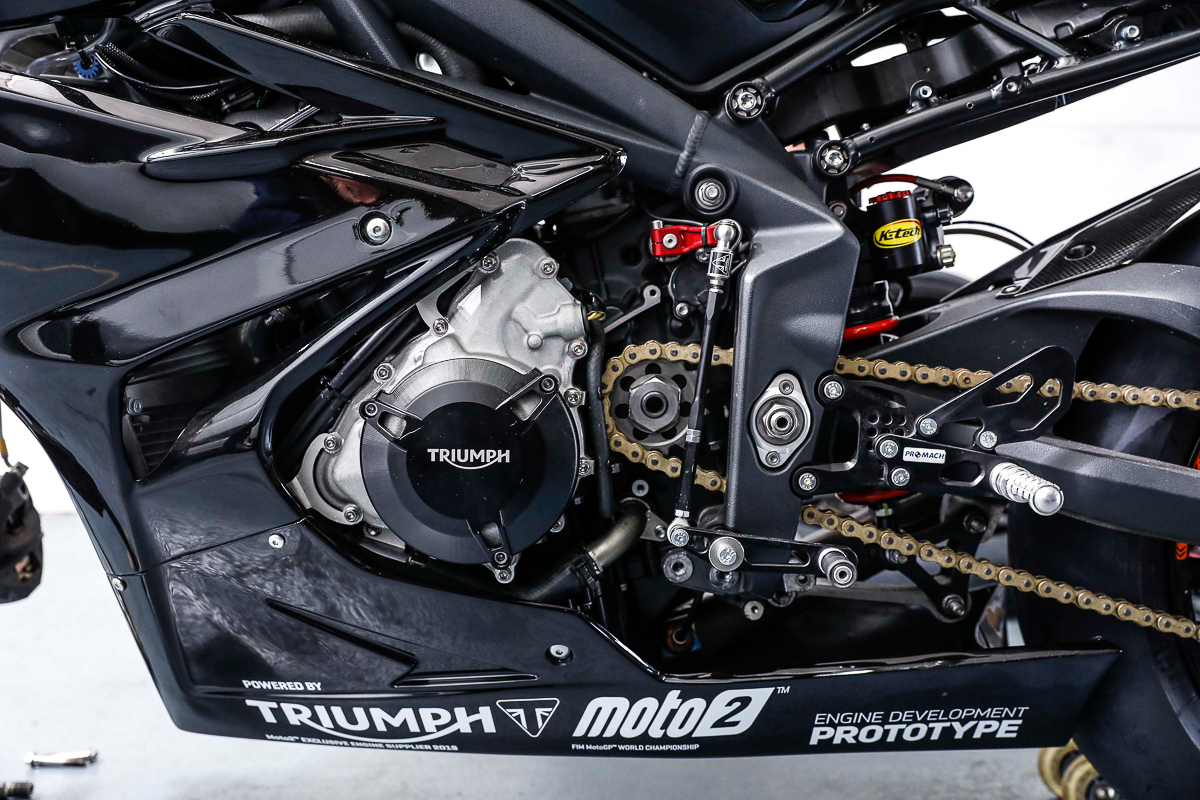 2019 is going to be an interesting year with this new and bigger engine (not to mention the sound). The other thing that we can't wait is the possibility of the 2019 Triumph Daytona 765 being introduced as the British manufacturer's main product to promote apart from their already impressive 2017 Triumph Street Triple RS.