Ahead of the HJC Helmets Grand Prix de France, HJC Helmets has launched the new 2018 HJC RPHA 11 Mike Wazowski helmet.
Their top-of-the-line sports helmet features the charismatic character from the movie, Monsters, Inc.
The US market will be able to purchase the new RPHA 11 at $599.99 (around RM2,382).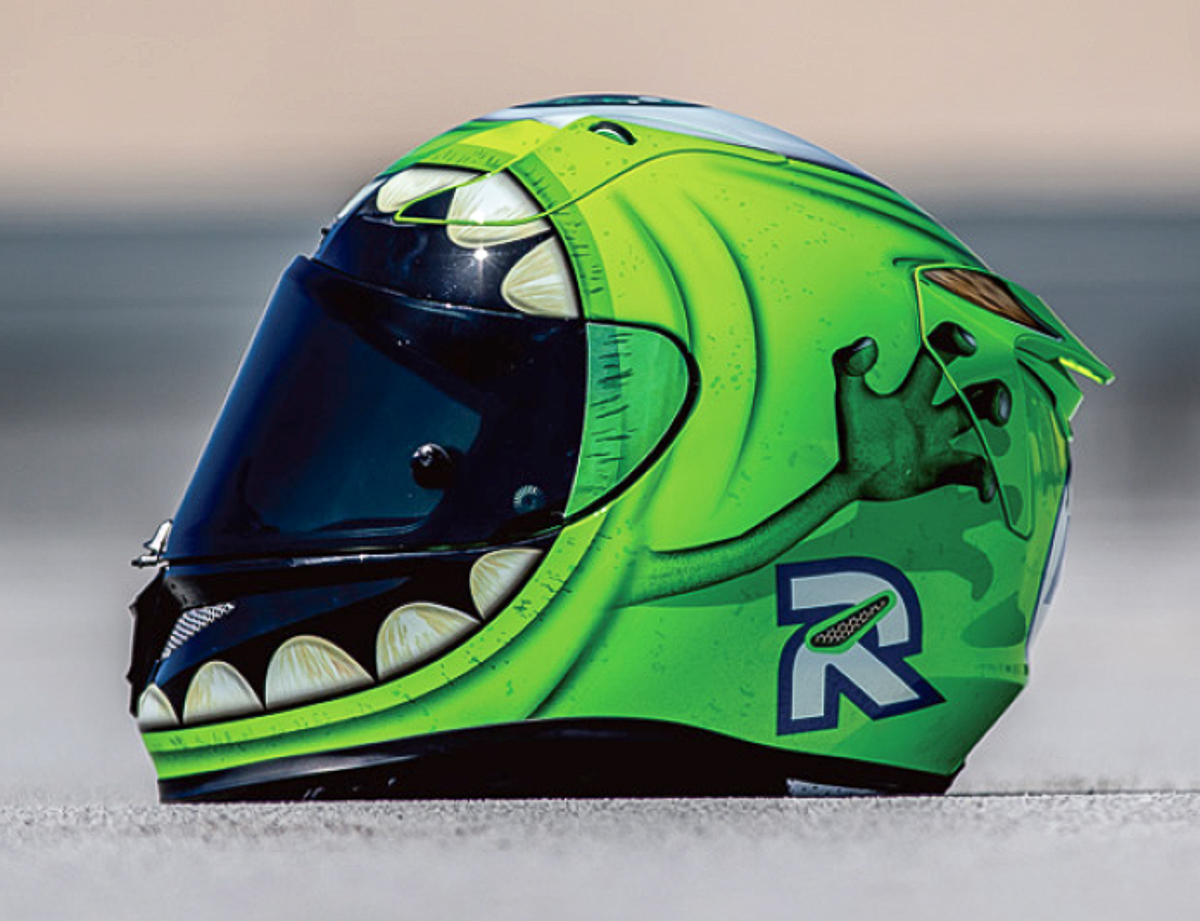 After the recent announcement of the superbly-unique HJC RPHA 11 Deadpool sports helmet, HJC Helmets again surprised us with something so "eye-catching", it's awkwardly beautiful. Just in time for the MotoGP round happening this weekend in France (sponsored by HJC, of course), they've released the 2018 HJC RPHA 11 Mike Wazowski from the movie Monster, Inc.!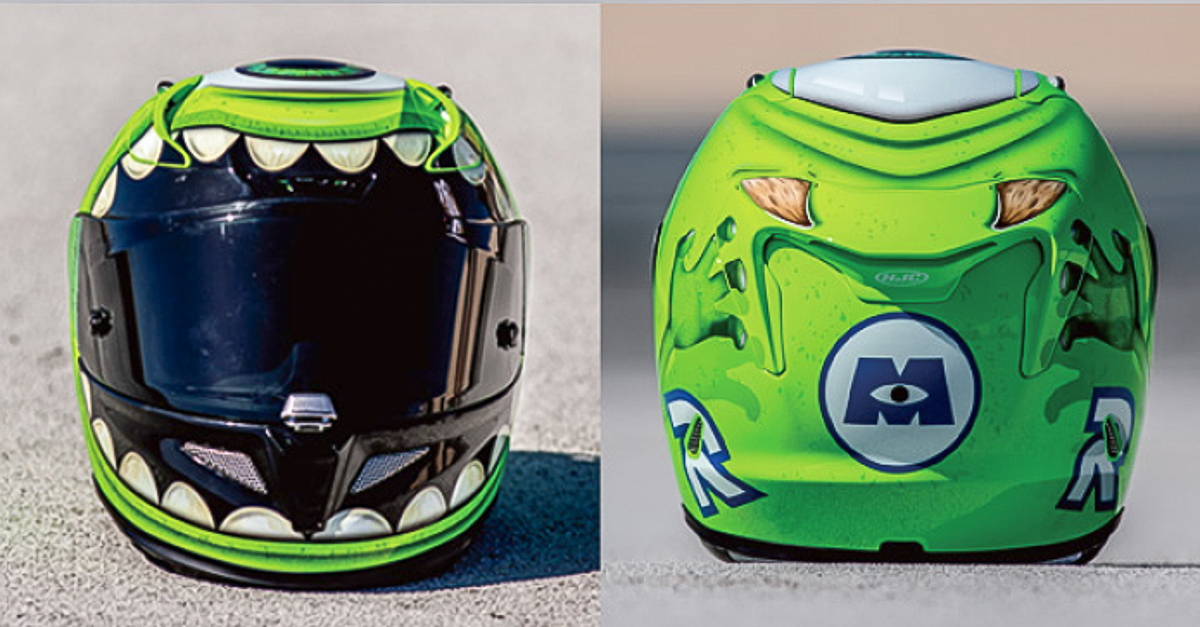 The reason why HJC Helmets has chosen this Pixar character for their latest helmet design is due to its monstrous green beauty and lively character. Mike Wazowski's design is clearly shown on the new helmet as wild, bright, and something that definitely will visibly stand out on the road and track.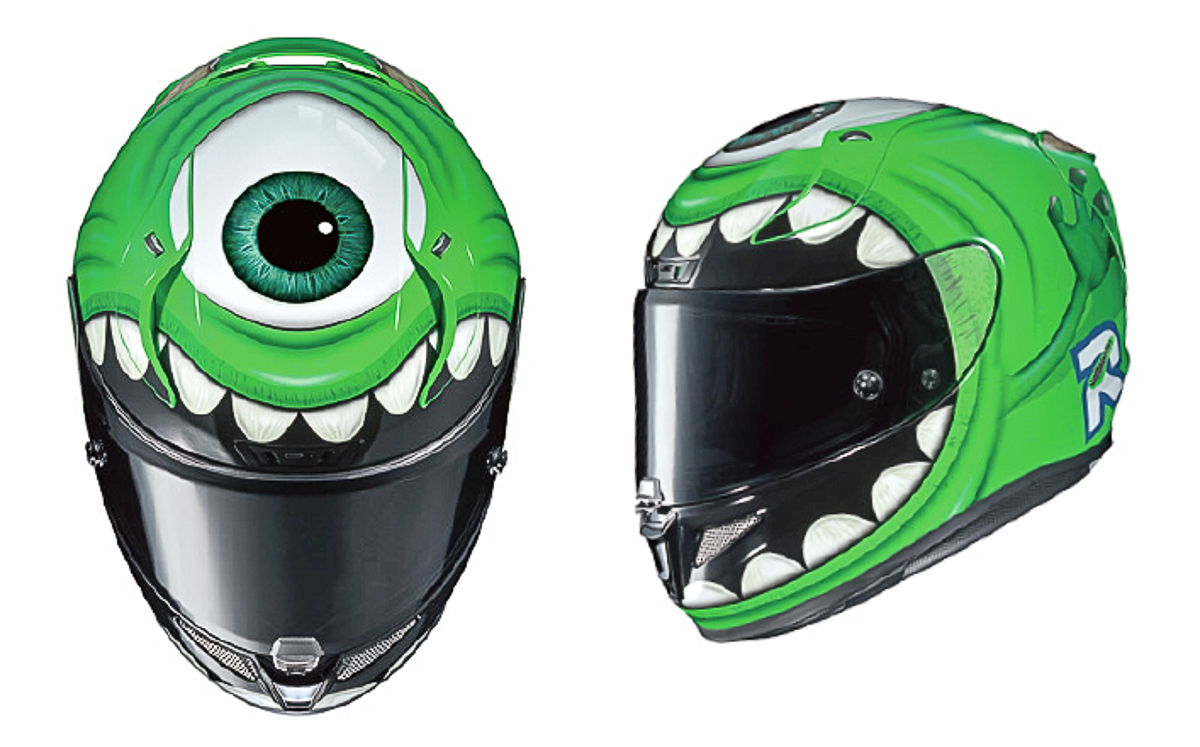 This new graphic is featured on the RPHA 11 model, HJC's premium sports helmet. The RPHA 11 is constructed of PIM+ materials for an ultra-lightweight shell with superior shock-resistance. Each helmet in the RPHA 11 series comes equipped with an extra smoke shield, Pinlock insert, chin curtain and breath box, as well as 5-year warranty.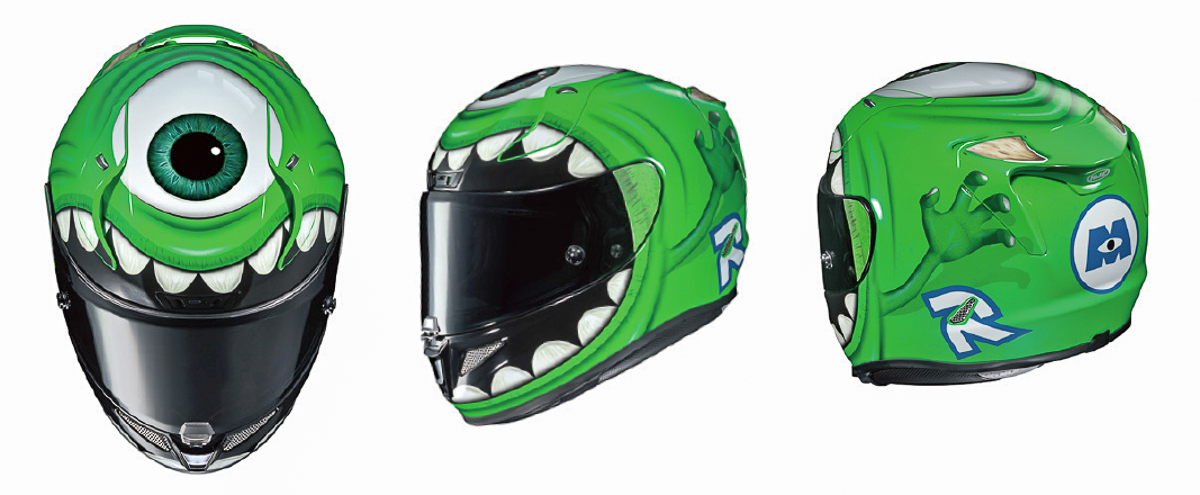 Some Moto3 riders like Phillip Oettl were seen sporting the new RPHA 11 during the first Free Practice session at Le Mans earlier today. As for the pricing, the US market will be able to get it at $599.99 (around RM2,382). As for Malaysia, we will report if there are any official announcements from HJC Helmet Malaysia.