GCK (Chopper Garage Kelantan) has apologised to the Thai government

Marshals caught on video stopping traffic

What are the potential repercussions?
Last year, we had just checked into our honeymoon suite, freshened up and were in the midst of renting a scooter for some gallivanting until we saw the news on TV: "Malaysian biker shot dead" in Hatyai. (Click here for the coverage.)
We cancelled our plans for the scooter that evening, although we knew we were just being too careful. But how could we be sure since we're now in another country where conversing with the locals was not as easy? Whose cultures and sensitivities are different from ours?
The Thai police acted quickly and caught the shooter. The reason of the shooting was because he didn't "like the way the (Malaysian) rider rode."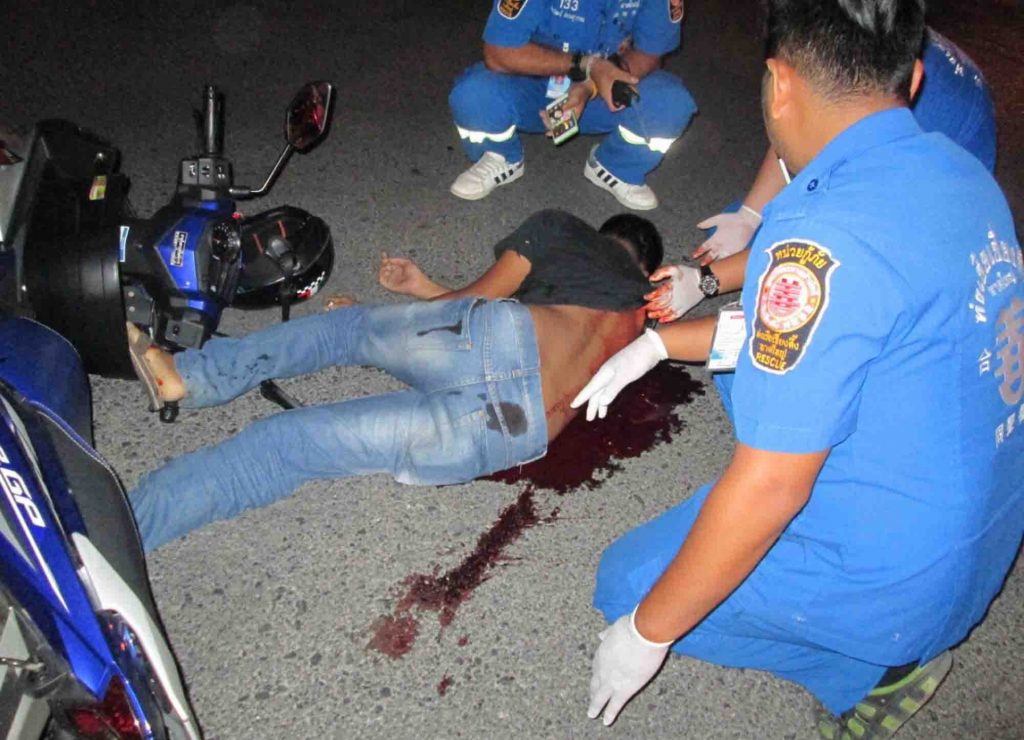 I was also in Phuket two months prior to the shooting, first for the Phuket Bike Week and then back in Phuket again on a ride a week later.
We were covering the festivities at the bike week when a video captured by a Thai driver on his dashcam had made rounds in Facebook, showing a group of Malaysian bikers stopping traffic at an intersection for their riders in their group to pass. He was courteous in his comments however, hoping this doesn't repeat the next time.
But on the next trip to Phuket two weeks later, we had this one guy who raced against every Thai who overtook him. His reason, "no-face" to lose against the 100cc scooters on his 1000cc naked sportbike. Additionally, there were a few others who couldn't stop harassing young Thai ladies on their scooters from the moment we crossed the border, all the way to Phuket, and back. We warned these buffoons, but habits die hard, right? I won't be riding with them any longer, that's for sure.
I thought it's all buried and done.
Then this video showed up on Channel 7 News in Thailand, just a few weeks ago.
Recorded on another Thai driver's dashcam, it showed four Malaysian riders blocking an intersection for their buddies to blow past the red lights.
A firestorm of criticism blew up in social media. Non-bikers called these guys a whole bunch of undesirable names, and some even criticized all Malaysian bikers. Bikers also joined in the fray in criticizing those chumps, partly in attempt to distance themselves from that selfish act.
Stopping traffic by marshals, unless by police riders, has already been outlawed in Malaysia by the authorities, but what in the world were these cretins thinking when they did so in Thailand?
They've not only sullied the reputation of bikers, but the nation's as a whole.
But even then, there were those who defended the indefensible, by claiming that the Thais drive without manners at our border towns. But hey, did they stop traffic for their friends to pass? Were there videographic proof?
I've met those drivers on the road many times and yes, they were FAST. But they didn't stop traffic, race with the locals or harass our adiks and aweks, did they?
Let's face it, we've seen how belligerent some mat sallehs can be in the way they treat the Thais or any populace of developing countries, but at least they don't stop traffic the way these guys did.
We've even ran into members of the Bandidos MC during Phuket Bike Week, a 1-percenter bike group (means outlaws) bike group with affiliations to the Hell's Angels, but they didn't stop traffic for their buddies, did they?
The offending "marshals" were part of a group from Choppers Garage Kelantan (CGK). They have since done the right thing and handed a letter of apology to the Thai consulate to Malaysia. (Click here for the report on MyMetro.)
But what about the repercussions? Is it so easily solved? I wonder if the apology was picked up by Thai networks at all.
The Thais are among the most hospitable people in the world. Most, if not all, are genuine in their welcoming attitude, correctly earning them the title The Land of Smiles. Go to places like Buriram or Chiang Mai and they'd wish you everytime they see you. School kids smile and wave when they see you riding a big bike. Restaurant owners welcoming you into their premises with the wai and a bow of the head, as if you were the king.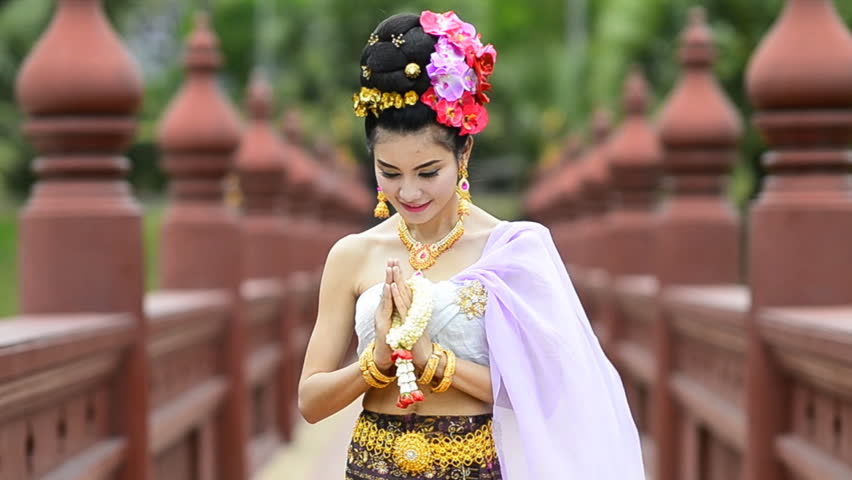 Tourism contributes up to 10% and beyond to the Thai economy and the locals know this. Most turn a blind eye towards the uncouth "traditions" of some tourists. The cops also tend to be more lenient towards visitors.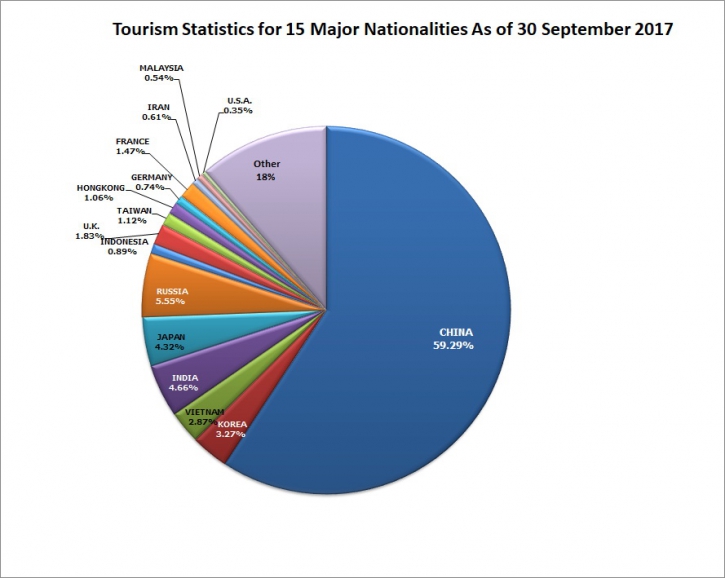 In recent times, Chinese tourists have taken over as the majority to visit the kingdom. According to Association of Thai Travel Agents website (click here for more details), the Chinese constituted to 59.29%, equivalent to 2,576,129 visitors, from 1st January to 30th September this year alone. But their failure to observe and adhere to local traditions have driven the Thais to respond in kind. Chinese tourists now have to be driven into Thailand.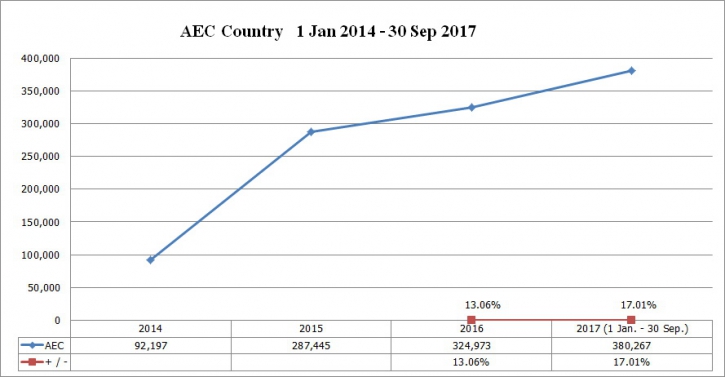 Malaysians contribute a smaller number of visitors to the kingdom. 26,723 made their way across the border in the same period, but even then, the Thais still regard us Malaysians as friends from afar. They'd usually ask, "Where are you from?" and cheer up when we mention, "Malaysia."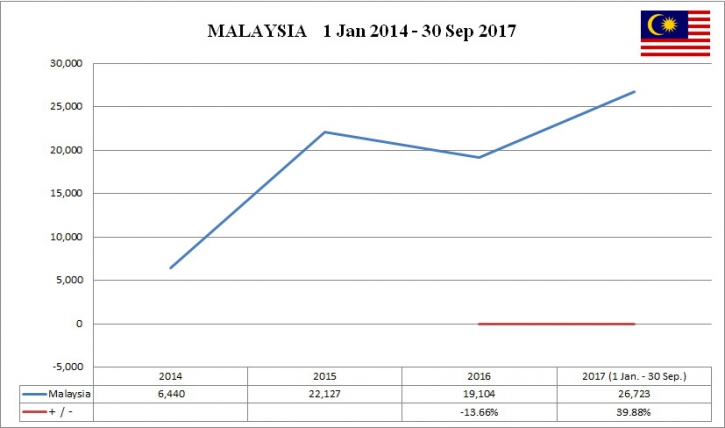 But if we kept treating them with a sense of us being the master race, what's to stop us being treated like the Chinese and Middle Easterners before this? Or see our entry requirements tightened or being harassed by the Thai authorities?
Or worse, stare into the barrel of a Beretta 9mm.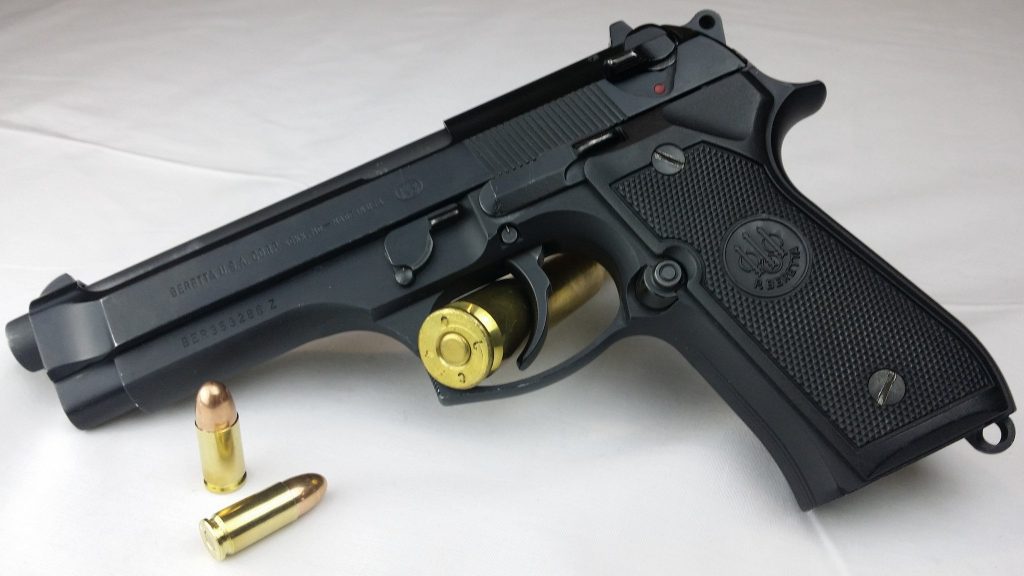 What do we want to be? Do we want to be bikers who are cultured, learned, courteous? Or do we want to be modern-day barbarians on steel horses? If anyone chooses to the be the latter, please do so after you lose those Malaysian number plates and whatever other thing that will identify you as a Malaysian.
May this episode be a lesson.