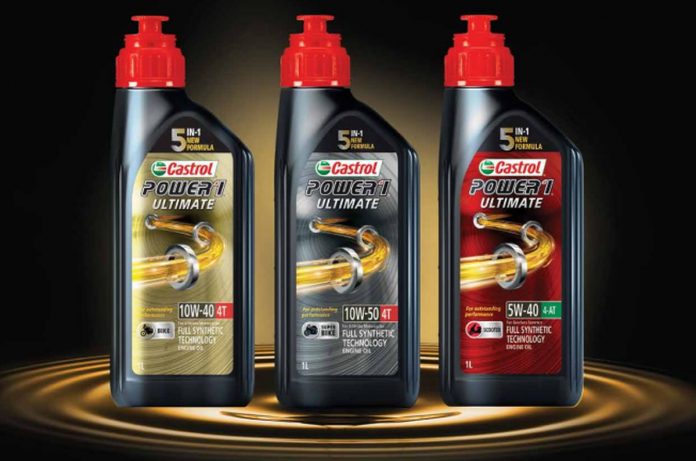 Castrol Malaysia has launched the Castrol Power1 Ultimate, a new fully synthetic engine oil line for two-wheelers.
According to Castrol Malaysia, the new Power1 Ultimate Full Synthetic engine oil is designed to provide superior acceleration and performance for motorcycles.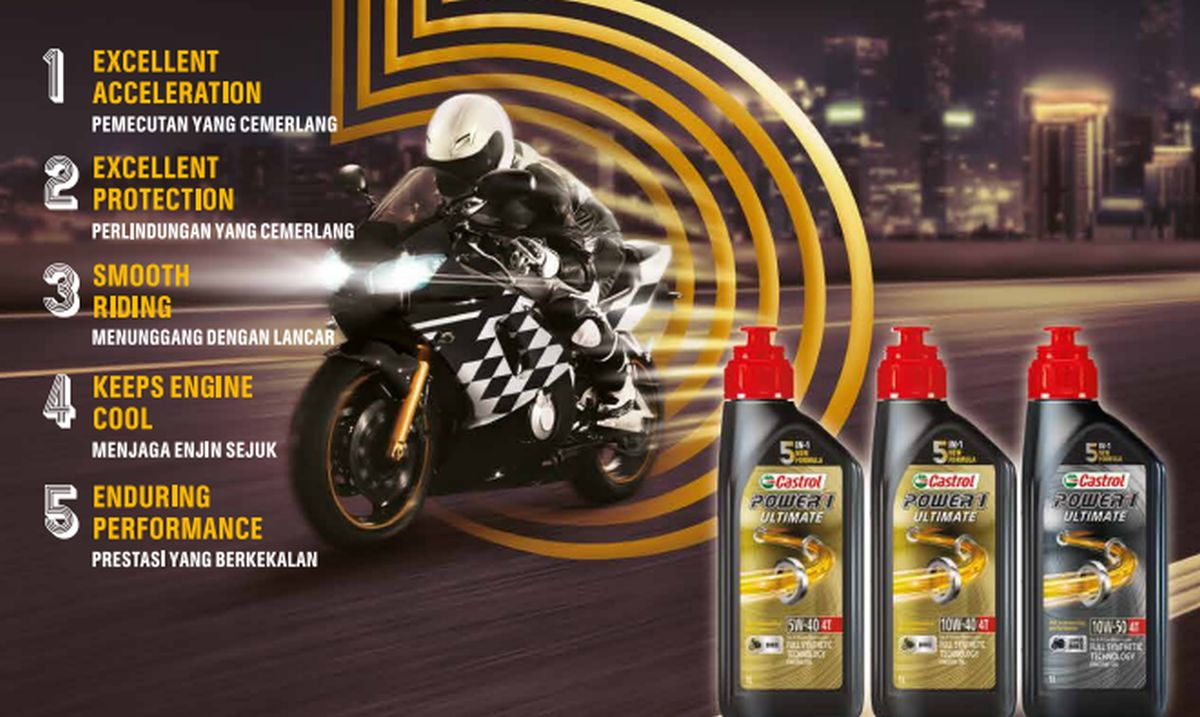 The Power1 Ultimate is available in different viscosity:
5W 40 (scooters)
5W 40 (small displacements motorcycles)
10W 50 (big bikes)
"The newly introduced engine oil was created not just for the power it provides, but also to keep up with Castrol's reputation of protecting the heart of the vehicle as well.
"Our primary goal is to amplify the riding experience for the riders by providing them more power, confidence and acceleration. Motorcycles, just like us, experience fatigue and stress. Without proper care and attention, it could affect its performance and longevity.
"Castrol Power1 Ultimate goes the extra mile to provide and protect your bike and its engine," said Keow Mei-shan, Marketing Director of Castrol Malaysia & Singapore.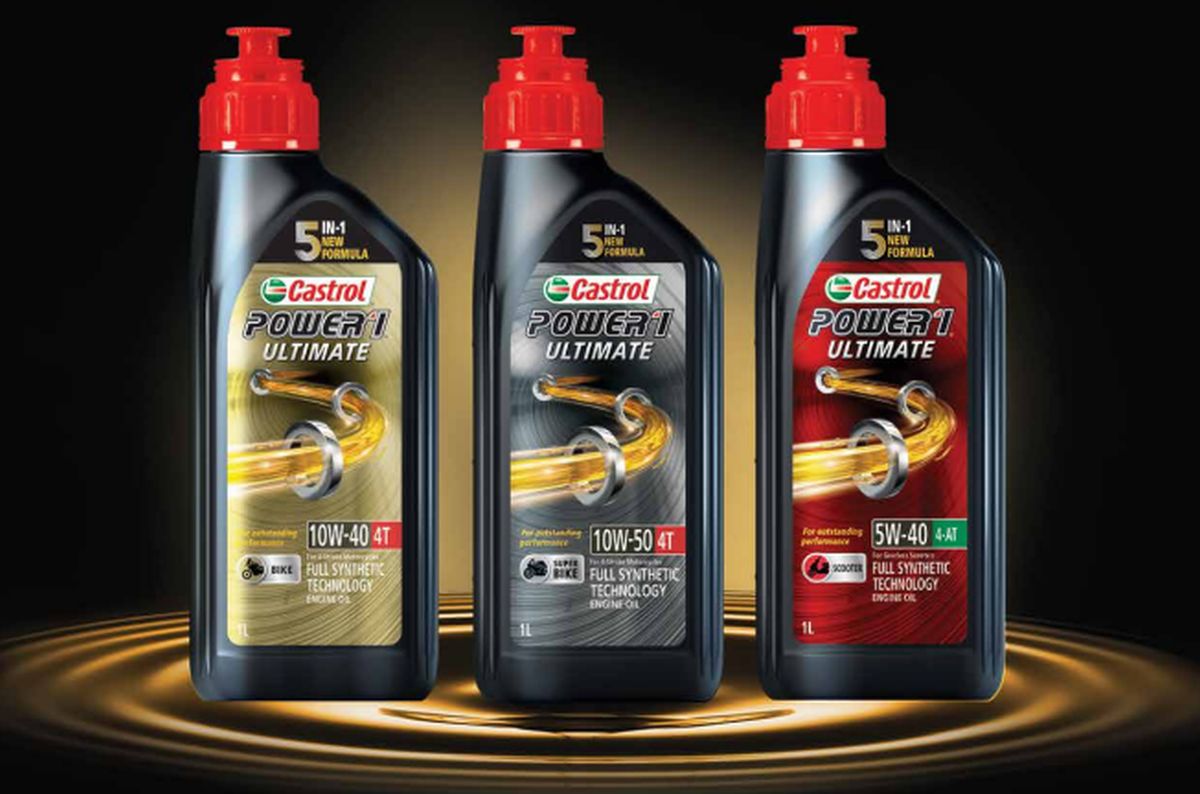 The Castrol Power1 Ultimates also promises performance in five key areas which include:
Surprising acceleration
Better protection
Smooth riding
Keeps engine Cool
Enduring performance
The Castrol Power1 Ultimate 5W-40 4T, 10W-40 4T and 5W-40 4-AT is available for RM55, while the 10W-50 4t and 15W-50 4T is priced at RM60.50.
All of the products are available at Castrol Bike Point and Castrol's Official Store in Shopee.