The biggest two-wheel event in the country is fast approaching!
Tickets have already sold out some time ago!
But we have them here for you at only RM60 with Free Delivery right to your doorstep!
Ordering is as simple as ordering Pizza!
Call or message +60128003470 for more information!
As it is already known, all tickets to the 2019 Shell Advance MotoGP are sold out. The Sepang International Circuit has expected a record crowd this year, given the great results from Malaysia's own race teams.
But you are in luck!
Commemorating our BikesRepublic.com's e-commerce platform launch, we are offering 100 Shell Hillstand tickets. And no, we are not offering them at scalper prices, they are going for only RM 60.00 each.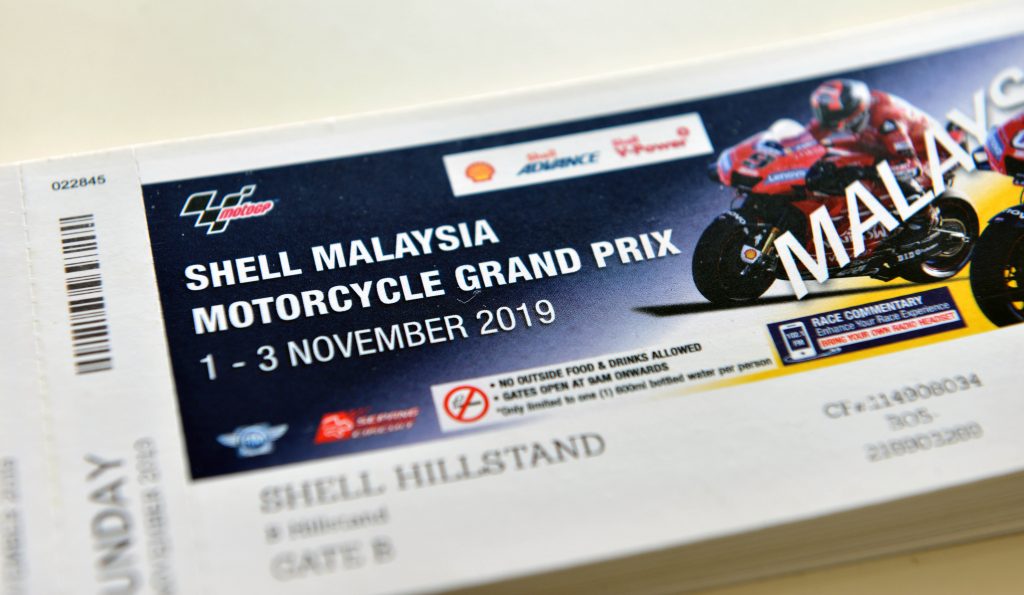 And best of all, in conjunction with the launch of our new platform – we are offering free local and international shipping for all tickets bought from us!
The tickets are for the Shell Hillstand area situated outside Turns 12, 13 and 14, The Shell Hillstand is a very strategic viewing area. Spectators have a great view from Turn 8 itself. Most of the drama occur in Turn 8, 9, 10 and 11. Turn 12 is where one sees the rider and bike leaned over at incredible angles as it is a the fastest corner at the circuit.
The new BikesRepublic.com e-commerce marketplace will offer only genuine and the best motorcycle-related products only. Sellers are invited to place their products instead of being open to unscrupulous parties. So you ensured of only the most genuine products for you and your motorcycle.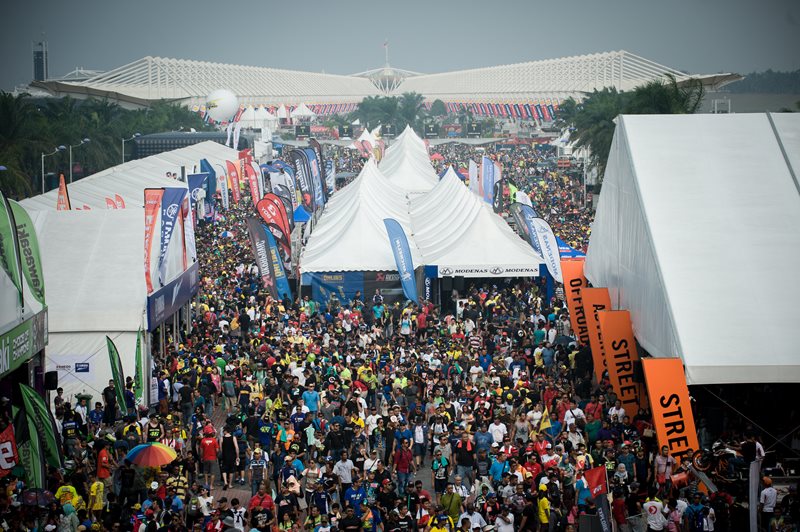 Besides that, the reason it is called the Shell Hillstand is because it is where one will find the Shell Advance Ride-Thru Service. There are also food trucks serving the area. But most of all, it is close to the SIC mall area.
So, get your tickets now for only RM 60.00 each.
Click here to buy your tickets!
Or if you prefer to speak to somebody first before purchasing, then simply call +60128003470 and our overly friendly customer support executive will be happy to assist you!
See you at the race!