Ducati officially unveiled the 2021 Ducati Multistrada V4 range last month and in typical fashion, there are already a number of ways for future owners to elevate the bike's overall riding experience. One of them is a full-system exhaust from Akrapovic designed specifically for the new Multistrada.
This collaboration gave birth to a racing-derived exhaust unit together with an approved silencer that's designed to fit the Multistrada V4 like a custom and very expensive glove. Made out of stainless steel together with titanium outer sleeve silencer plus carbon fibre end cap, this beauty cuts the overall weight by 5kg (215kg dry weight for the stock MTS V4).
You'll also get a power increase to 174hp and 133Nm torque, which is 4hp and 8Nm more than stock). In other words, it's a much better power-to-weight ratio for a sportier feel that is offered by its 1,158cc Granturismo V4 engine.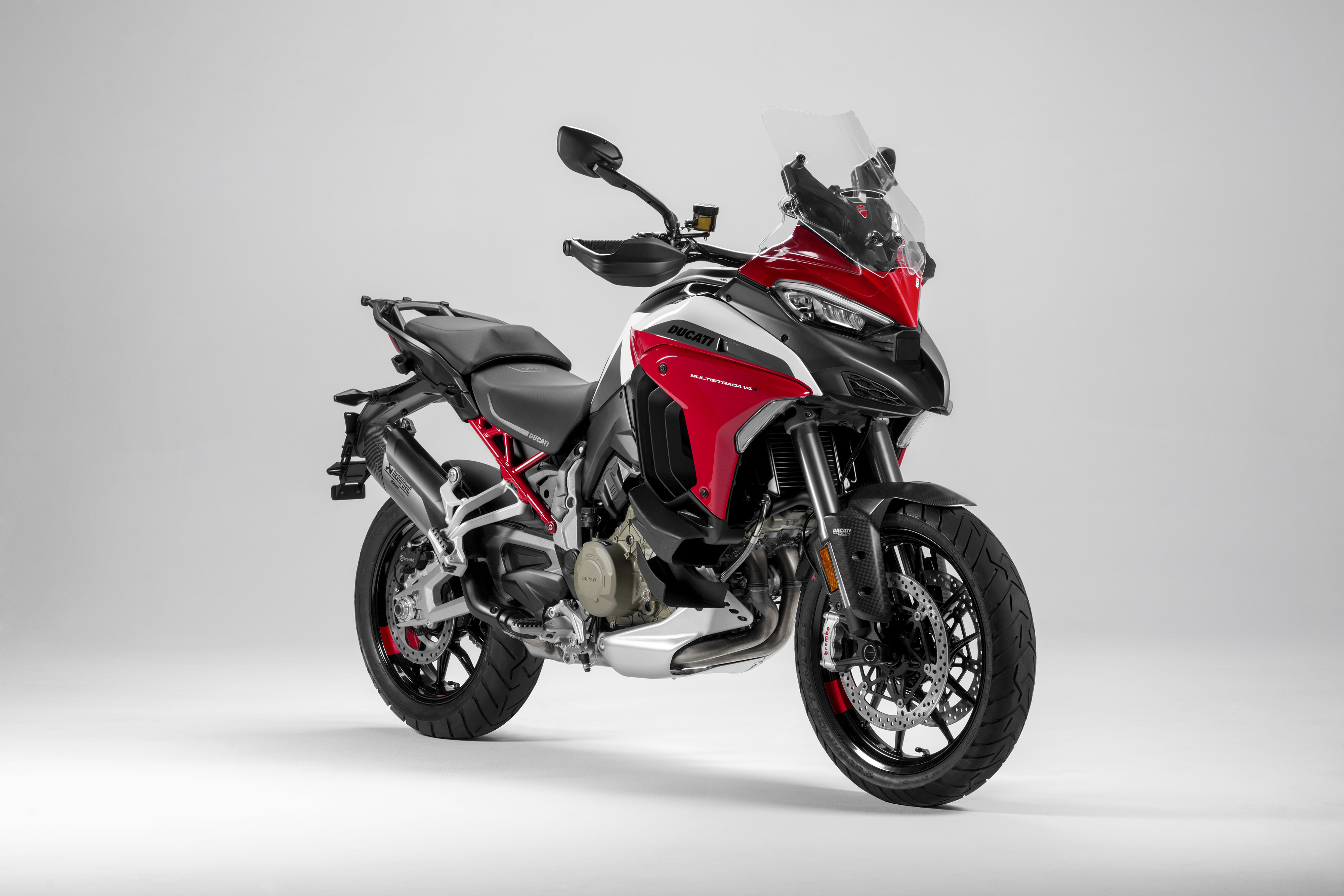 If you opt straight for the top-of-the-line 2021 Ducati Multistrada V4 S Sport, this Akrapovic exhaust system is already fitted as one of its standard specs. This option is available for the base MTS V4 and MTS V4 S if you're looking to ride a bit wild. Not too sure about the price tag, though.
Written by: Sep Irran