Hobby for a biker? How about building motorcycle model kits?

The kits come in pieces which you have to assemble into a complete bike.

The hobby is great for relaxation and self-discipline.
Bikers can have other hobbies, too, other than just riding. One of the best would be building motorcycle model kits.
There's nothing like the amount of satisfaction and gratification when you assembled something that came in pieces into your favourite bike. You need to have patience, eye for detail, finesse, determination, discipline and concentration to work through all the challenges and frustration to come away with the end result. Good or otherwise, I bet you'd still feel happy when the bike is finally assembled complete with its decals.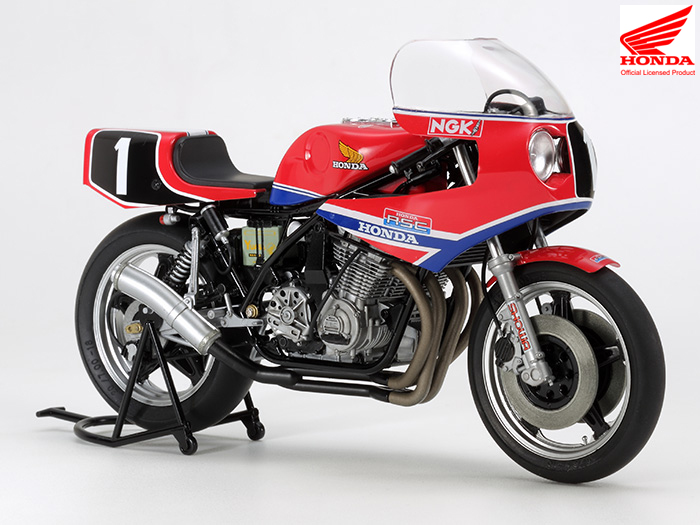 Patience is a dying virtue in this current society which is driven by instant gratification. That's why social media is so addictive to so many ways. But why not use current media such as YouTube to search out tips on assembly techniques? We didn't have any guide at all except for the assembly instructions when I started this hobby in the mid-80s. We're so much luckier now.
The way I see it, assembling model kits is a great way of being at peace with yourself. I know for a fact that I'd switch to a zen-like state and shut out the world completely when I work on a model (even on a Lego set). It's probably the best way to slow your heart rate down after a hectic day at the office or after your family's gone to sleep. It may also be the very thing to return that great virtue called patience.
No, these kits aren't necessarily for kids, perception be damned. I remembered that when a girl I who tried to impress complained to her friends that I brought her to the toy section during our date. She friendzoned me. But hey, I got to complete the Tamiya RZ350 kit without having to waste money and time on her any further nyah, nyah. She didn't know how much work it's required to bring a legendary bike from hundreds of pieces of non-painted plastic.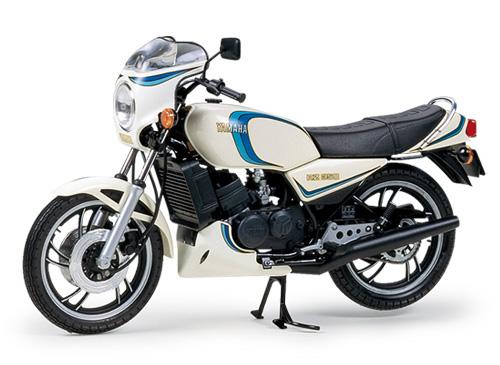 If you've never seen how a kit looked like before, check out the picture below.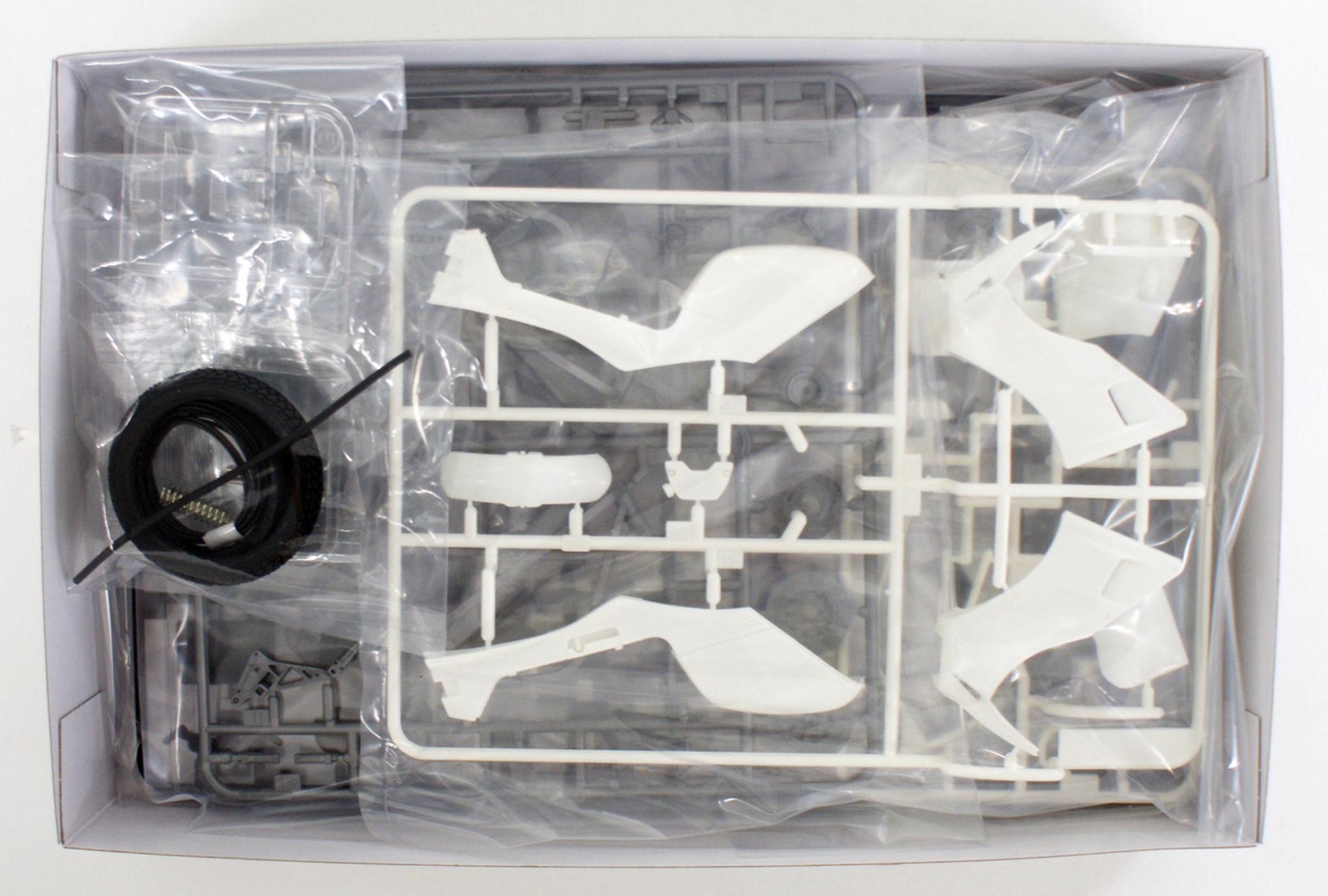 My late-Dad presented me with a 1/12th-scale Suzuki RG250 from Tamiya when I was 14 years old in 1986. I opened the box with glee, thinking that it's a completely built-up bike. I was greeted by a frame with "exploded" parts in a clear plastic bag, instead. The kit included a manual that presented a brief description on the particular bike.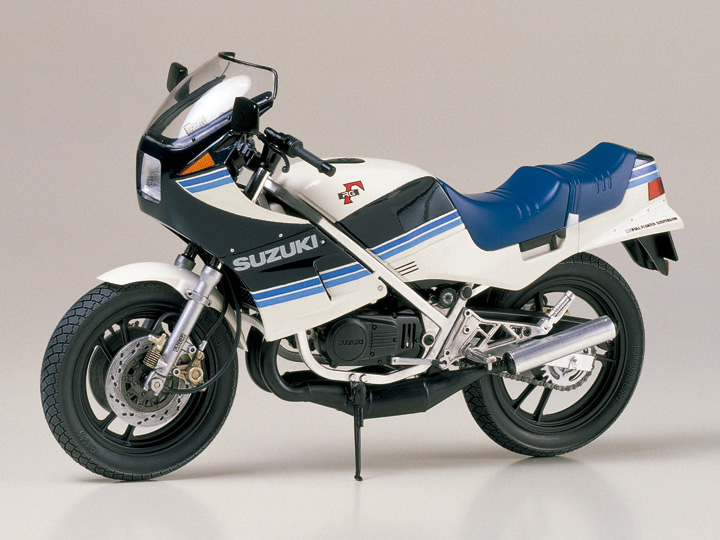 My Dad sat down and helped me get started. He bought me the paint, paint pens, brushes, clippers, etc., except for the airbrush and compressor as they were too expensive even at the time. I found that the most difficult process was painting and detailing, while assembly was more or less a breeze.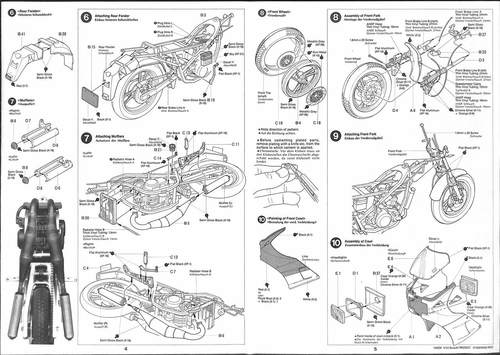 I remembered building up the bike as best as I could with what I had at hand. The end result was far from those built by long-time enthusiasts, but hey, I was super satisfied.
I've stuck with the Tamiya brand since then due to the high level of details and well, Tamiya is essentially the only brand that's left today. Millennials or kids probably associate the brand to the Mini 4WD racers.
Their motorcycle model catalog is filled with some 72 1/12th-scale and just 12 big-sized 1/6th-scale kits. These are motorcycles that made impacts in motorcycling. There aren't more because they weren't licensed by the respective manufacturers.
Still, the 1/12 kits include legends such as the Kawasaki H2R and H2; Ducati 888, 916, Desmosedici, Panigale; Suzuki Katana 750 (with pop-up headlight), 1000 and 1100; Honda RC30; Yamaha YZR500 GP racer, YZR-M1, YZF-R1M; etc. A number of models have been discontinued including the bevel drive Ducati 900SS, Mike Hailwood Replica and 900 NCR Racer.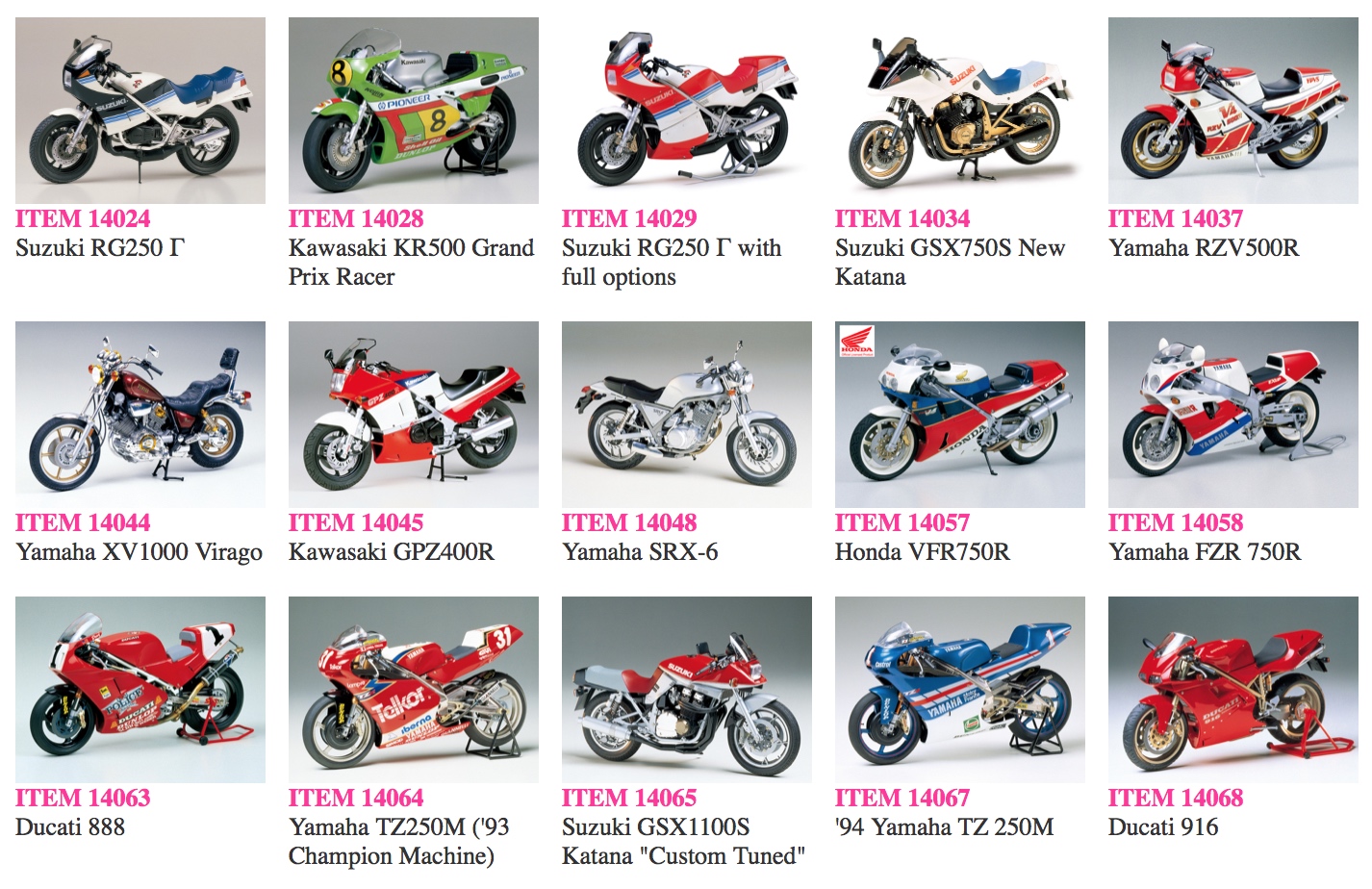 The 1/6 kits are reserved for certain groundbreaking bikes, such as the 1981 Honda CB750, Suzuki GSX-1100S Katana. But there are two engines kits here: One for the 1979 Honda CB750F and another for the Kawasaki Z1300.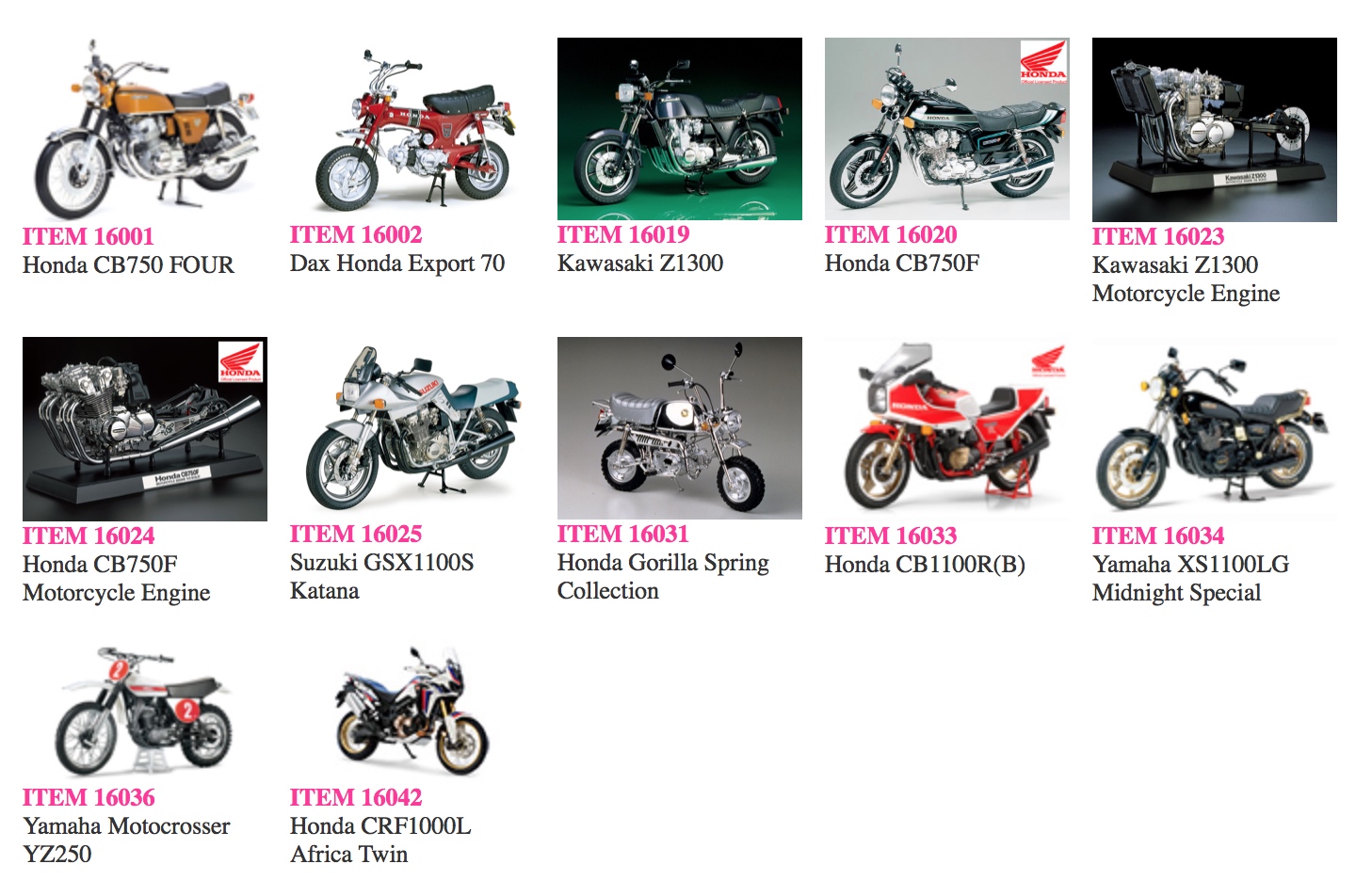 I wish BMW Motorrad and Triumph would license their bikes to Tamiya. I'll be building a BMW R32 or Triumph Rocket 3 or Thruxton TFC with glee!
They are not cheap these days, though. Each 1/12 kit will set you back around RM 300 (curse you, inflation!). However, am of the opinion that the money will be well-spent. Unless someone deposits RM 2.6 billion into my bank account (I know, the joke is stale but hey, is there a better example?), I could never get to own any one of these legends. Even then, bikes like the YZR500 or RG500 aren't for sale at any price! So, RM 300 for a historic motorcycle isn't that bad and I don't have to worry about where to store it. Hey, RM 300 is about the price of a Playstation game, anyway.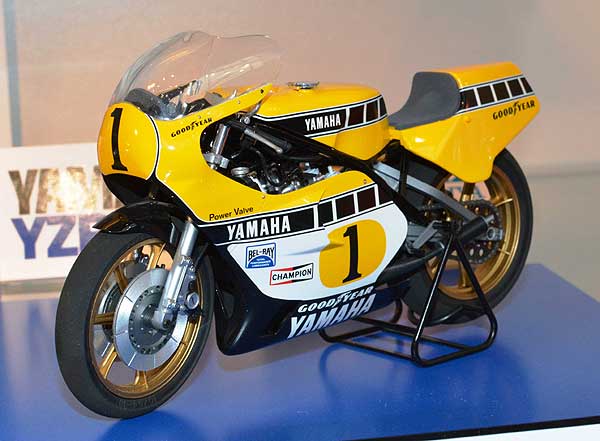 Give it a try, you may just fall in love with it.
You can the 1/12-scale catalog here; the 1/16-scale lineup here; and entire Tamiya catalog here. There is an authorized distributor here in Malaysia.