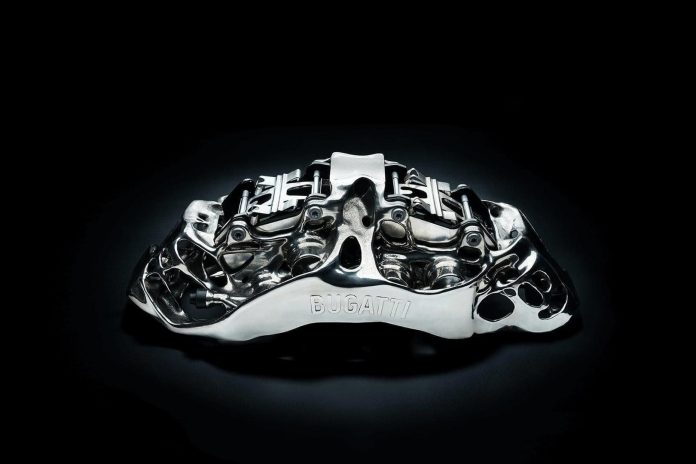 Bugatti uses 3D printing technology to produce this titanium brake caliper.

3D printing produces intricate parts which cannot be milled or forged.

Bugatti did a demonstration video on how the caliper could withstand heavy stopping forces and extreme heat.
French supercar maker Bugatti has been working on 3D printing technology. This 3D printed titanium caliper is the stunning result.
But hang on, why is a supercar news making an entry here? Let's look at it this way. Many, if not all braking technologies started out in cars and later adopted to the motorcycle industry. For example, ABS was developed by Mercedes-Benz, but pioneered by BMW Motorrad in the 1987 K 100.
So, back to Bugatti's 8-piston titanium caliper.
3D-printing technology takes over where a part could not be forged or milled from solid billet (aluminium alloy in the case of brake calipers). The Bugatti caliper is made from Ti6Al4V (titanium-aluminium-vanadium) alloy, which is impossible to create or mill the intricate parts.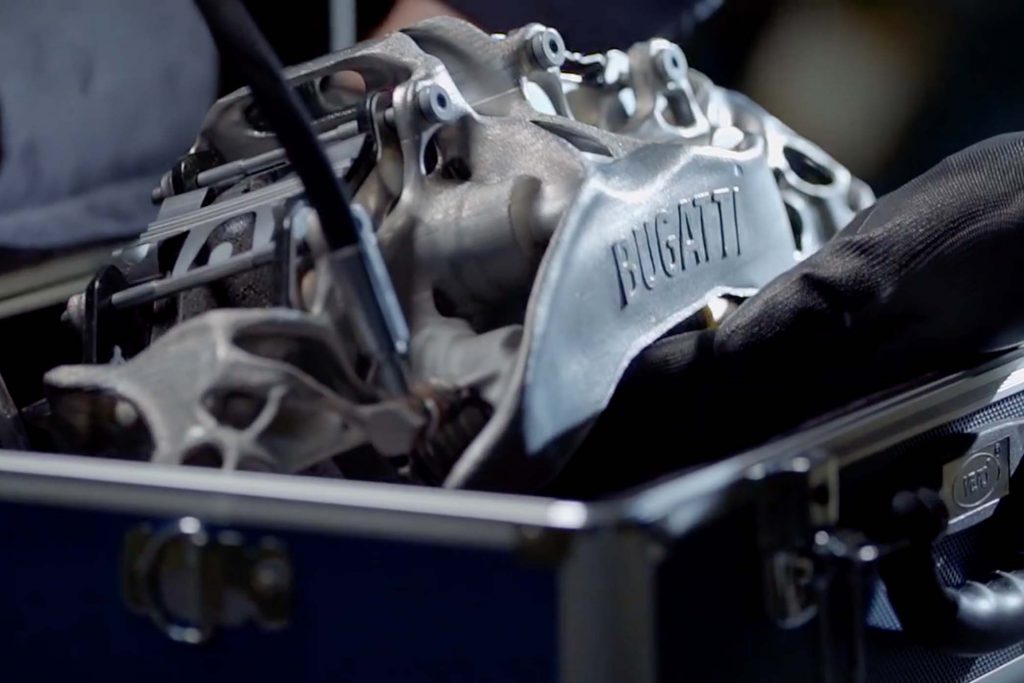 Indeed, its organic, bone-like appearance is only possible through this technology.
To make the caliper, Bugatti employs lasers to melt titanium alloy powder. The "printing" process takes 45 hours to "stack" 2,213 layers of the melted powder.
The caliper is heat- and chemical-treated for additional strength after printing. Next, it is milled to create a surface for finishing and threads. A five-axis milling machine takes 11 hours to complete the job.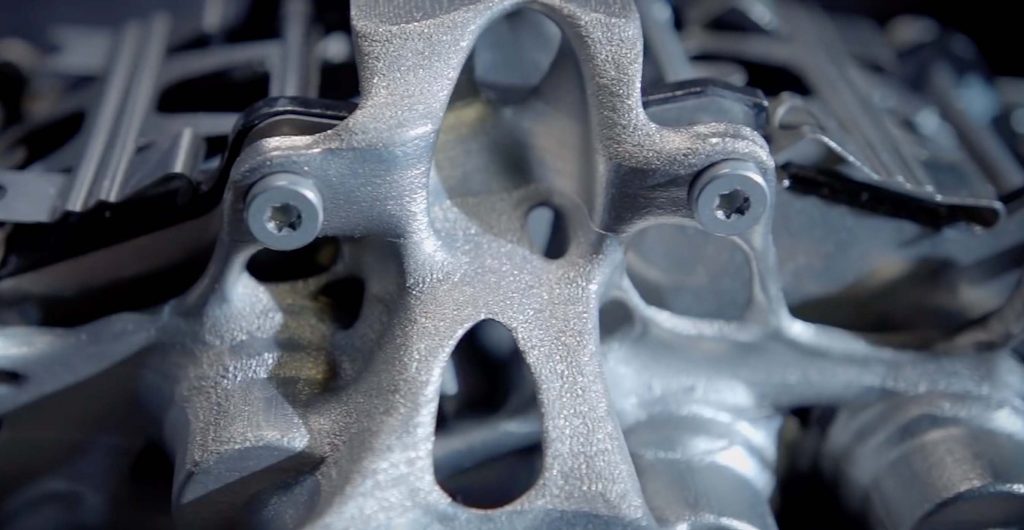 Of course, the real proof is in how it works. Check out the video below. A Bugatti supercar is capable of going from 0- to 400- back to 0 km/h in 42. The brakes can generate up 1025oC.
Will we see the technology in motorcycles? VW owns Bugatti and Ducati, after all.
Will brake manufacturers such as Brembo, J. Juan, Nissin et al employ 3D printing too? They may soon, we think.