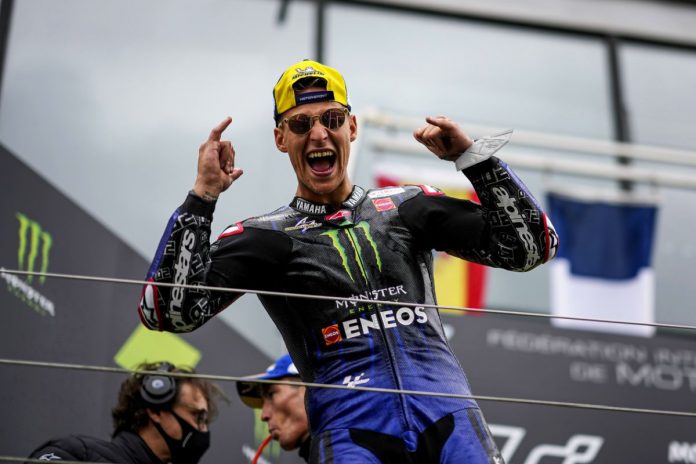 Fabio Quartararo extends his championship lead to 67 points after winning his 5th race of the season at the British GP.
The Monster Energy Yamaha rider powered through the finish line with a dominating display despite losing a place at the start.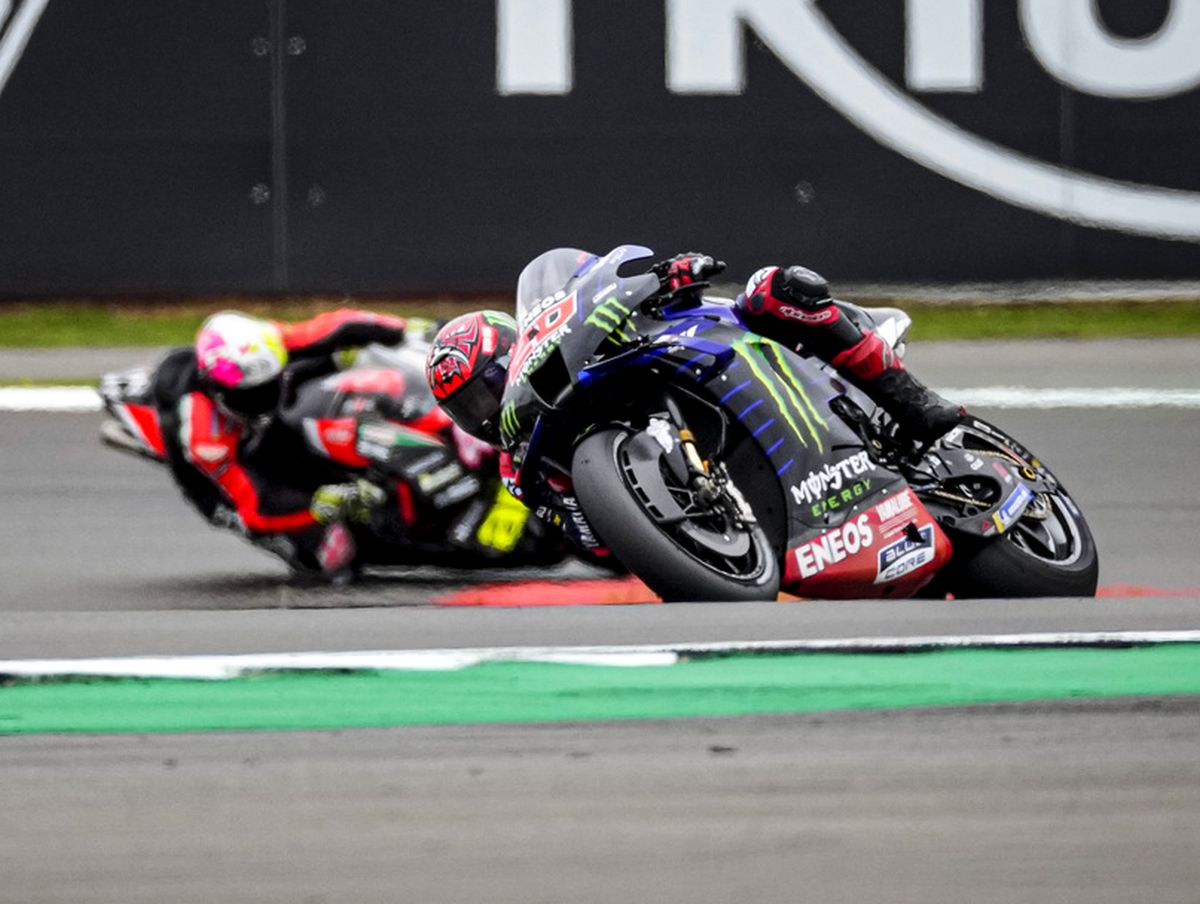 However, a quick overtakes on Aleix Espargaro, Pol Espargaro and Francesco Bagnaia saw the Frenchman take the lead and quickly widened the gap before crossing the line with a 3-sec lead.
"It was nice. During the race, I was feeling really comfortable. The most stressful part was the starts because you never know if a rider is going to hit you or if you are going wide.
"Also here with the holeshot device was difficult. But yeah, as soon as I made the second lap, I was behind the Espargaro brothers and Bagnaia and I overtook them step-by-step, which was nice.
"I really enjoyed these overtakes. Then my pace was really strong, but I never expected to pull away a second in one and a half laps.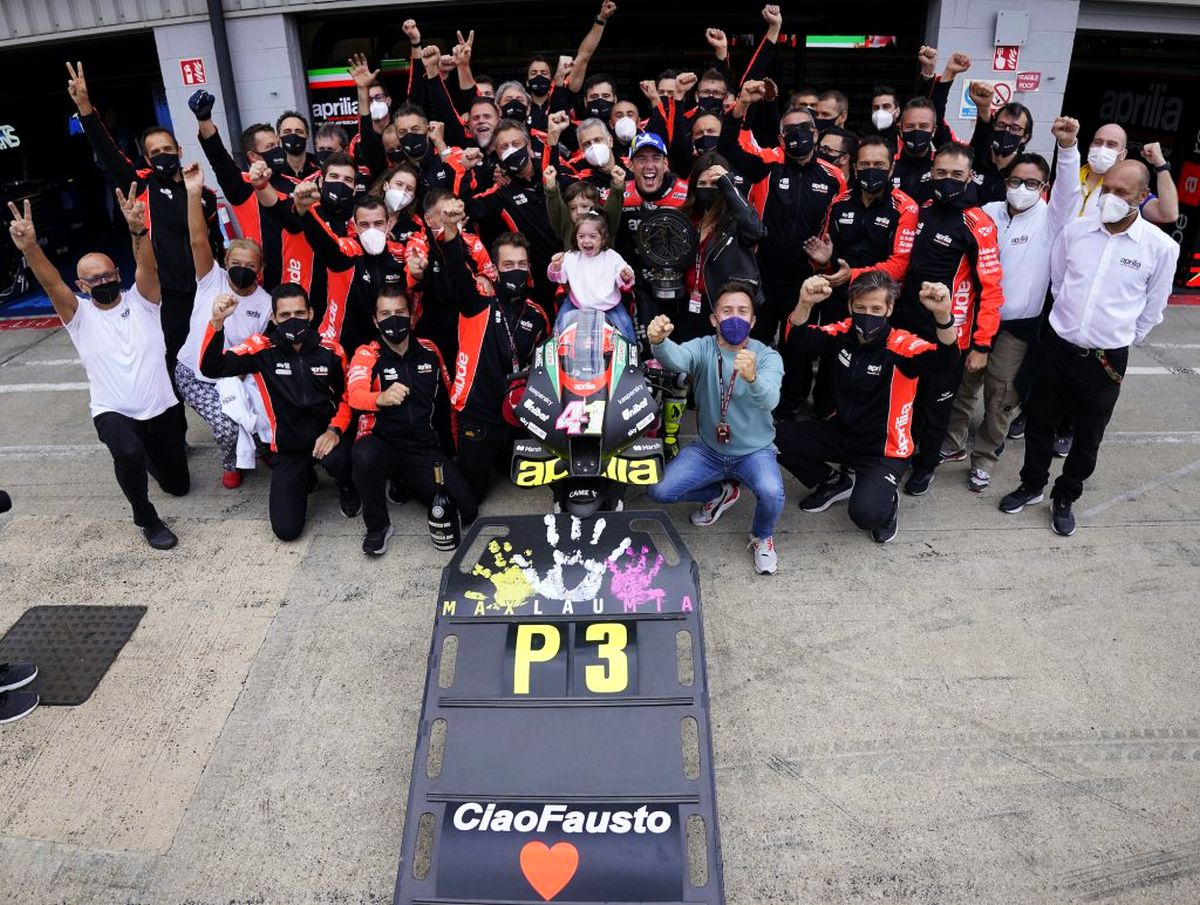 Meanwhile, Alex Rins finally redeemed himself after a woeful start to 2021 by taking his first podium of the season at 2nd place, followed by Aleix Espargaro, who handed Aprilia Racing the first podium finished at Silverstone.
According to Espargaro, he always believed that the team would achieve their first podium sooner or later.
"It's like a dream! I'm super happy. It has been a long way to arrive here. Step-by-step I always believed in the project, and I work more than ever, so for everybody in Aprilia, this is like a dream.
"I want to enjoy, but believe me, I want more and more and we are in a good moment," he said.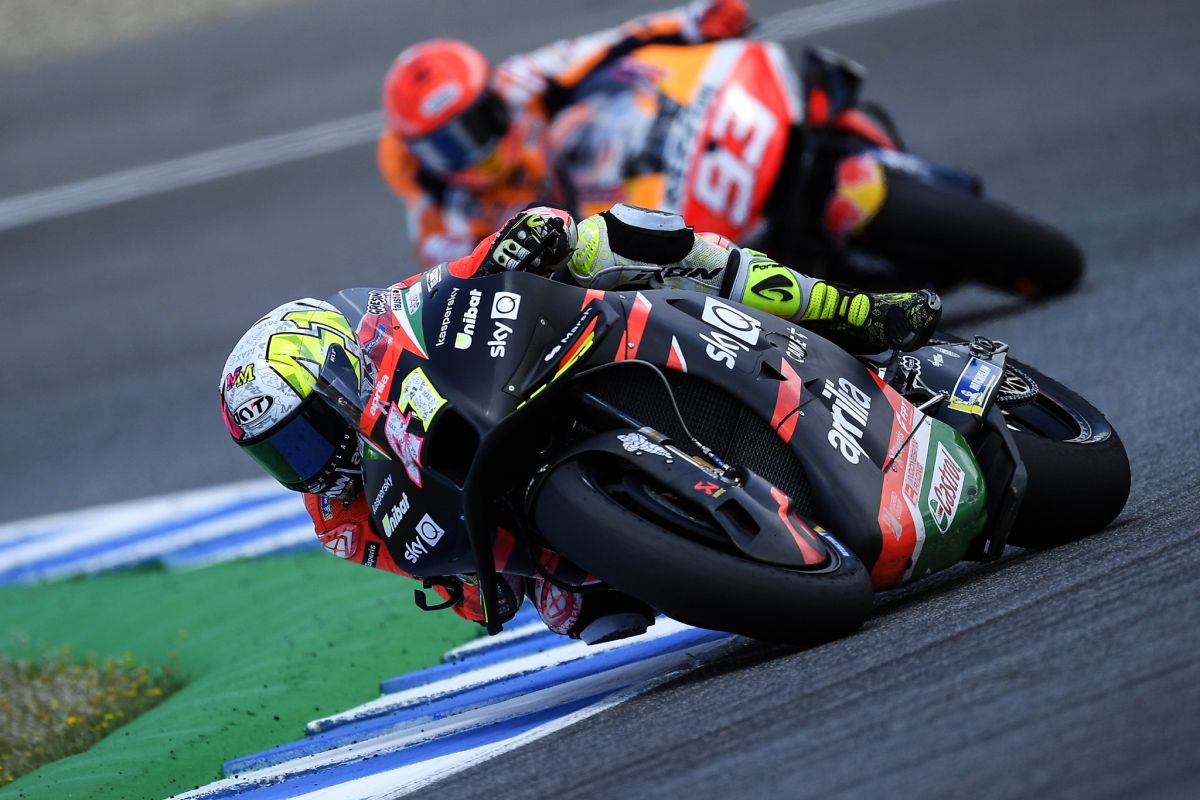 Espargaro got the better of his brother, Pol Espargaro, who, despite starting at P1, ended the race at 5th place.