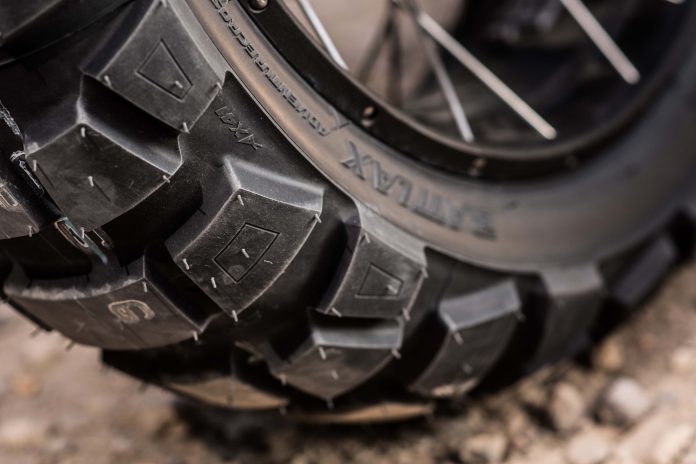 Bridgestone introduced the Battlax Adventurecross AX41.

The manufacturer finally has knobby tyres for dual-purpose adventure bikes.

They also debuted the Battlax S22 supersport tyres.
Believe or not, Bridgestone did not offer knobby off-road tyres for large capacity adventure bikes, despite an extensive tyre line-up. They have introduced the Battlax Adventurecross AX41 at the INTERMOT motorcycle show to compete in the segment.
Bridgestone Battlax Adventurecross AX41
The AX41 is a dual-sport tyre designed for adventure-touring motorcycles. For example, the Triumph Tiger 800 XCx/XCa, Honda CRF1000 Africa Twin, R 1200 GS, F 850 GS, et al.
Bridgestone also introduced a variant for Scramblers, calling it the Battlax Adventurecross AX41S.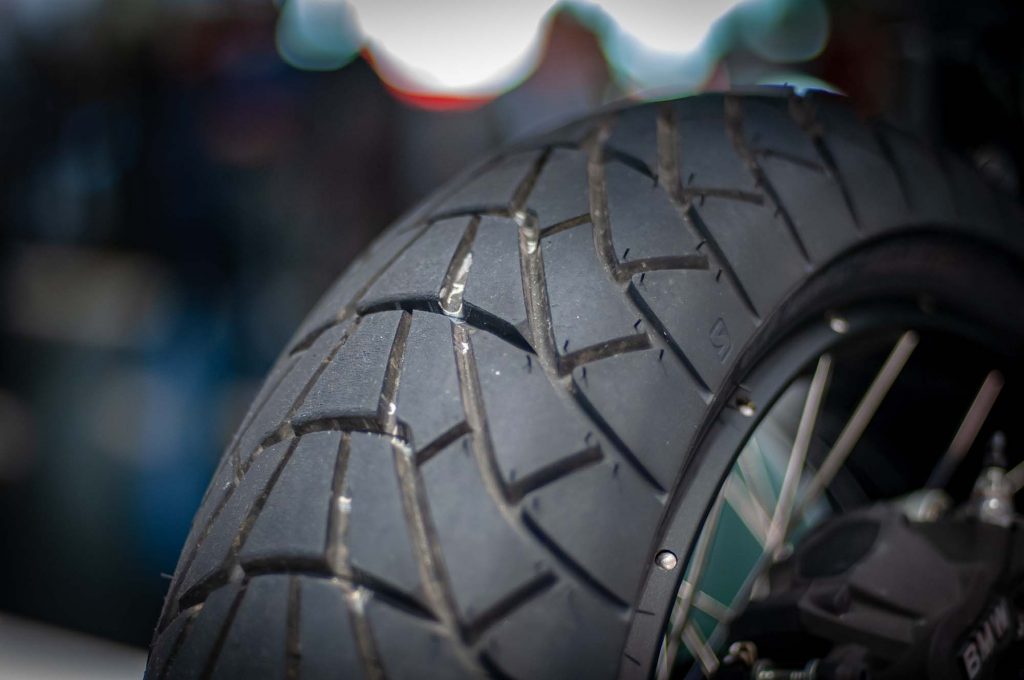 TAKE NOTE: Please pay attention when you replace your tyres. Unscrupulous/ignorant workshops may fit tyres designated for other types of bikes! A mechanic had insisted on fitting the GT version of the Battlax T31 to my middleweight street bike. The T31 GT is meant for heavyweights such as the Kawasaki 1400GTR, BMW R 1200 RT, etc. So, again, the AX41 is for dual-purpose bikes, the AX41S is for Scramblers.
The A41 that was introduced earlier this year, on the other hand, is for road-oriented riding with some light off-roading. Best example of fitment is the Triumph Tiger 800 XRx. It is the replacement for the Battlax Battle Wing.
Please refer to the radar graph below on product designation.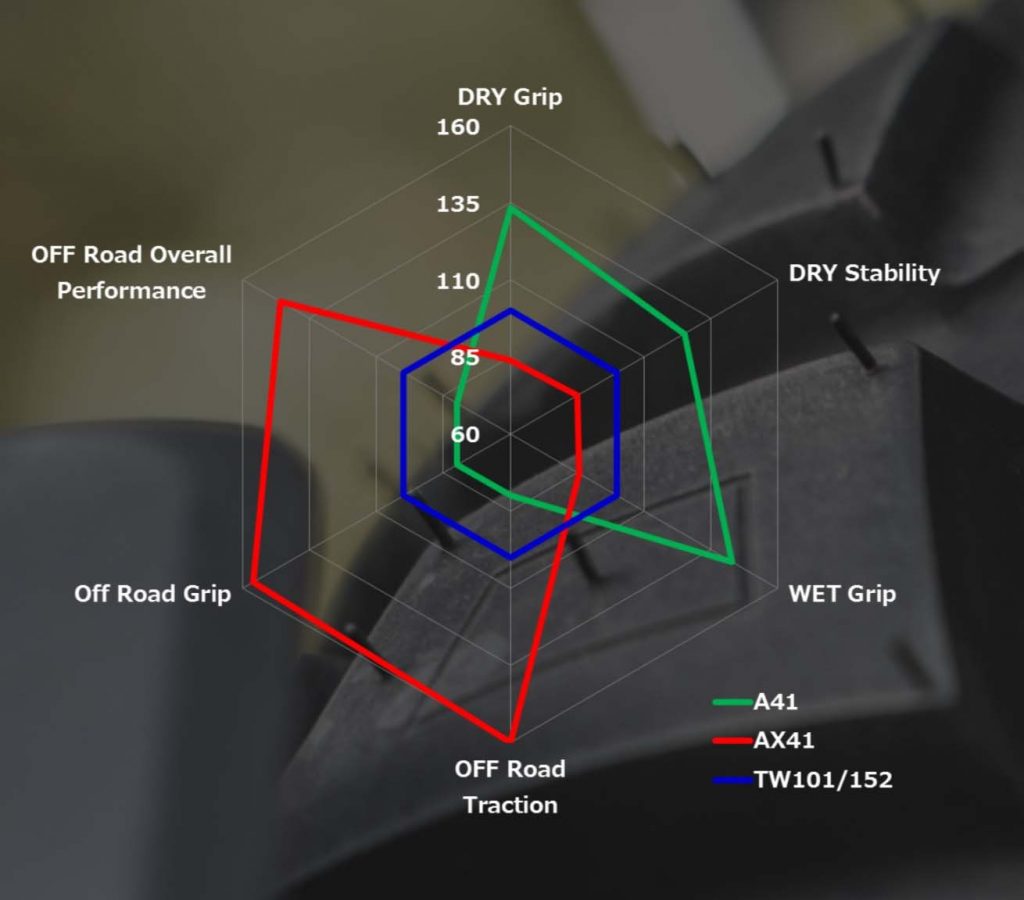 It is a good move by Bridgestone as Metzeler, Pirelli, Continental and Michelin have been running away with adventure tyre sales.
However, the AX41 will only be available from 2019, hence it will be interesting to see which bike will receive it as OEM fitment.
Bridgestone Battlax S22
For track day, Karak GP and Genting Higlands TT riders, the Japanese tyre manufacturer also introduced the Battlax S22 supersport tyre at the same show, albeit without as much fanfare as the AX41.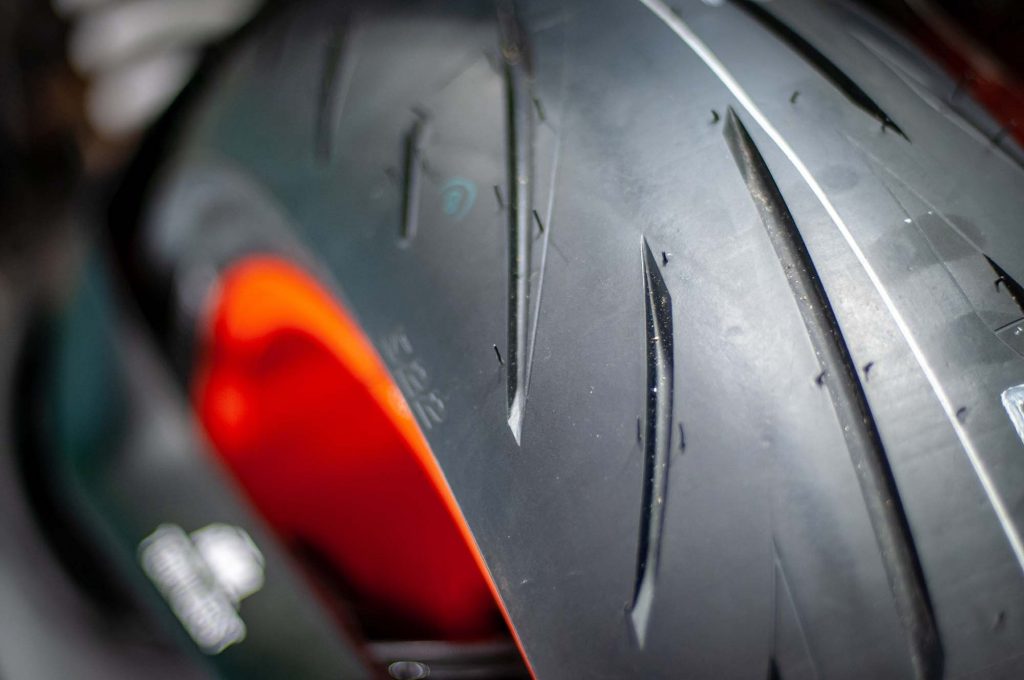 Judging by the pictures, the S22's tread pattern bears much resemblance to the sport-touring T31. The T31 is an excellent handling tyre in both the dry and wet, but the S22 ought to have a softer compound for even higher grip. This should mean the S22 handles just as great, while the aggressive grooves are great for rainy day riding.
As a bit of trivia, Bridgestone called the T30 a "hybrid" tyre as it combined the designs and characteristics of the BT23 sport-touring and S20 supersport tyres.