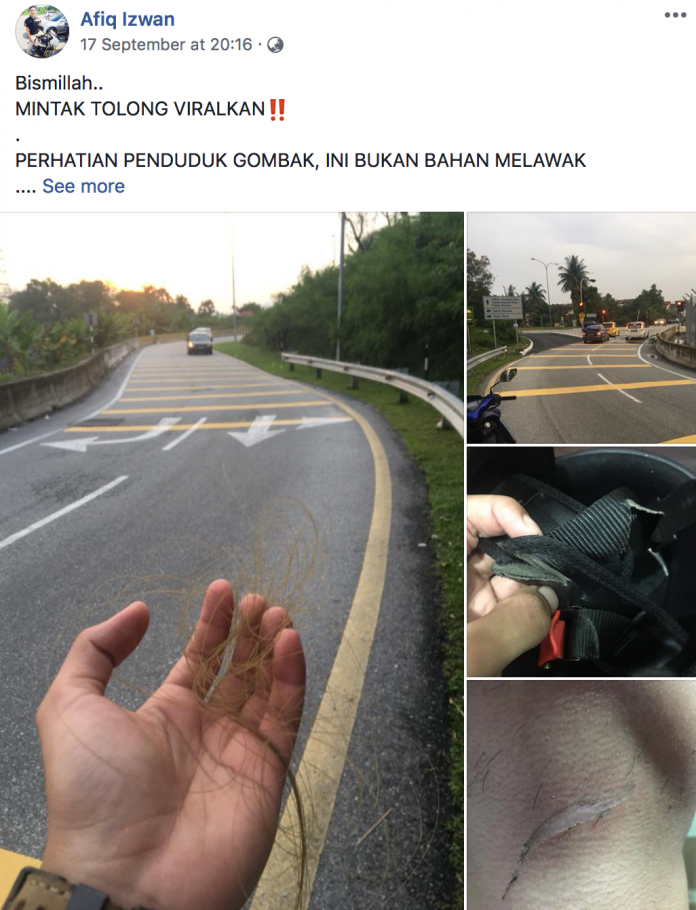 Mohamad Afiq posted on his Facebook account that he contacted a booby trap on a motorcycle lane.

A fishing line was strung across the motorcycle lane, cutting his neck and damaging his helmet.

The location is the near the exit from DUKE highway to Taman Rowther and Taman Koperasi Polis 1, Gombak.
Just as we were writing a retort against a case of The Star publishing a "report" complaining about motorcycles invading the main throughway on the Federal Highway, a motorcyclist's posting on his Facebook page has gone viral when he reported that he was almost beheaded by a booby trap strung across a motorcycle lane.
Mohamad Afiq Izwan Ismail, a university student, posted that the incident occurred around 6.30pm on Monday (17th September). His neck and helmet apparently came into contact with a fishing line which was hung across the exit from DUKE highway to Taman Rowther and Taman Koperasi Polis 1 in Gombak.
"This is not a myth, as it happened to me," he said in his post. "There's some heartless human being who placed this trap near the corner. This is a fishing line which is rough. It's painful!"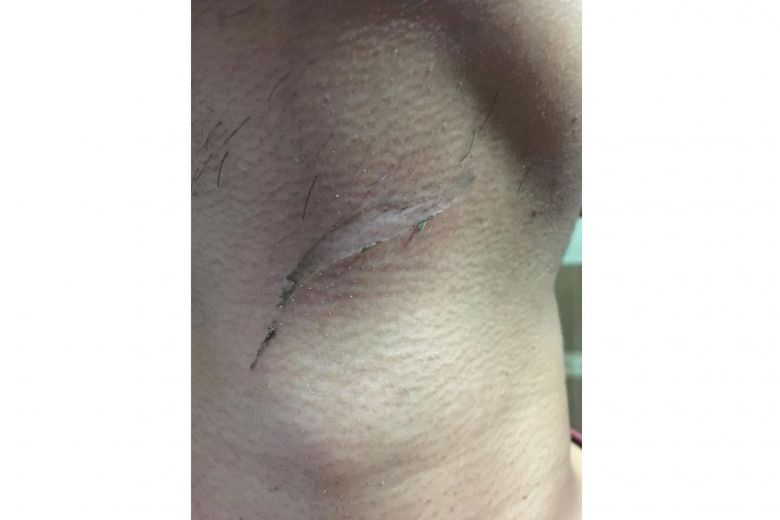 He echoed the concerns of many motorcyclists in the Klang Valley, as another rider was also snared by such a trap at the Federal Highway's motorcycle lane last year. There have also been reported cases of armed robbery at night.
Mohamad Afiq posted a picture of his neck. He also claimed that his helmet (the chin strap, judging by the picture) was damaged.
"Imagine if someone sped through the lane without wearing a helmet. Wouldn't the neck be cut?" he continued.
"A reminder to all those living in Gombak to be careful while travelling through this area especially at night."
He had lodged a police report regarding the matter.