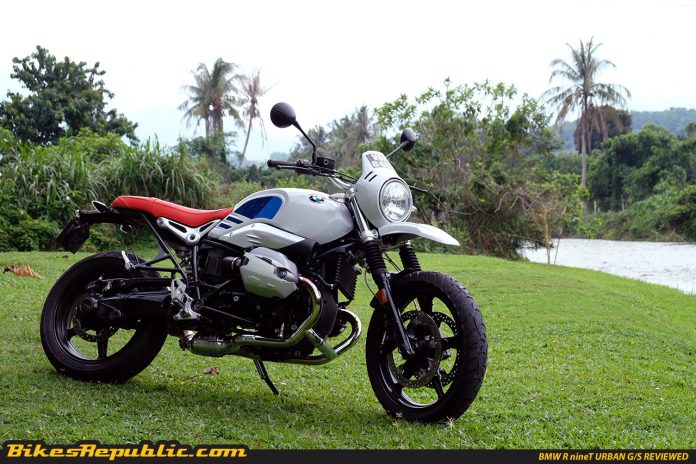 Prefer to watch a video? Click here to view our review of the R NineT Urban G/S.
The BMW R nineT Urban G/S is a the grandson of the original BMW R80 G/S from 1980. 
It is powered by a 1,170cc engine and has a purposeful sitting position, giving it good performance and handling. 
Priced at RM87,900, there aren't many of this BMW around.
"The future belongs to those who prepare for it today" – Malcom X
Somebody at BMW must have been a fan of Malcom because if the design of the BMW R NineT Urban G/S is anything to go by then it is quite clear that that somebody had heeded the activist's words and prepared for the future way back in 1980. And we're thankful to that somebody.
Let me explain: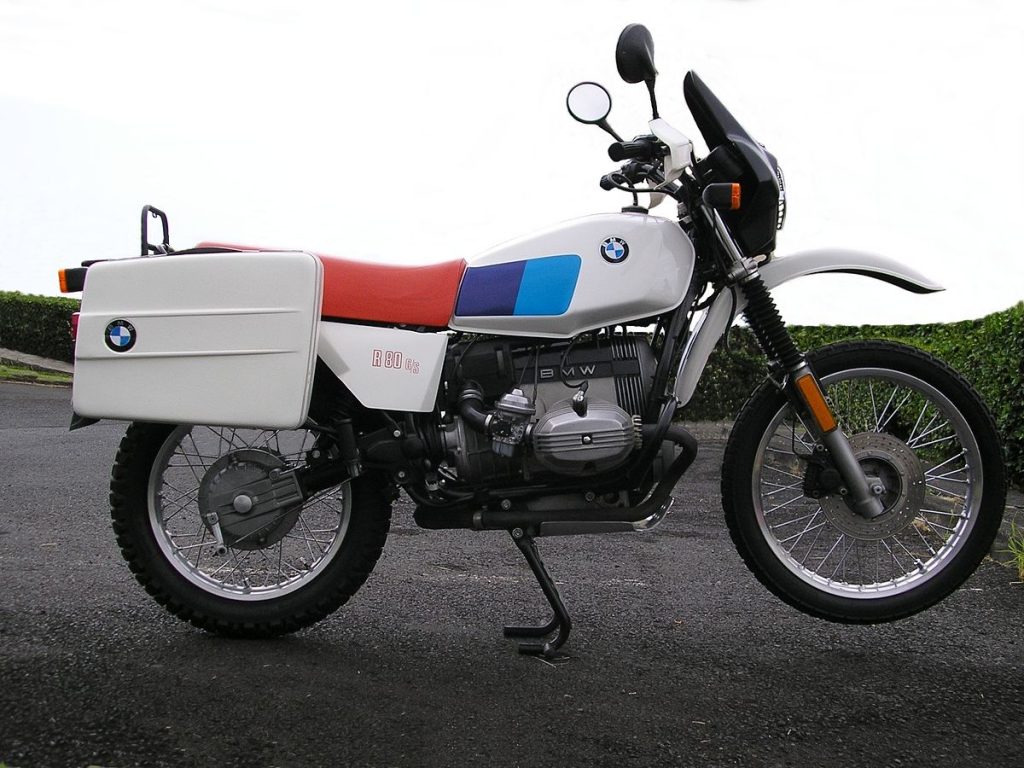 Above is the original BMW R80 G/S that made its debut back in 1980. It is the grand-daddy of all modern BMW GS motorcycles. And below is the new modern reincarnation of the same bike. The apple really didn't fall too far from the tree. In designing the Urban G/S, BMW has given the world a masterclass in how to design a modern classic without sacrificing too much to modernity.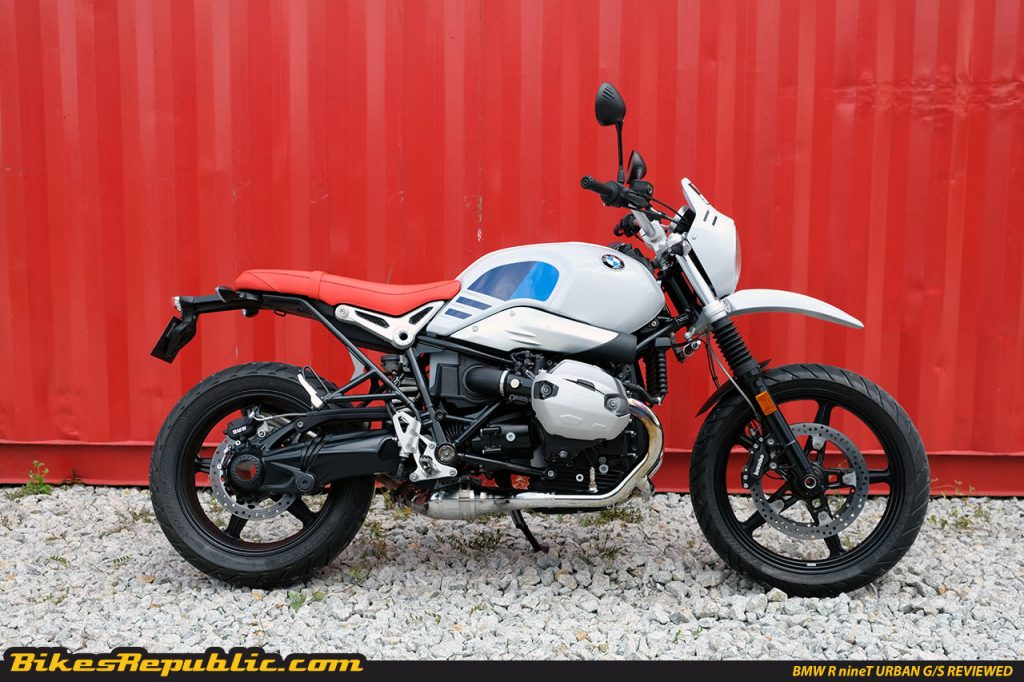 People loved the Urban G/S. Whether it was at a highway rest and service area, a stop for fuel and even at a dim sum shop in Ipoh, people kept wanting to walk over to take a closer look and take photos of it. People may be used to superbikes, but there is a very good chance that they would have never seen anything quite like an Urban G/S.
"Apa moto ni bang?"
"How come I don't see more of this bike?"
"Is this a new bike, or did you restore a classic?"
"What! It costs only RM87,900? This would have been a better buy than my T****** B*********! It's a friggin BMW for god's sake!"
Just some of the questions I was asked during the ride.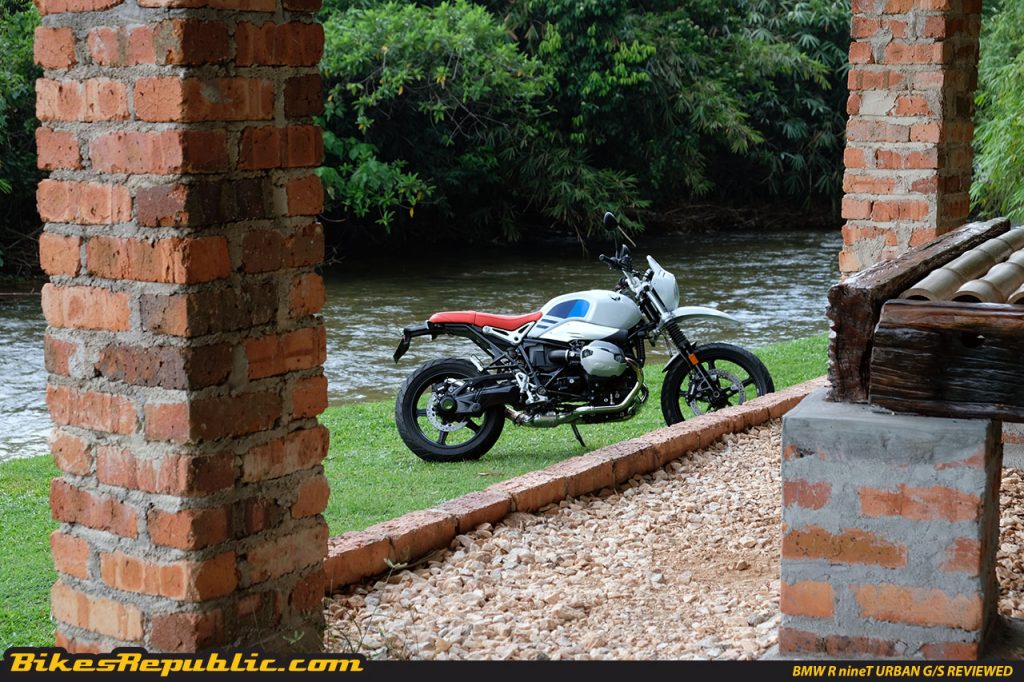 I rode the bike for over a week – in the city, on the highway, on kampung roads and off-road. To nights out with friends, to the solo "tapau" ride to the local mamak. Near and far. And though the seat of the bike is not suited for long-distance rides, which I must add is seriously uncomfortable after about 100km or so, but the all important fun factor and the styling makes it all worth it.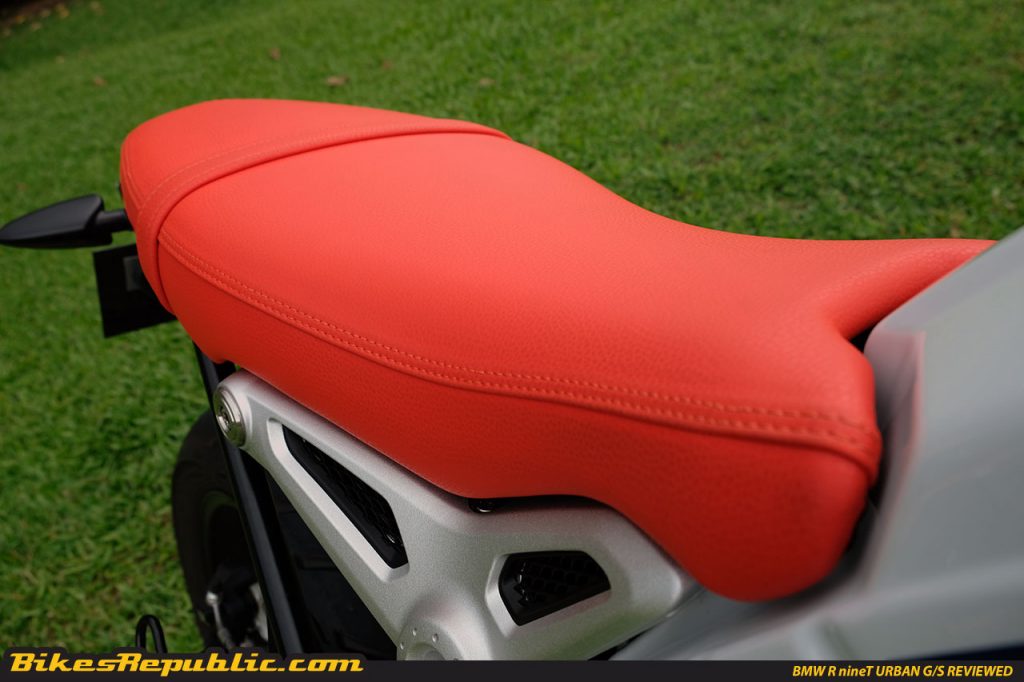 You don't need to look very hard to see that the retro motorcycle scene is healthy and thriving. Almost every motorcycle manufacturer has a retro model these days. There is a market for such bikes, and the Urban G/S suggests that it will be here to stay for a while.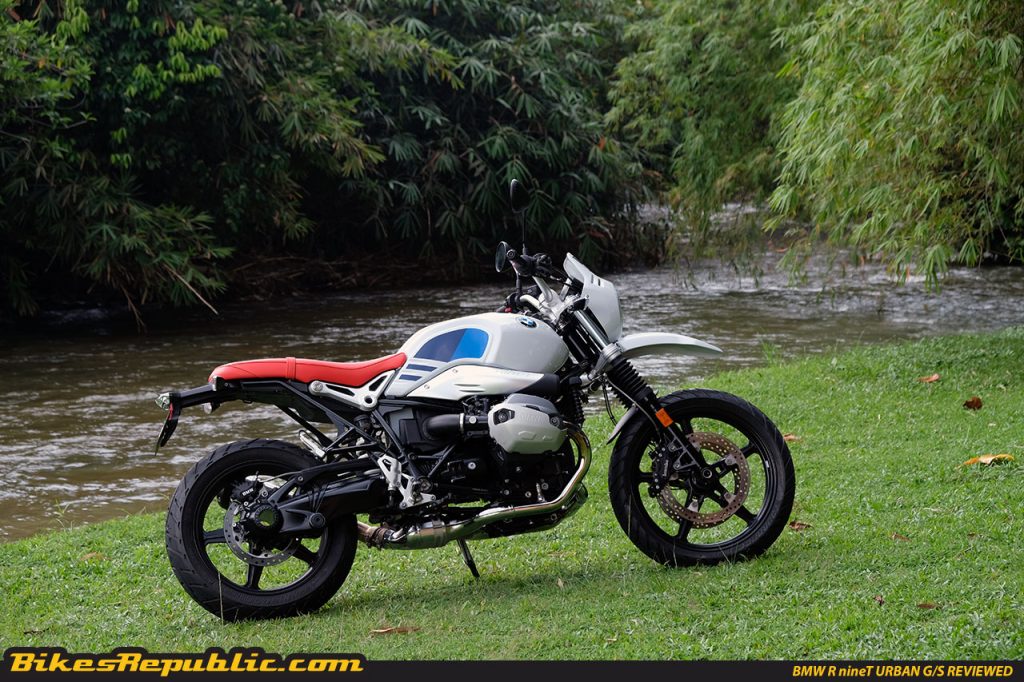 On the Urban G/S, you sit upright, very much like you would on a motard naked bike. The wide handle bars and balls up front sitting position gives you a confident feel, almost as if you could chuck this bike down towards a corner, get on the throttle hard, and let the rear slide out. Like you would a motard or dirt bike.
It even has the power to back up its purposeful feel. Powering the Urban G/S is the new air and oil-cooled four-stroke boxer engine featuring twin camshafts and four radially aligned valves per cylinder with a central counterbalance shaft. Which means that it manages the natural side-to-side tug of a boxer layout, well it doesn't tug as violently as an older boxer engines at least. You still get the classic boxer left-right twitch when you start the engine though, which is great and I hope BMW doesn't over engineer its boxer-powered bikes and eliminates this characterful touch.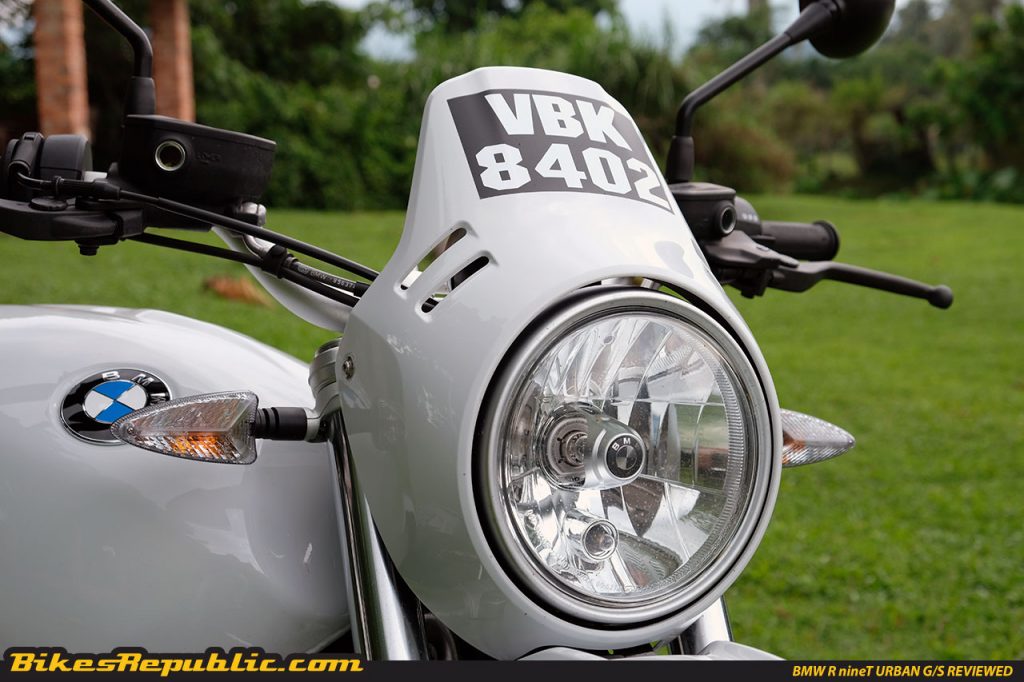 With a capacity of 1,170cc, the Urban G/S gives you 110hp and 116Nm of torque to mess around with. And with a weight of just 221kg's, it makes mince of just about everything until it reaches its top speed of about 230km/h. But since it does not have a screen and the puny little wind deflector above the headlight is more for show than anything else, you have to hunk down low and hold on to the bike with your hands and thighs. I only managed a top speed of 218km/h before it became too uncomfortable and too scary.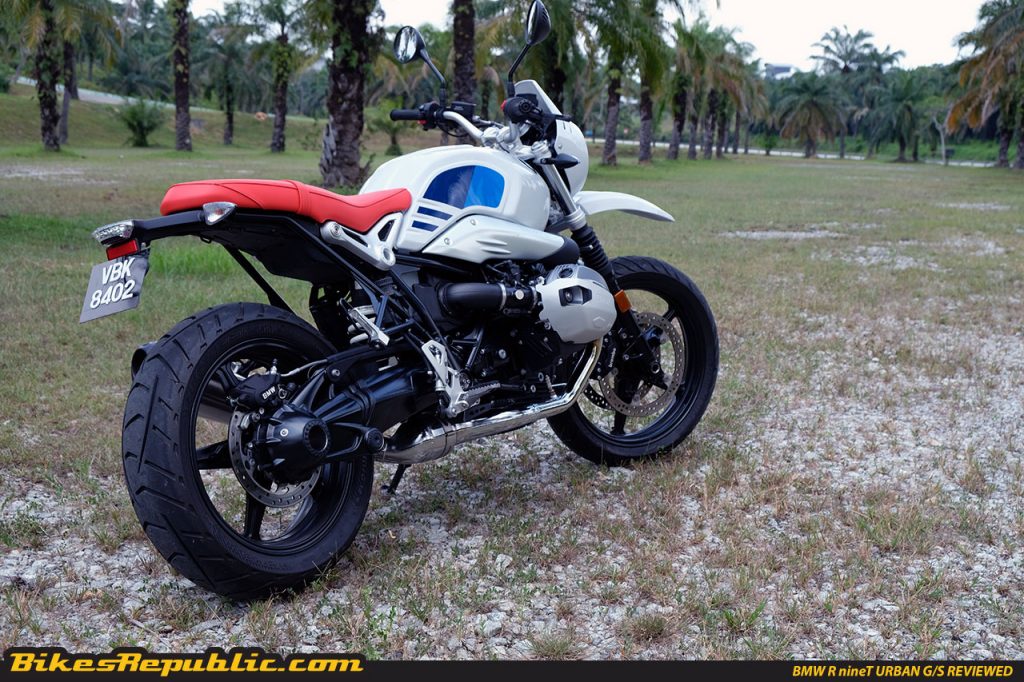 The tall suspension adds to the "motard-ness" of the Urban G/S, this is after all a bike that was originally designed as a "do-it-all" bike in its original R80 G/S form. So staying true to form meant that it could not deviate much from its original design and purpose, but BMW has done a fantastic job at adding on an element of fun to it. It is that combination of a powerful engine, a great sitting position and a well sorted and soft-ish suspension that makes the Urban G/S such a wild child, especially through the corners.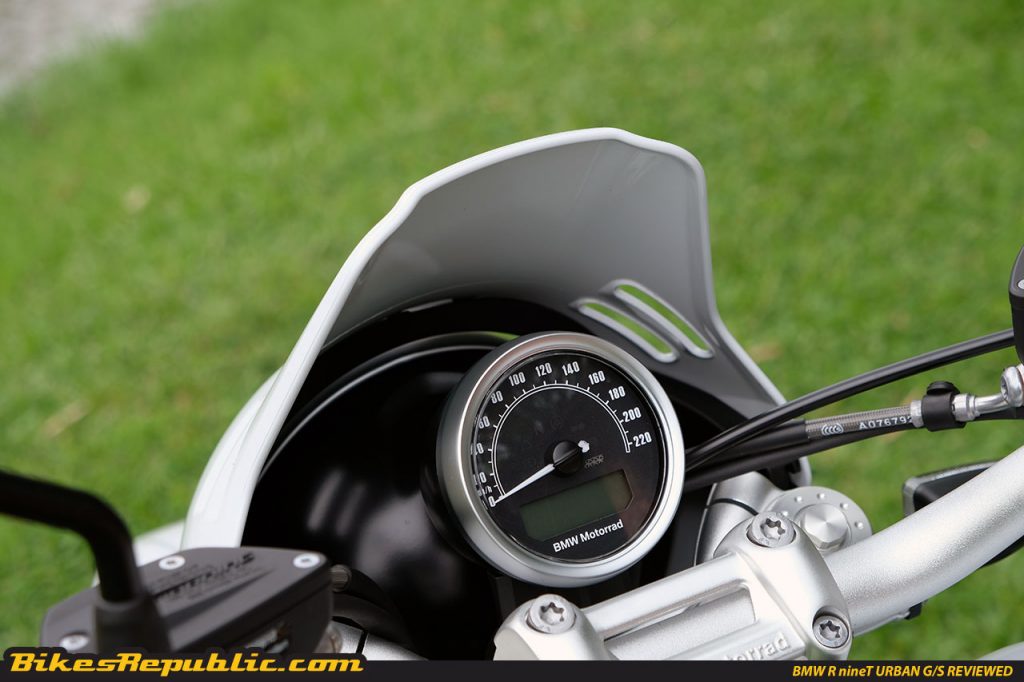 And best of all, you don't have to worry about electronic gremlins eating away on your pride and joy when there aren't that many electronics to begin with. Heck the Urban G/S doesn't even have a fuel gauge, it just sort of warns you that fuel is running low and begins a countdown from the remaining 50km range from your tank, which I guess is good enough considering this bike was built for urban areas. But on the highway though, not fun at all, and if you don't handle range anxiety very well then this bike is not for you.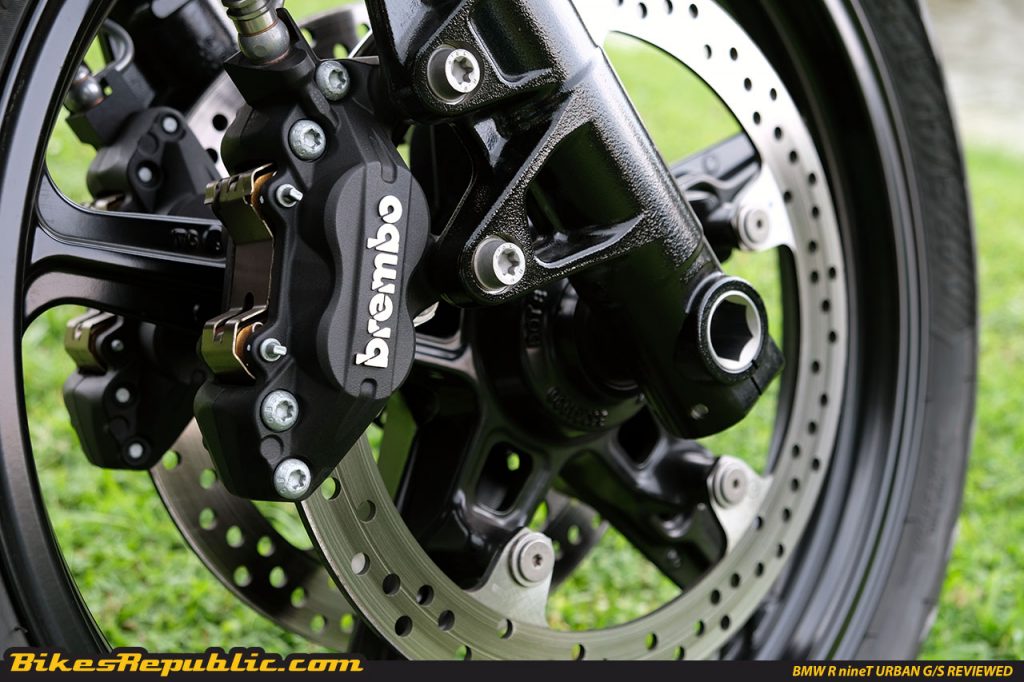 But other than that, there are no electronic riding modes, no electronic suspension settings, no cruise control, nothing. The only thing it has in terms of electronics is ABS brakes, a digital engine management system, an electronic intake pipe injection and a few sensors around the bike and that's about it. It is a pure back to basics motorcycle that has a Steve McQueen cool 'kinda' aura, the one that everybody wanted but only a few had.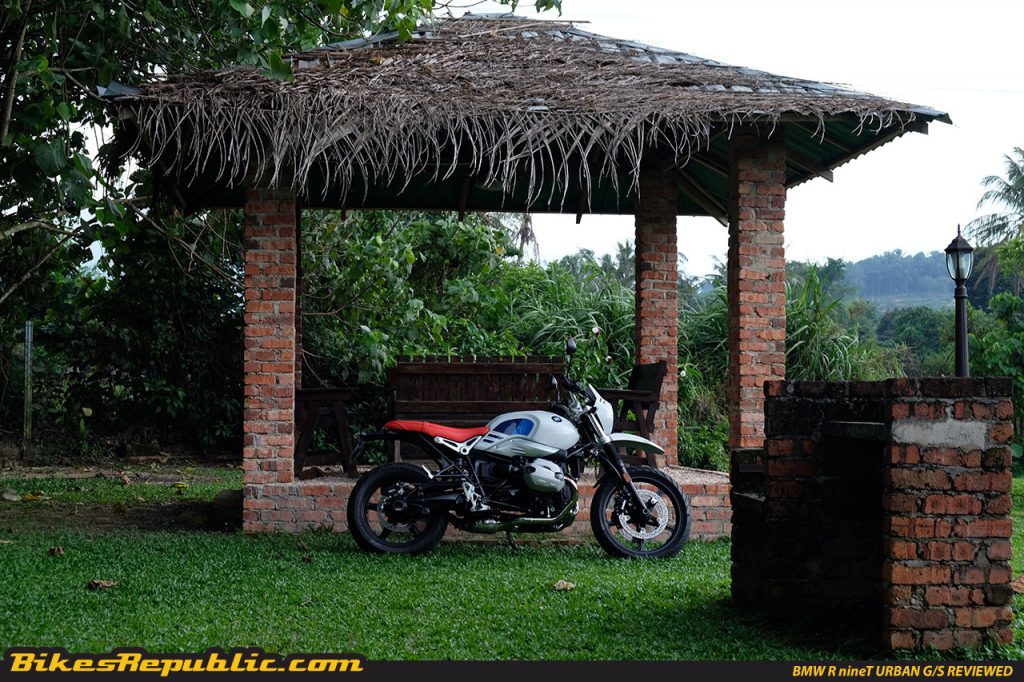 I loved my time with the R nineT Urban G/S but it wasn't well suited to the type of riding I took it on. It handled the city and trunk roads perfectly, but not for the mile-munching highway rides. So would I spend money on it? If I were in the market for a R NineT, I would go for the standard model just for the added cushioning of the seat. But if you want a cool design, fantastic power and not much else to run around town with, and as long as you're not riding very far, forget about the pretenders and get an Urban G/S. But don't say we didn't warn you about that seat.