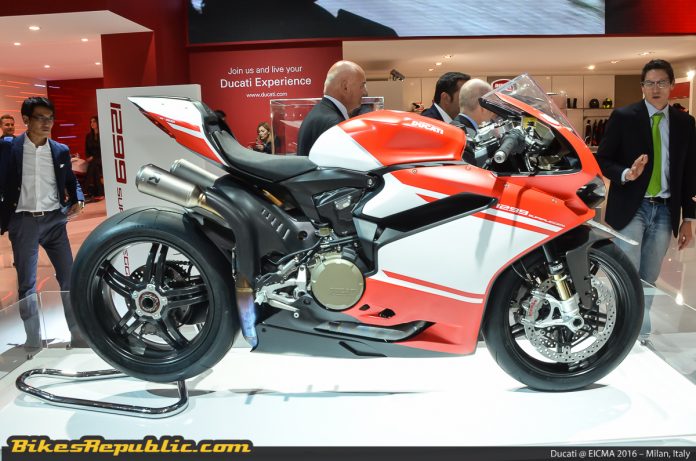 Here's our pick of bikes and bike trends that ruled last week's EICMA 2016 show.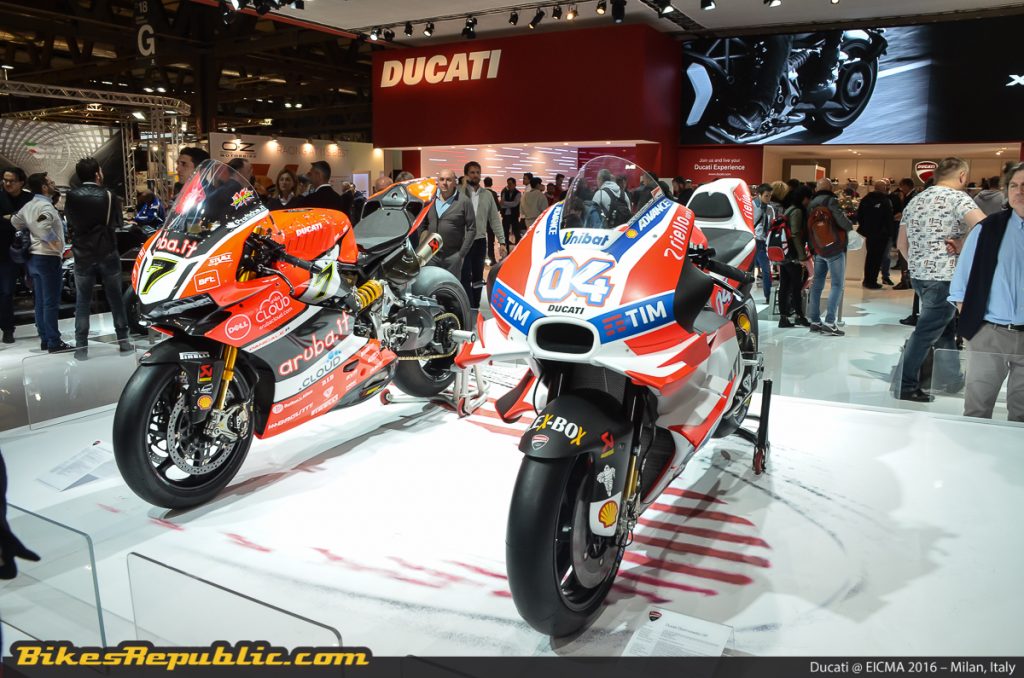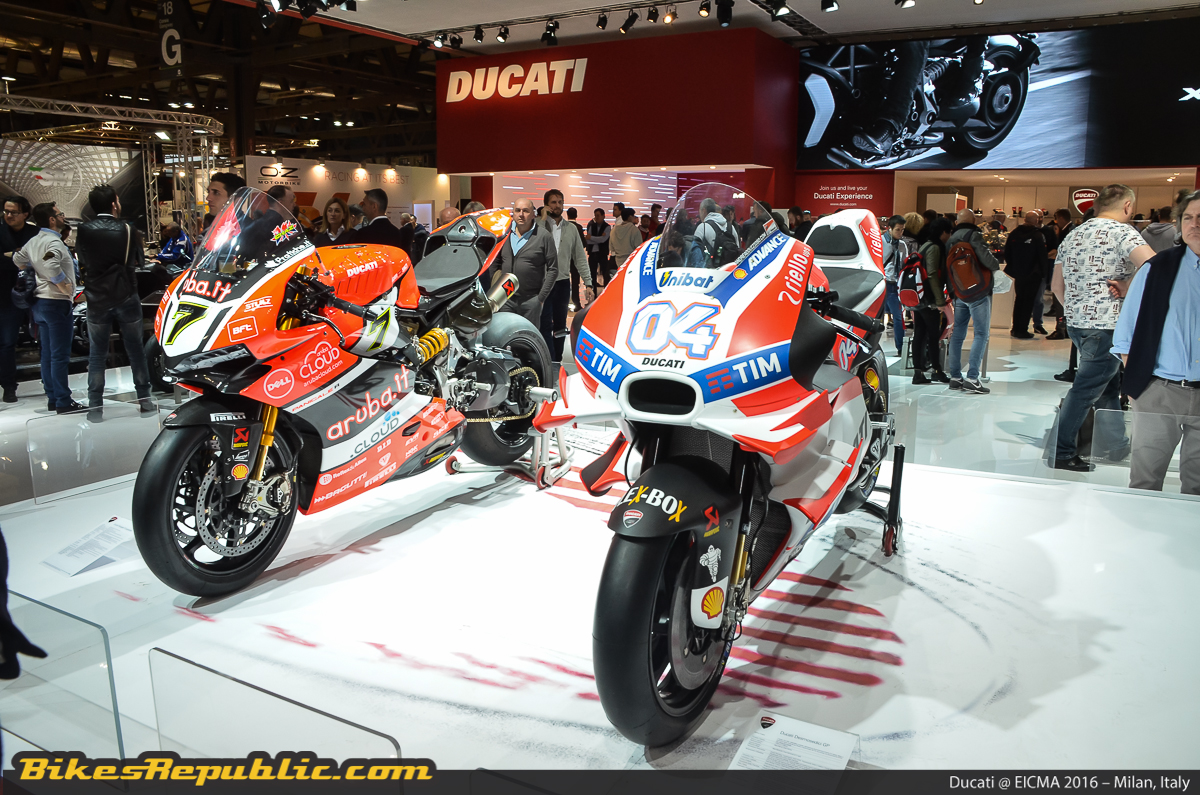 We're still reeling in from the rush of attending the world's biggest motorcycling show that was EICMA 2016 in Milan, Italy last week. One thing for sure was that there were plenty of new bikes and bike trends that shaped this year's edition.
After a closer look at things, here's our top pick of bikes and bike trends that shaped the show last week and how they will make 2017 a monumental year for motorcycling worldwide.
Small-sized adventure bikes
One of the biggest new trend that rose and shaped this year's EICMA 2016 show was the dawn of the small-sized adventure bikes segment. This is one genre that holds a tremendously huge sales potential, especially in emerging markets like Asia.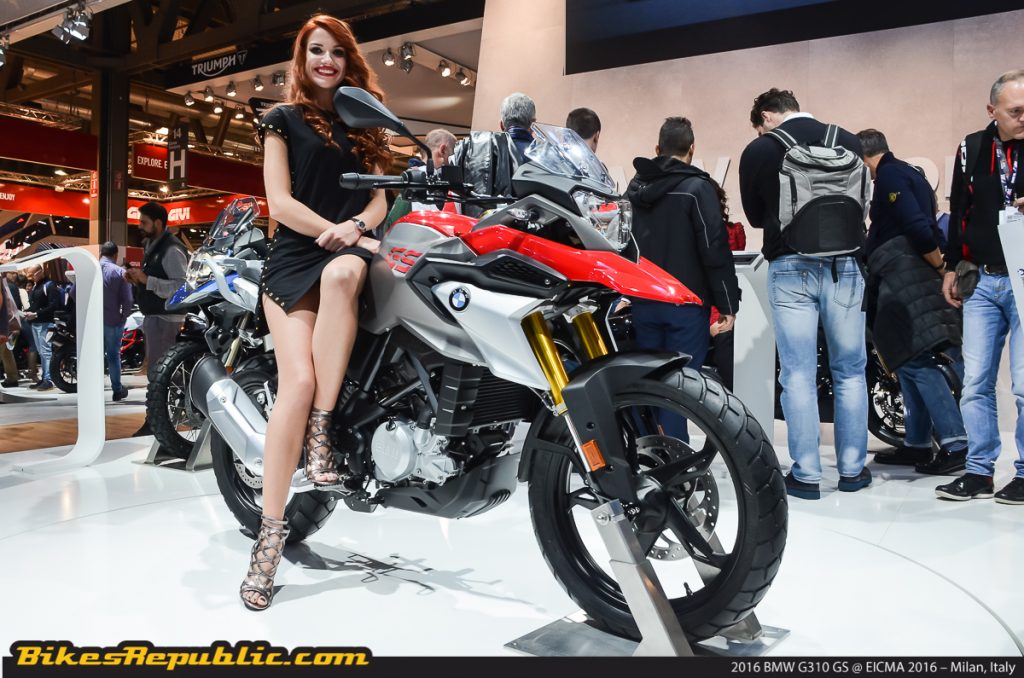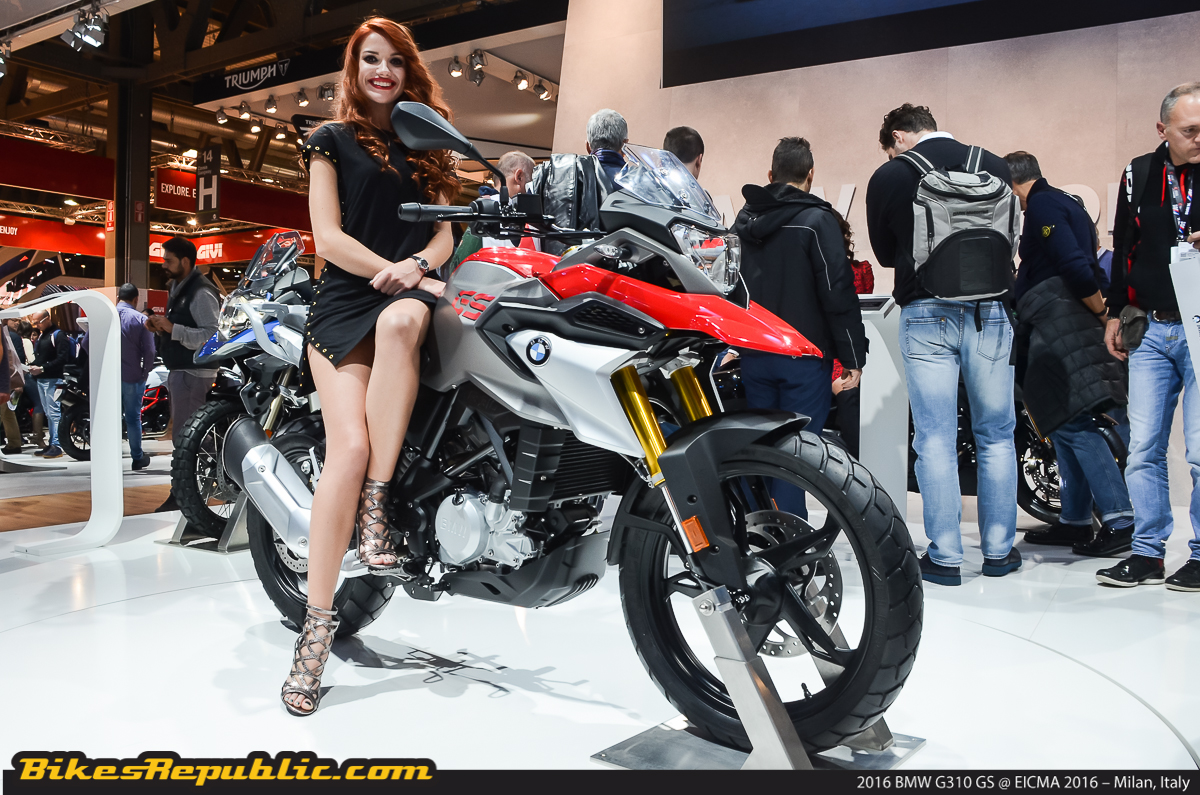 Leading this charge is the new adventure-styled offshoot of the BMW G310 R naked called the G310 GS. The 'Baby GS', as fans have fondly referred to it, sees the G310 R's 313cc single-cylinder powering an adventure-styled machine, and it is brimmed with all the right accords.
But the Baby GS isn't alone as EICMA 2016 also saw rivals in the form of the Suzuki DL250 V-Strom and Kawasaki Versys-X 250/300 bowing too. Unlike the G310 GS, both Japanese rivals feature 250cc parallel-twin hearts instead, and both will favour strongly in markets that favour said capacity – ours included.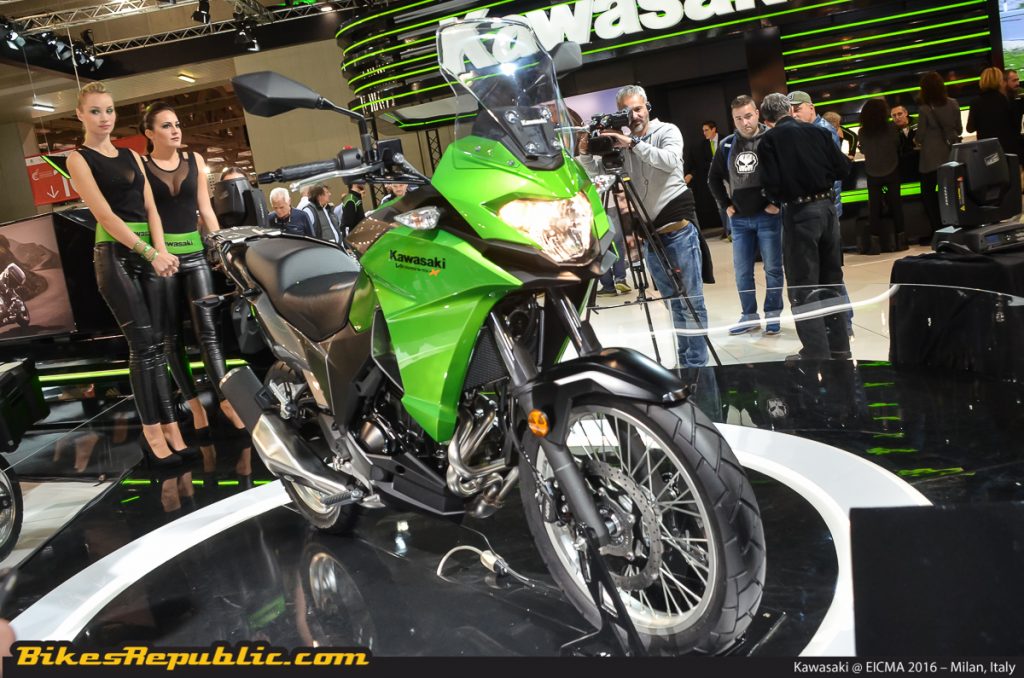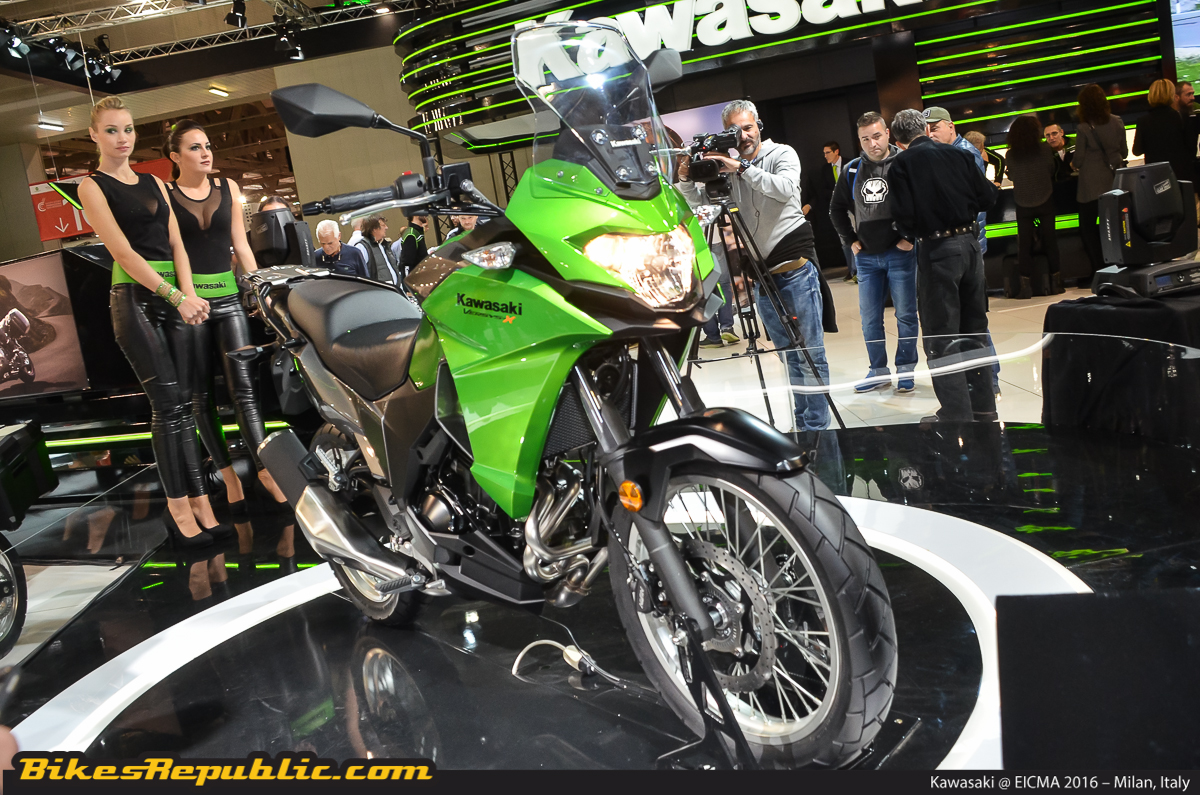 Given how fast Team Green's Malaysian arm usually gets things going, we wouldn't be surprised to see the Versys-X 250 arriving in our market first ahead of its two rivals sometime next year and we're excited with this prospect.
Carbon fibre superbikes
Moving on into the flagship superbikes segment, it appears that a carbon fibre war of sorts has sparked. Central to this battle are Ducati and BMW Motorrad as both showed off flagship speed machines that heavily (excessively in fact) use said elements.
House Bologna showed its ultimate expression of the ultimate superbike through its 1299 Panigale Superleggera special that stole the thunder from rivals BMW Motorrad and its HP4 Race concept. Both share the same excessive use of carbon fibre, most notably in constructing their respective chassis frames.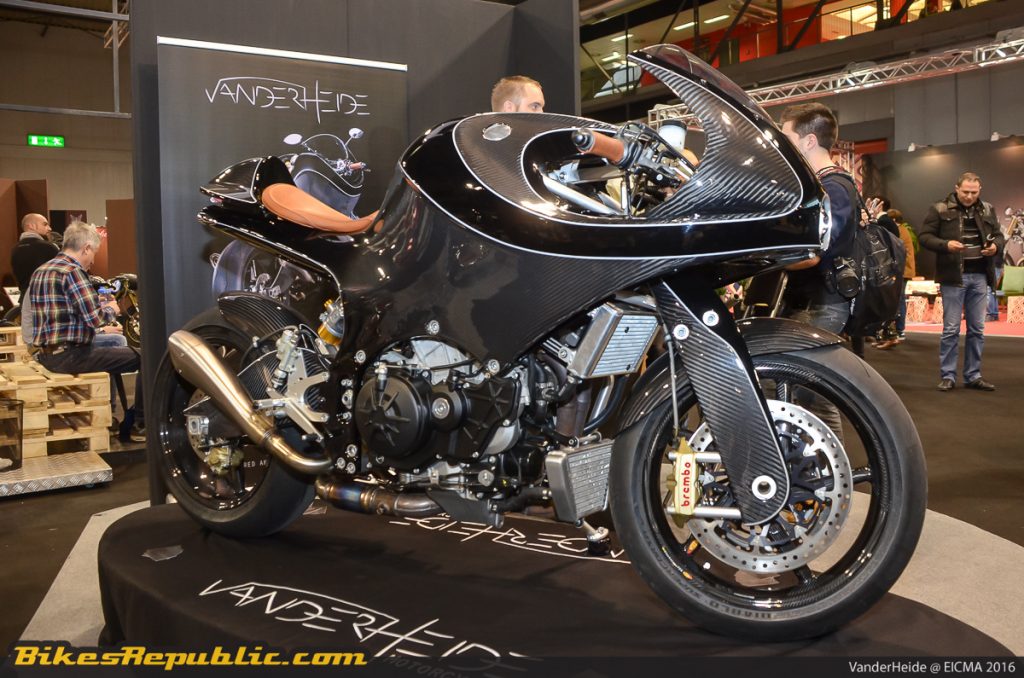 And this obsession for lightness through carbon fibre isn't limited to the big boys. Also making its presence felt, albeit on a smaller scale, was boutique Dutch builder VanderHeide that showed off its hyper-exclusive Aprilia RSV4-powered and carbon fibre-framed creation.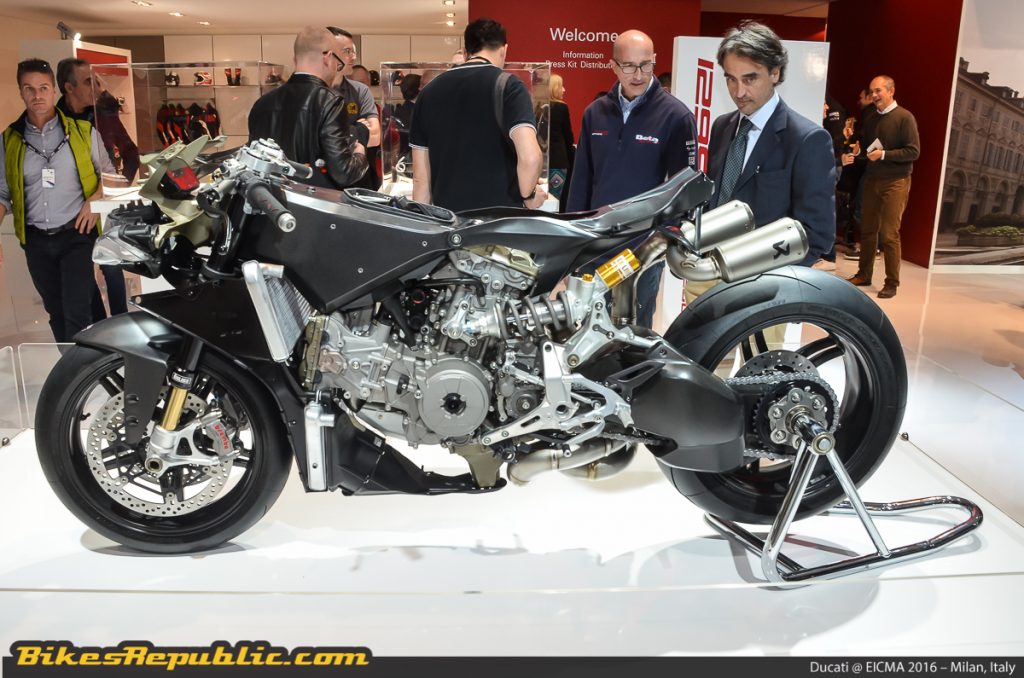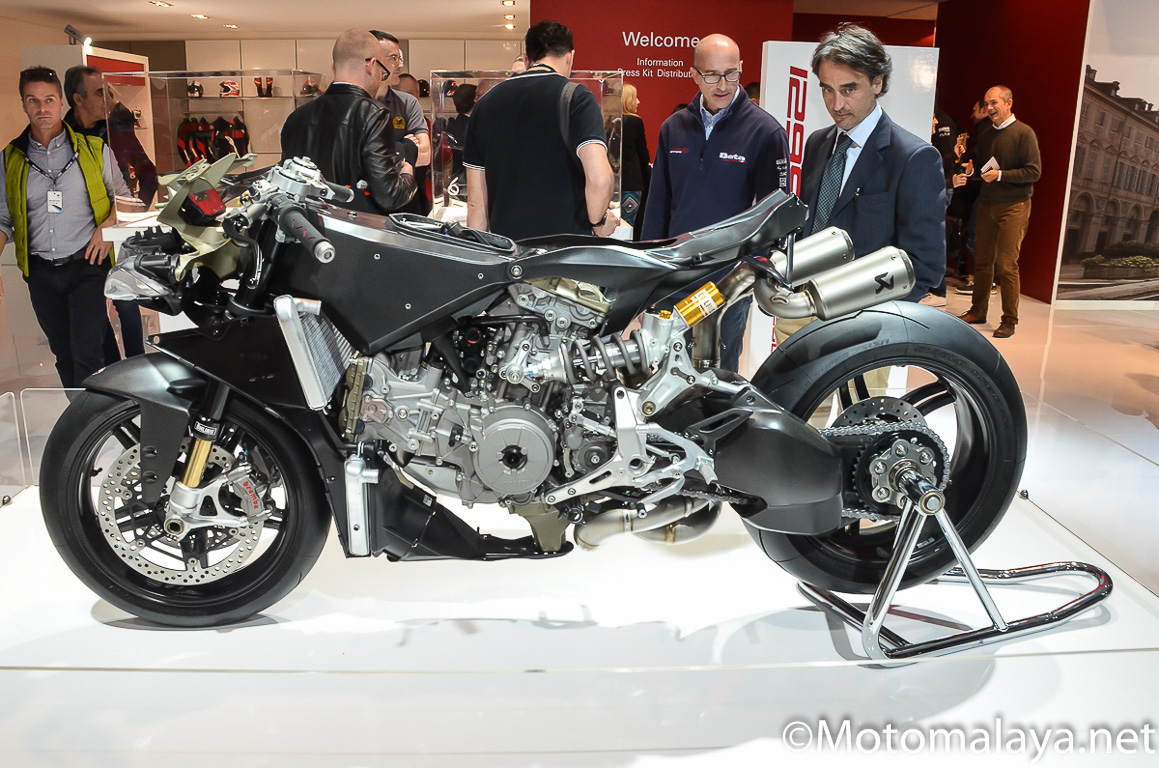 The arrival of these three carbon fibre-framed missiles has effectively signalled that it's ok to use said element at such excessive levels. More importantly, this could signal the start of a huge leap in bike manufacturing and engineering with BMW already pledging to heavily use said element in its future bikes and cars.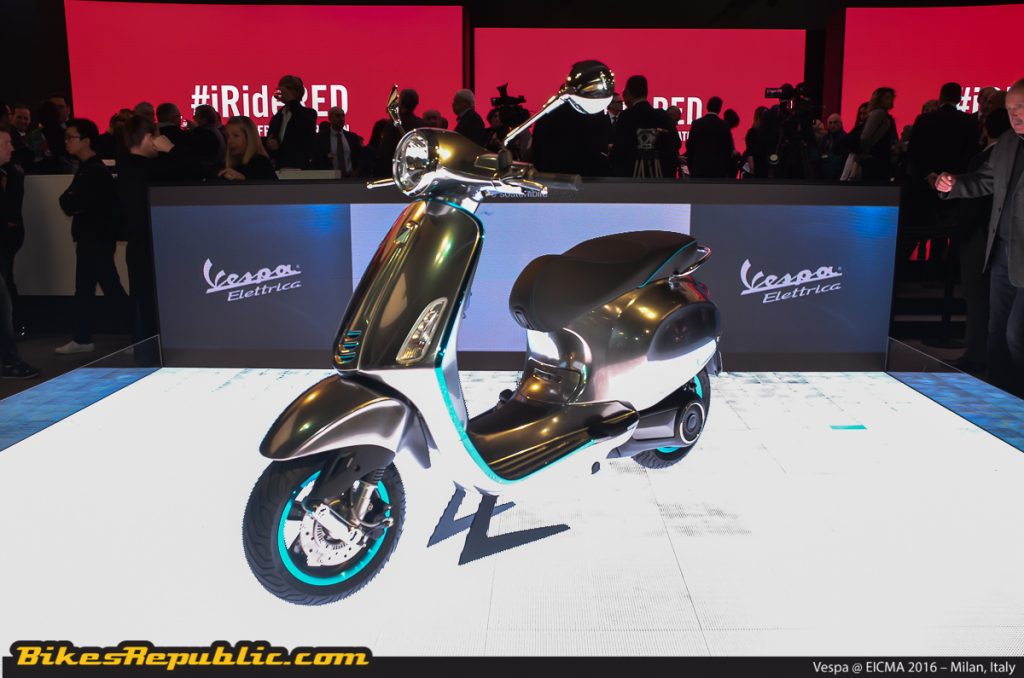 Chic electric
Perhaps the biggest surprise for many at this year's show was the 'fashionably late' arrival of a new and key player into the zero-emissions electric-powered arms race – the Vespa Elettrica concept.
Electric is the future of mobility, and Vespa knows this well enough. Parent company Piaggio says that the concept will be developed for production and sale starting from the second half of 2017.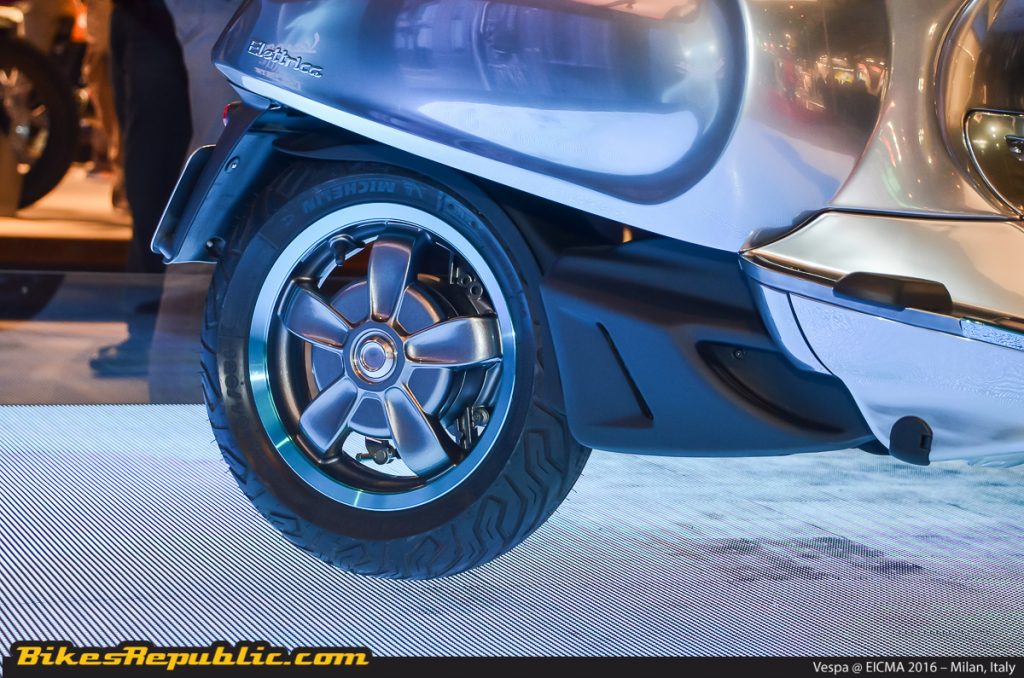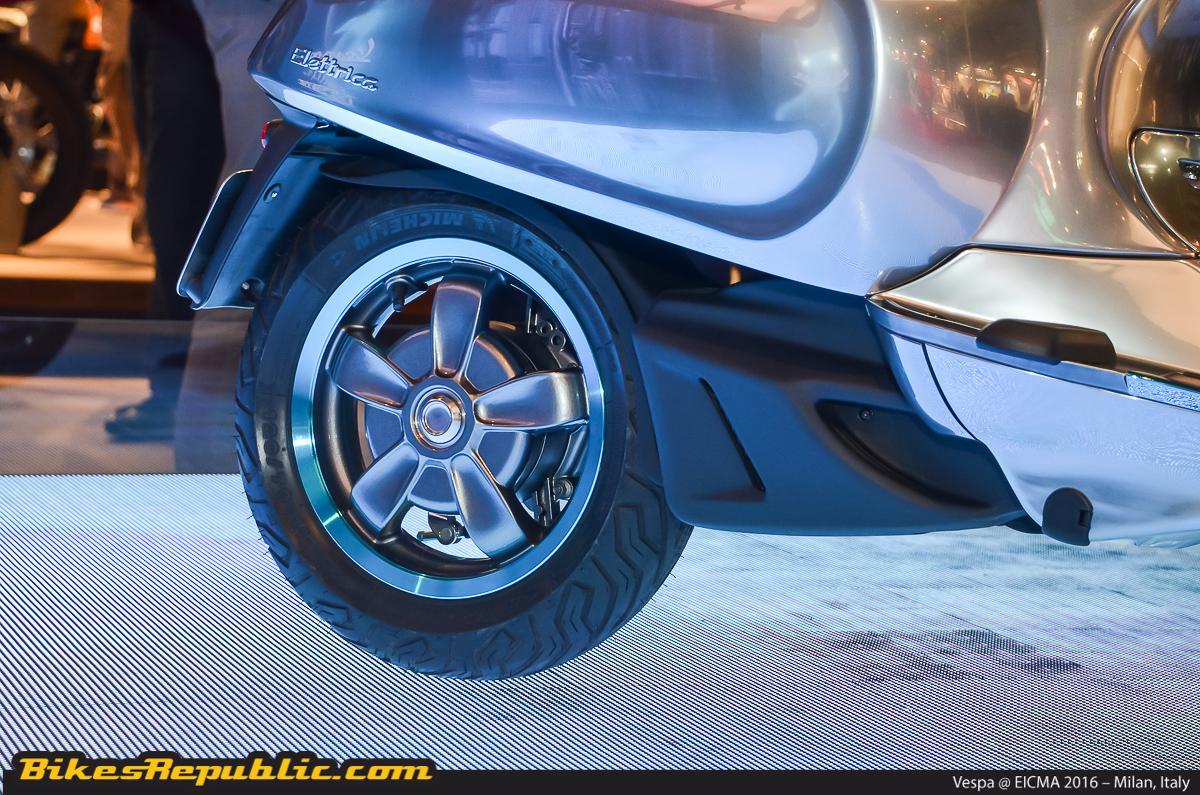 The Vespa Eletrrica's impending arrival next year should see it spark even greater interest in the zero-emissions mobility movement, with big player Piaggio Group perhaps giving spearheading upstarts a run for their money in the mass commuter segment specifically.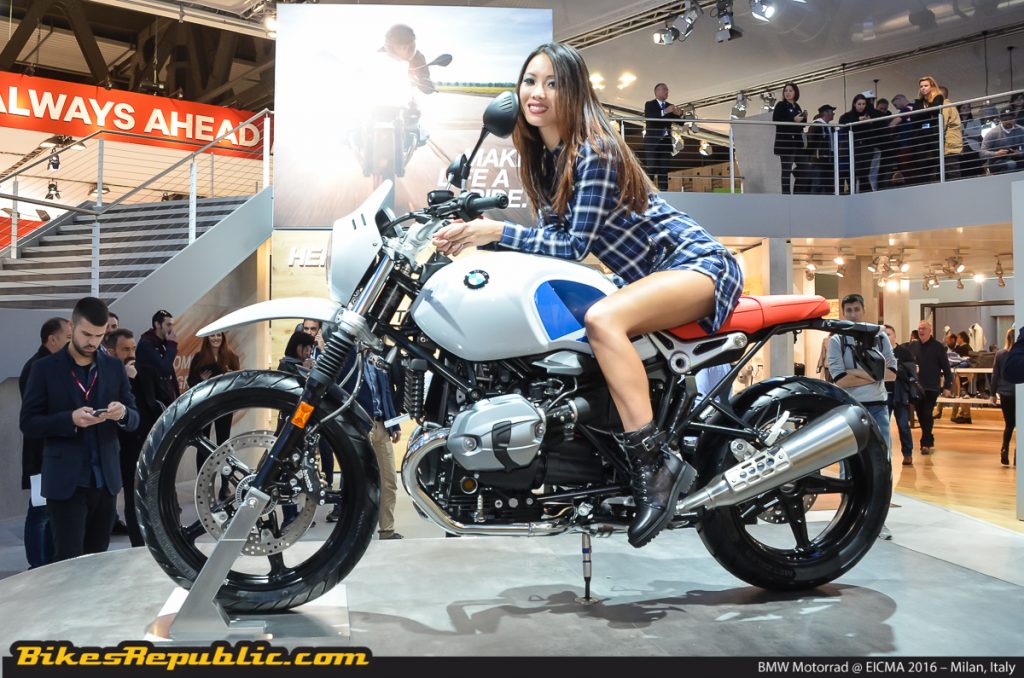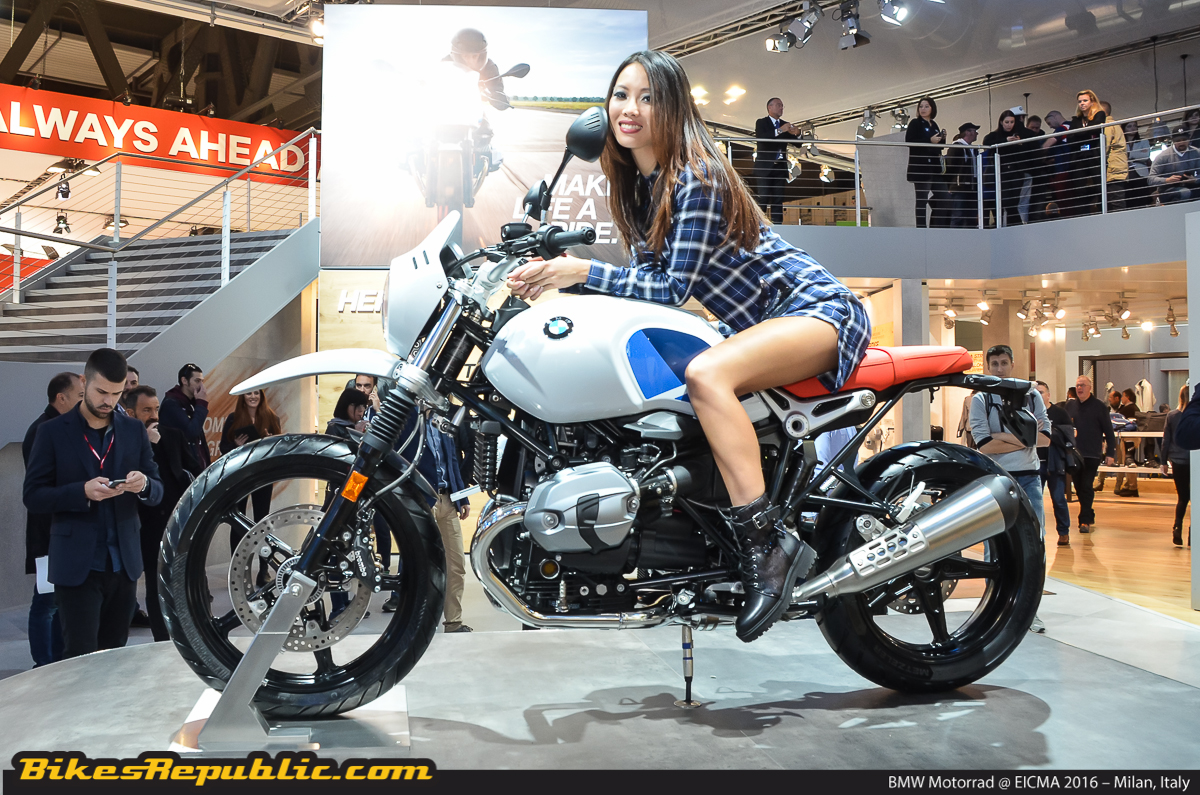 Retro's second coming
The other budding trend we couldn't ignore was the second wave of retro and modern classics entering the 2017 market. With Triumph, BMW Motorrad and Ducati all expanding their classic or 'heritage' line ups, 2017 is shaping up to be the year for all retro-loving, bike-borne hipsters.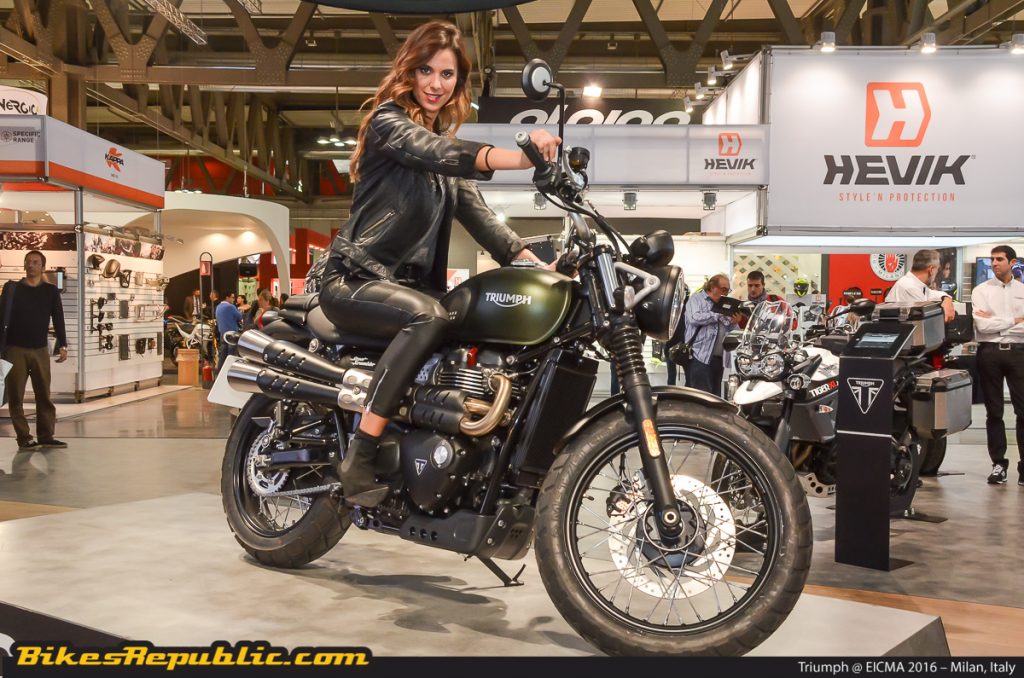 Leading this charge is Triumph and its expanded new generation Bonneville range through new additions likes the Street Scrambler, Street Cup, Bonneville T100 and Bonneville Bobber.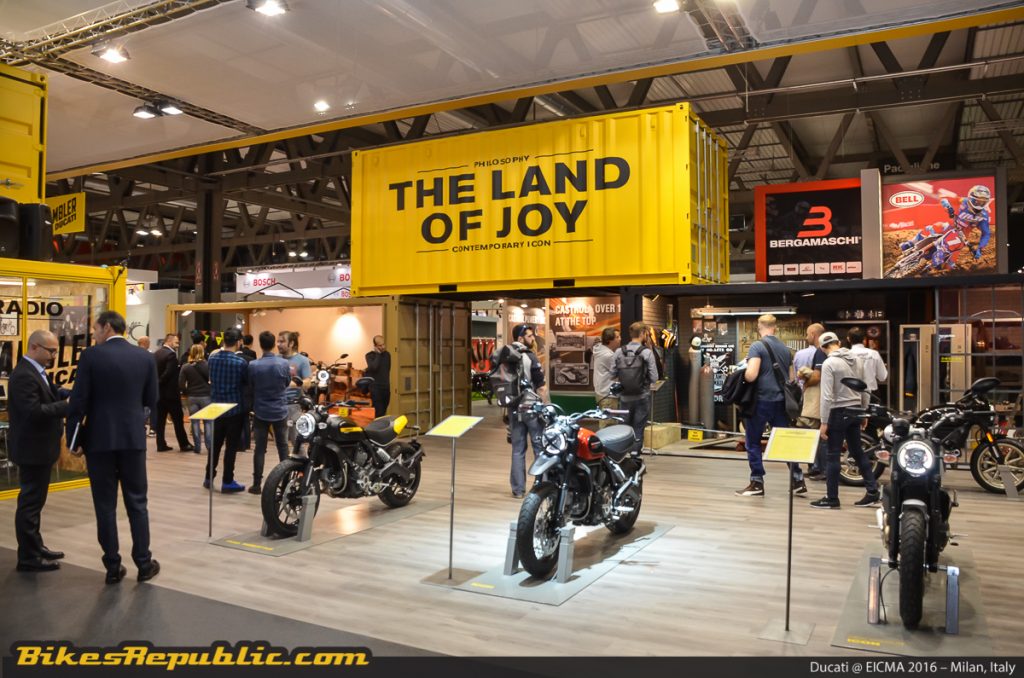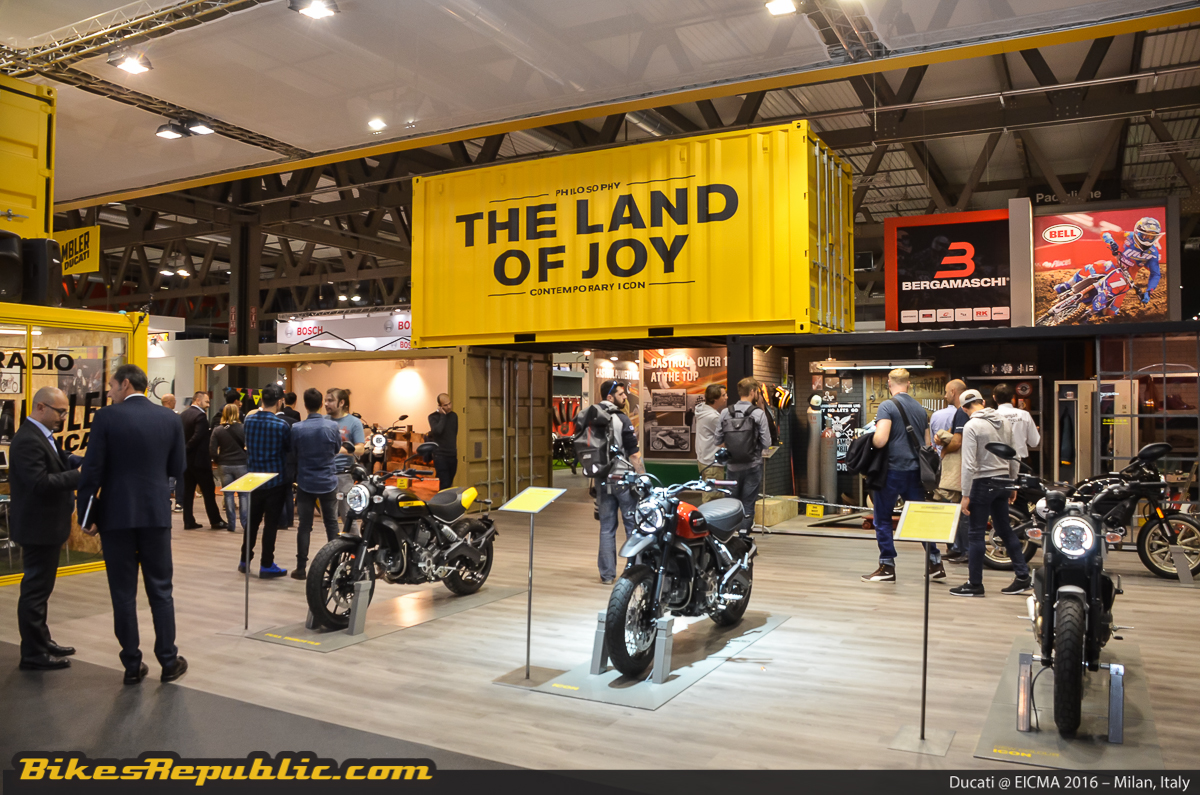 Ducati, on the other hand, grew its Scrambler sub-brand range up to eight variants in total after bowing its aptly named Scrambler Café racer and retro enduro-styled Scrambler Desert Sled.
But our favourite of the lot has to be the expanded BMW R nine T range where it welcomes its new Racer and Urban G/S offshoots. In short, if you'd wanted a retro bike in 2017, you now have a rich choice of bikes to choose from courtesy of the Germans, Italians and the Brits.