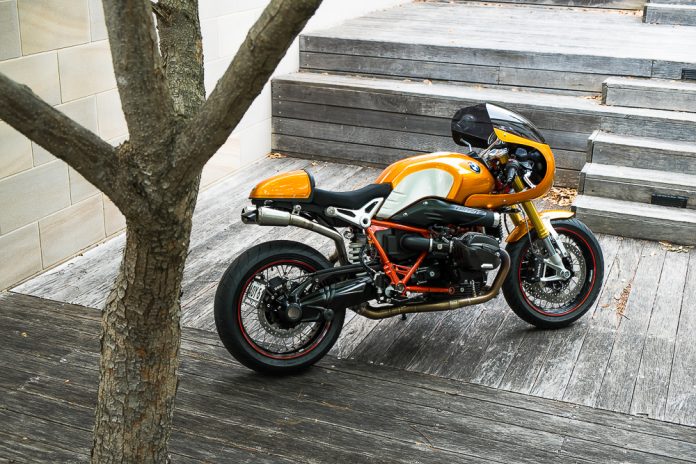 Building a custom bike doesn't mean having to tear your pride 'n' joy into pieces.

The concept is demonstrated here by this BikeBiz build.

A good option for BMW R nineT and R nineT Racer owners, perhaps?
We've featured a number of custom bikes that've totally reworked the entire bike to something else but this BikeBiz BMW R nineT Sun Kist was built to augment the stock BMW R nineT and R nineT Racer.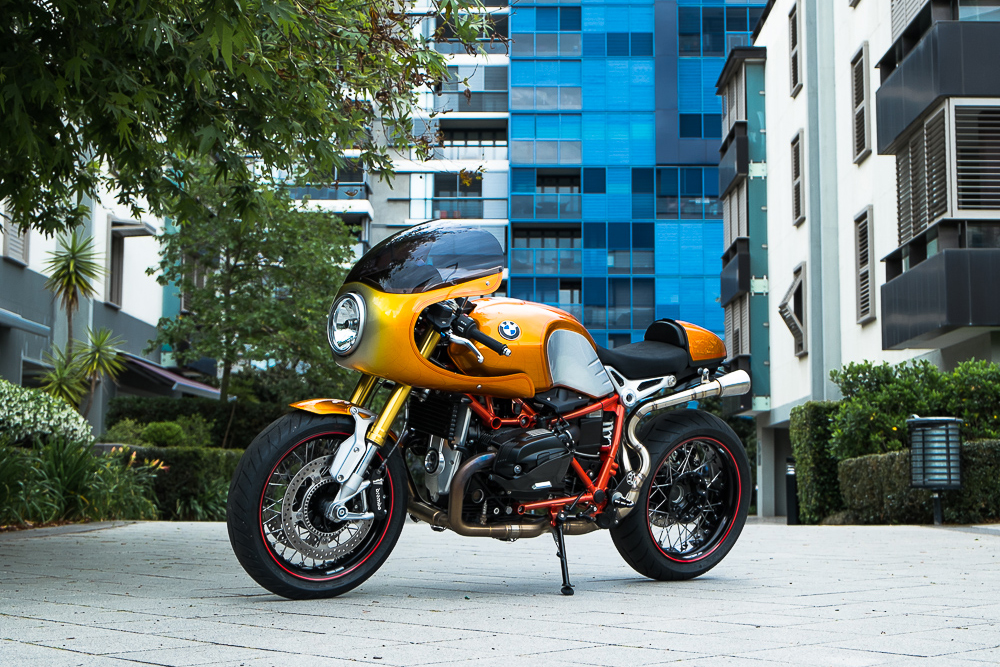 One may argue that the work done on this bike was minimal, we believe it serves as an option for R nineT owners who don't wish (read: too sayang) to have their bikes torn to pieces, since BMW did a great job of making the stock bike look plenty good out of the box.
There's another reason to this bike looking rather stock, actually – warranty. BikeBiz is a motorcycle retailer and accessories supplier based in Sydney, Australia who supplies parts and accessories to owners to build the bikes themselves, besides selling ready-built customized bikes. Customers will not void their bikes' warranty if they installed BikeBiz's accessories or purchase ready-made customs.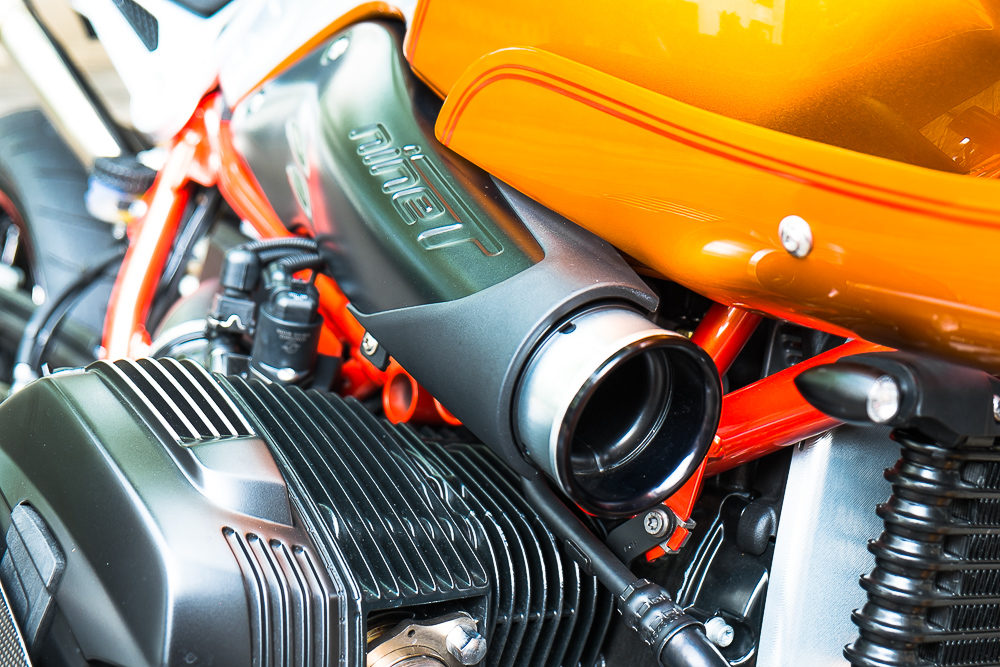 Mark Condon of BikeBiz said, "Our team really know their bikes, so depending on the customer we can give some direction on design and performance, supply a BMW and parts and let them build it themselves, or we can really get hands-on and custom-build the whole bike from scratch."
This R nineT Sun Kist, however, is a ready-built custom. Designer Alex Bianchini-Kometer worked together with BikeBiz's Boris to come up with something out of the ordinary while still retaining the R nineT Racer's original lines.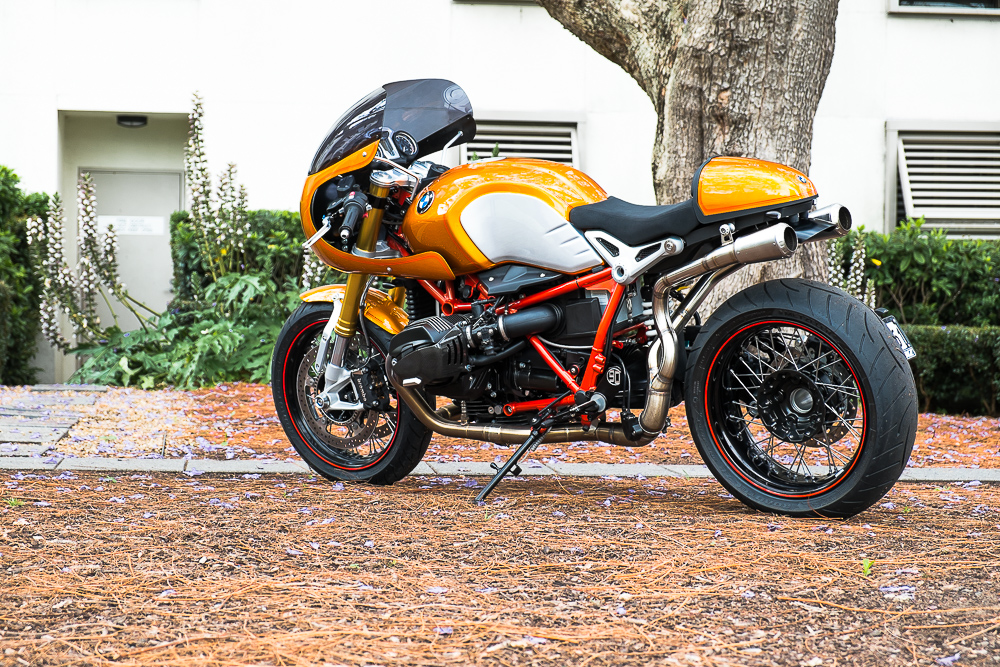 BMW fans will instantly note the gradated orange/silver paintwork, hence the "Sun Kist" name. It's an homage to the legendary R90S's "Daytona Orange" which commemorated the bike's victory at the very first AMA Superbike race at the Daytona International Speedway in 1976. Additional red pinstripes on the bodywork and wheels were added to match the red frame.
The team replaced the stock Racer's half-fairing with a larger classic half-fairing for a more retro look.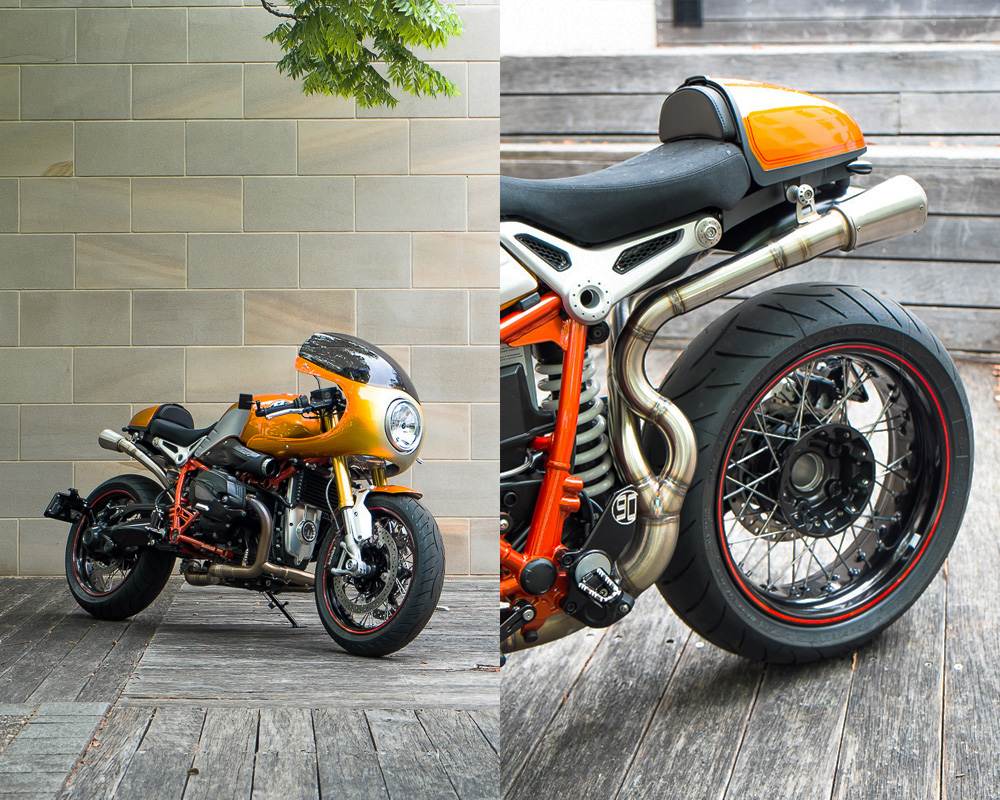 Other stock parts such as the fender/taillight/number plate holder assembly and turn signals were stripped to present a cleaner look. A custom-made 2-into-1-into-2 exhaust system ends with a pair of high-mounted mufflers to leave the single-sided swing arm and rear wheel in full view.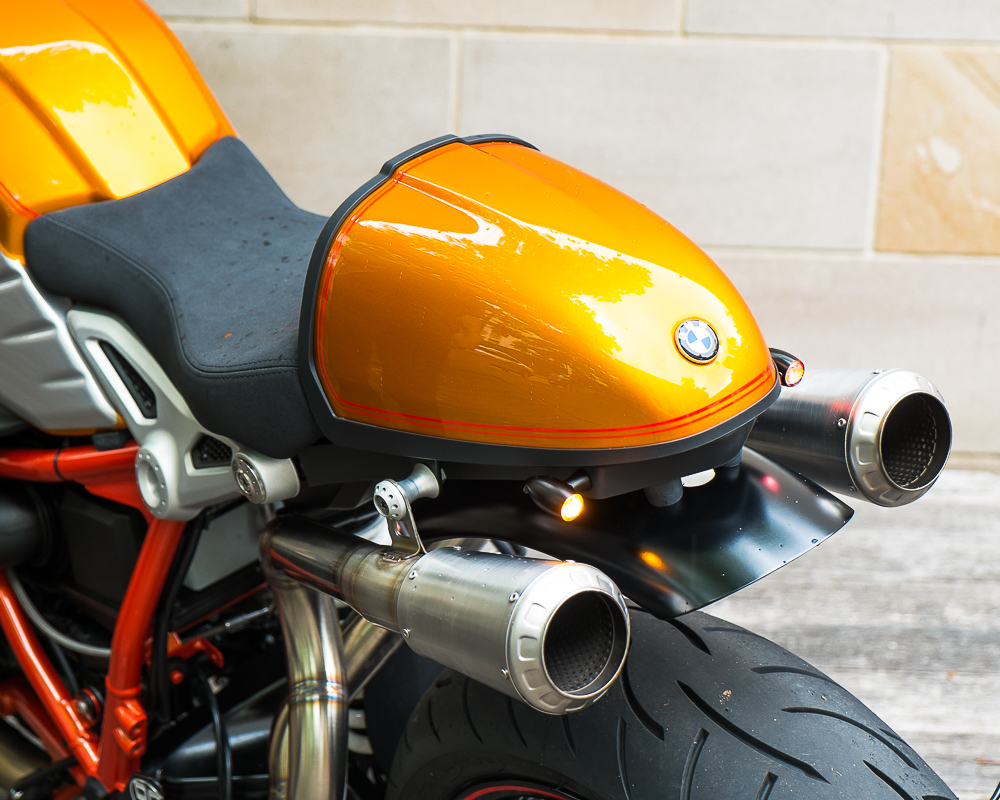 Other bits include Rizoma footpegs, mirrors, and turn signals while the clocks, brake system, wheels , seat, handlebars are all stock.
So there you go, a BMW R nineT that's "different by same-same."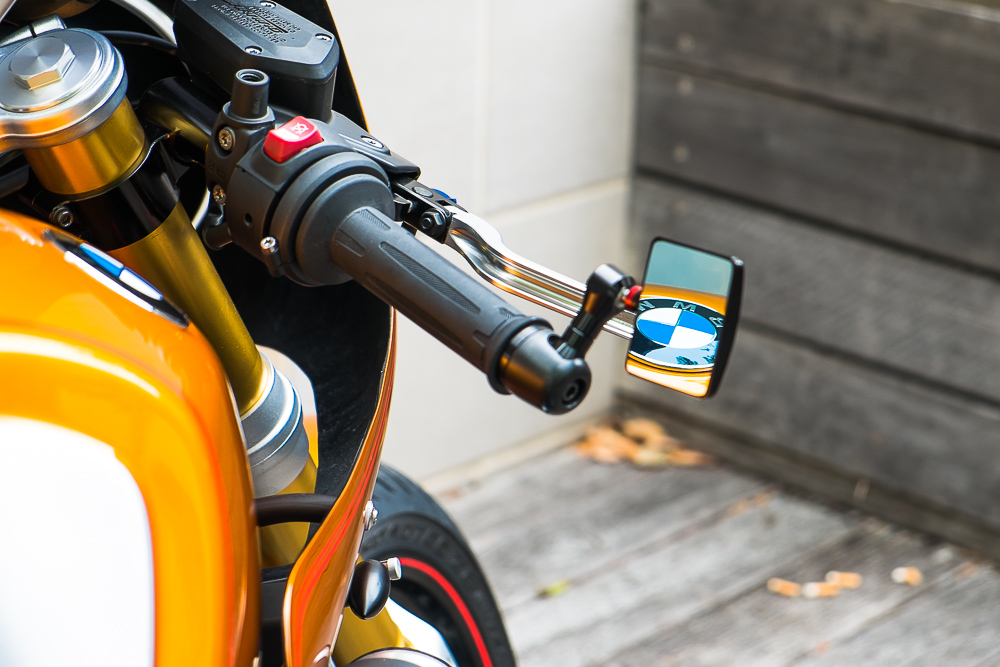 Sourced from Return of the Cafe Racers. Photography by Saxon Shing