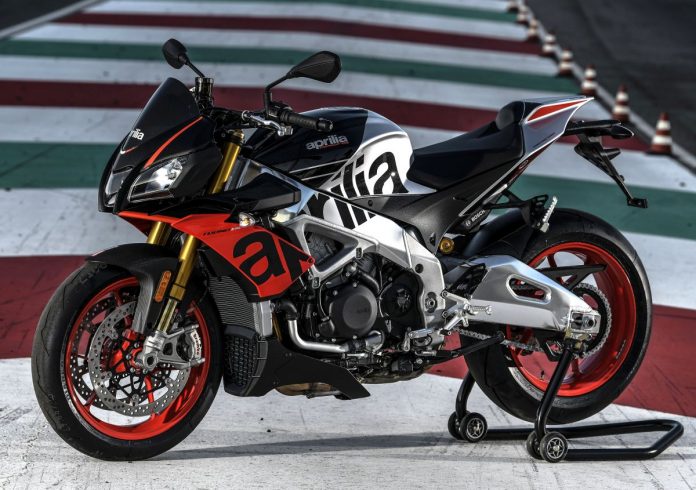 If you are a thrill-seeking rider, the weapon of choice to tackle corners at the weekends and commute daily to work would either be a full fairing or a naked motorcycle.
As some friends would testify, it is quite normal to end up spending hours at a motorcycle dealer contemplating between the two.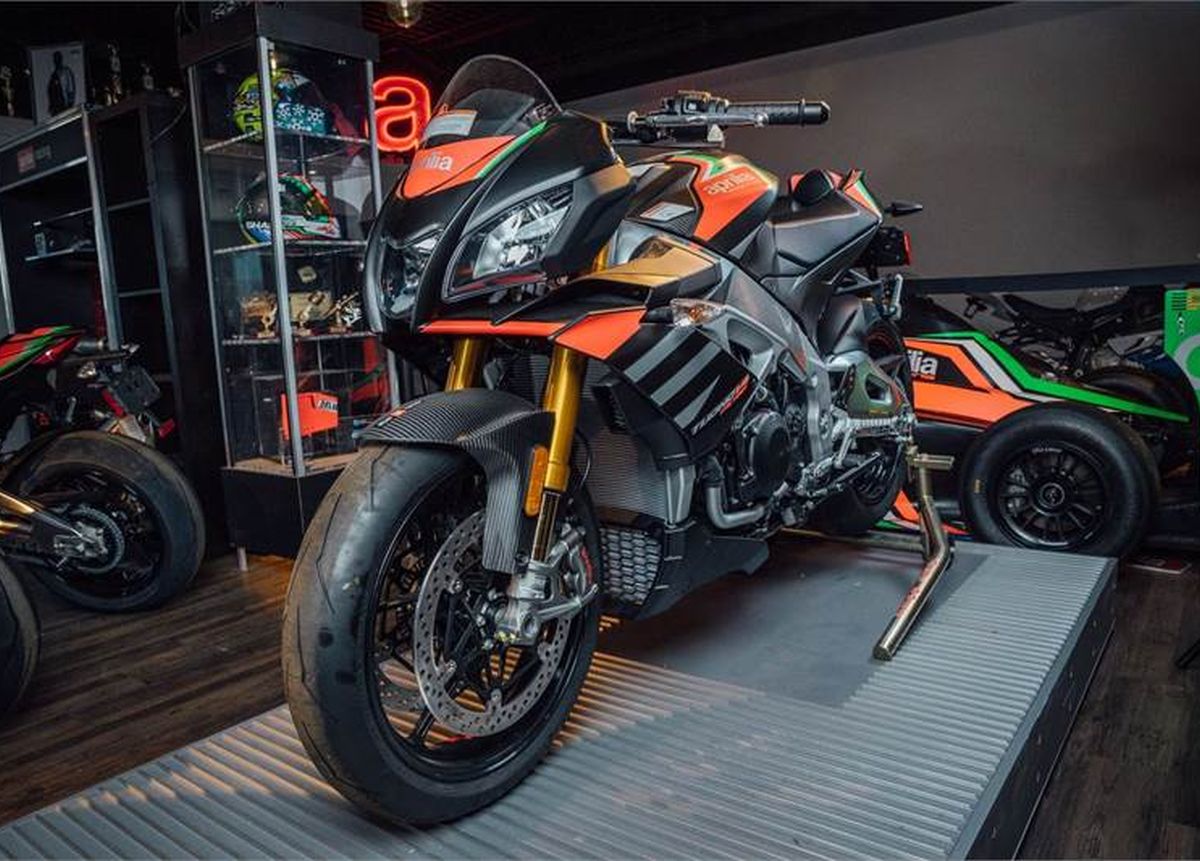 But wait, what if you don't even need to make that choice, instead you could just enjoy the best of both worlds with the all-new Aprilia Tuono V4 1100?
Jeya Thevan has owned an Aprilia Tuono V4 1100 for the past two years and acknowledges that the bike has lots of potentials which only some of the most skilled riders can unlock.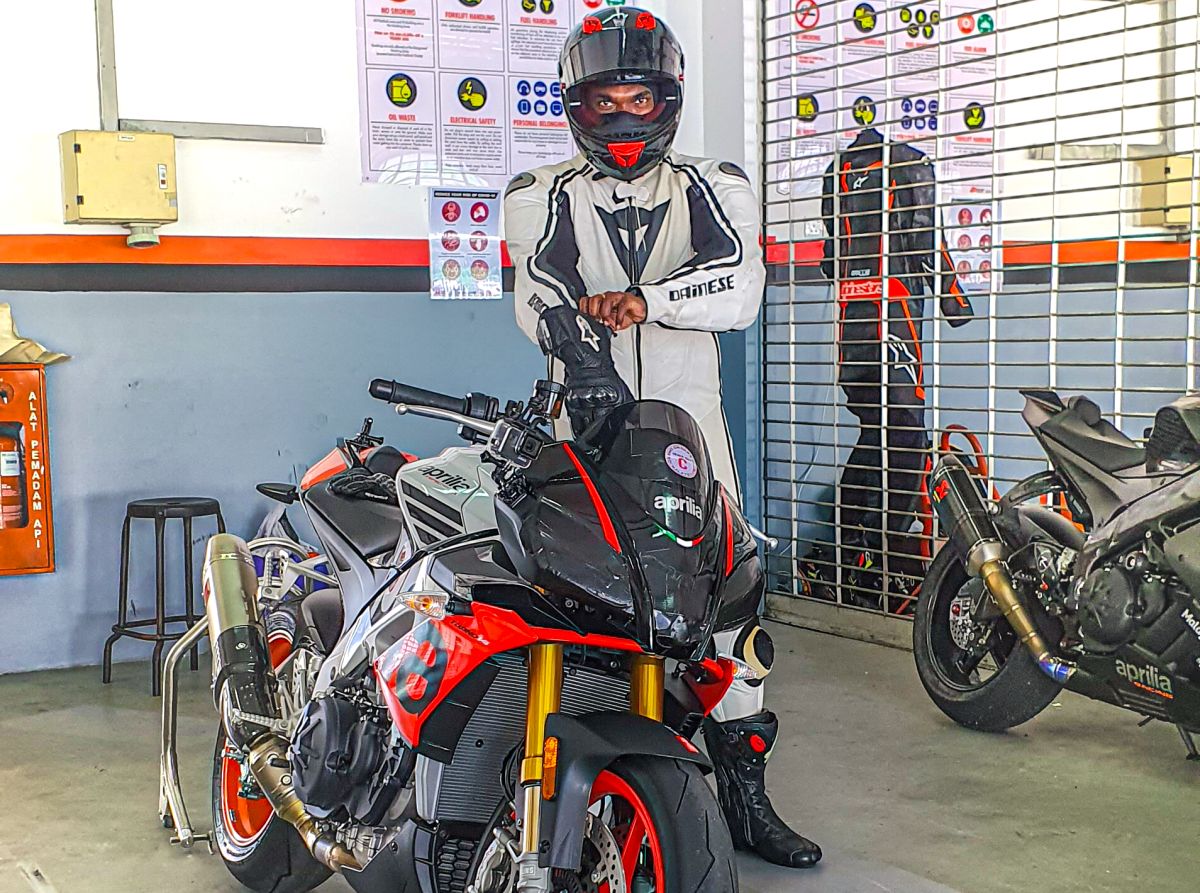 "As a rider, you need to adapt to the character of the Tuono 1100, you need to understand its powerband, and once you understand that then the Tuono is a very fun bike."
The best of both worlds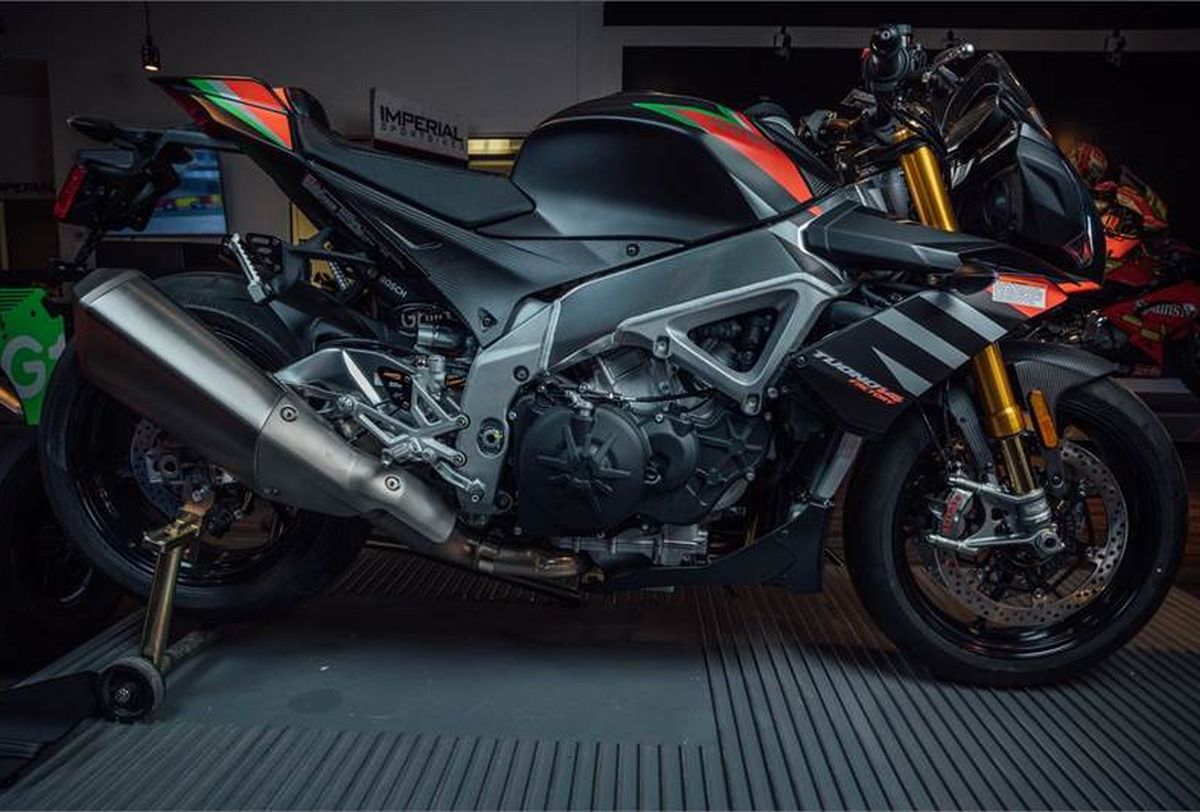 The Tuono V4 is one of the Noale-based manufacturer best inventions. One that offers a combination of power, technology, good looks and an exhaust system that produces one of the best engine notes, unmatched by anything else in its class.
Any conversation about the Tuono V4 has to begin with its looks, described as a super-naked motorcycle yet fitted with an almost full-fairing like the front end, making it stand out among the crowd.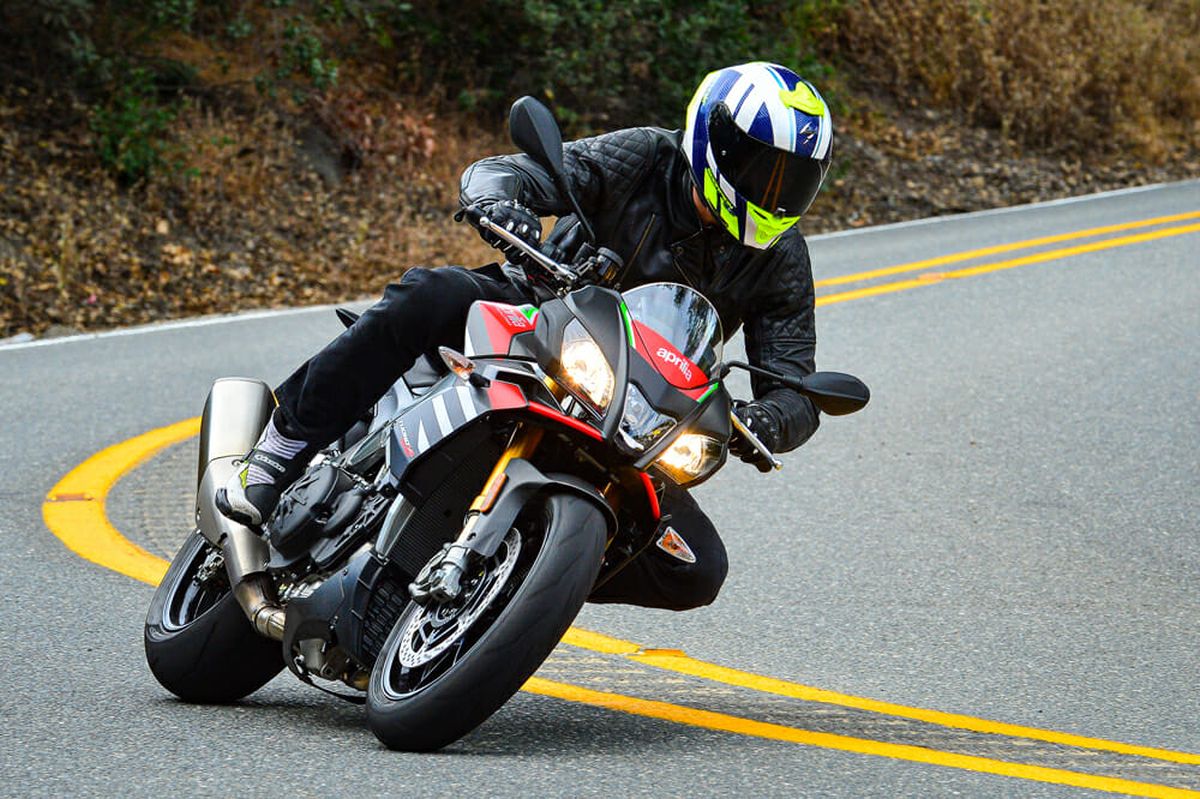 You can take it on to the track or for a weekend ride to tackle the nastiest curve, or you can treat it as a daily ride.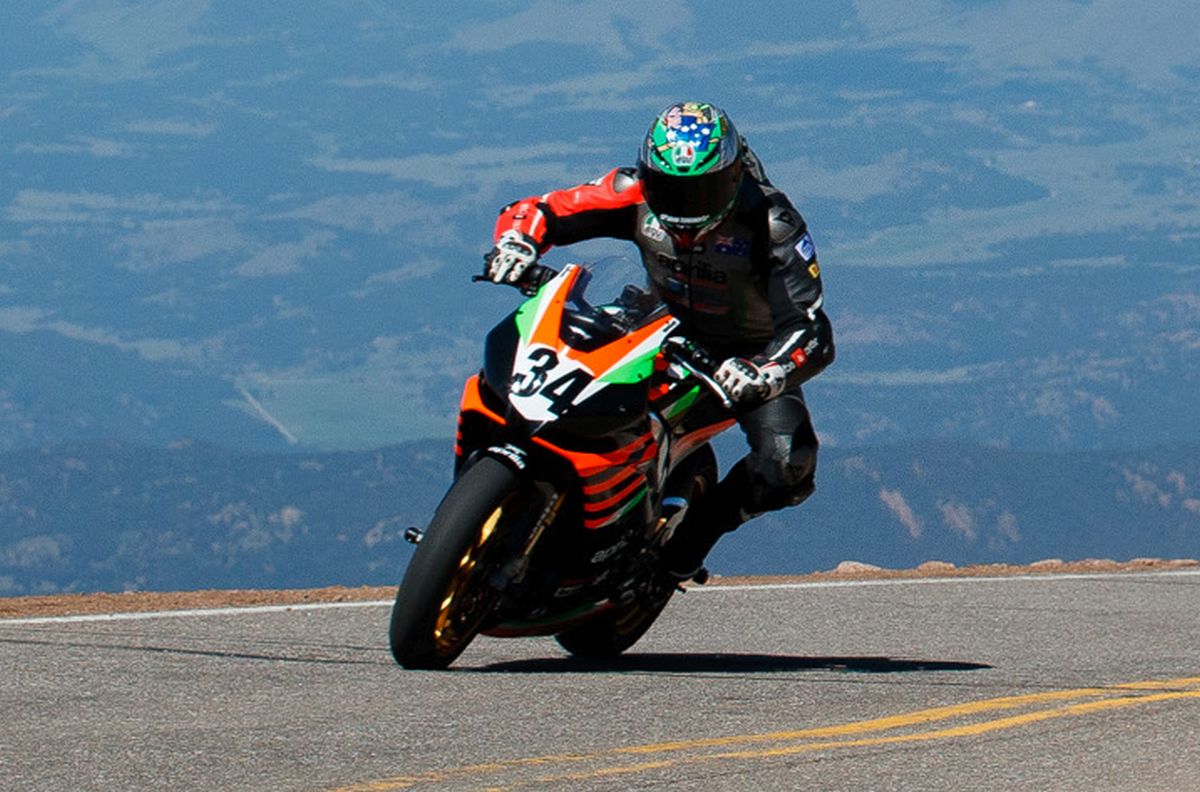 Not to mention, you can also take the Tuono V4 out for an occasional tour thanks to its upright seating position and handlebar.
The Tuono V4 is one of a kind breed as agreed by Ms Bee of Welly Sg Buloh who is also a superbike champion herself.
"Aprilia bikes is one of the kind in the world especially the Tuono V4 1100 Factory. It's not an ordinary motorcycle designed for ordinary riders.
"The power is raw, it's a professional bike, it gives a rider more than it needed. The quote "less is more" does not apply to Aprilia Motorcycle's performance," she said.
A very powerful V4 powerplant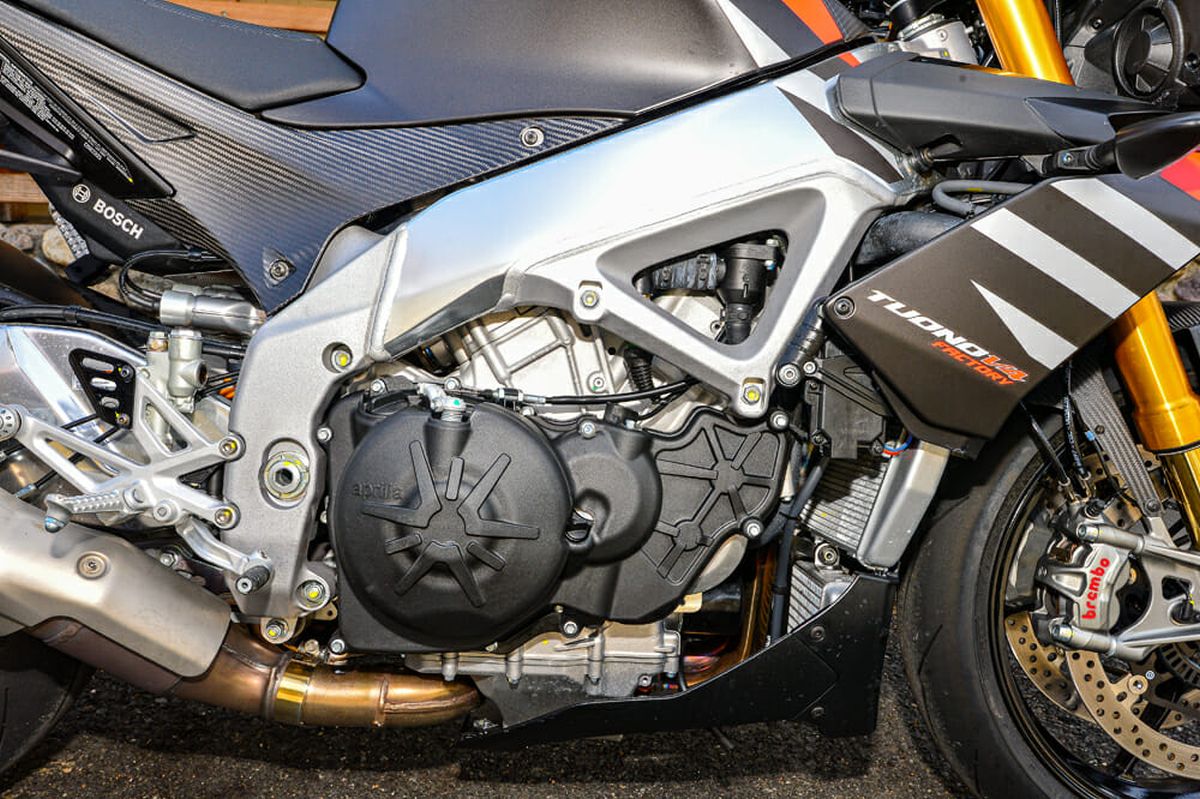 The 1077cc 65° V4 engine produces a monstrous 175hp @ 11,350rpm and 121Nm @ 9,000rpm putting it on par with other notable sports bikes.
Despite making 175hp and 121Nm, the new engine meets Euro 5 emission standards; thus, you can ride worry-free without affecting the environment.
Just a little heads up, the Tuono V4 shares the same engine layout used by the Aprilia MotoGP machine, and it offers a host of benefits over an inline-four and a twin-cylinder setup. In other words, you can still go bonkers with the Tuono V4.
Despite being superbike-fast, the Tuono is a comfortable machine on the road and fully loaded with exciting goodies.
Top-notch technological advancement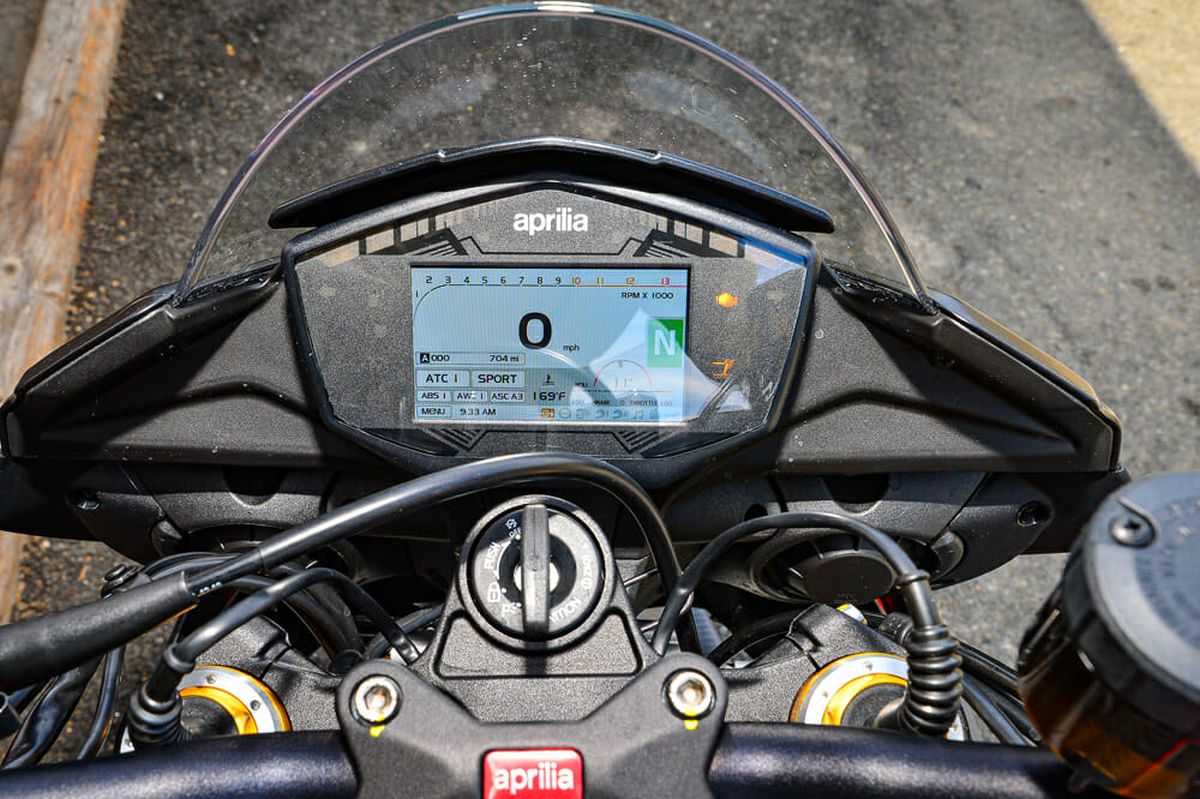 Thanks to a new and powerful Marelli 11MP ECU, rider aids are more refined, consisting of Aprilia Performance Ride Control (APRC), engine brake management, traction control, wheelie control, launch control, cruise control, pt limited and six riding modes.
Despite labelled as "super-naked", the electronics puts it on par with other full-blown supersports machines.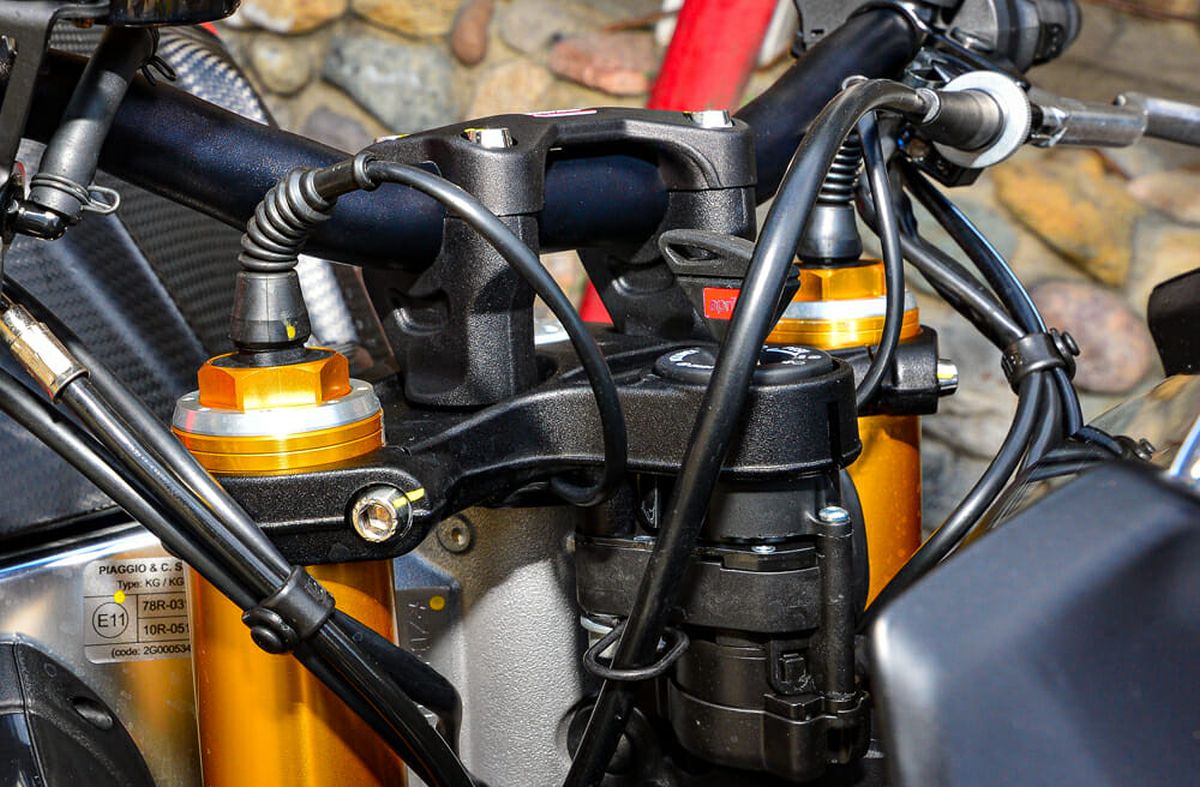 For those who are not in the loop, every Aprilia's motorcycle comes with riding modes and just like its track-oriented sibling the RSV4, the Tuono offers three track modes (two of which are customizable).
Tuono V4 versus its rivals
Talking about the Tuono V4, you can't help but compare it to Ducati's very own Streetfighter V4.
Yes, it looks exciting and has a luxurious finish, but it cost a lot more. Not to mention the cost of the infamous Desmo Service that most definitely burns a hole in your bank account the moment you reach 30,000km.
Triumph Motorcycles might be up for a challenge with the all-new Speed Triple RS 1200, but like the Streetfighter V4, they are both full-blown naked bikes, great for the weekends and as a daily ride but will not flourish on the track like the Tuono.
As Jeya Thevan so eloquently concludes, "I have owned 3 different Italian bikes, and I can tell you that the belief that the Aprilia is a temperamental bike is a misperception. The current distributor is doing a great job, and I can say that in the two years I have had this bike, I had zero issues."
Moreover, Aprilia Malaysia always provides excellent support for all of its customers from the brand main service centre in Gasket Alley Petaling Jaya to the ever-popular Welly.
"The rumour of "lack of spare parts, difficult to maintain" has become fake news. Aprilia Malaysia does earn the credit for improving the after-sales," said Ms Bee.