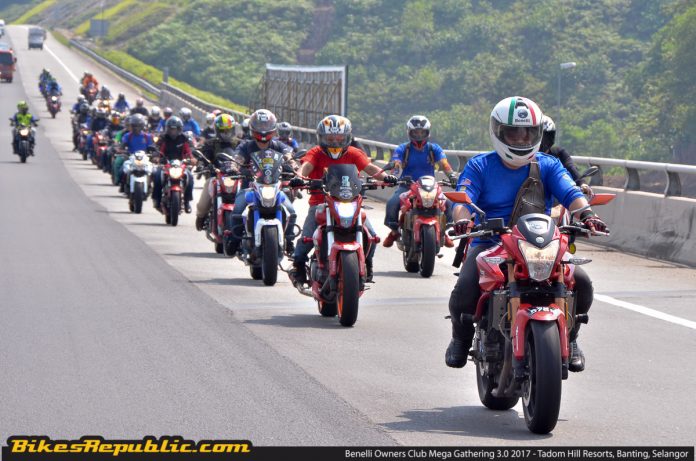 Over 250 Benelli owners from around the country gathered at Tadom Hill Resorts, Banting, Selangor

Organized by the Selangor Benelli Club (SBC), Kuala Lumpur Benelli Club (KULBC) and Benelli Matters Club
Last Saturday marked the third annual Benelli Owners Club Mega Gathering here in Malaysia. This year, the KL and Selangor divisions were selected to host such a momentous event which attracted over 250 Benelli owners from 14 different clubs nationwide.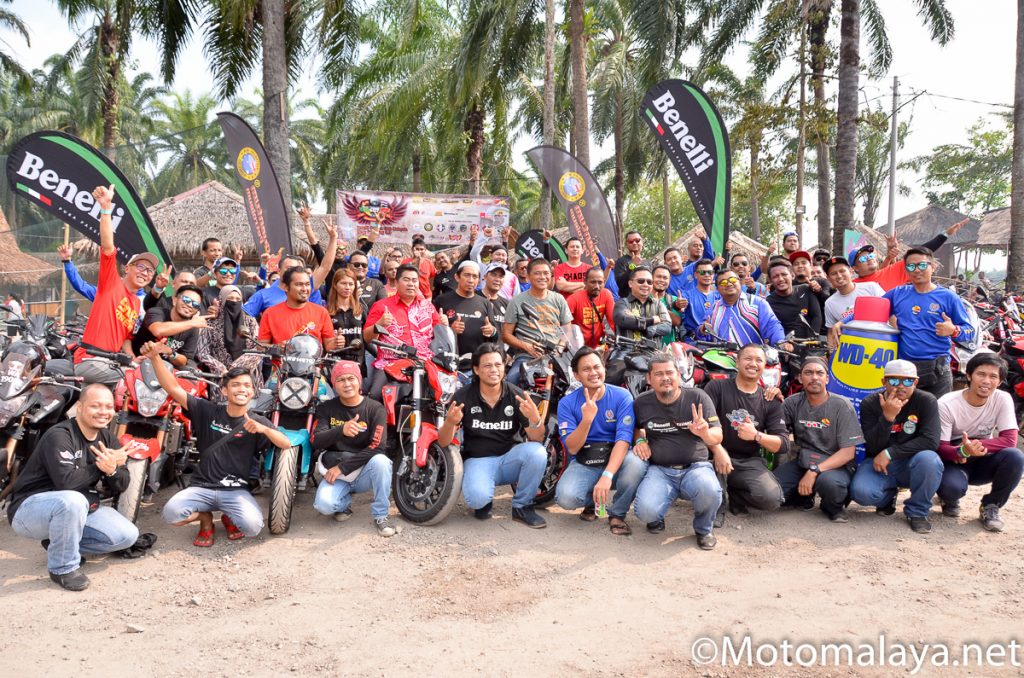 We had the opportunity to follow a few great folks from the Benelli Matters crew thanks to an invite from one of the coolest guys you'll ever meet, Mr Zulqarnain Ganesh Abdullah aka "Abang Zul".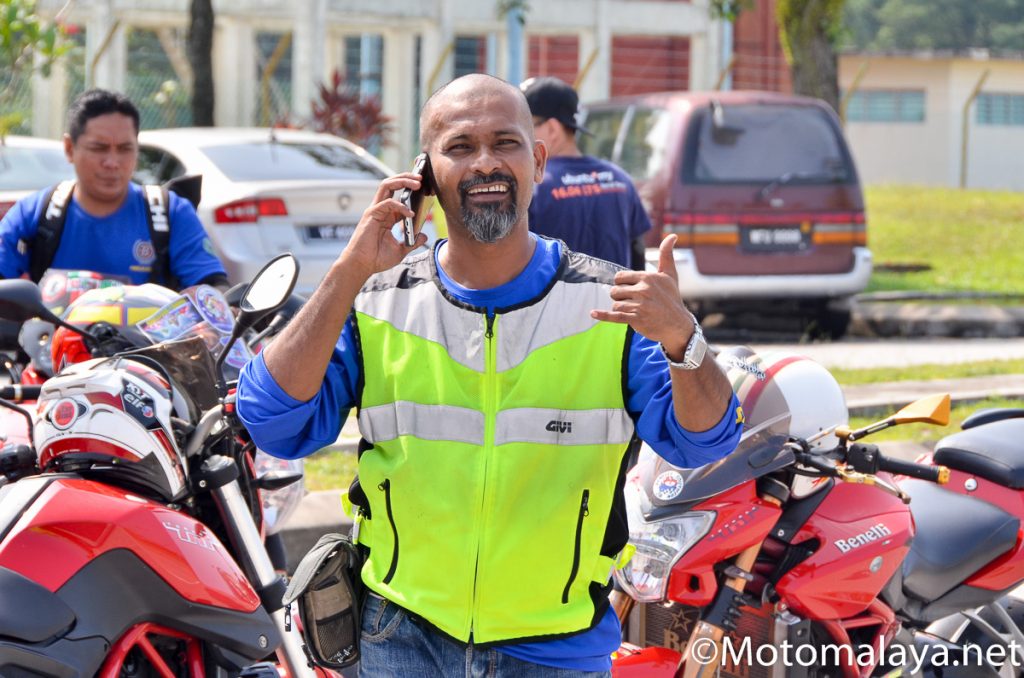 The first rendezvous point was at the MEX Highway R&R stop where almost 50 Benelli enthusiasts largely from Benelli Matters gathered before starting the convoy heading to the next pit stop, the KLIA Mosque.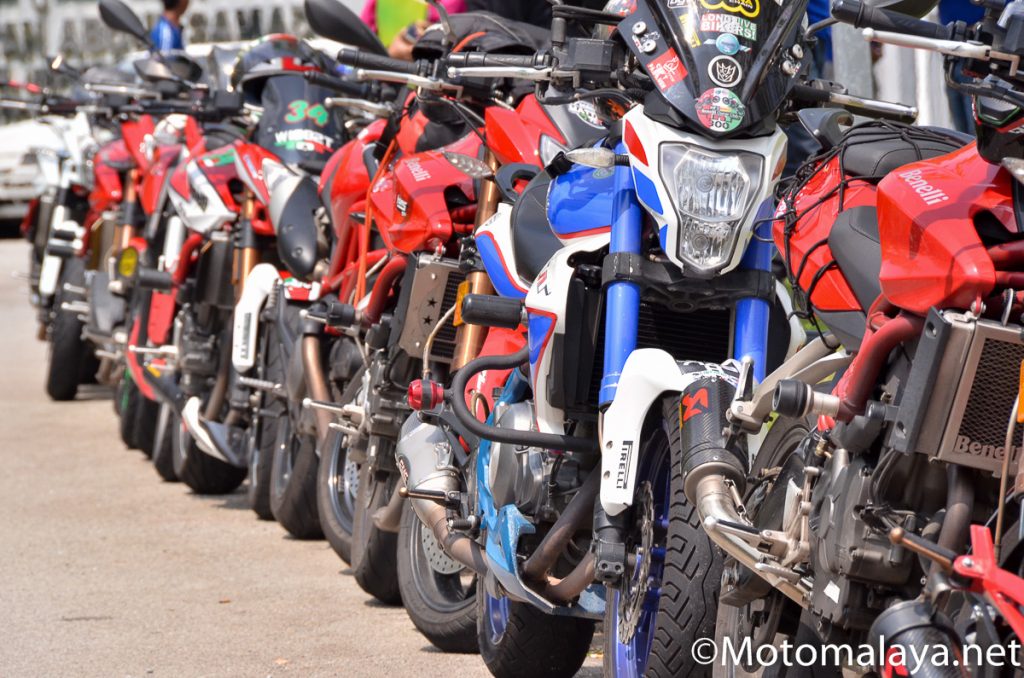 It was at the second meeting point when we saw the biggest collection of Benellis from clubs like the Selangor Benelli Club (SBC), Kuala Lumpur Benelli Club (KULBC), Negeri Sembilan Benelli Club (NSBC), Perak Benelli Owners Group and many more. Bikes came in the hundreds from states like Pahang, Kelantan, Melaka, Johor and other states.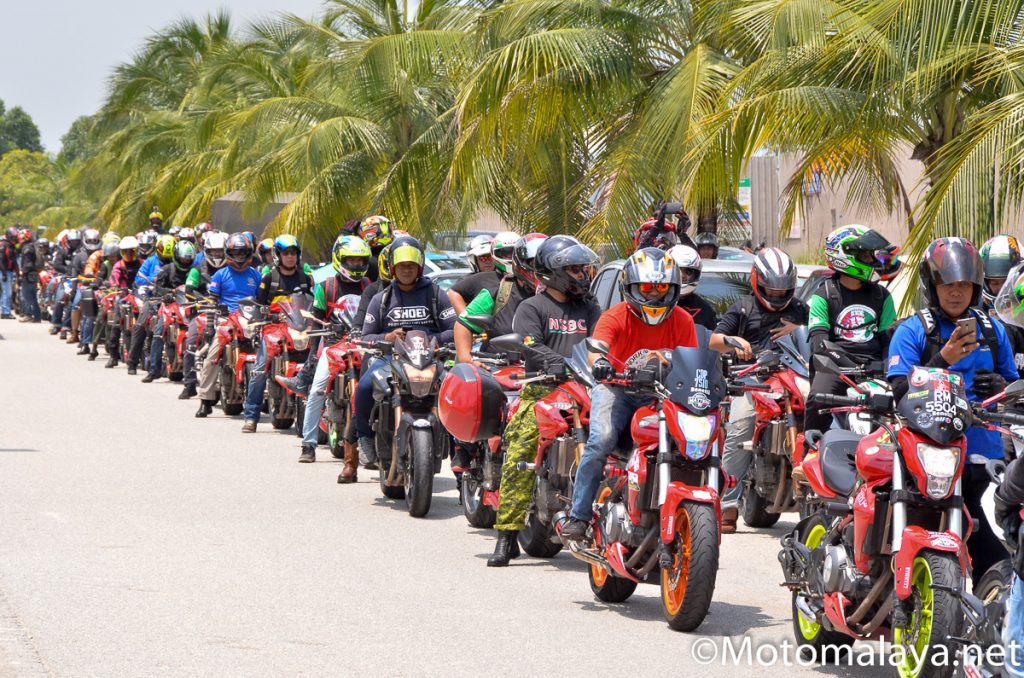 The convoy continued to rumble down the road for a few kilometres before they reach the final meet-up point; the Tadom Hill Resorts located in Banting, Selangor. The resort is located only a few minutes away from the Kuala Lumpur International Airport (KLIA) and much closer to the Mitsui Outlet Park.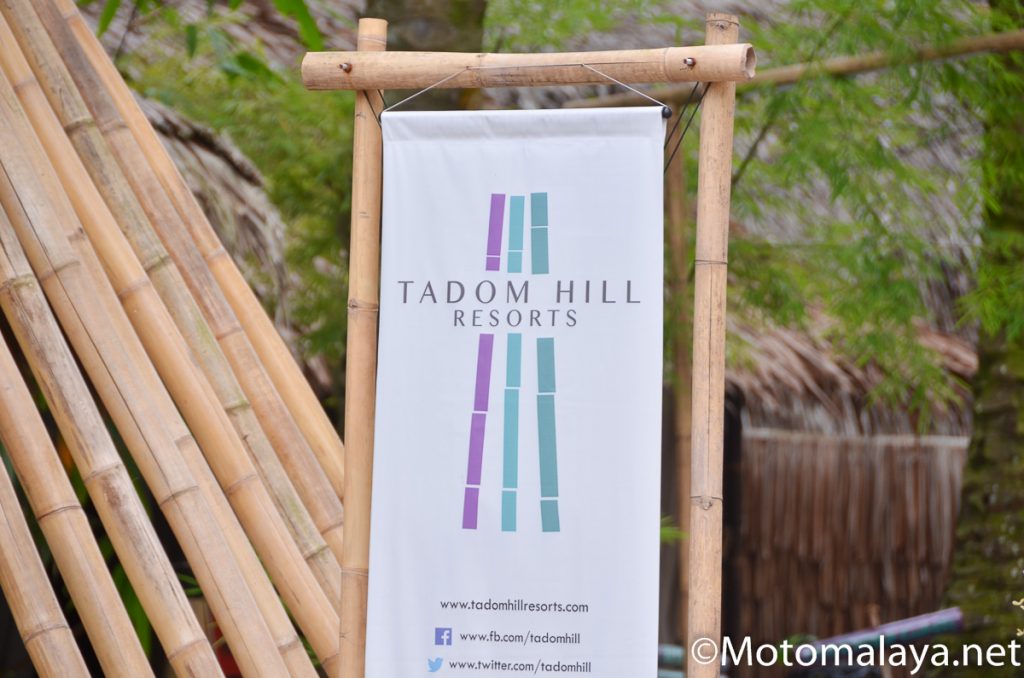 As the guys registered in, we were in the presence of some of the coolest bikers you'll ever meet. It's clear that these Benelli owners love their machines as much as they love being in other's companies to share one thing that all of them had in common; the love for Benelli motorcycles.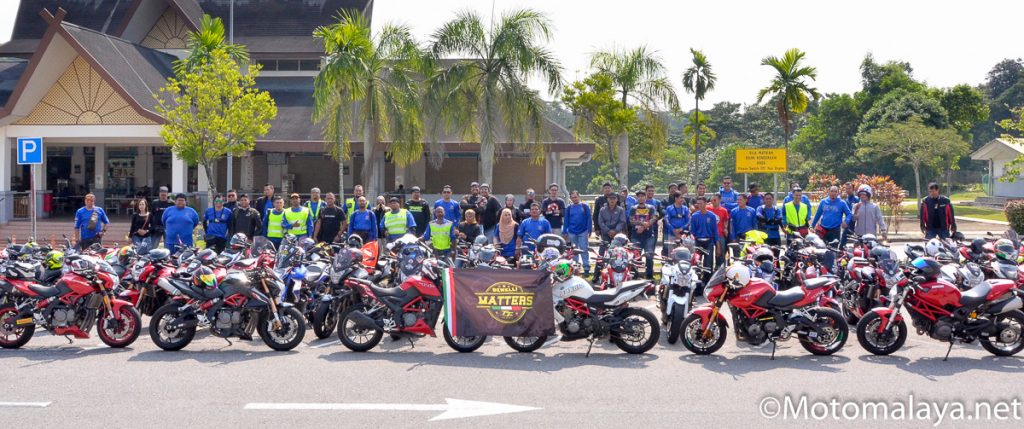 The mega gathering was blessed with the presence of Dengkil's member of state legislative assembly, Y.B. Shahrum Bin Mohd Sharif. After a few encouraging words from Mr Shahrum, he then continued to officially launch the mega gathering ceremony together with key state individuals along with representatives from the M Force Holdings Sdn Bhd.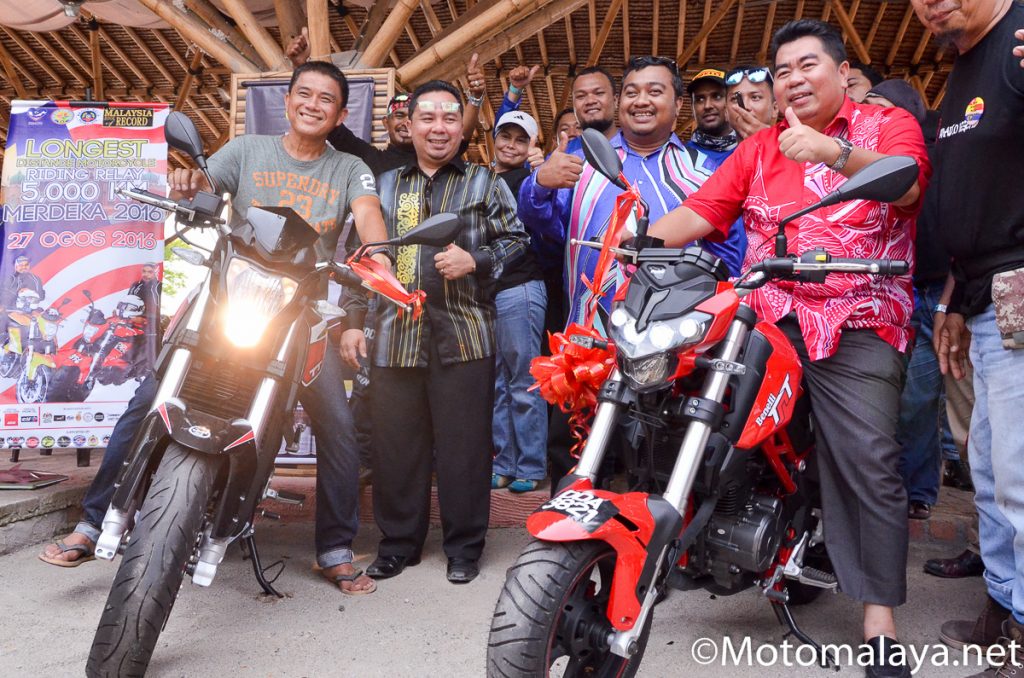 As most of you have already know, M Force is the parent company in charge of SYM motorcycles in the country and as of this year, they'll be taking over Benelli in Malaysia as the new distributor. The afternoon continued with a few physical activities and competitions but the evening was the main highlight of the event.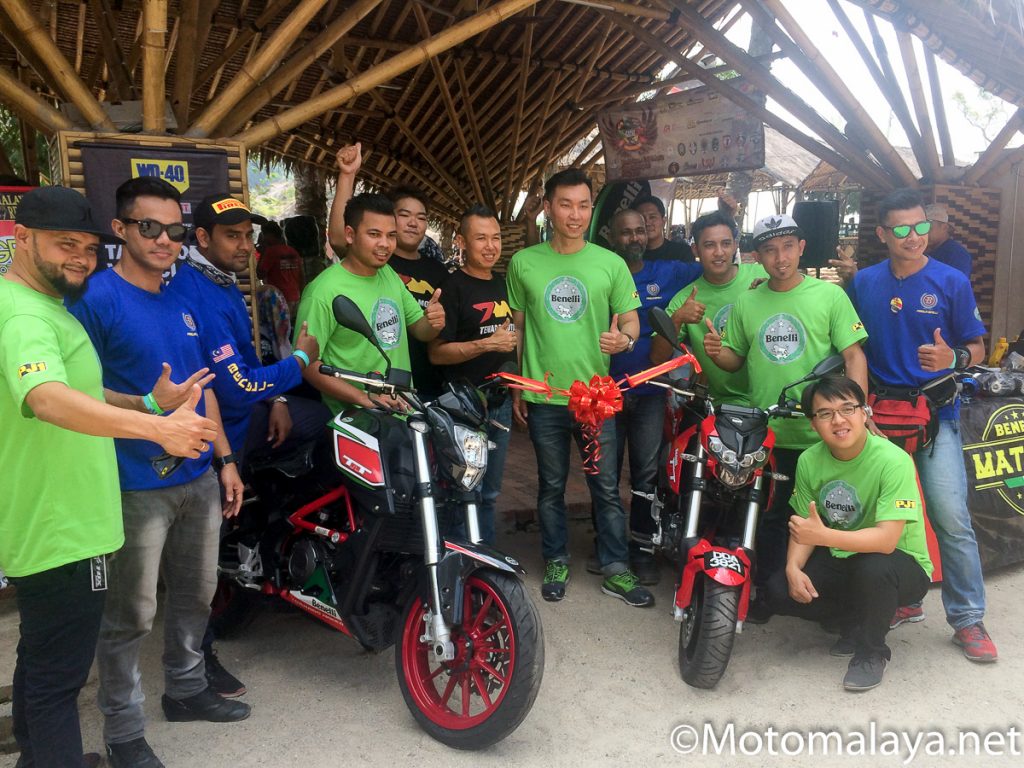 After dinner, all attendees were blessed with a few karaoke performances and also a massive lucky draw giveaway courtesy of their major sponsors. We were actually quite jealous to see these folks going home with brand new GIVI helmets, boxes and panniers, riding gloves and boots, engine oils and so much more. The major sponsors of the event were Tenaga Motor, MG Prestige Group, Quantum Petroleum, MForce Bike Holdings and many more.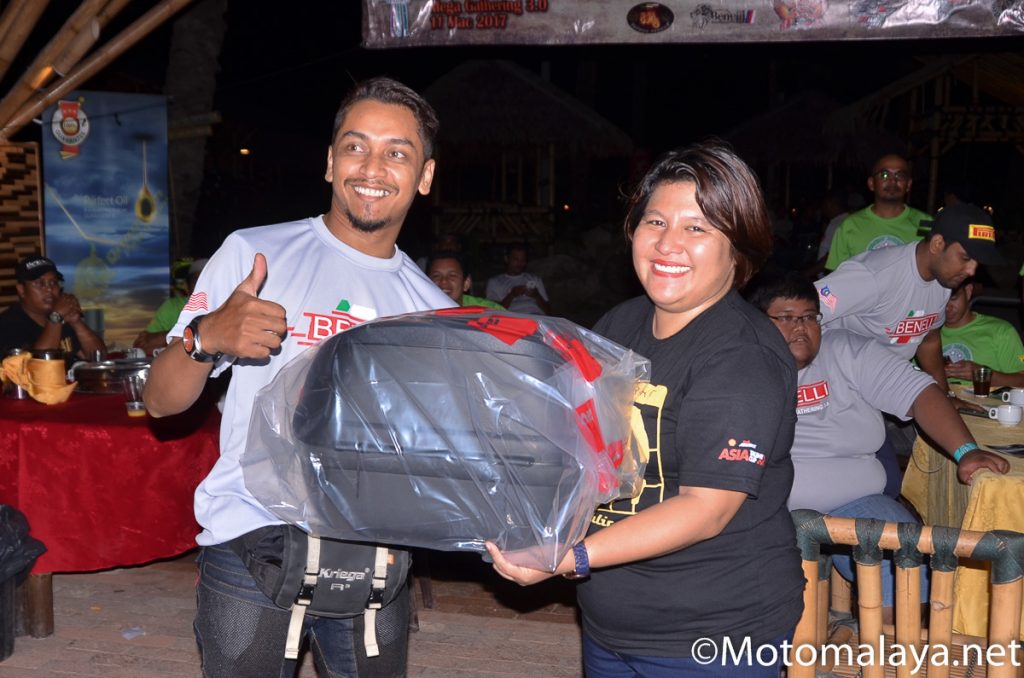 Two lucky individuals even got to take home the grand prizes in the form of brand new LED TVs. It was at that point that one of our writers regretted not having purchased a Benelli TNT 600 when he had the chance a few years back.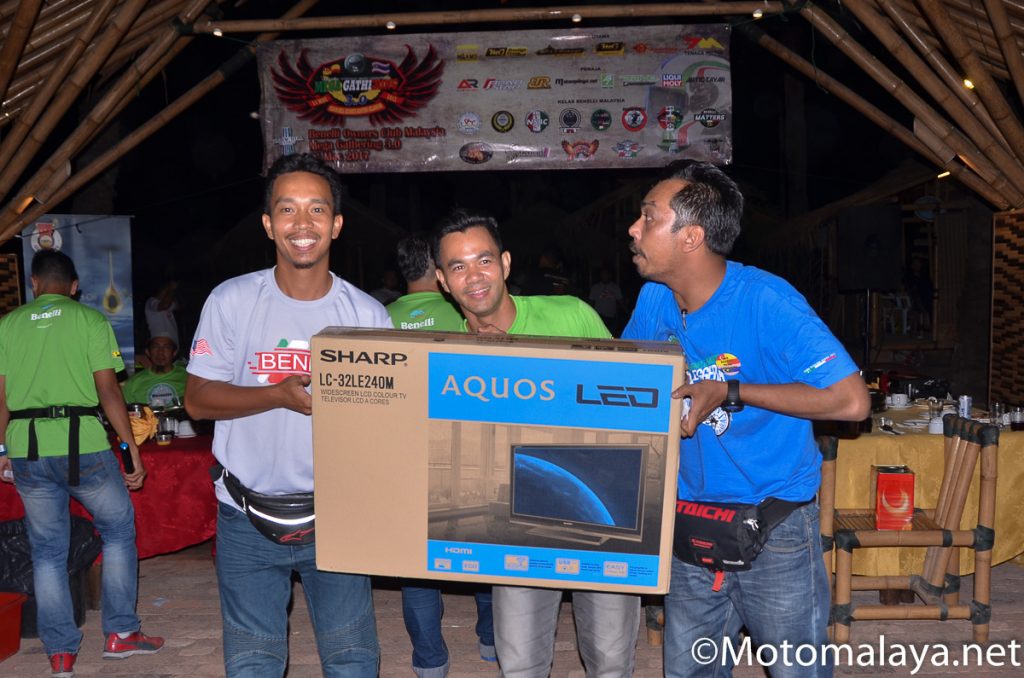 What this event showcased is that the Benelli following in Malaysia is getting larger and this third gathering was just a small participation compared to the entire scene. It was a fun experience with a bunch of happy go lucky colourful individuals and we hoped that this spirit and passion for motorcycle brotherhood continues to flourish among motorcycles owners and clubs nationwide. A big thanks to the Benelli Matters group especially Abang Zul and Abang Ah Tan (Benelli Matters President) for the invite to this historic annual gathering.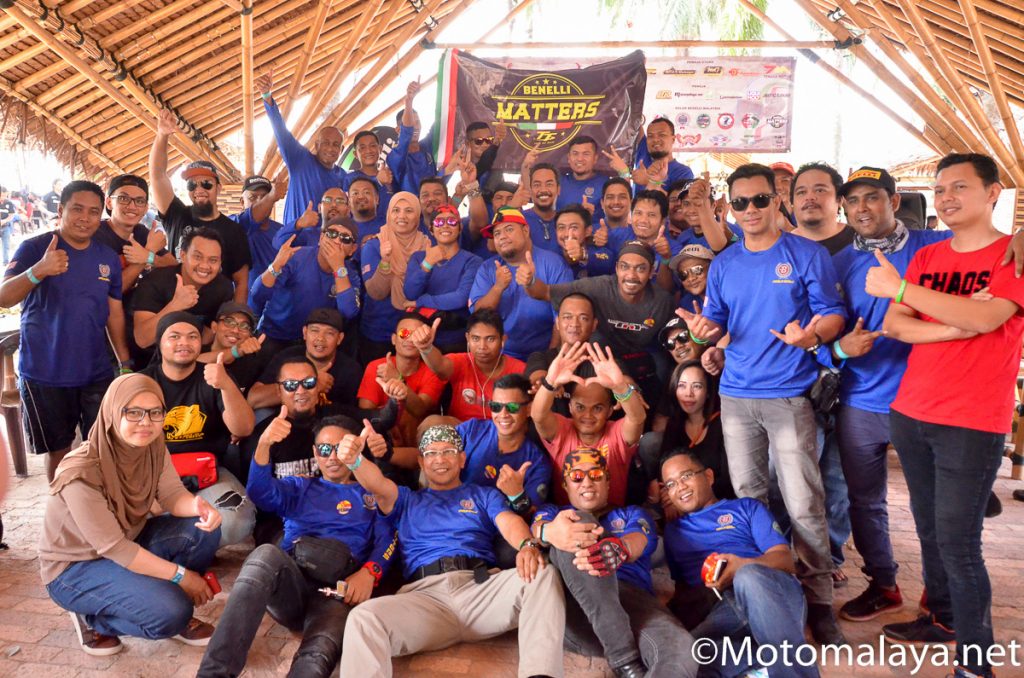 The next annual gathering will be in Malacca. Those of you who would like to join, you're more than welcome to join any of the clubs. Our advice? Get the Benelli TNT 600. We sure want one of our own right about now.
Benelli Owners' Group Mega Gathering 3.0 Photo Gallery