The fully-faired Benelli 600RR sportbike was spotted in China.

It's based on the 600cc naked bike.

It may also share the new TFT screen and keyless ignition.
Seems like the Chinese-Italian brand Benelli dropped a bombshell on us. We had been publishing updates on an upcoming 600cc naked bike, but suddenly pictures of the fully-faired Benelli 600RR sportbike began popping up over the internet.
The picture shows a bike based on the TnT600i platform but wearing the QJiang – for Qianjang Motorcycles (the owners of the Benelli brand) – in China. It's speculated to be called the 600SRG, after the 600SRK naked bike in the People's Republic. However, it may be called the 600RR in other markets.
As it's based on the TnT600 platform, it's evident that it retains the same engine and chassis. The differences are the underslung exhaust canister of the updated TnT600. There's no close up shot but it may also include the new TFT screen and keyless ignition system of the new naked bike.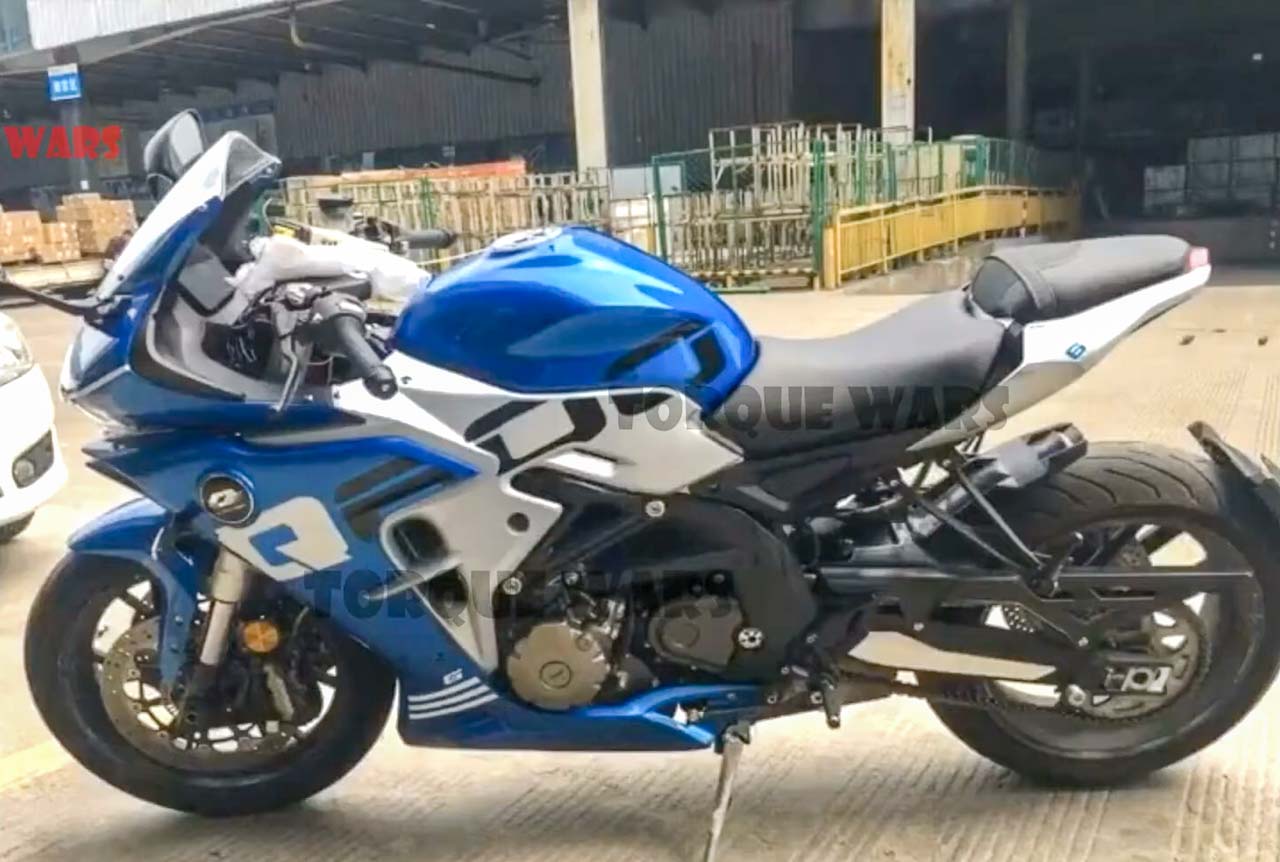 Eagle-eyed observers also pointed out that the 600RR wears reflectors on the fork legs, signaling Benelli's wish to comply with European laws. The bike currently adheres to the China IV emission standard, which is the equivalent of Euro IV. Benelli would need to work on it to comply with Euro V if they wished to sell the bike in Europe.
It's also speculated that the inline-Four engine produces 80 hp. That's puts it in between the Kawasaki Ninja 650 (70 hp) and Honda CB650R (98 hp). However, the Benelli is (much) heavier at 215 kg.
There's no information on whether Benelli had reworked the engine. During our last tests, the TnT600i had to be revved upwards of 6,000 RPM for any meaningful acceleration. The exhaust was something else, though.
There's also no word on how much it costs or when it'll be released in Malaysia, but we'll keep you updated.
Photos from: Thrust Zone