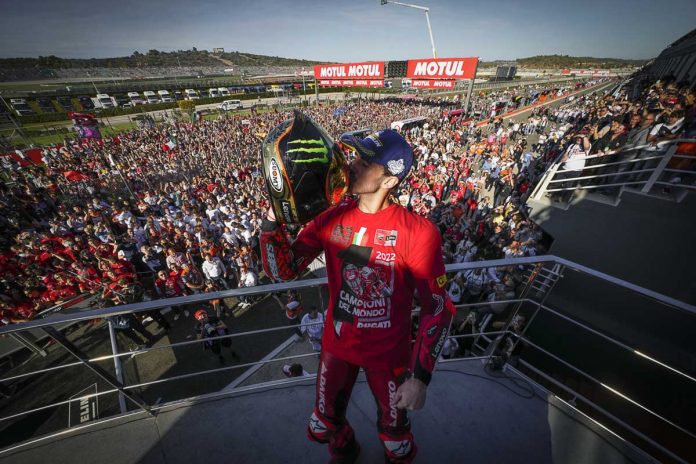 Despite finishing ninth in the 2022 MotoGP season-finale at Valencia but it was enough for Francesco Bagnaia to claimed his maiden MotoGP crown.

 
Francesco Bagnaia is the 2022 MotoGP world champion. 
Bagnaia became the first Italian to win the MotoGP on an Italian bike, 50 years after Giacomo Agostini on an MV Agusta in 1972.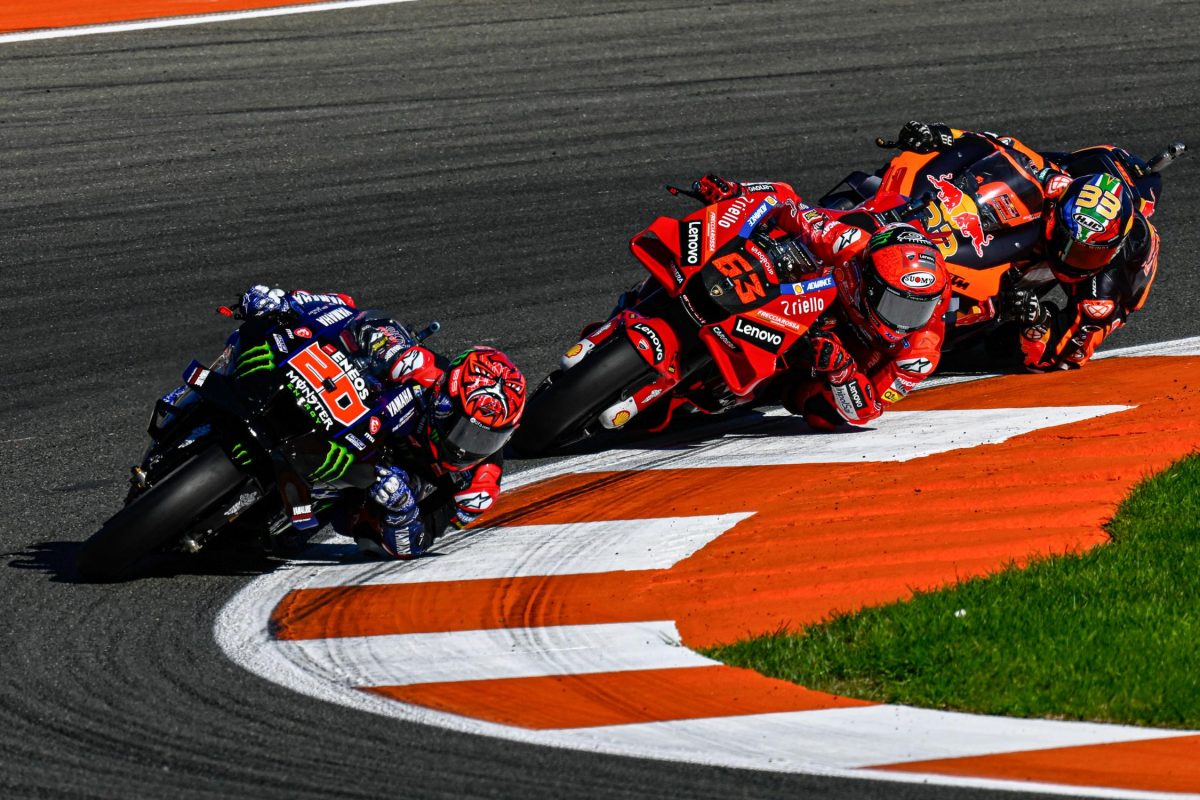 It was a nerve-racking moment for the Ducati rider after an endless overtaking at the start of the race with championship contender, Fabio Quartararo saw his right aero winglet flew off which resulted to his GP22 struggling on the track. 
Bagnaia went from chasing the front row to easily getting past by Brand Binder, Joan Mir, Miguel Olveira, Luca Marini and Enea Bastianini before settling for ninth to ensure the 2022 title belongs to him thus ending Ducati's 15-year title drought since Casey Stoner in 2007.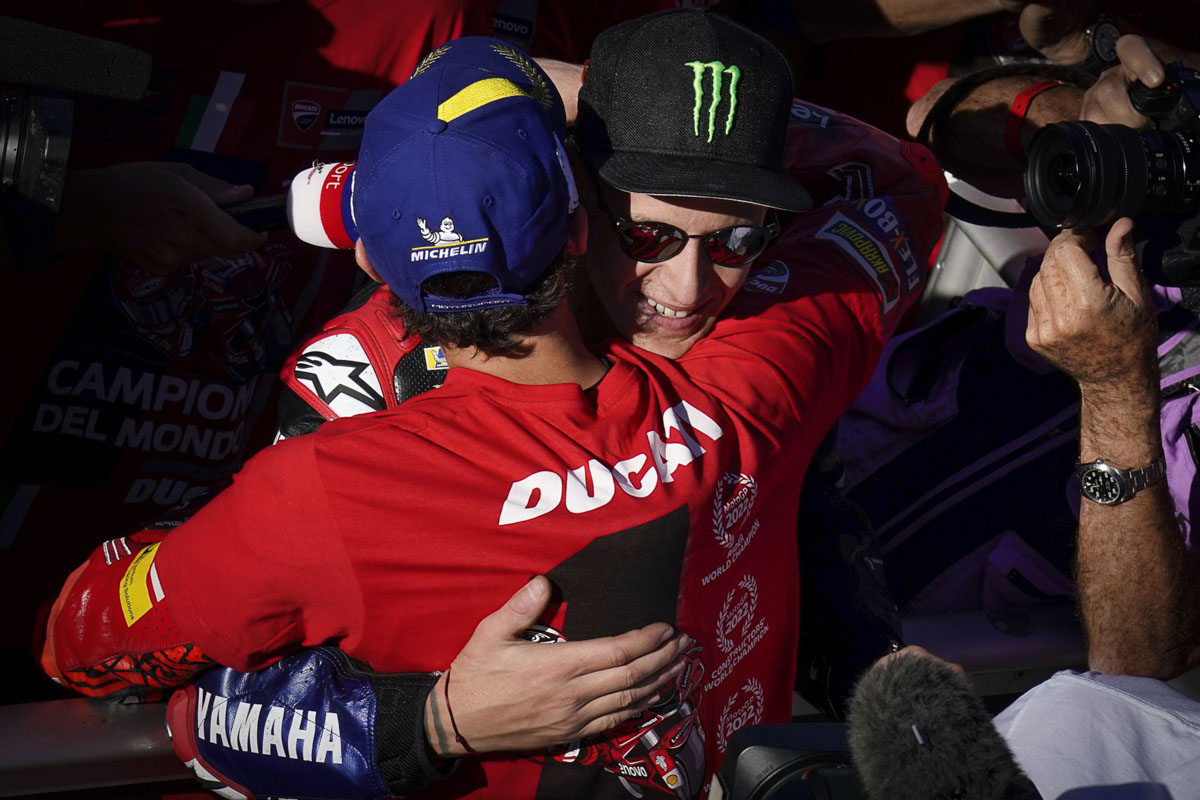 "When I passed the finish line I just saw the pit board that said I was the world champion and from that moment everything was lighter, more nice and it was incredible.
"My emotion is incredible at this moment. 
"It wasn't easy because in the fight with Fabio I lost a winglet and from that moment everything was a nightmare.
"Lap by lap I was trying to ride a defensive line but it was very, very hard. 
"It took so long to finish the race but I'm very proud of my team, myself and the work that we did which was incredible," said Bagnaia.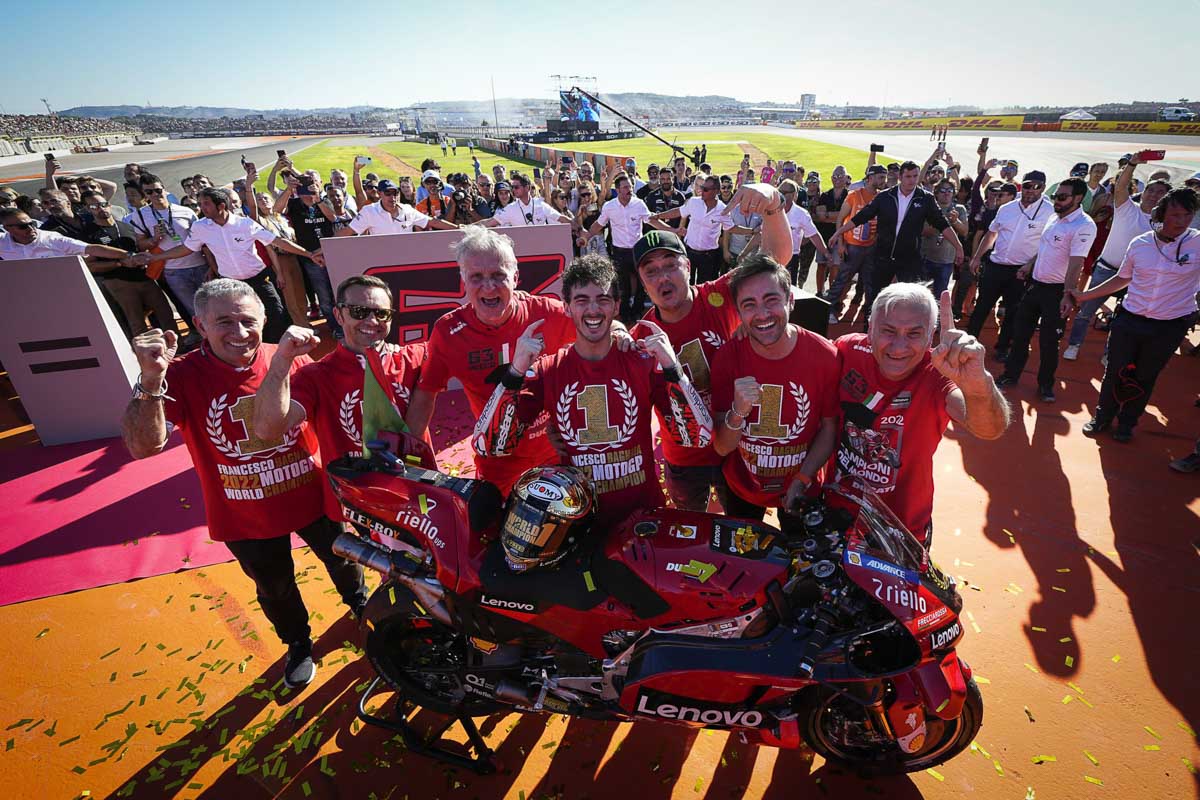 Bagnaia's achievement also marked the greatest comeback in MotoGP history, as the Italian was 91 points down midway through the season. Bagnaia also emerged as the first Italian to win the championship on an Italian bike, 50 years after Giacomo Agostini who did it on a MV Agusta.
"I was feeling this weight on my shoulders to give back this title to all my team, to the manufacturer, to Ducati, to Italy," added Bagnaia.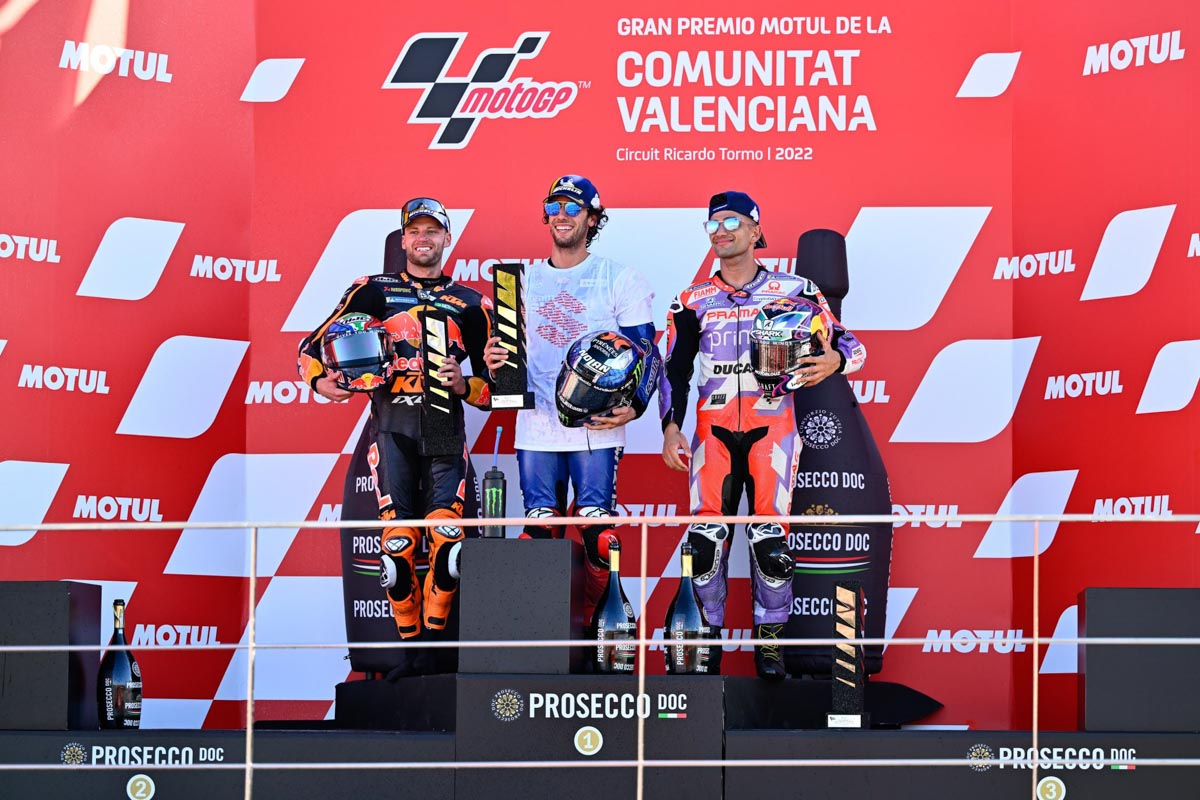 Meanwhile, the final round in Valencia saw Alex Rins took his heartfelt win for Suzuki Ecstar who is exiting the championship at the end of the season. Rins is moving to LCR Honda next season, as the Hamamatsu factory team is officially saying goodbye to the championship, for good.
Brad Binder secured a solid second while Jorge Martin, who despite started pole, finished third.